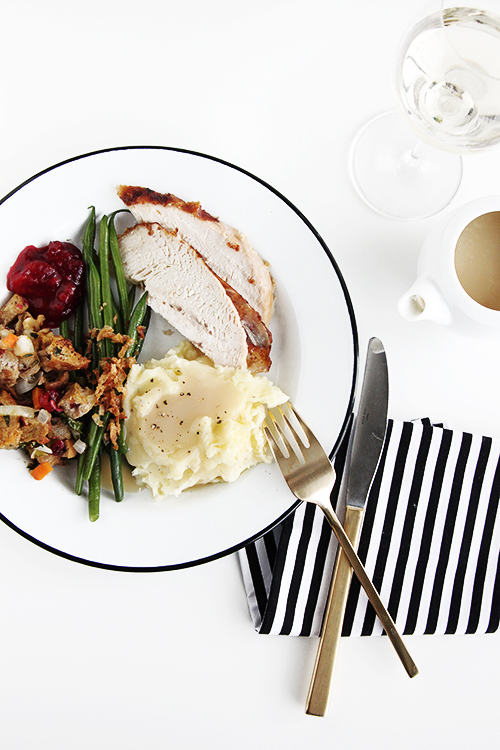 Before I say Happy Thanksgiving, I wanted to leave you with my made from scratch Thanksgiving menu. Don't skip the White Wine Gravy, Cranberry Walnut Stuffing, or the Maple Pumpkin Pie. Hallmarks! I've included make-ahead instructions when possible. To pull this off, I recommend creating a schedule for both the preparation and the oven. Here's mine. Finally, read through the recipes a couple times a day or so in advance to familiarize yourself. It's kind of like studying for a test except way more fun, and you can bring all your notes.

From Scratch Thanksgiving Menu
Mains
Brined Turkey
White Wine Gravy
Green Bean Casserole
Yogurt Mashed Potatoes
Mom's Mac and Cheese
Cranberry Walnut Stuffing
Cranberry Sauce
Cranberry Butter
Squash Kale Autumn Salad with a Pumpkin Vinaigrette
Honey Orange Wheat Rolls

Dessert
Maple Pumpkin Pie
Pear Almond Galette
Apple Pie or Hand Pies
Carrot Cake
PS—If you have kids at your table (or a special kids table) try out this fun and disposable table setting idea. For an edible Thanksgiving table idea, try this out.
This blog is made possible by your support (thank you), select brand partnerships, advertisements, and affiliate links to items I love and use. READ MORE >