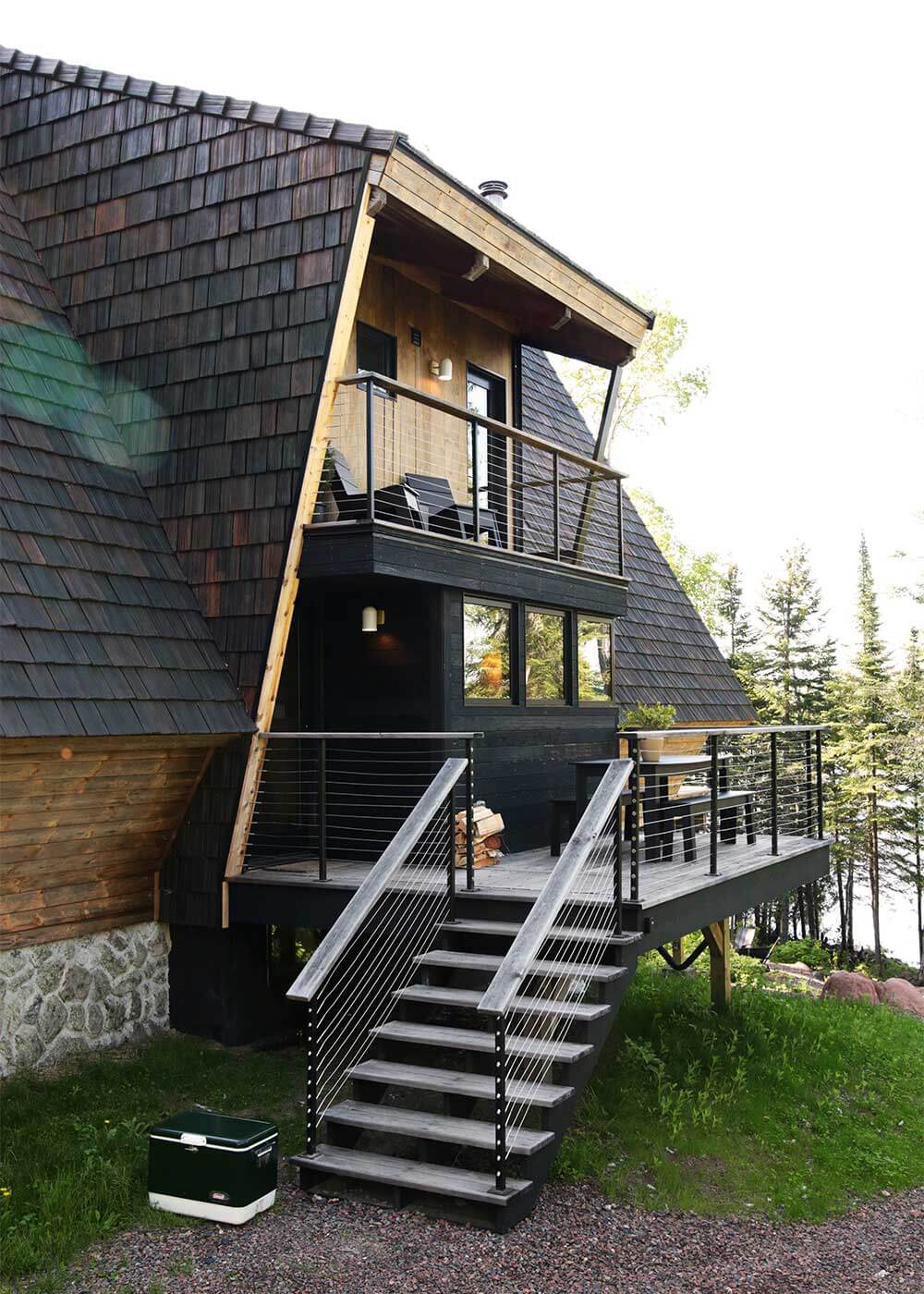 By the time construction wrapped up last fall at The Minne Stuga, I squeezed into the cabin to start taking pictures in between guest stays. However, the green leaves had given way to bare trees, and the grass, which barely had time to grow, had gone dormant. I couldn't shoot the outdoor living spaces. And in between then and now, we had one of the snowiest seasons yet, with snow pilling as high as the base of the roof! So I waited and waited for the snow to melt and the trees to leaf out and the grass to green to get outside and show you the outdoor living spaces featuring our favorite Minnesota-made outdoor furniture, Loll.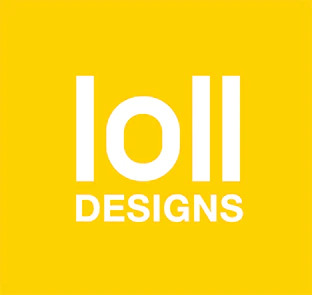 The outdoor spaces for The Minne Stuga were created in partnership with Loll outdoor furniture, designed in Minnesota and made in the USA. Made from post-consumer plastic, like milk jugs, Loll outdoor furniture is created to endure all 4 seasons with beautiful ease.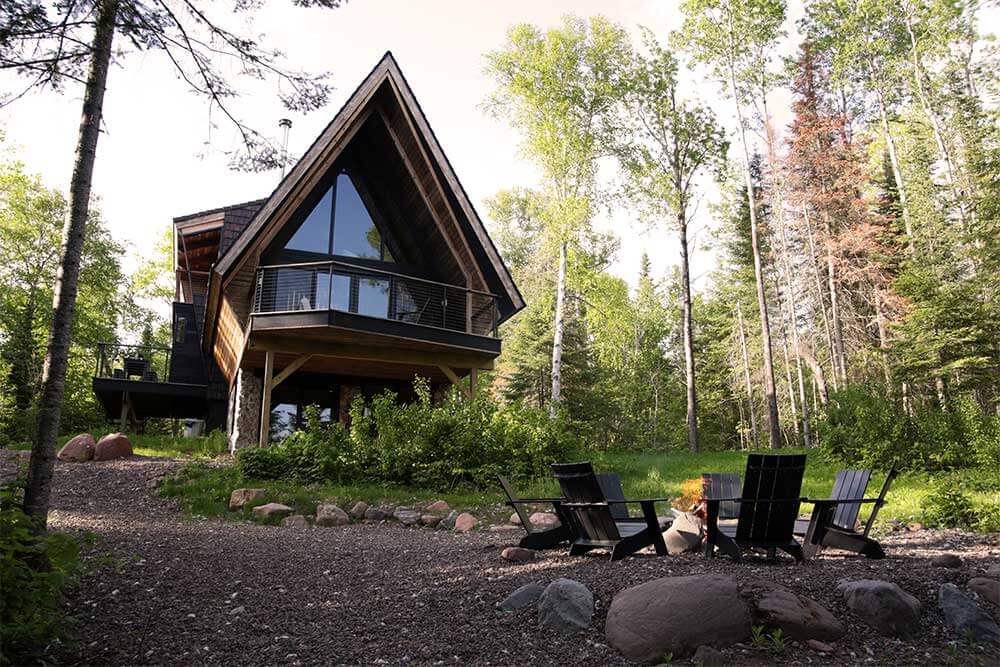 When we took on this project—restoring a cabin in the woods by the water to share with whoever wanted to share it, we looked for a place that would lure you outside, because sometimes you need luring. (Well, at least I do.) On top of being secluded by trees, the cabin had a lake-facing deck, a front porch deck, and an upstairs deck. And, if that wasn't already sufficient, we added a rocky landing for a bonfire area. Little reminders everywhere to get outside.
When designing the inside of the cabin, we picked super durable furniture to withstand lots of love and use. When designing the outside, we knew we'd need even more durable outdoor furniture to withstand the weather extremes this far north, spanning from the negatives to the nineties. And, with a tiny turnover crew and quick summer turns, we also needed something that would maintain itself.
Loll outdoor furniture was a no-brainer after having it in our backyard for 5 years. Made from recycled milk jugs, this outdoor furniture is as ingenious as it is sustainable. It's also incredibly durable, with no splintering and zero maintenance (besides hosing it down every so often). And best of all, it's made just down the shore in Duluth, MN. Ok, maybe best, best of all, it's beautiful. You can't always achieve form and function at the same time, but they've done it.
Let me take you on a quick walkthrough of the spaces. Crunch, crunch, crunch.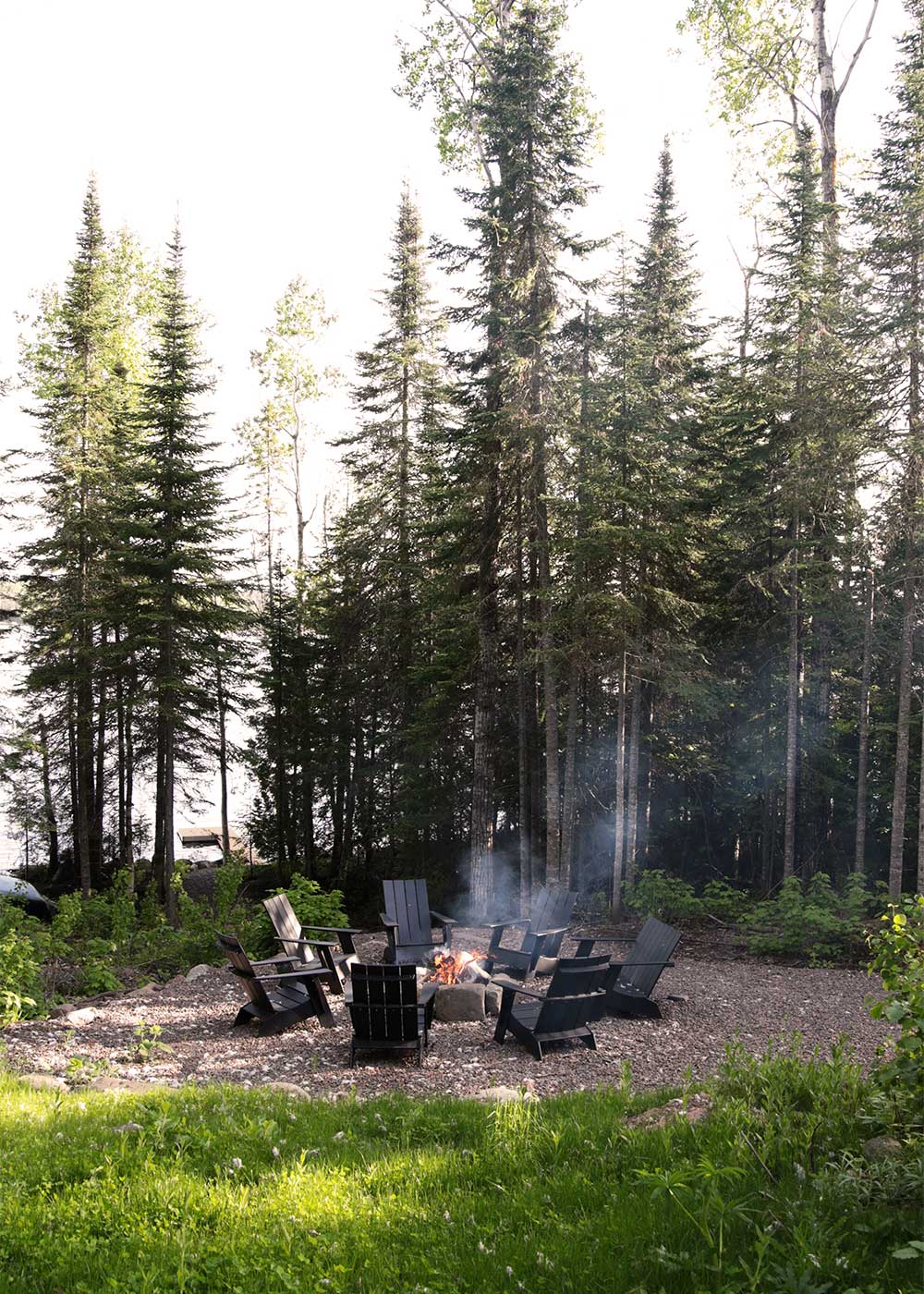 Bonfire Landing
Here's the bonfire landing, sandwiched between the lake and the cabin and surrounded by a fortress of tall trees. Around the rocky firepit, we used a mix of
Loll Adirondack Chairs
and
Benches
to usher cozy bonfires and tall tales and smoky marshmallows.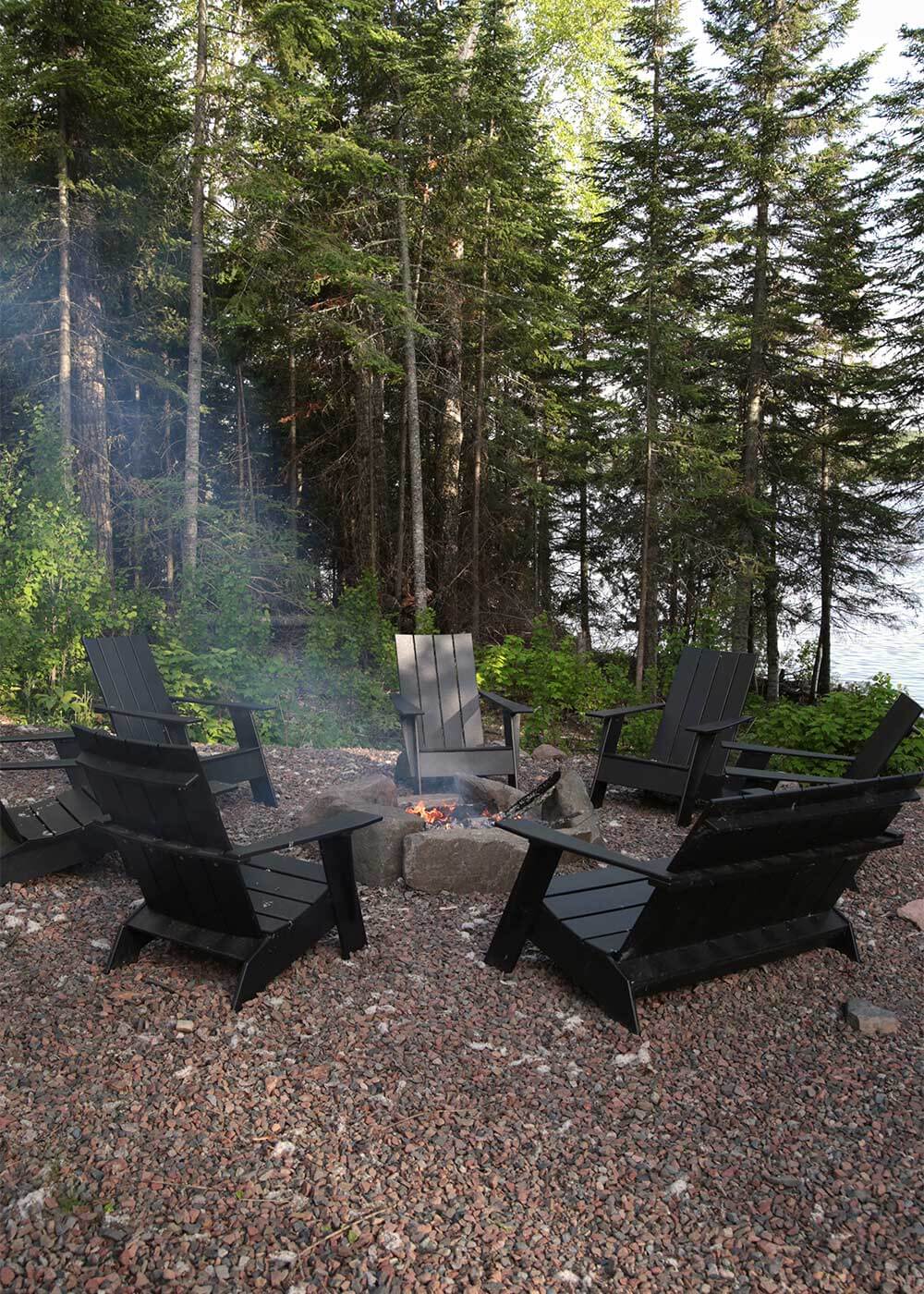 Lake Facing Deck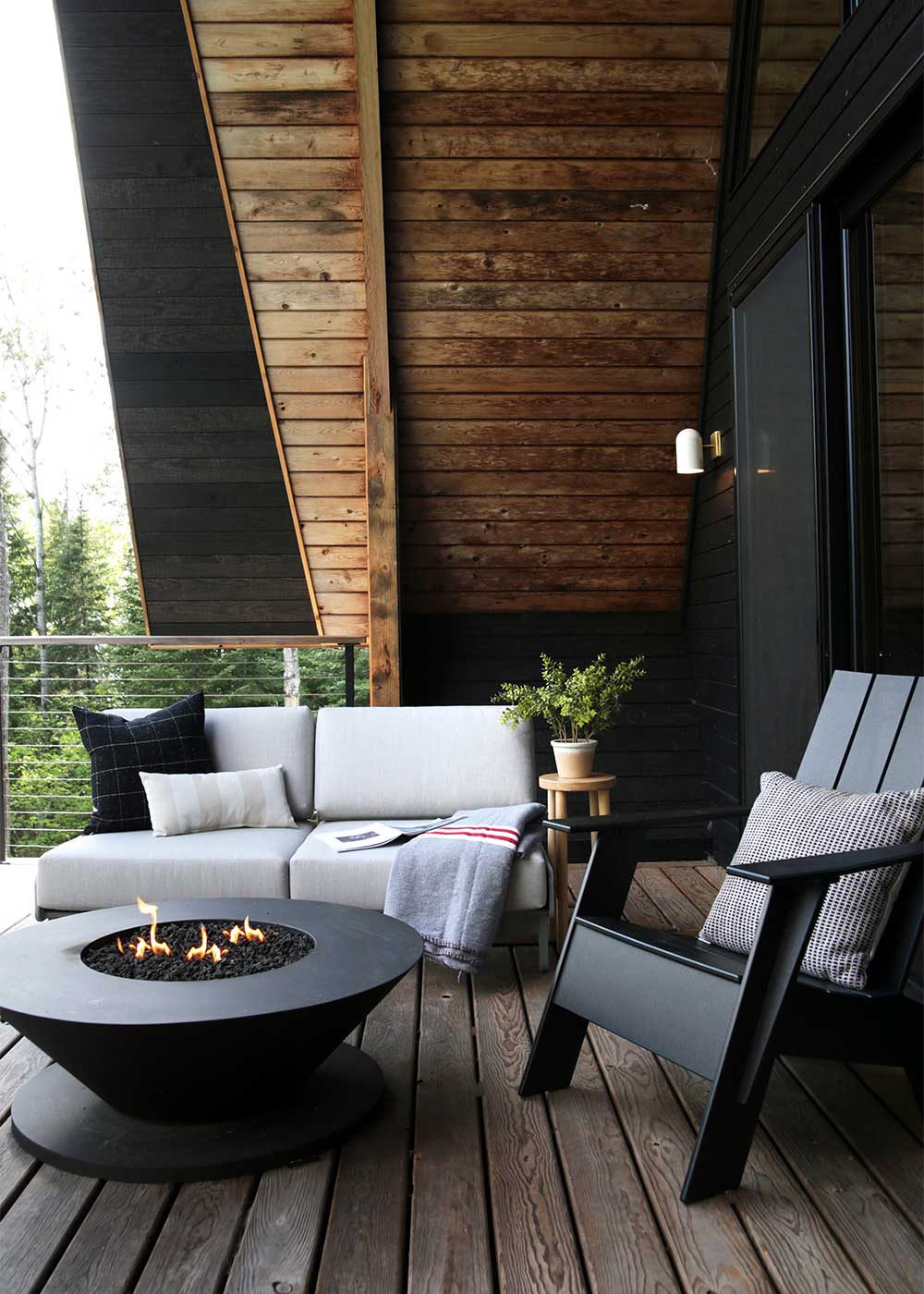 Just up the way is the lake-facing deck. We went a little overboard on the fire pits, adding a propane pit up here for quick fires with a cuppa coffee by morning or late-night star gazing by night. The sky out here is unreal and the heavens are close.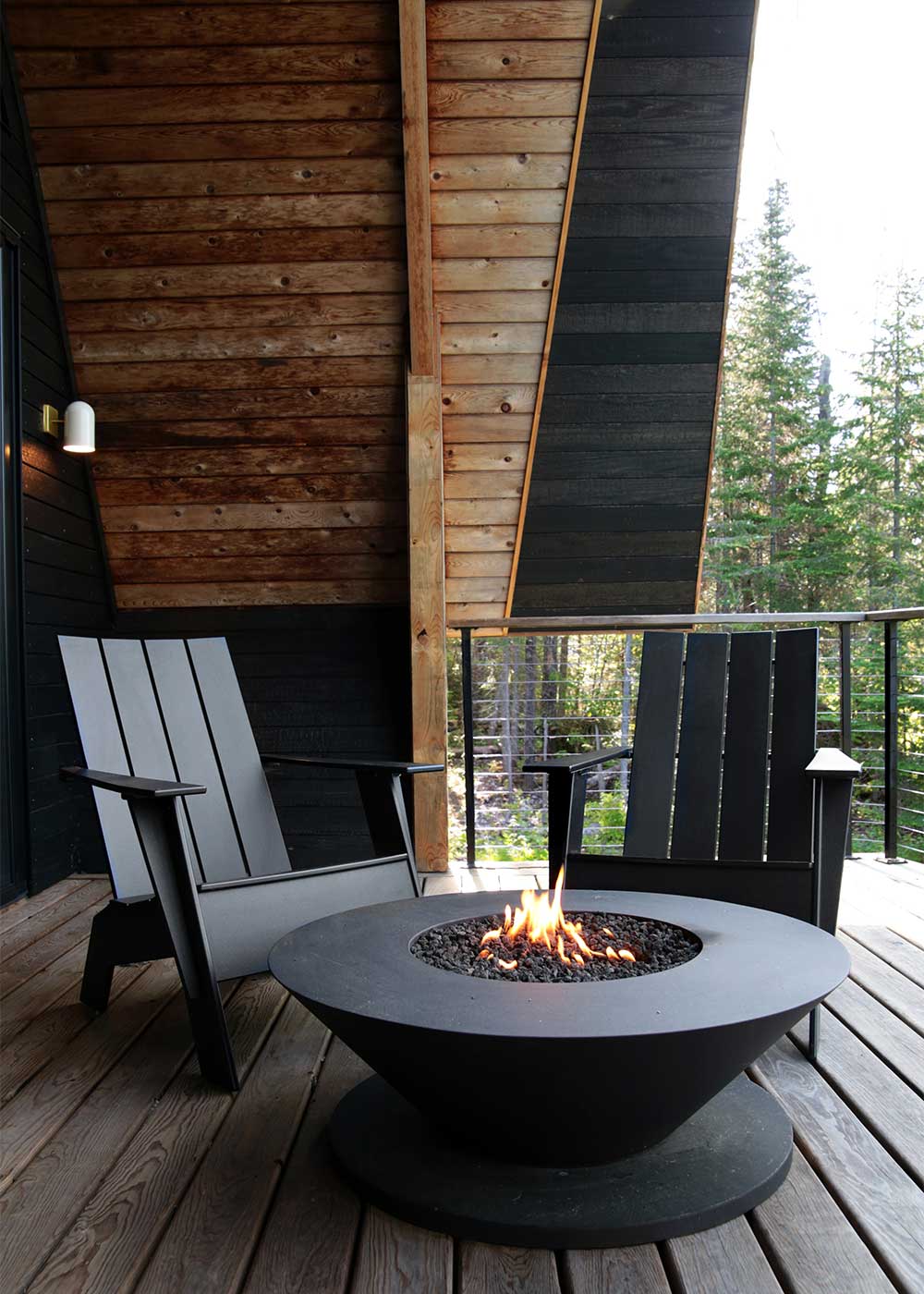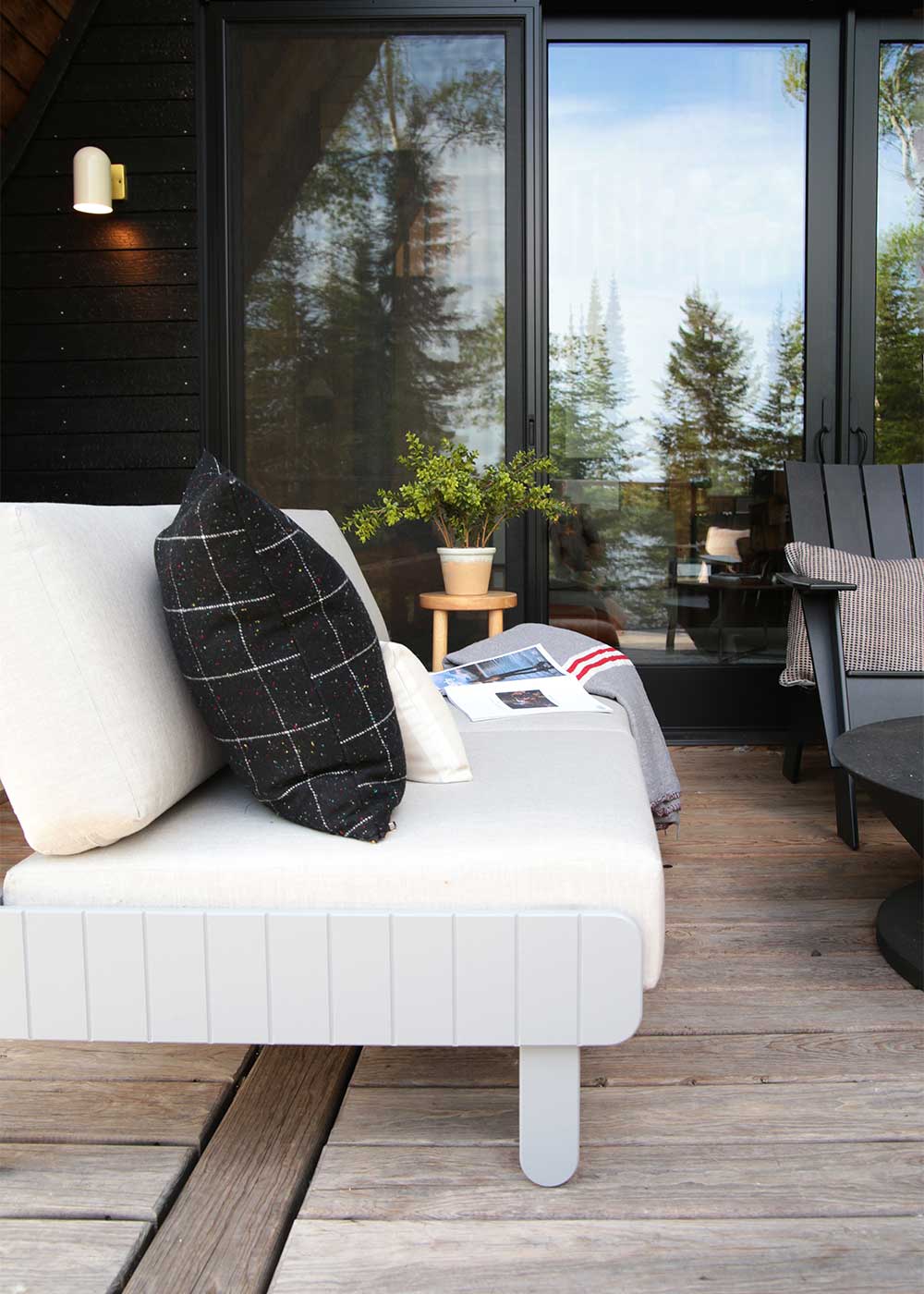 Dining Area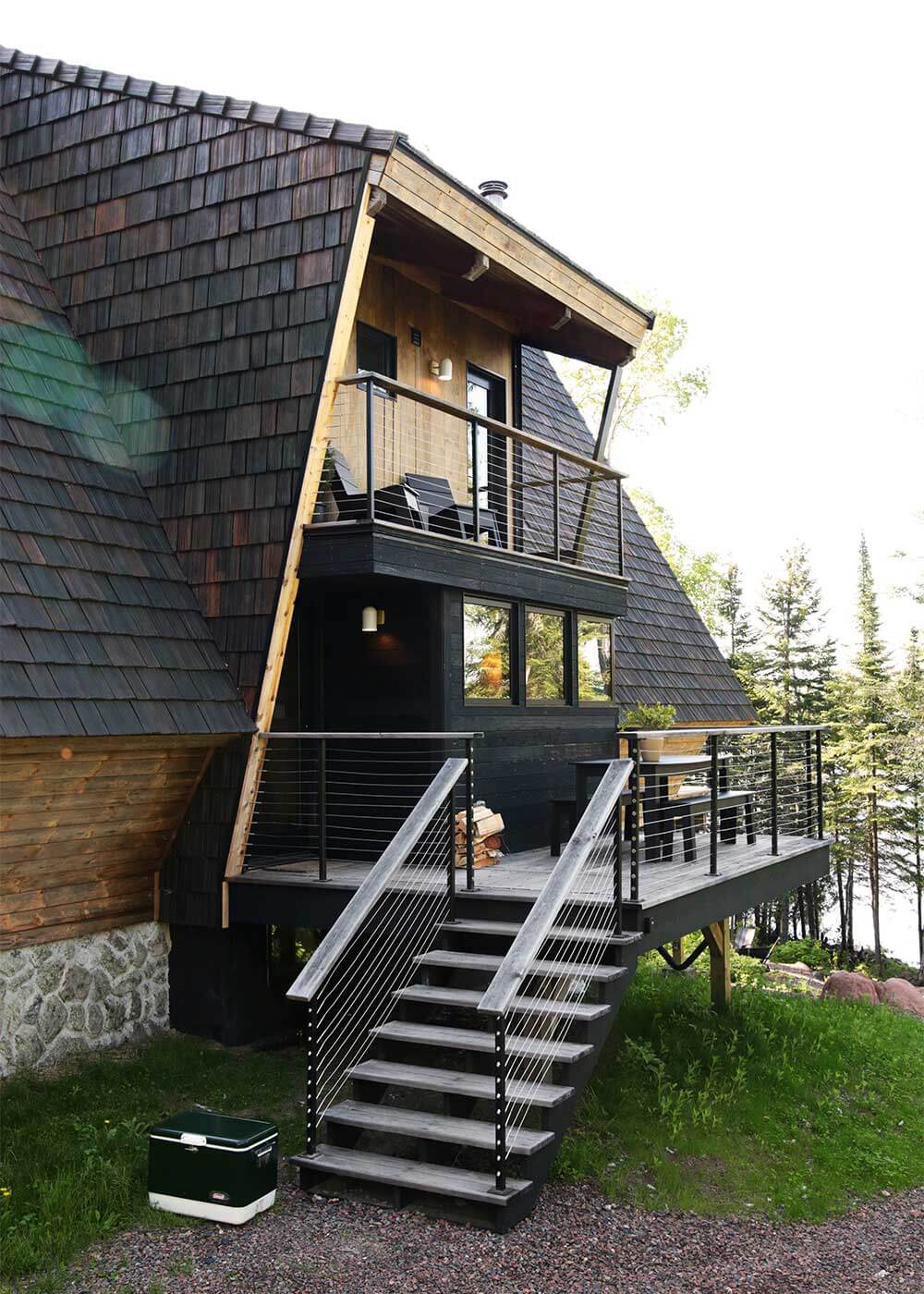 Just off the front entryway is the outdoor dining area. With the kitchen bump out, this deck ended up being a little tighter than expected so we went with the Loll Fresh Air Table and Bench for its slim profile. The benches tuck completely under the table when needed. Though narrow, it can fit quite a few people with plenty of room for plates and condiments.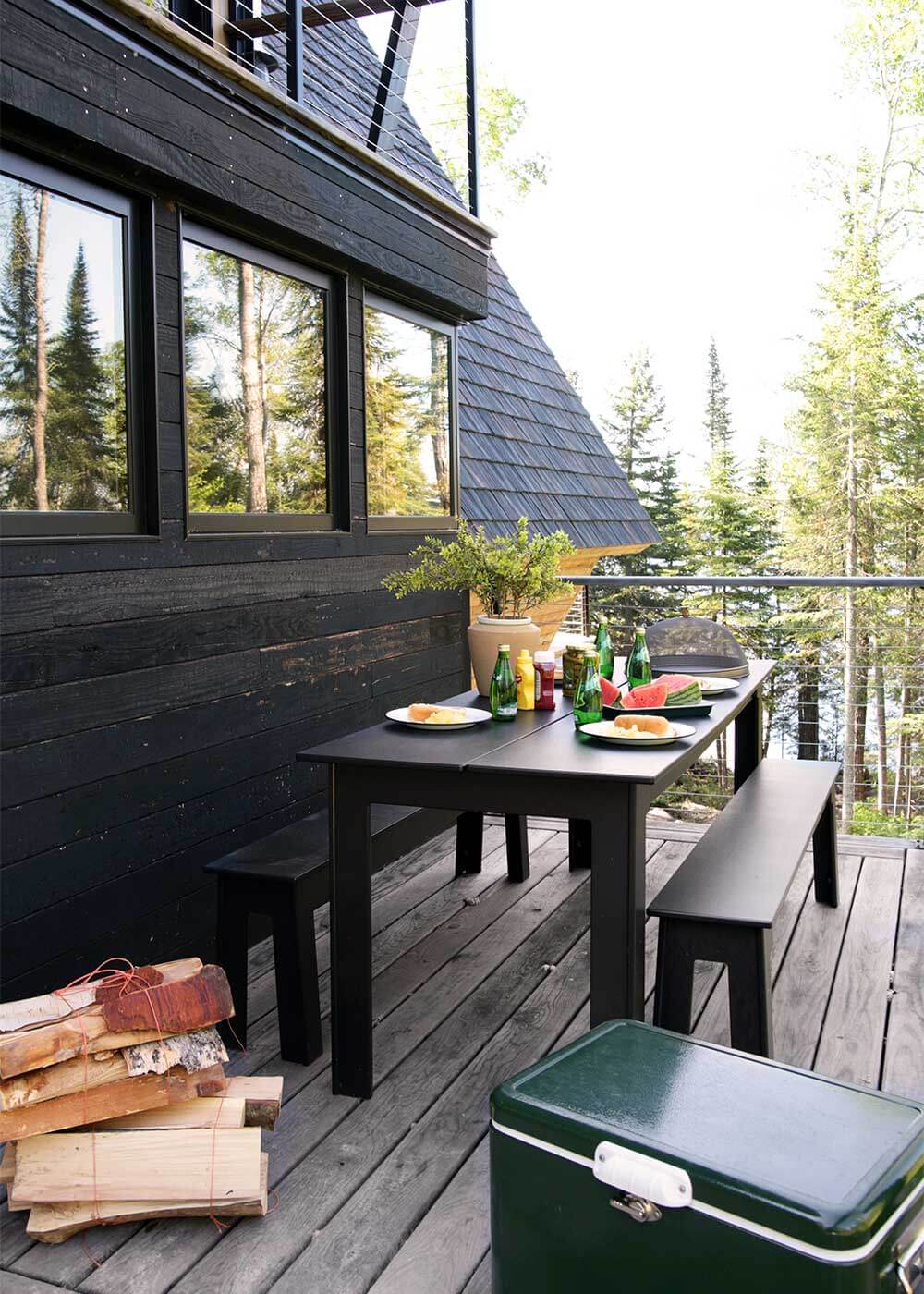 Cocktail Deck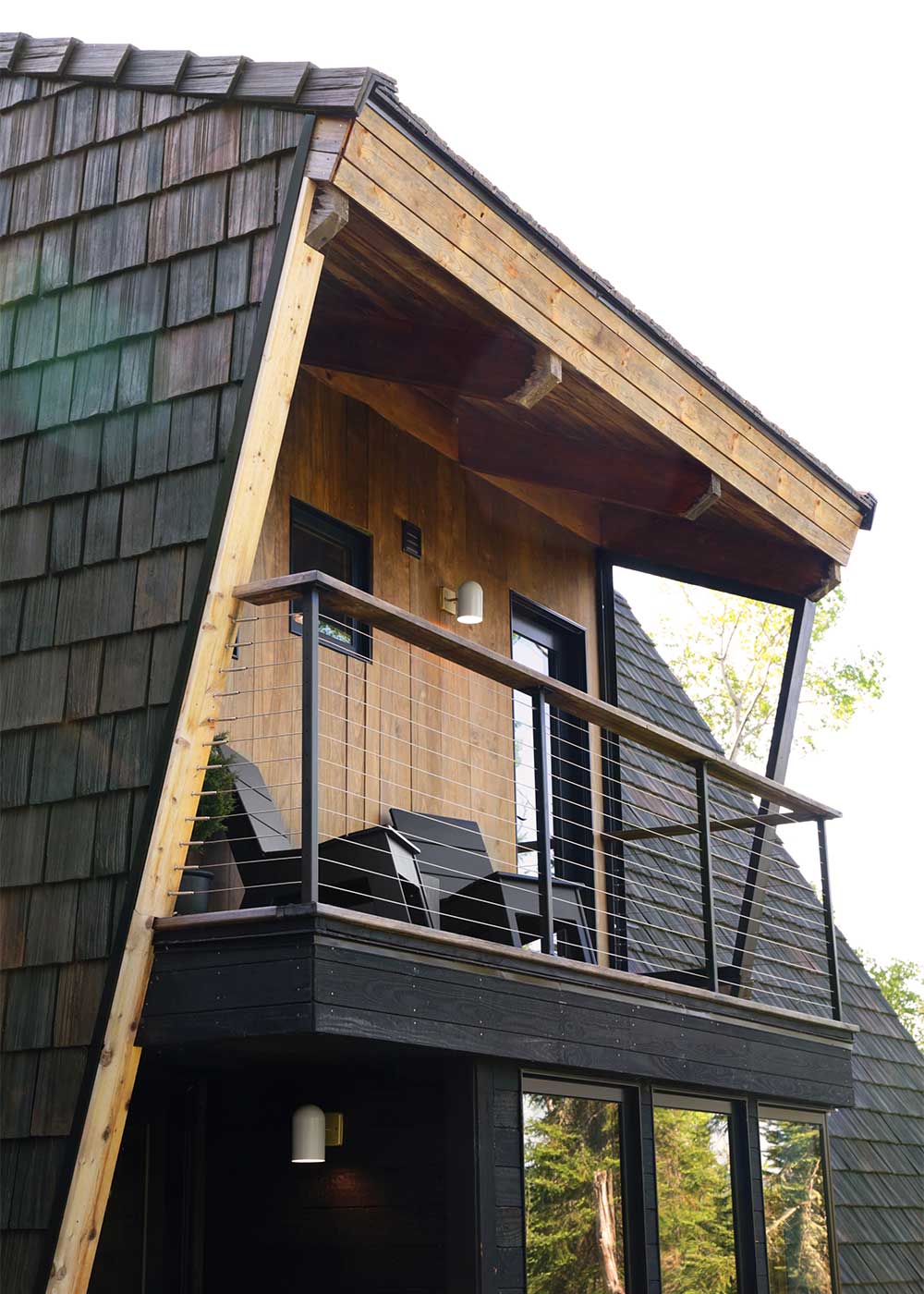 And just above the front porch, sits the cocktail deck, perfect for catching summer sunsets or hiding from the kids. We used the Loll Fire Chairs up here, which is a smaller profile compared to their Adirondack chairs but every bit as sturdy. In fact, their outdoor furniture is weighty. It's not blowing anywhere.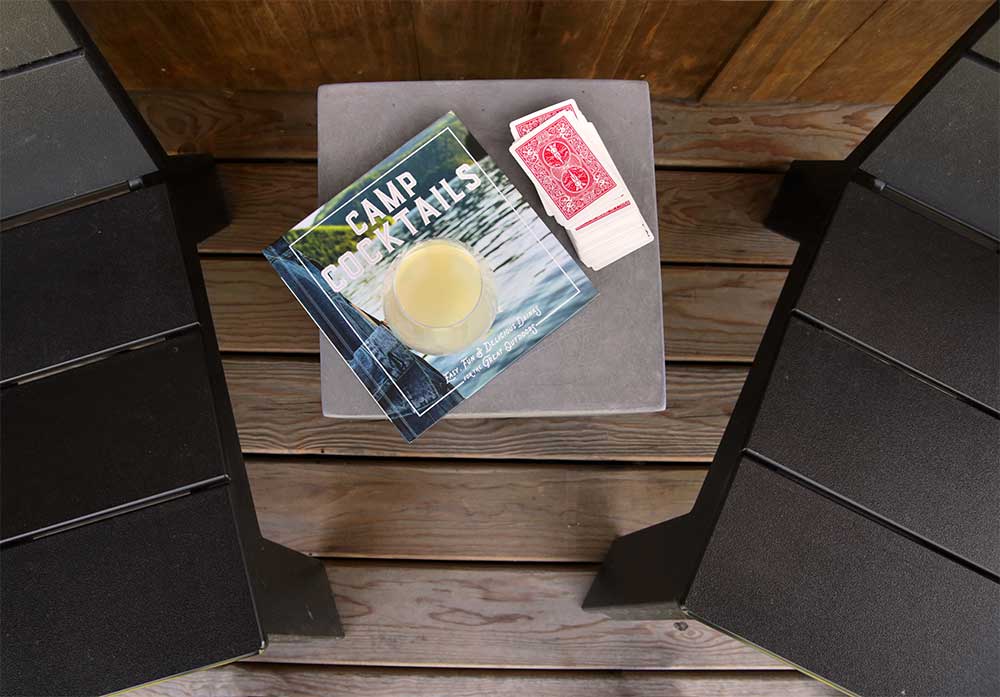 If you find yourself up here, I highly recommend Emily's Northern Sidecar from her book Camp Cocktails. You can pick up a copy from Drury Lane Books next time you're up. And maybe bring a deck of cards to play spit. It's mindless and fun.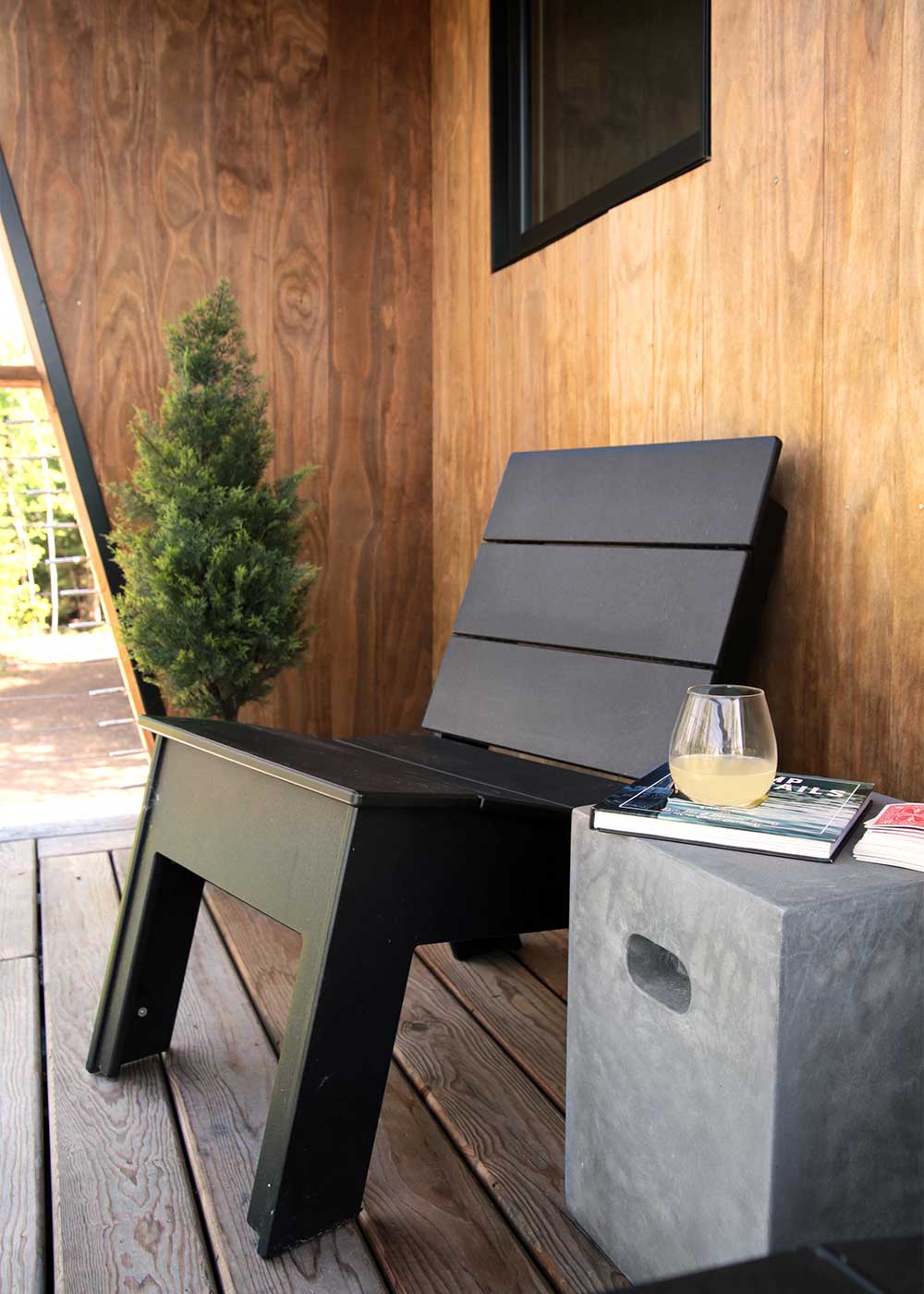 Where ever you find yourself, may you find a place to get lost under the big tall trees that reach higher than any Instagram post. May your spirit spark around the bonfire, under the stars, over a hotdog dinner, with a camp cocktail. And may your bug spray be strong. Amen.
PS: The cabin was in a recent episode of Design vs. Build. You should check it out!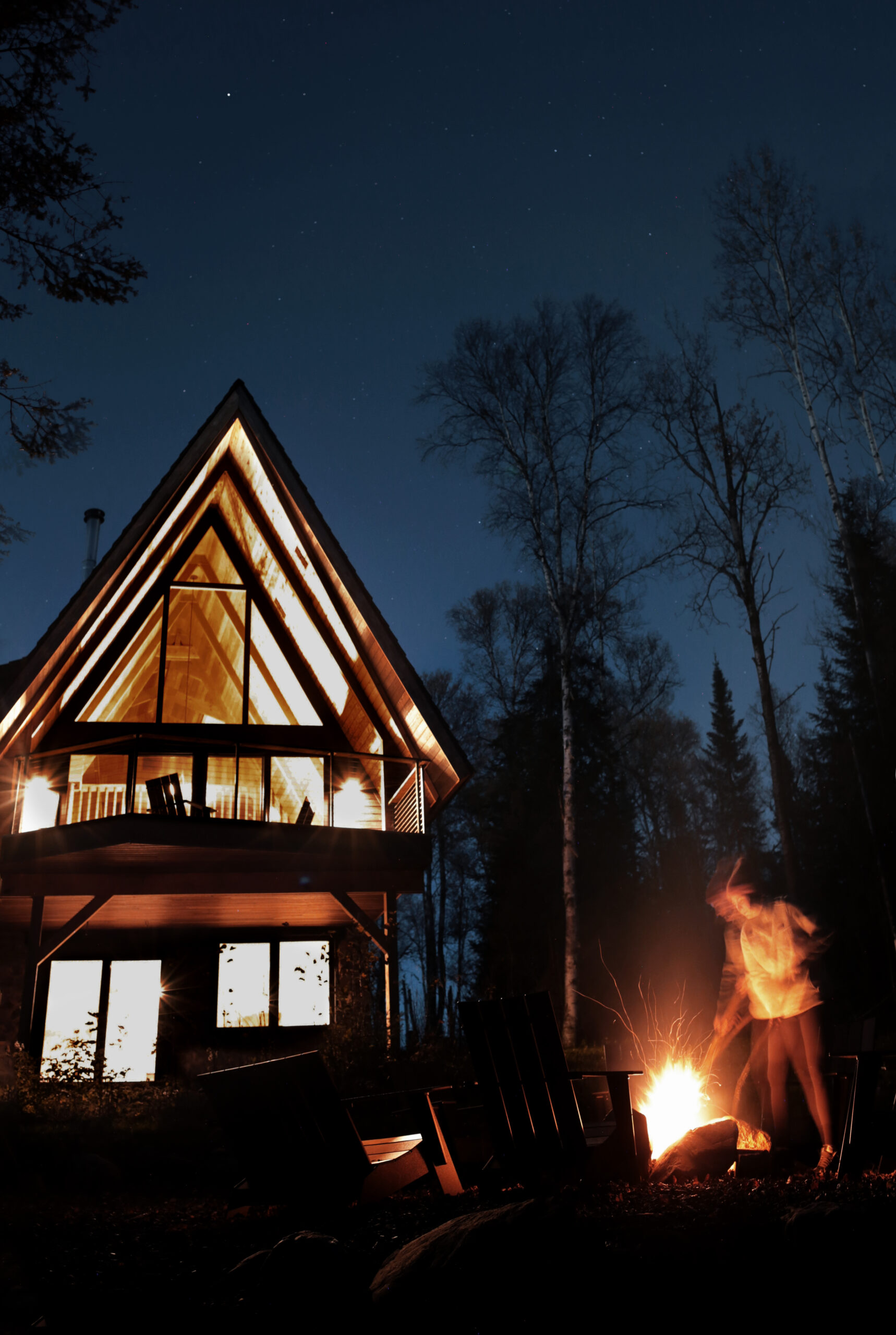 Outdoor Furniture Sources:
Dining Area Loll 78″ Fresh Air Table in black* | Loll 65″ Fresh Air Bench in black*
Upstairs Deck Loll Fire Chair in black*
Lake-Facing Deck Loll Adirondack Tall in black* | Loll Sunnyside Love Seat in Driftwood/Cast Silver*
Fire Pit Loll Adirondack Chair, Flat in black* | Loll Adirondack Bench in black*
Additional Exterior Sources: Brava Cedar Shake Roof Tiles in Weathered* | Kebony Siding in Character and Clear* | Marvin Windows and Doors* | Arborwood Shou Sugi Ban | Concrete Outdoor Side Table (similar) | Modfire Fire Pit | Schoolhouse Allegheny Scones in Shell White (purchased secondhand) | Coleman Green Cooler (similar) | Outdoor Small Planter | Artificial Plant (similar)
This blog is made possible by your support (thank you), select brand partnerships, advertisements, and affiliate links to items I love and use. READ MORE >