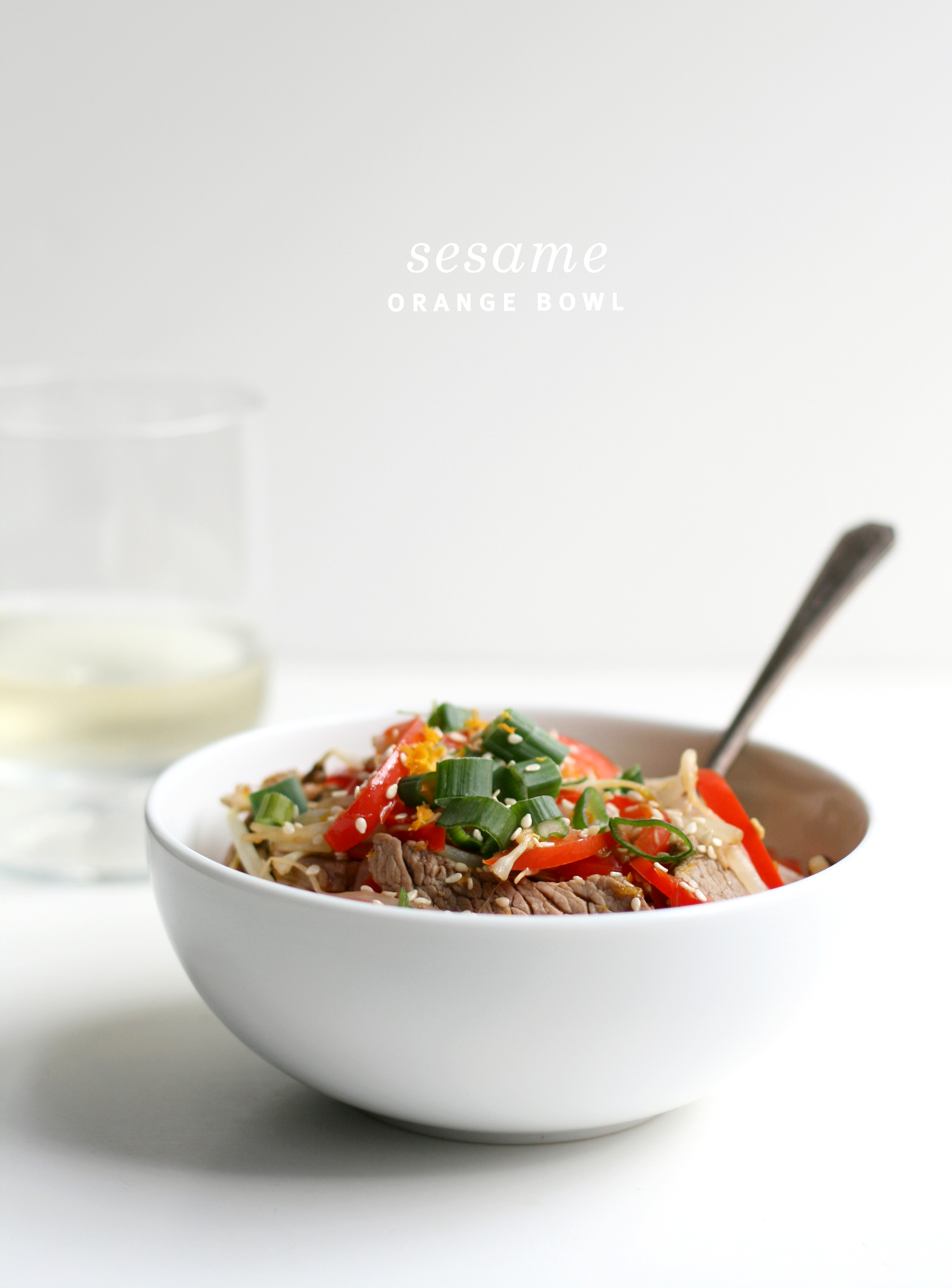 I've been busy. This weekend I started building my design website. Just about finished up designing my sisters wedding invites. And dreamed up a new cookie recipe (coming later this week). Productivity never felt so good. The last couple months I've had a dark cloud looming over my head. A to-do list a mile long. It's dibilitating. But I've decided to put one foot in front of the other. Chip away little by little. And plan zero social outings on the weekends. Soon enough things will get back to normal. Right?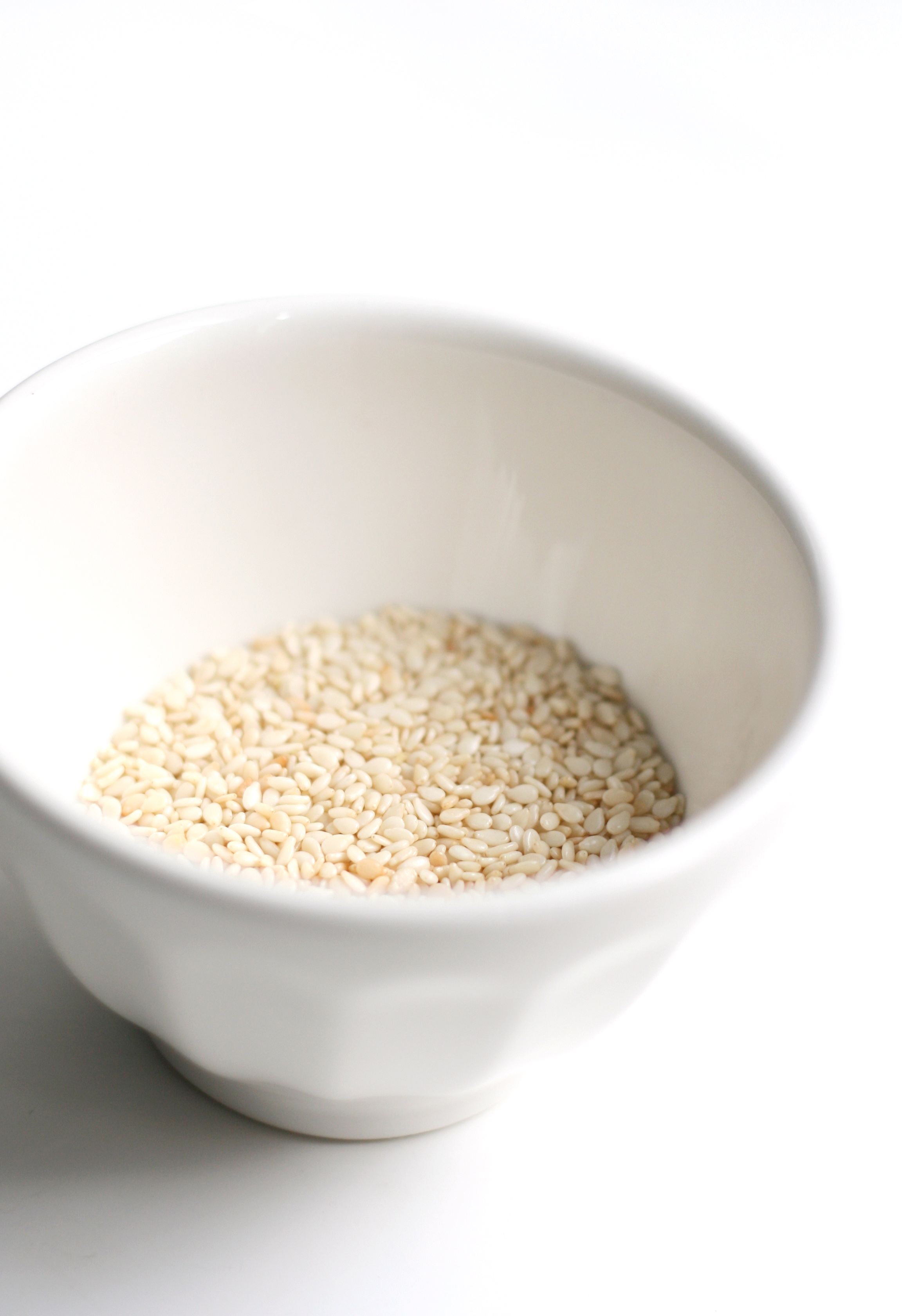 Food Journey Part 1: Food Matters.
Food Journey Part 2: Overeating.
Food Journey Part 3: Weight Watchers.
Food Journey Part 4: Restricted Calories. I overate. All the wrong things. And then joined my mom in a game of Weight Watchers to counteract the overeating. I still ate all the wrong things but my awareness of what I was putting in my mouth heightened. Insert sophomore year of college. I had just come off my second big knee surgery. A year long recovery filled with too much inactivity compared to my soccer playing days. Resulting in two pant sizes larger on a 5-foot frame. A sure recipe for disaster. My spirits were low. I'd lost my identity as a soccer player. My stamina. And my ability to control my weight (or try). I can remember tearfully telling my dad this on a trip home. In an effort to help—he asked if I wanted to see a nutritionist. Alas, my suspicions were confirmed. The mirrors at school looked just like the mirrors at home. I'm not good at asking for help, so I became my own nutritionist. I restricted my calories. Switched to whole wheat and brown rice. Sugar-Free and Low Fat became my mantra. And fast food was out of the question. I worked out every day, scarily, sometimes twice. I was strict. And anal. For almost three years. But I lost weight, and eventually found myself in pants smaller than high school's leftover denim. It wasn't fast, overnight, or always healthy. But it was a change. One that was still in the process of changing…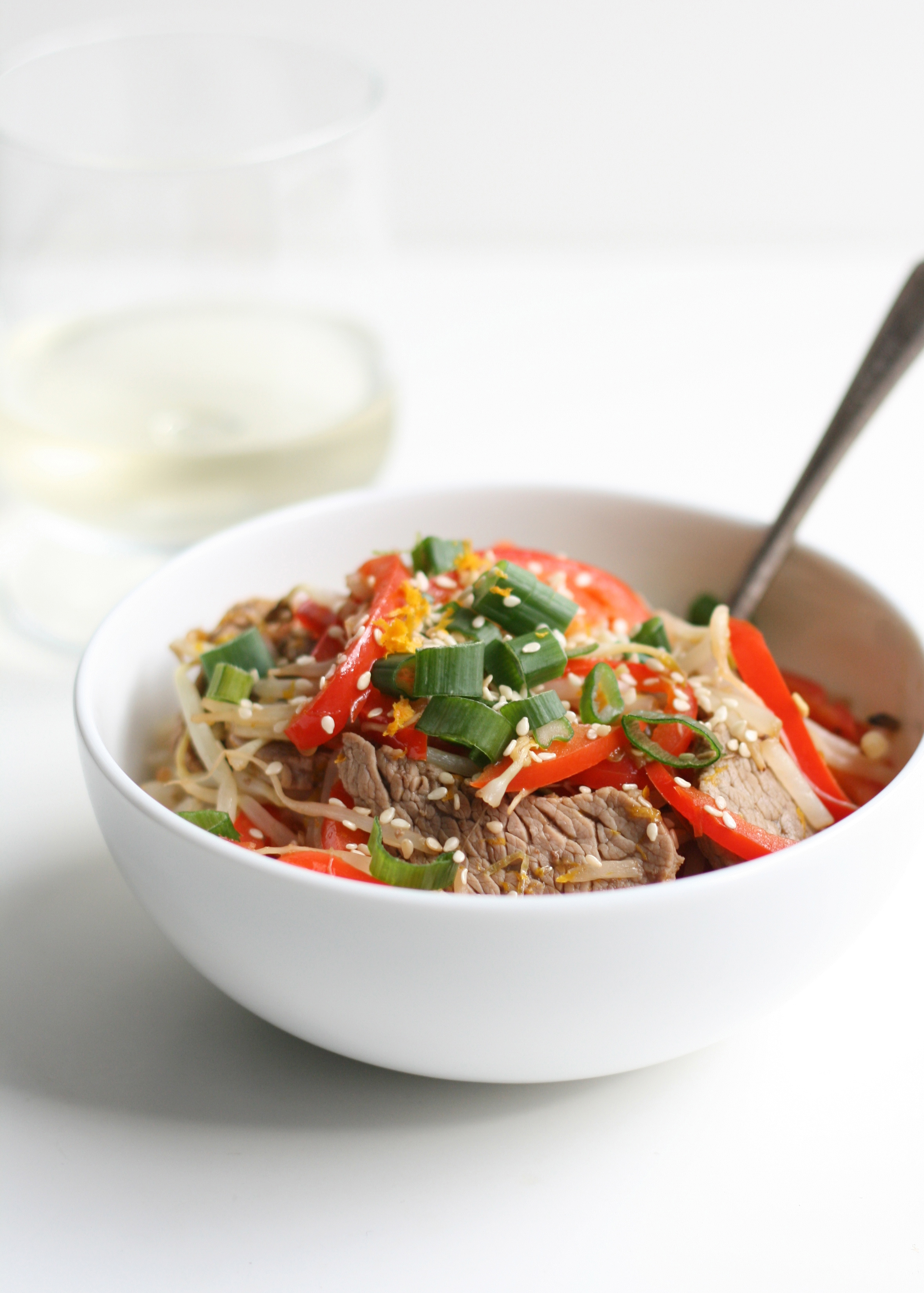 I managed to squeeze this little ditty in—Sesame Orange Bowl. Making time for fun in the midst of the to-do list is keeping me sane right now. My form of fun—cooking and working out. I'm super cool like that. For the full recipe, visit Dominca at Wine Food Love. To see what the other FMPers did, click here. I made a couple modifications to this recipe. I used 8 ounces of bean sprouts (instead of 16) and added 8 ounces of thinly sliced red peppers (about a pepper and a half), plus a clove of minced garlic. When visualizing this recipe in my head, it needed a touch of color. I used the zest of one orange (two seemed like over kill). And served it over a bowl of brown rice. The sauce is rather thin, which we didn't mind. However, if you prefer a thicker sauce, add one tablespoon of cornstarch at the end. Fresh, citrusy, light. I recommend once again!
This blog is made possible by your support (thank you), select brand partnerships, advertisements, and affiliate links to items I love and use. READ MORE >