Have you heard of The Food Matters Project yet? The short of it—a bunch of food bloggers have come together to cook and share recipes out of Mark Bittman's cookbook, The Food Matters Cookbook. The brains behind this brilliant idea—Sarah from 20 Something Cupcakes and Kate from Cookie and Kate. Sarah explains the project best here. Rather than paraphrasing it, I'll let her do the talking.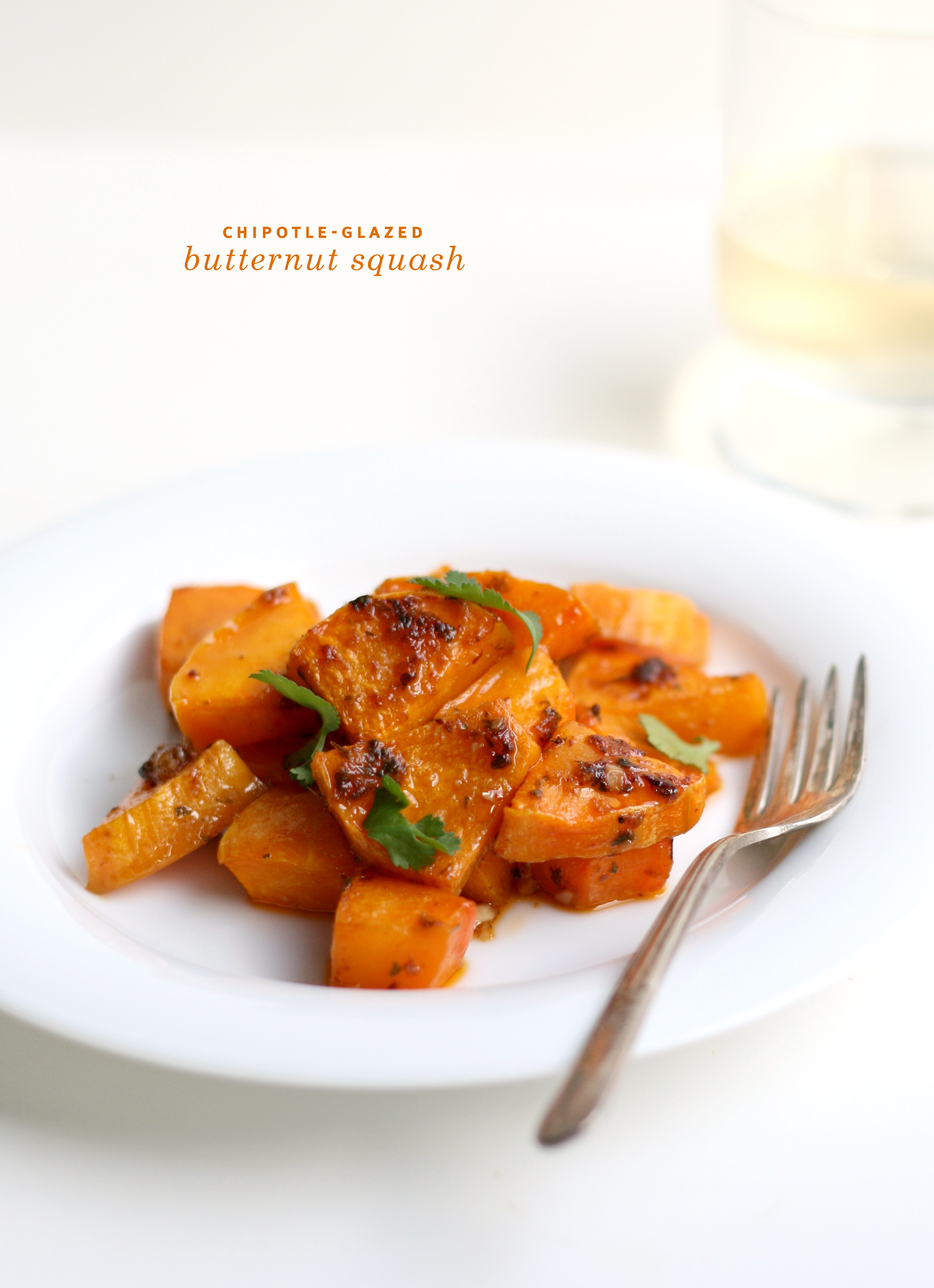 If you've never cooked a Mark Bittman recipe, I'm with you! [That is until this weekend.] And to be completely honest, I don't even own the cookbook yet. It's on my to-do list this week. Despite my many sweet buttery baked posts, which aren't going anywhere, I'm a huge fan of eating well. And by eating well, I mean feeding your body the nutrients it needs—unprocessed vegetable based foods. I've never fully shared my food testimony with you before. Only little pieces here and there. But I think it's about time. Just maybe not this week.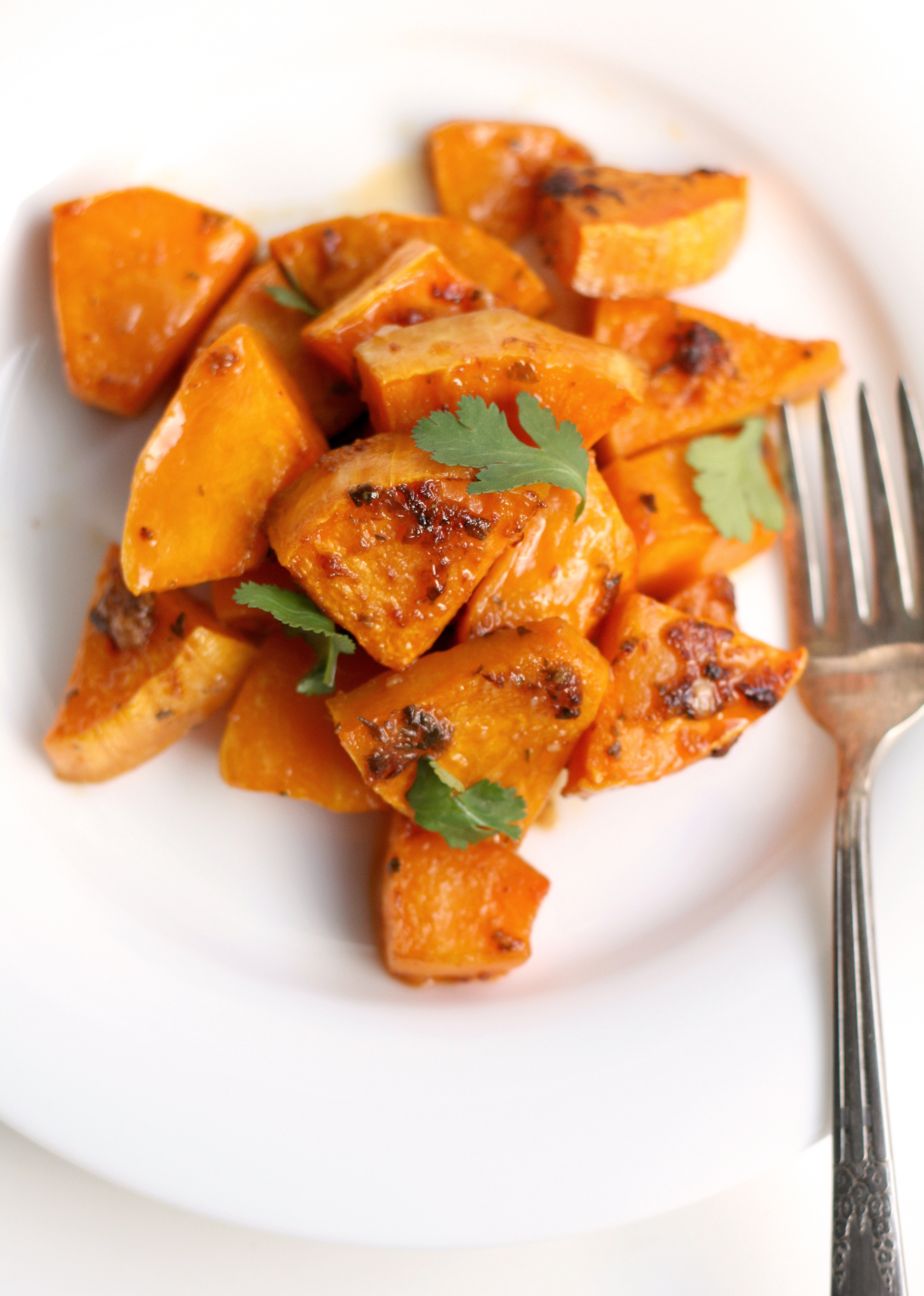 In the meantime, let's talk squash. First Bittman recipe up to bat: Chipotle-Glazed Butternut Squash. And I'm already a believer in this project. I've been told Bittman's recipes are unfussy and full a flavor. Right they were. But the artist in me didn't follow the recipe exactly. Hopefully this wont get me kicked out of the club in the first week. For the full recipe, head on over to Sarah's blog. She's hosting this week. I highly recommend this citrusy, mexican flare, with a kick at the end, dish. For my notes, see below. I hope you'll join along in this project! Food holds a big place in each of our lives. Lets make it count for good.
My side notes: The original recipe calls for skewers. I was racing against the sunset in order to snap a couple pics so I forwent the skewers. I also made my glaze in the VitaMix. Shortcut! And added the juice from half a lime plus a couple springs of cilantro to the glaze. After the squash roasted for an hour, I set the oven to broil for about 5 minutes to brown the squash a bit. It plates beautifully and tastes even better. 
This blog is made possible by your support (thank you), select brand partnerships, advertisements, and affiliate links to items I love and use. READ MORE >