Remember the Ahoy! It's a boy! invites I shared with you a couple weeks ago? I told you I may or may not be making cupcakes with a cute DIY topper. Well, I wasn't lying. It's time for more sharing and free downloads!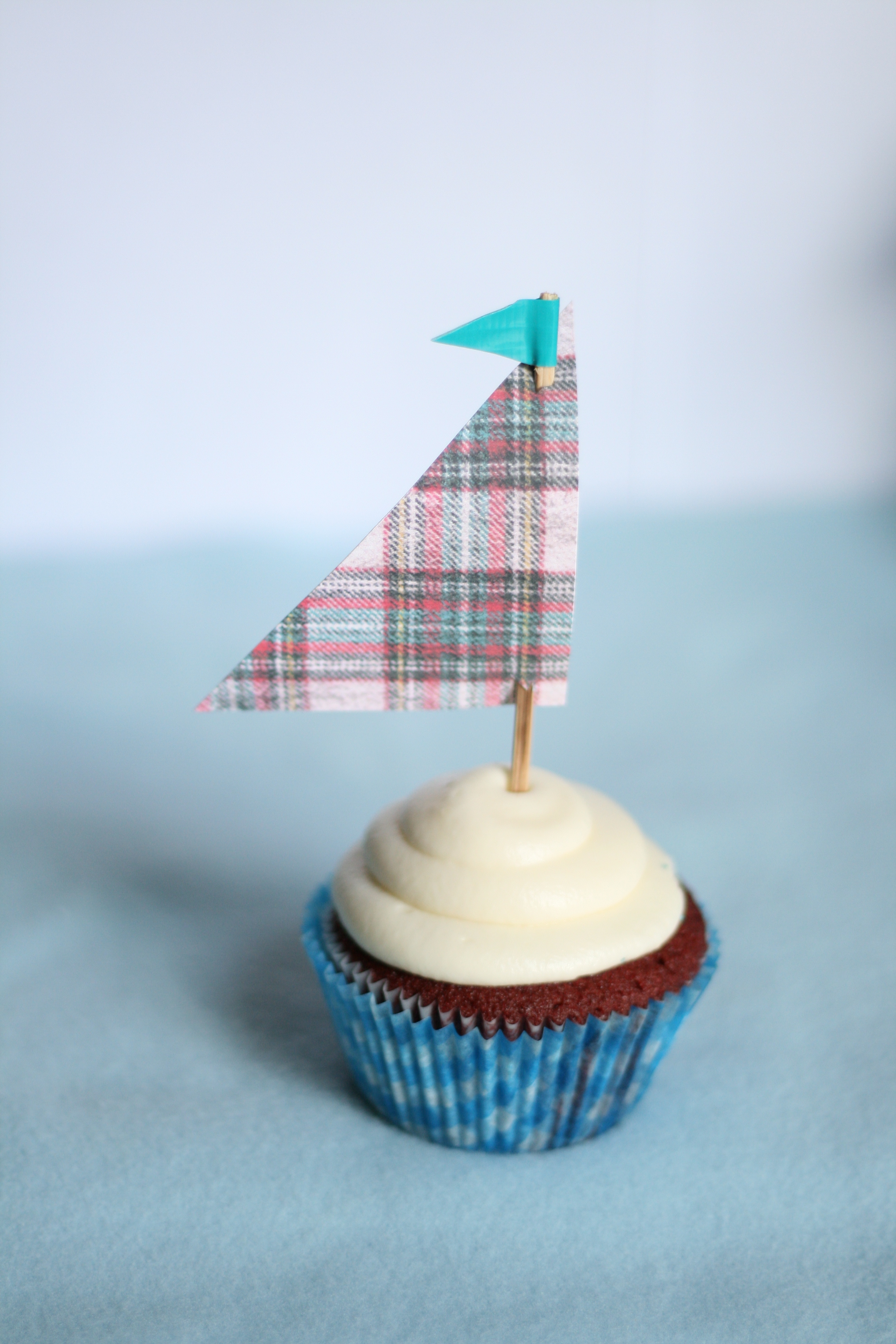 This post includes DIY instructions for the sailboat cupcake toppers. Another post on the recipe for red velvet cupcakes and cream cheese frosting is to come. So sit down, get out a pen an paper (or just bookmark this page), and let's get decorating!
Here's what you'll need:
• Plaid Cupcake Liners (I ordered mine from Bake it Pretty. Sweet LuLu is another great resource for cute baking supplies.)
• White Cupcake Liners (Always double up your liners so you can actually see the pretty liner. If you use one liner, when the cupcake bakes, the color of the cupcake will bleed into the liner thus losing its pretty pattern. Sad.)
• Wooden Skewers (Think kabobs.)
• Wire Cutters
• FauxMartha Cupcake Sail Pattern
• Printer
• Textured, cardstock weight paper
• Scissors
• Exacto Knife
• Cutting Board
• Colored Duck Tape (or colored masking tape)
Here's how to achieve the look (pictures below):
1. Make and bake your cupcakes, using a recipe of your choice. Remember to use 2 liners. Place the white liner inside the plaid liner. Allow cupcakes to fully cool before icing and decorating.
2. Meanwhile, cut wooden skewers about 5″ long using wire cutters or some other cutting utensil. Keep the side with the pointed end. Don't worry if the wood begins to fray where you made the cut. We will cover that up shortly.
3. Print out the FauxMartha Cupcake Sail Pattern on textured cardstock. Cut out each sail. Using the longest side of the triangle (not the angle), cut an "x" at the top and bottom on a cutting board. Insert pointed end of wooden skewer into the top "x" on the printed side. Continue to insert the skewer through the second "x".
4. Cut thin 1/2″ strips of duck tape. Place tape on the top of skewer where you made your original cut. Evenly fold over. Make 2 diagonal cuts to achieve a flag. Push sail up to give it that curved wind blown look.
5. Ice your cupcakes with the frosting of your choice. I use the Wilton Dessert Decorator Pro to ice my cupcakes. In order to get the thick swirls, I don't use a tip. Place pointed end of the sail into cupcake and you've got yourself a cute sailboat cupcake!
If your visual, like me, these should help: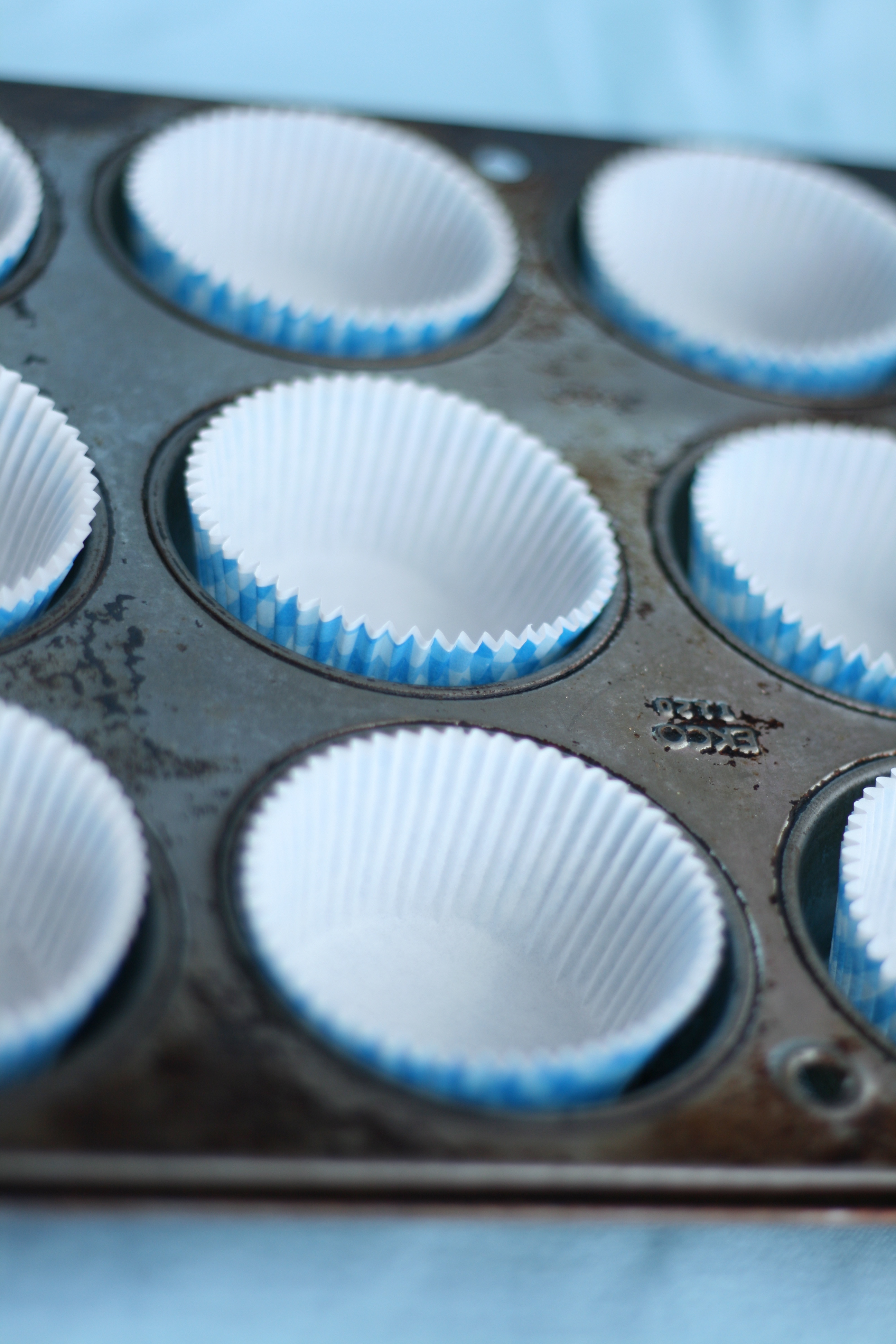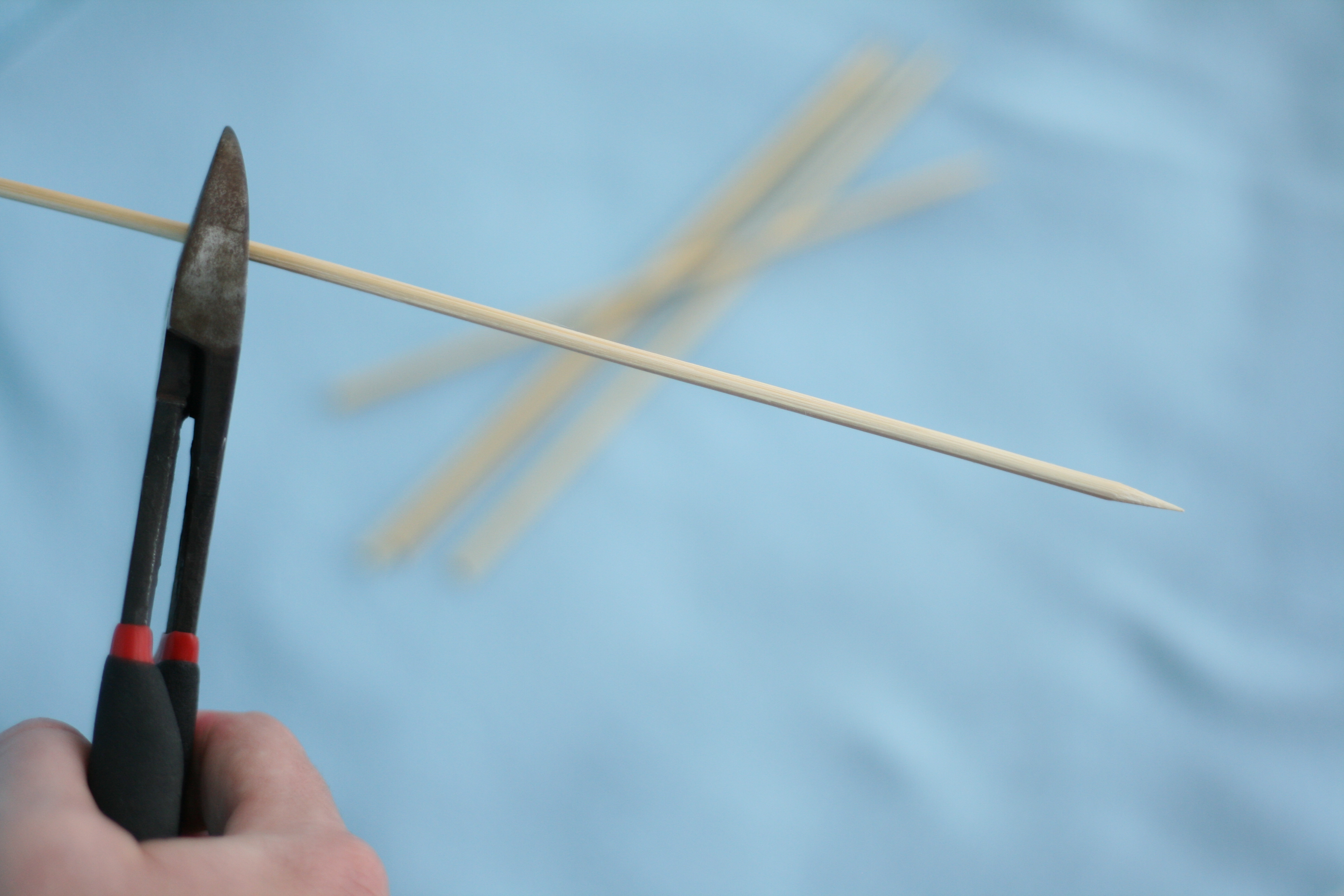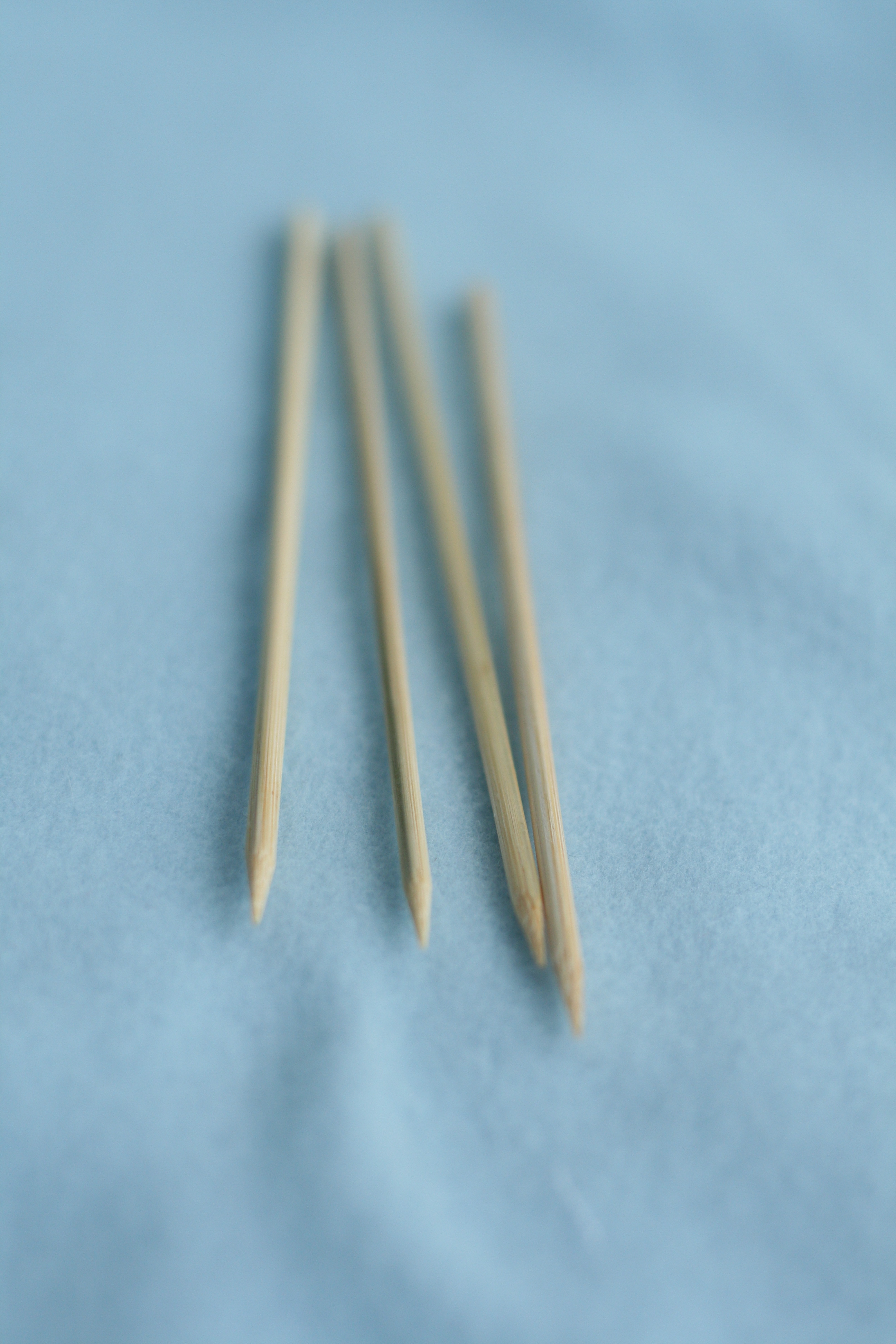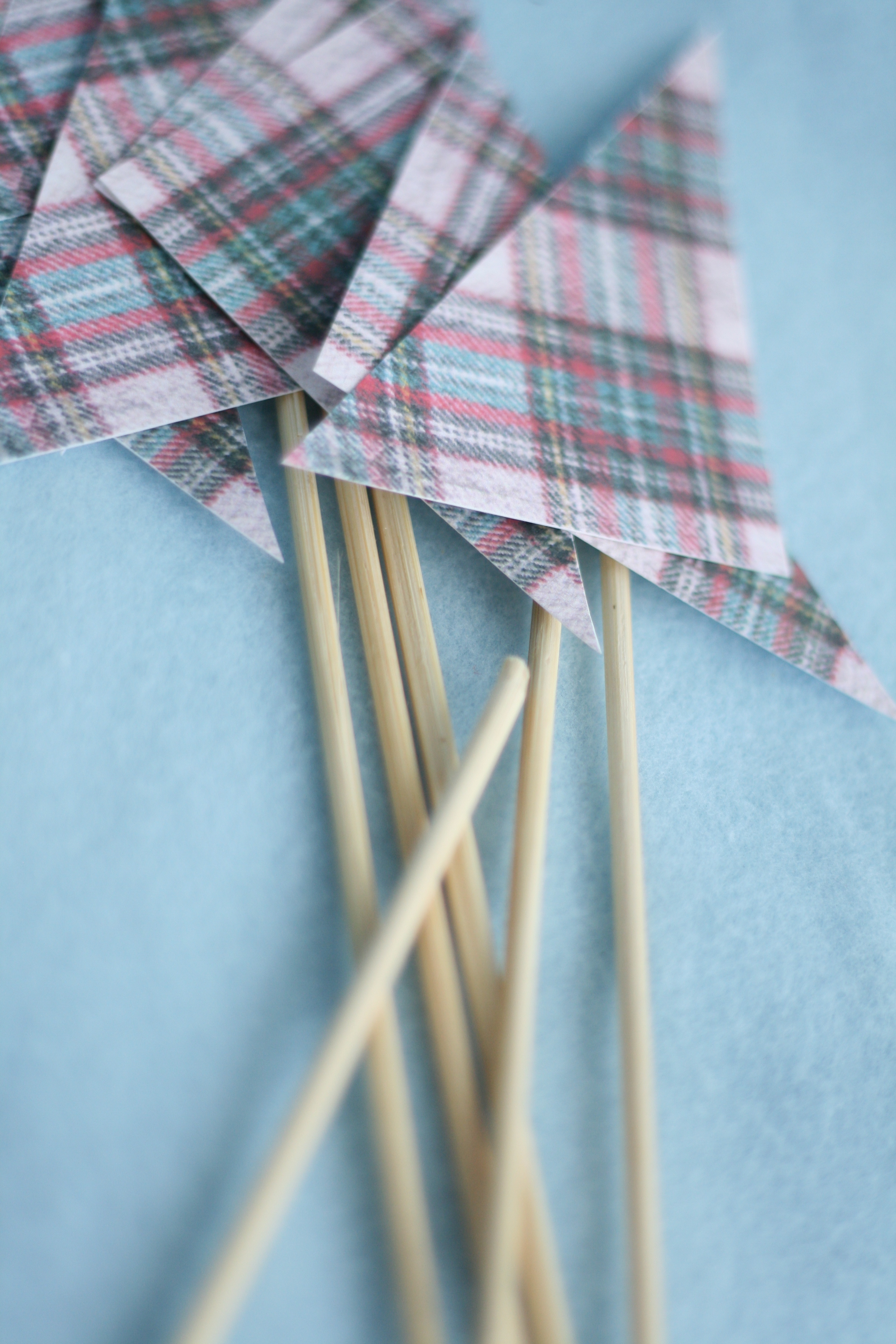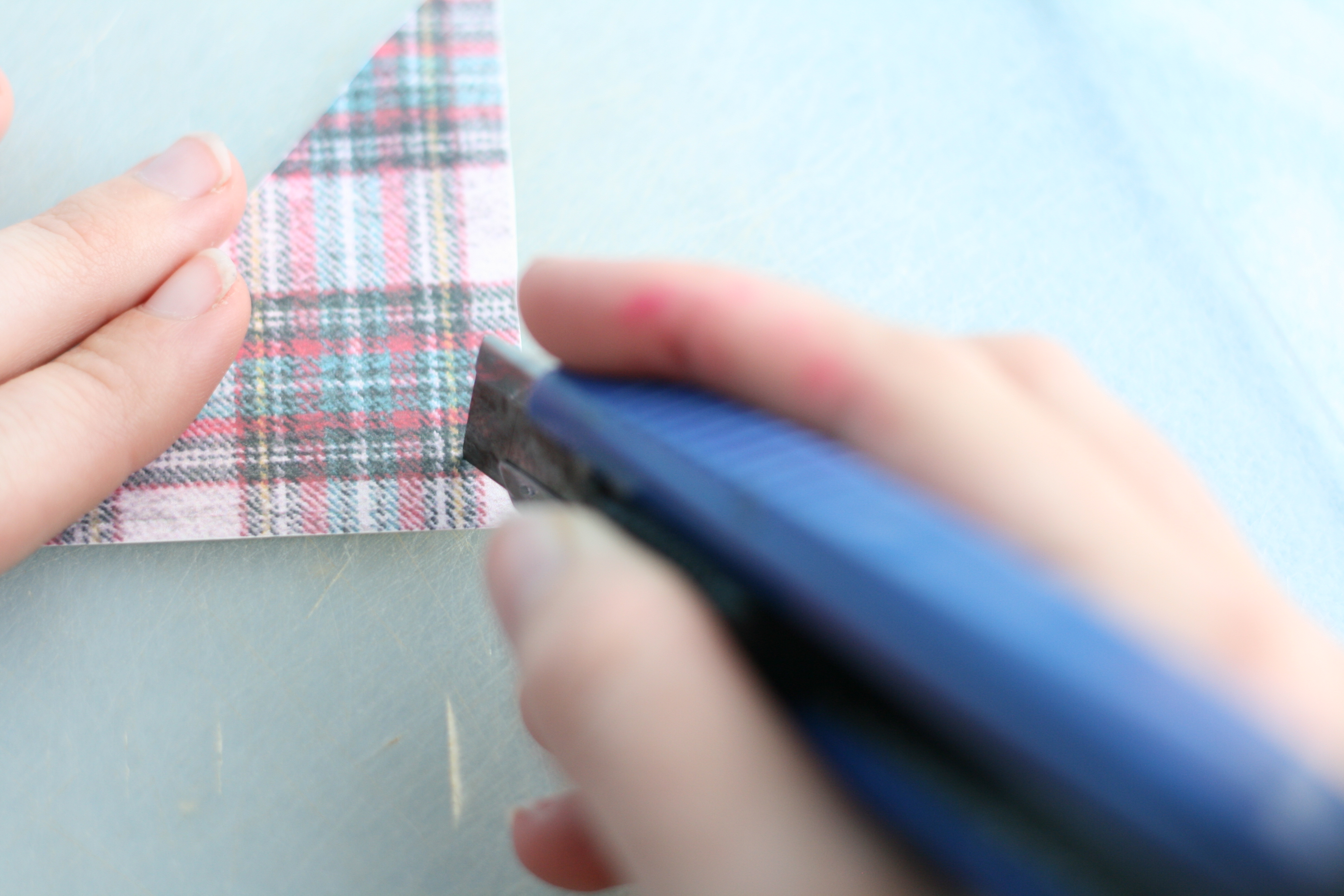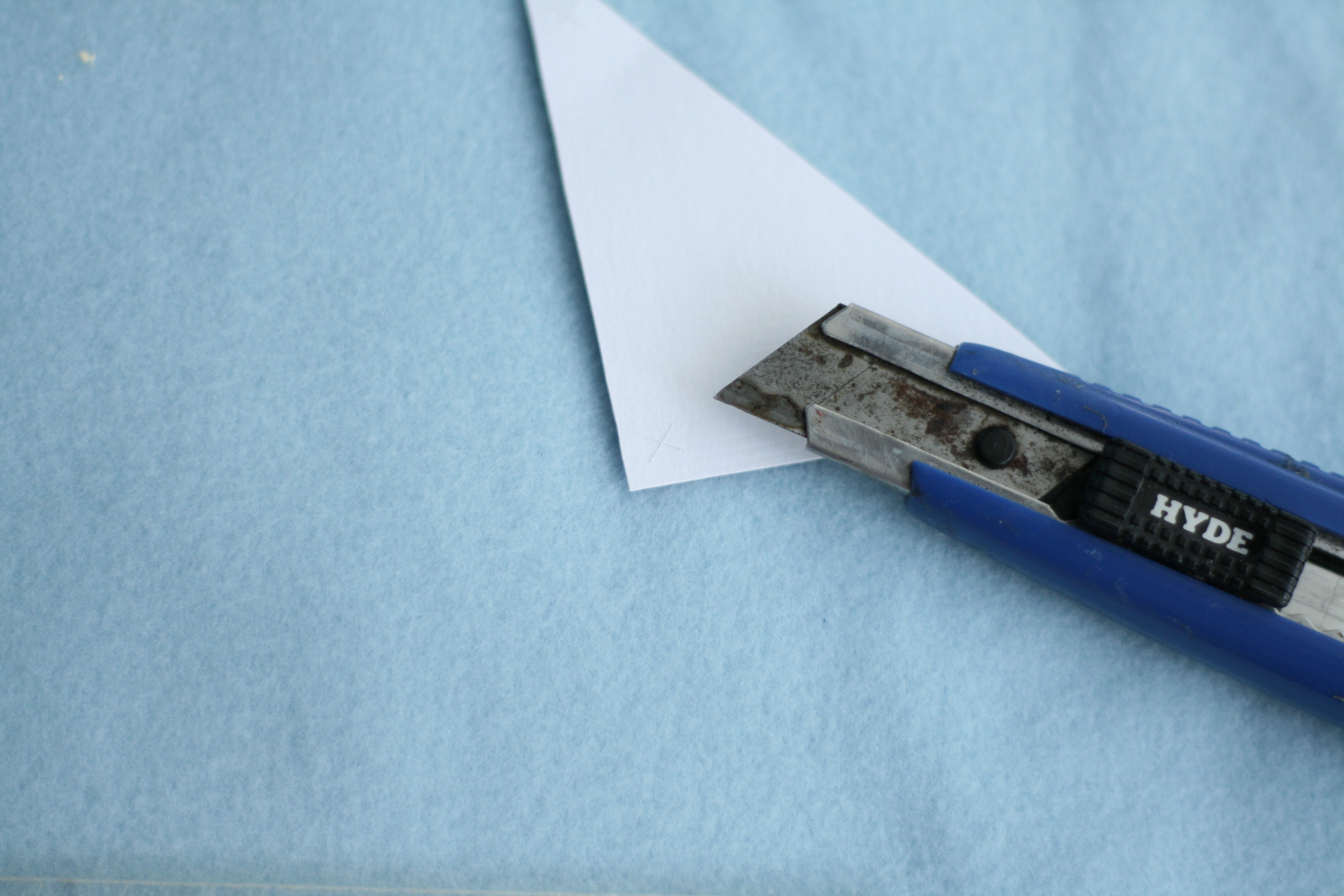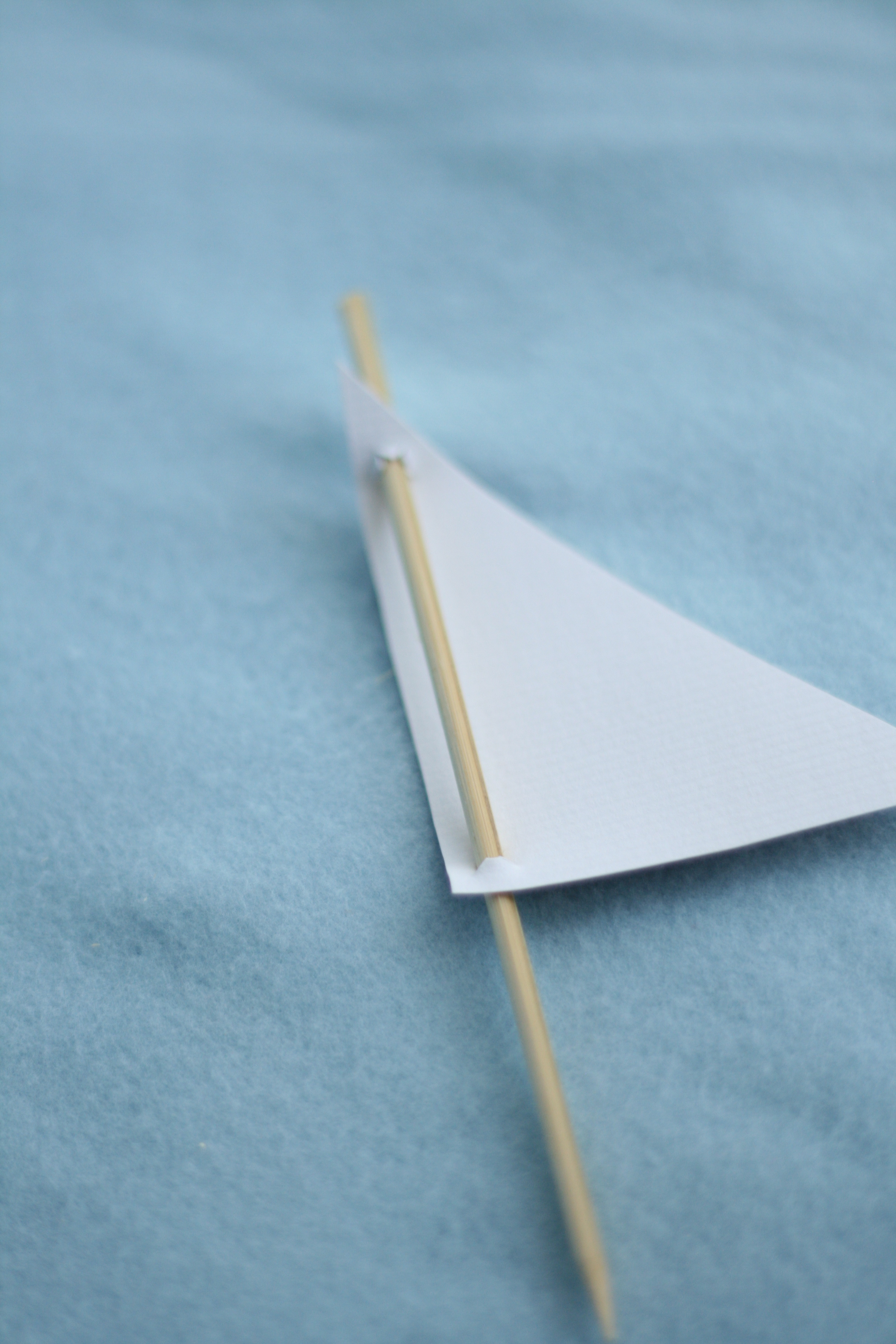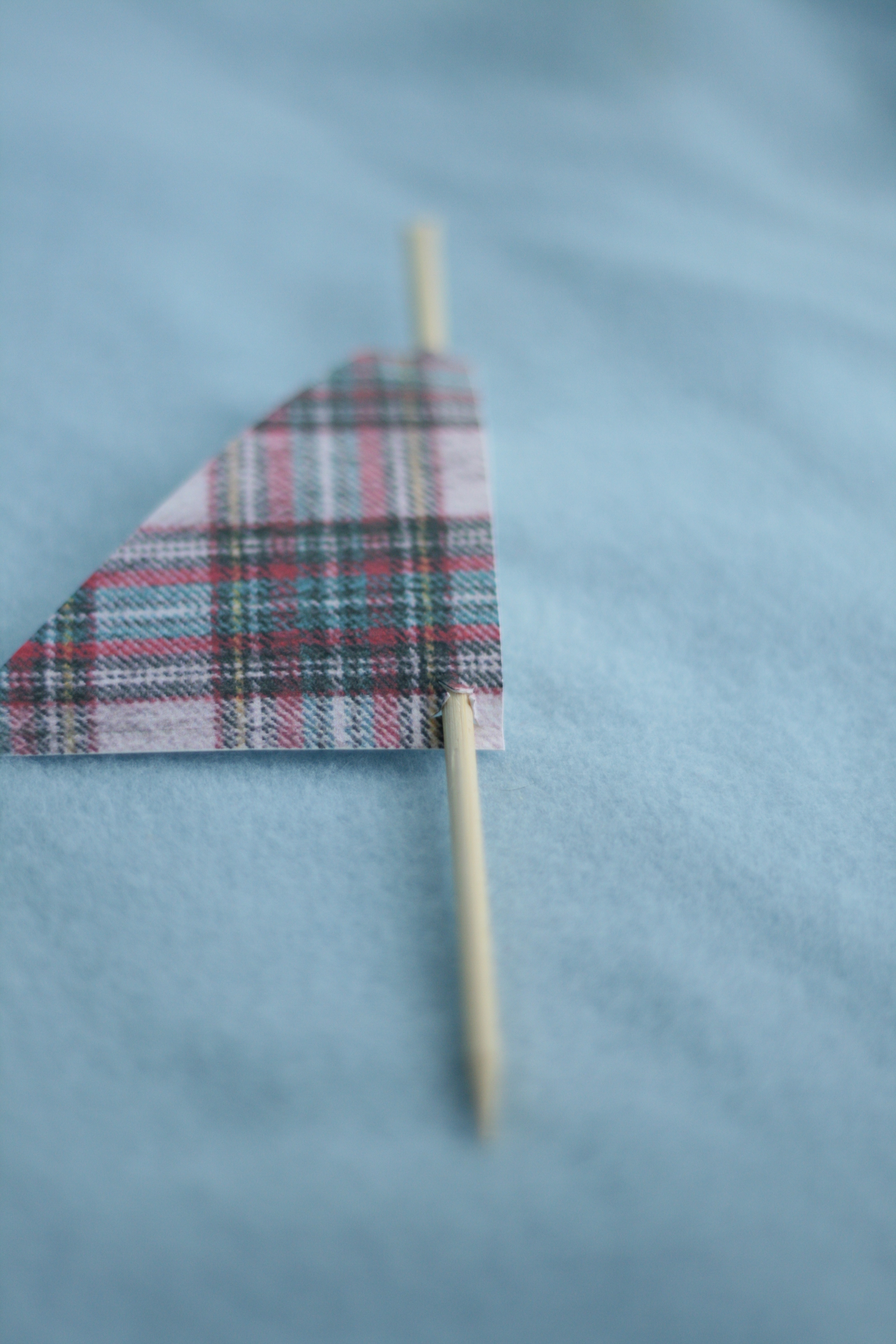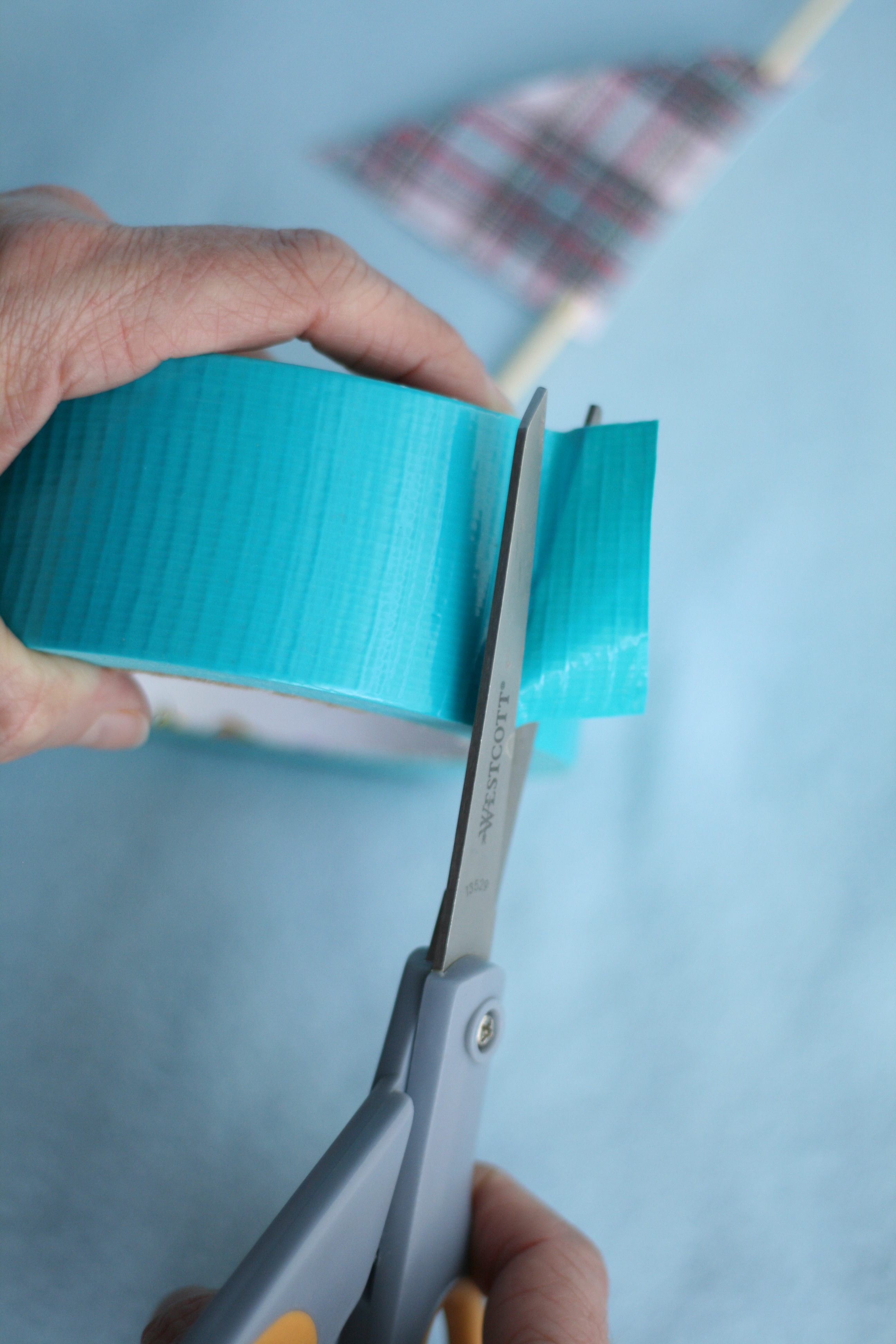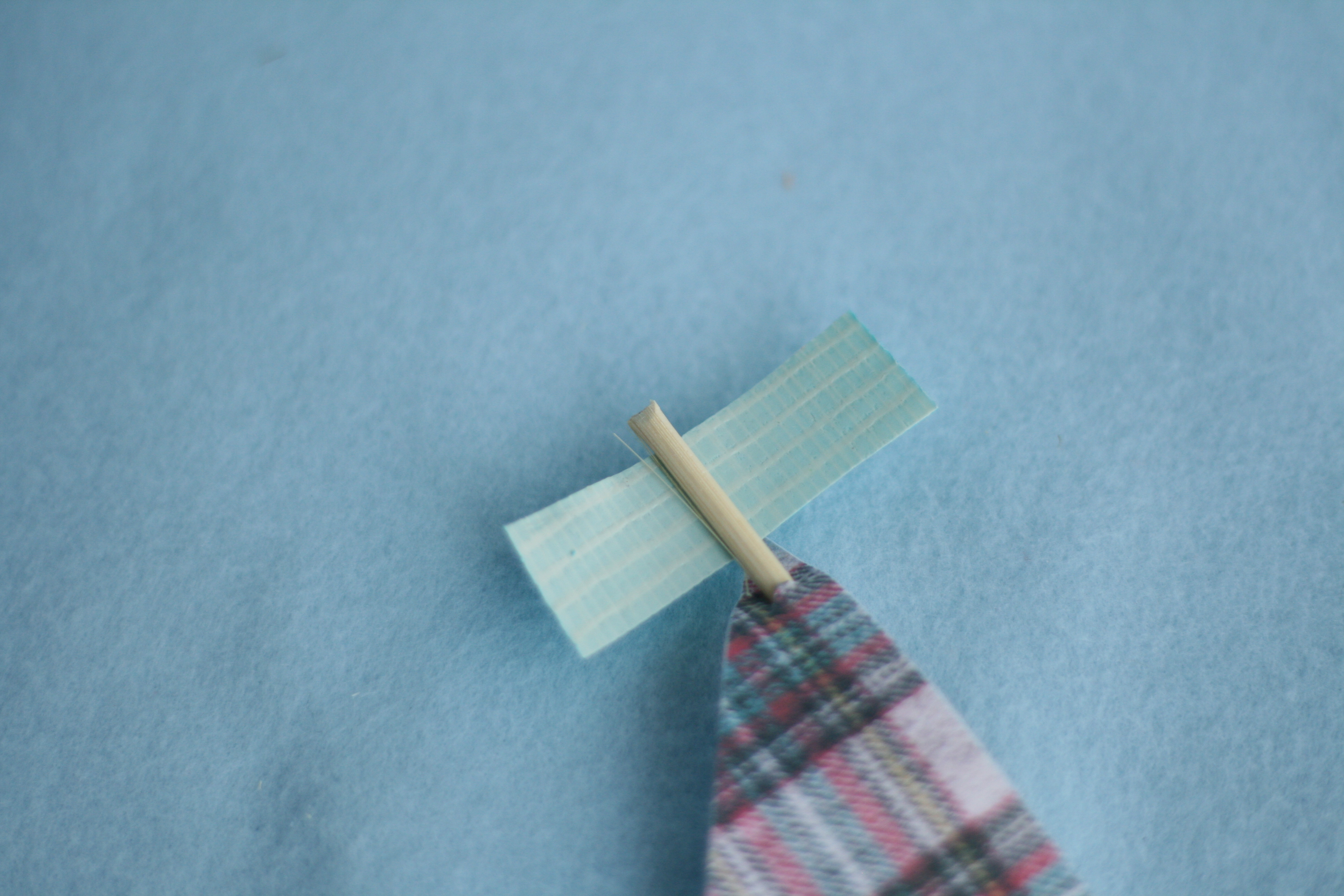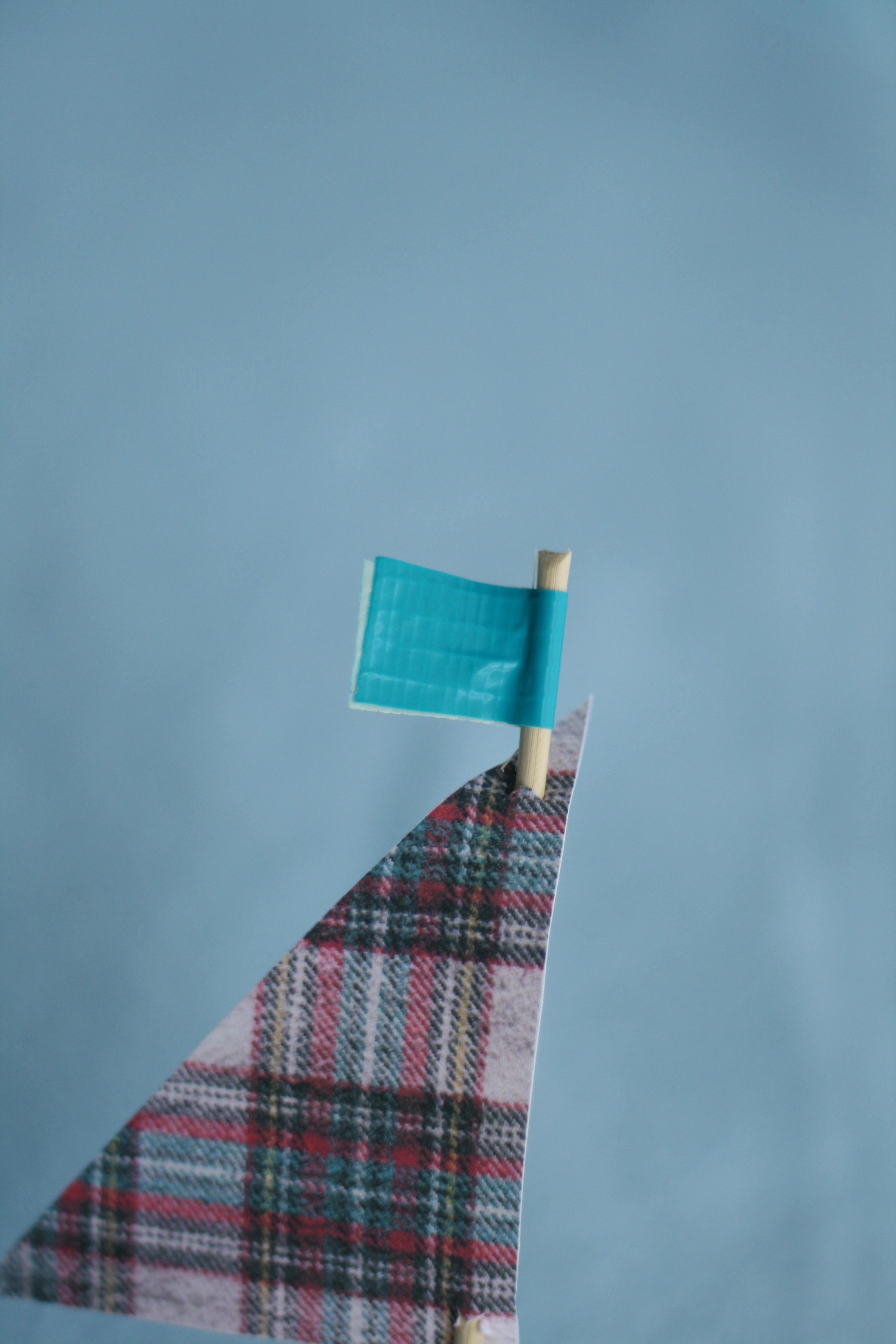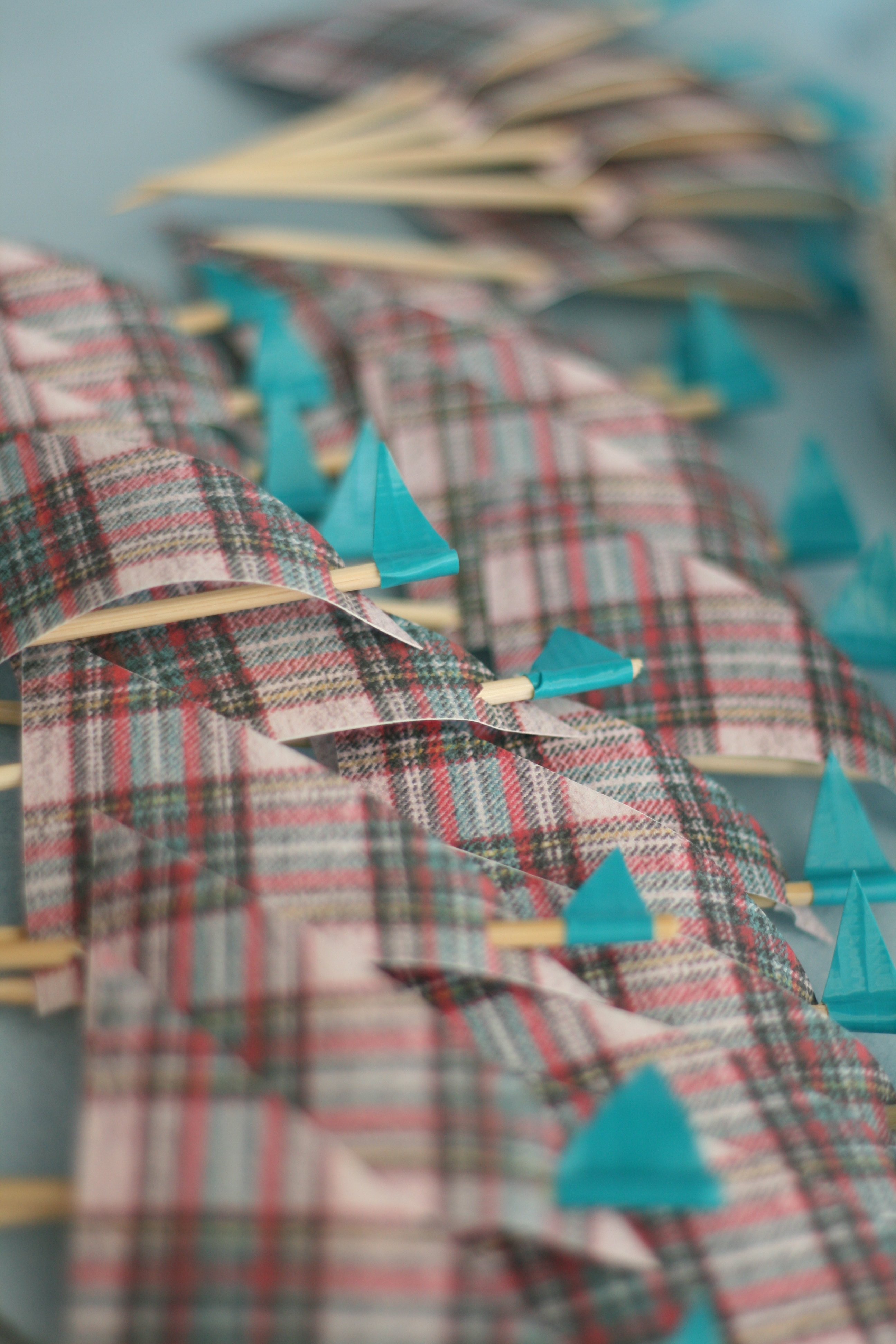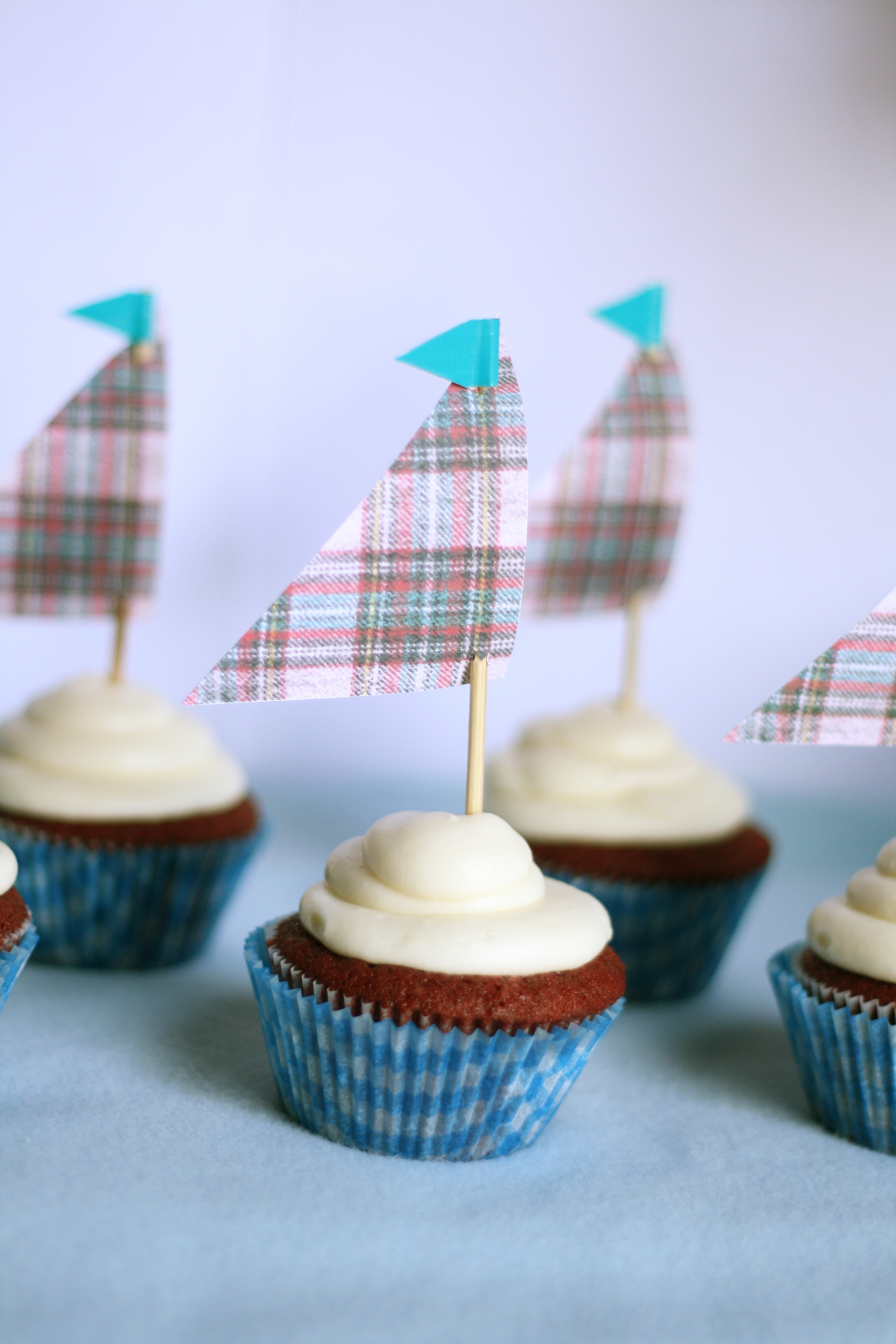 If you missed them, click here for the matching baby shower invites. Now that you have everything you need to get started, happy baby shower planning!
This blog is made possible by your support (thank you), select brand partnerships, advertisements, and affiliate links to items I love and use. READ MORE >