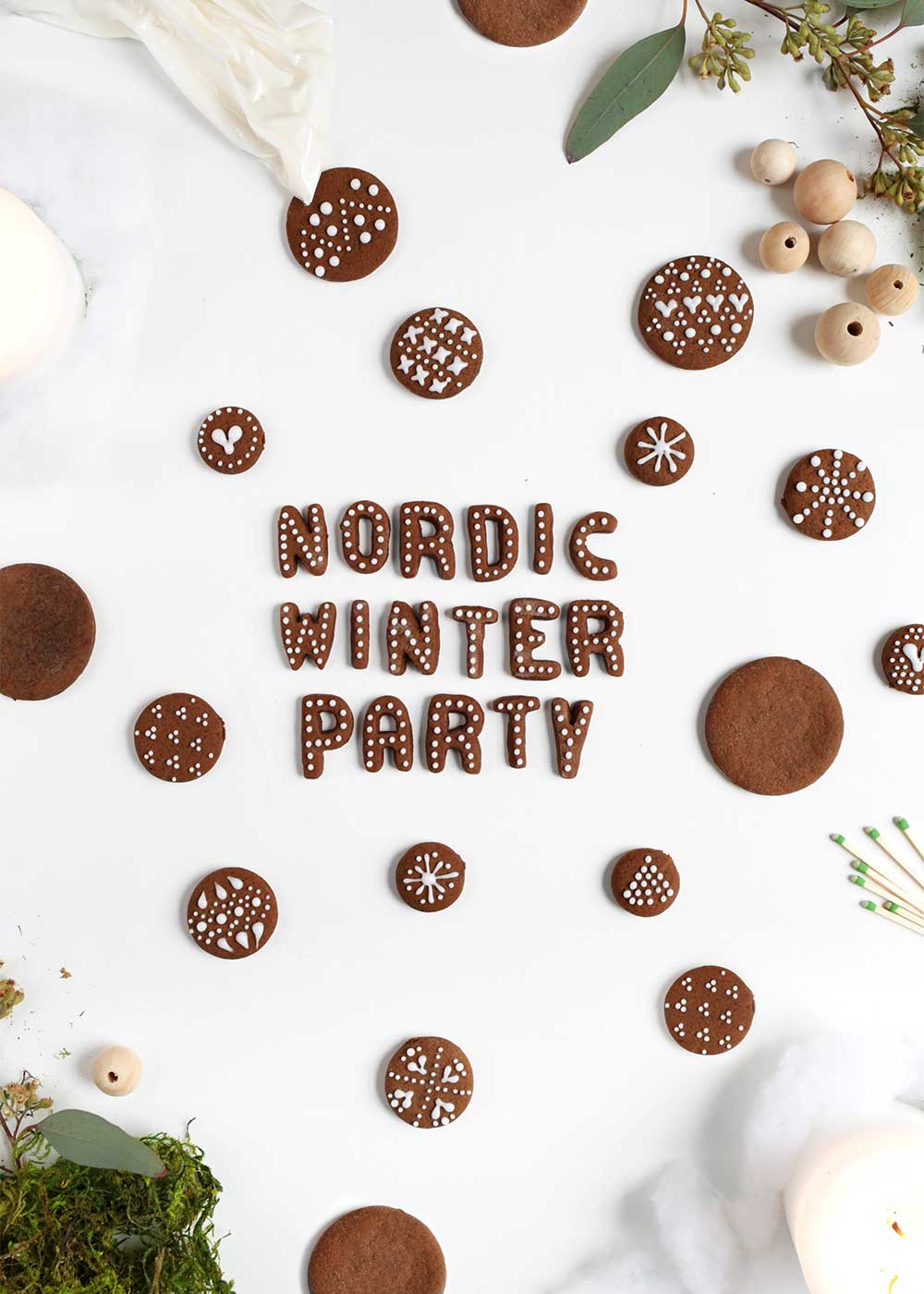 Melissa, stay focused. I tell myself. Maybe just stick with recipes or design or writing. You're all over the place. Or don't. The or don't seems to keep winning, as if I have no control over what I do. (I do.) Because we just threw a party, hosting the first annual Nordic Winter Party in the Twin Cities, hopefully the first of many. These parties have happened before on a very, small intimate scale, and the consensus after each is that we need more things like this in winter. More low-key, merrymaking gatherings to look forward to. Places to connect with something warm to drink and cozy to eat.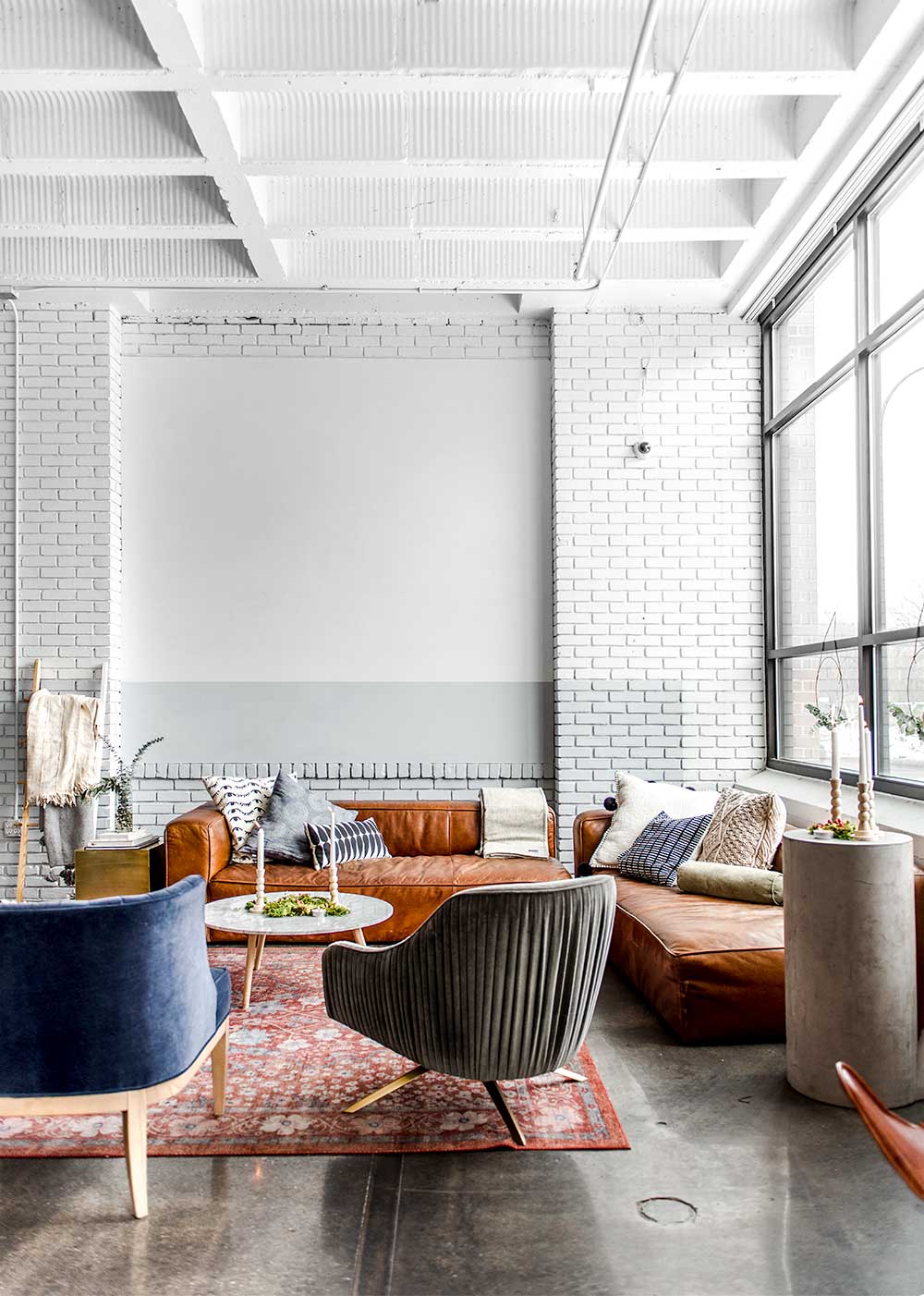 photography credit
The beautiful photos from the Nordic Winter Party were captured by Jennifer of Sage E Imagery. You can also find her work on Instagram.
Because winter in Minnesota is long and dark. It's snowy and beautiful, isolating and cold, cozy and magical. It's the best part of living life this far north, and it's the hardest part too. Coincidentally, this party landed towards the end of the gloomiest January on record in Minnesota since 1963. It felt like a thick balm and a warm ray of cozy. It felt absolutely worth it.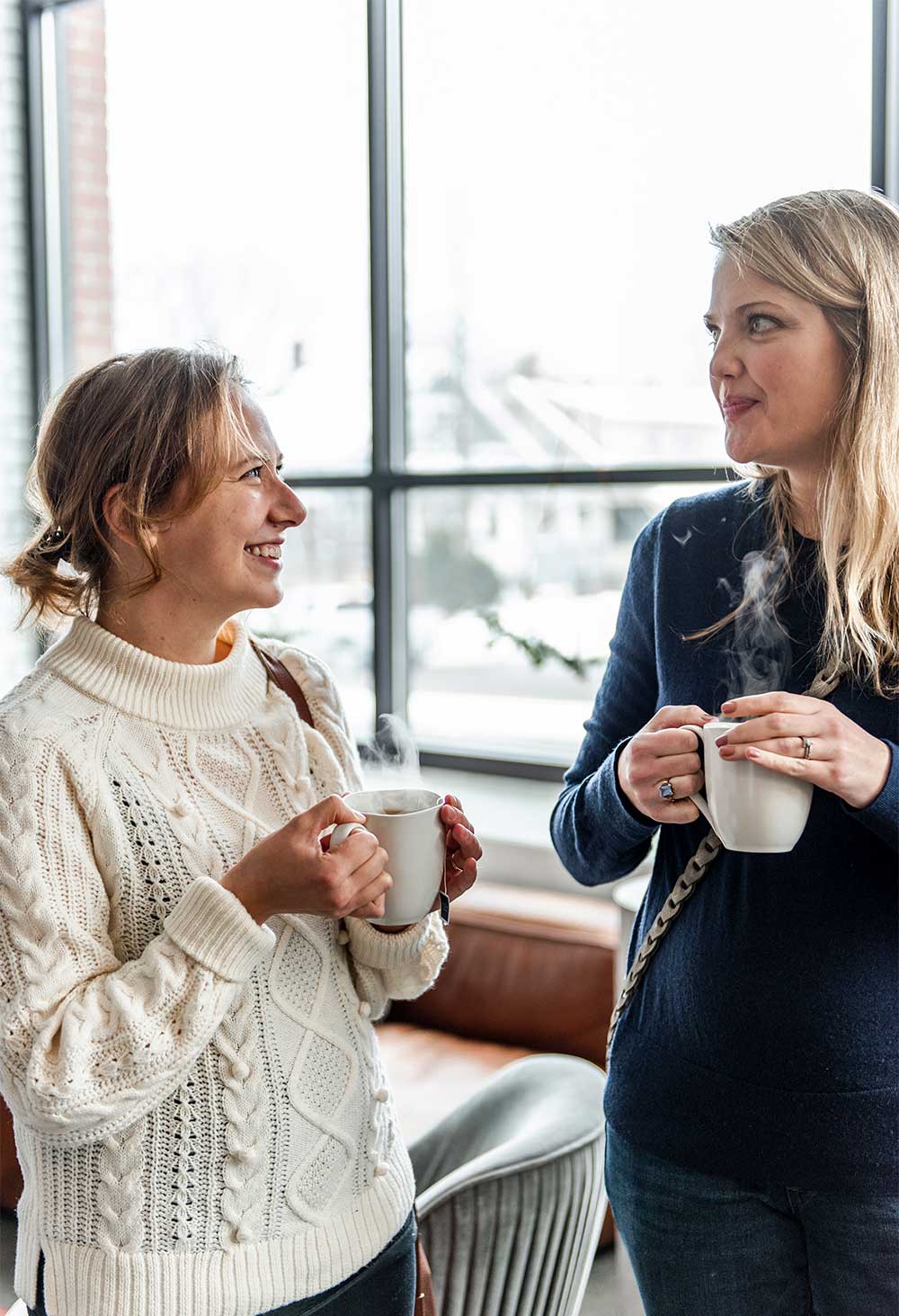 We gathered in the beautiful Studio 125 space on a late January afternoon. We played and we talked and we listened and we shared and we made something from nothing with no other objective than to pause and gather.
And add a bright spot to the long, dark days of winter.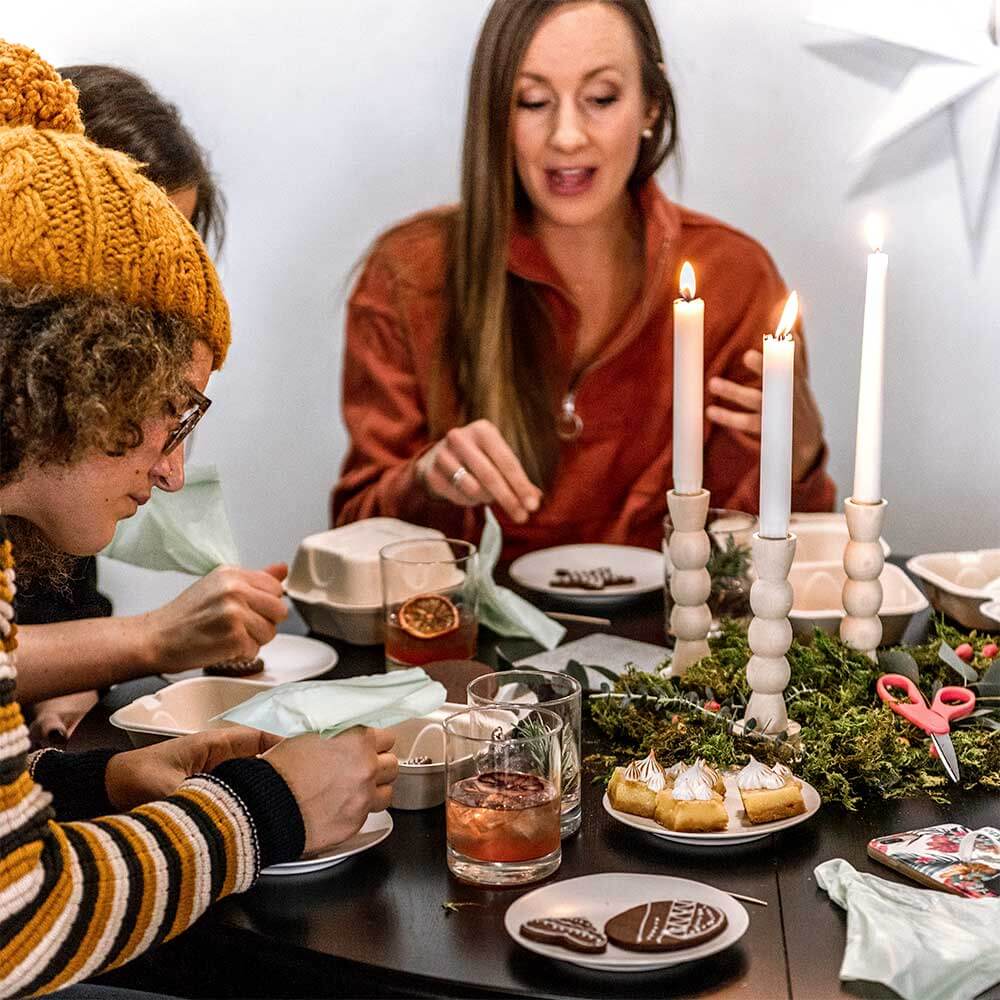 A Note of Thanks
It shouldn't go without saying: Ideas like this don't just happen, especially at the hands of a type B person like myself, who gets stuck in a cloud of ideas and lost in a list of to-dos. Kimberly, who works alongside me here at The Faux Martha, coordinated another faux idea into a real one. There aren't enough thank you's for the work she does. Thank you, too, to Kate of Wit & Delight and the Studio 125 team who hosted us in their space. I also owe a huge thank you to Minnesota-made Minnetonka Moccasin and Faribault Woolen Mill Co. who partnered with us to make this event doable and the tickets affordable. If that wasn't enough, they generously wrapped everyone in cozy slippers and warm wool scarves.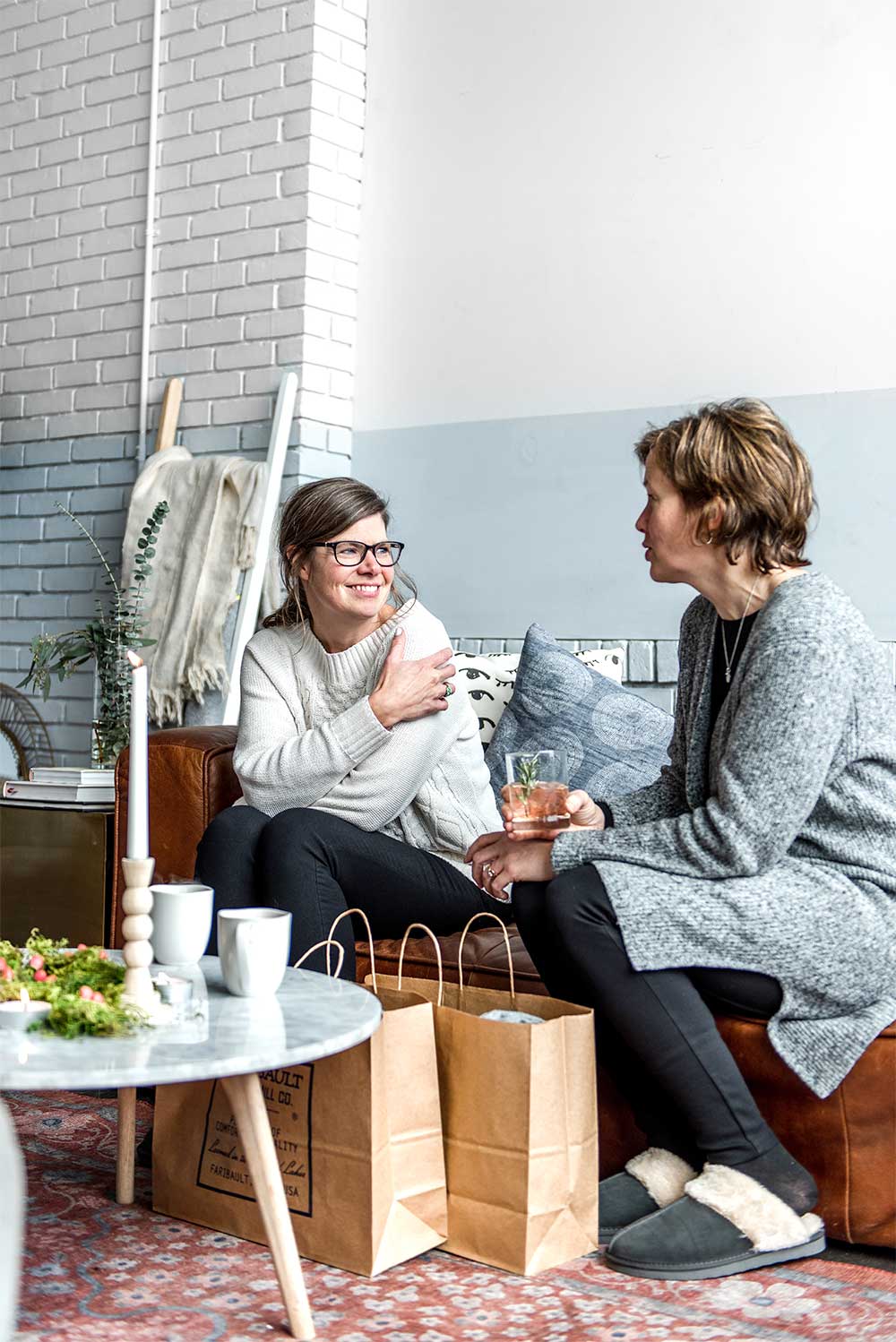 Nordic Cookie Decorating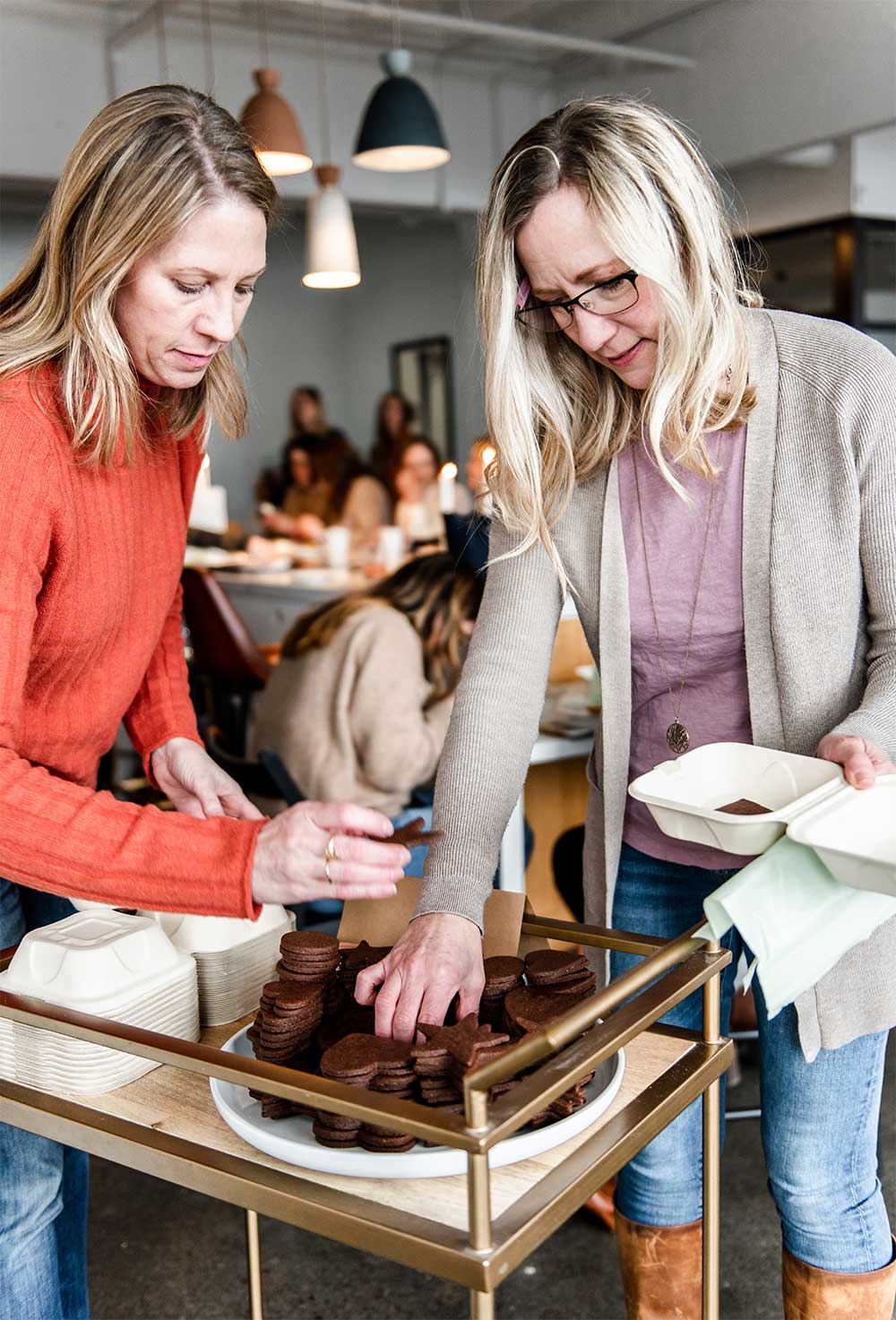 The afternoon started with two different merrymaking activities. We decorated Nordic Gingerbread Cookies with simple dot patterns on Cocoa-Cardamom Rye cookies, my new favorite cookie made by Quince. (This cookie is on my to-recreate list: see recipe here.) I filled these compostable ziplock bags with icing ahead of time, made a little decorating idea template, and wore my Nordic sweater dress for additional cookie decorating inspiration.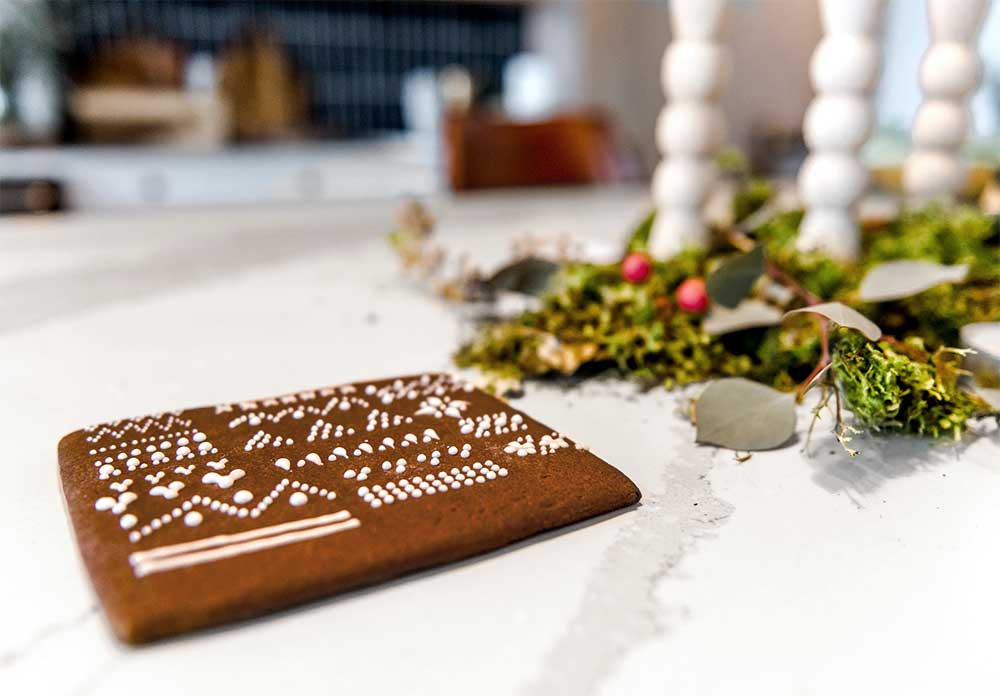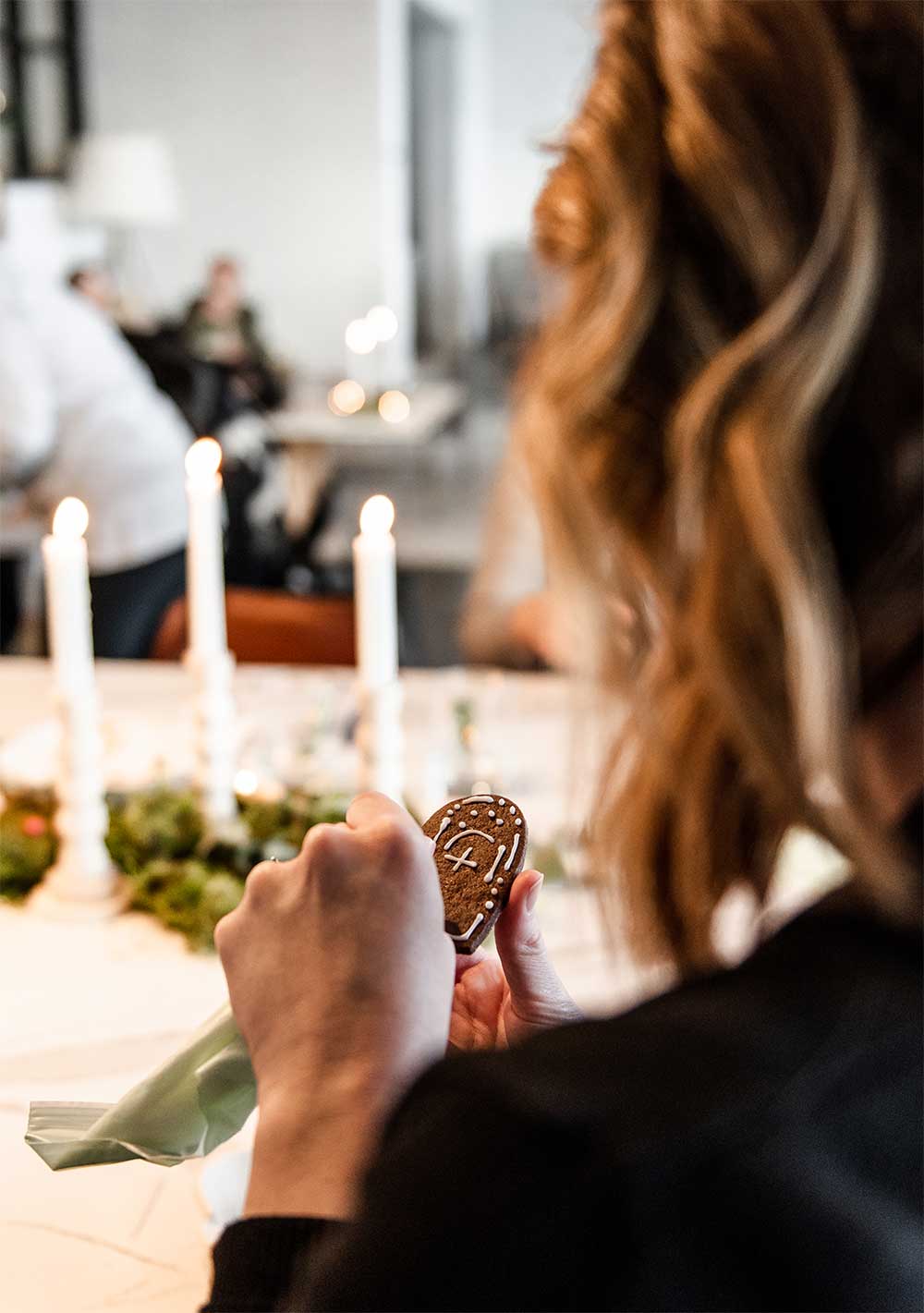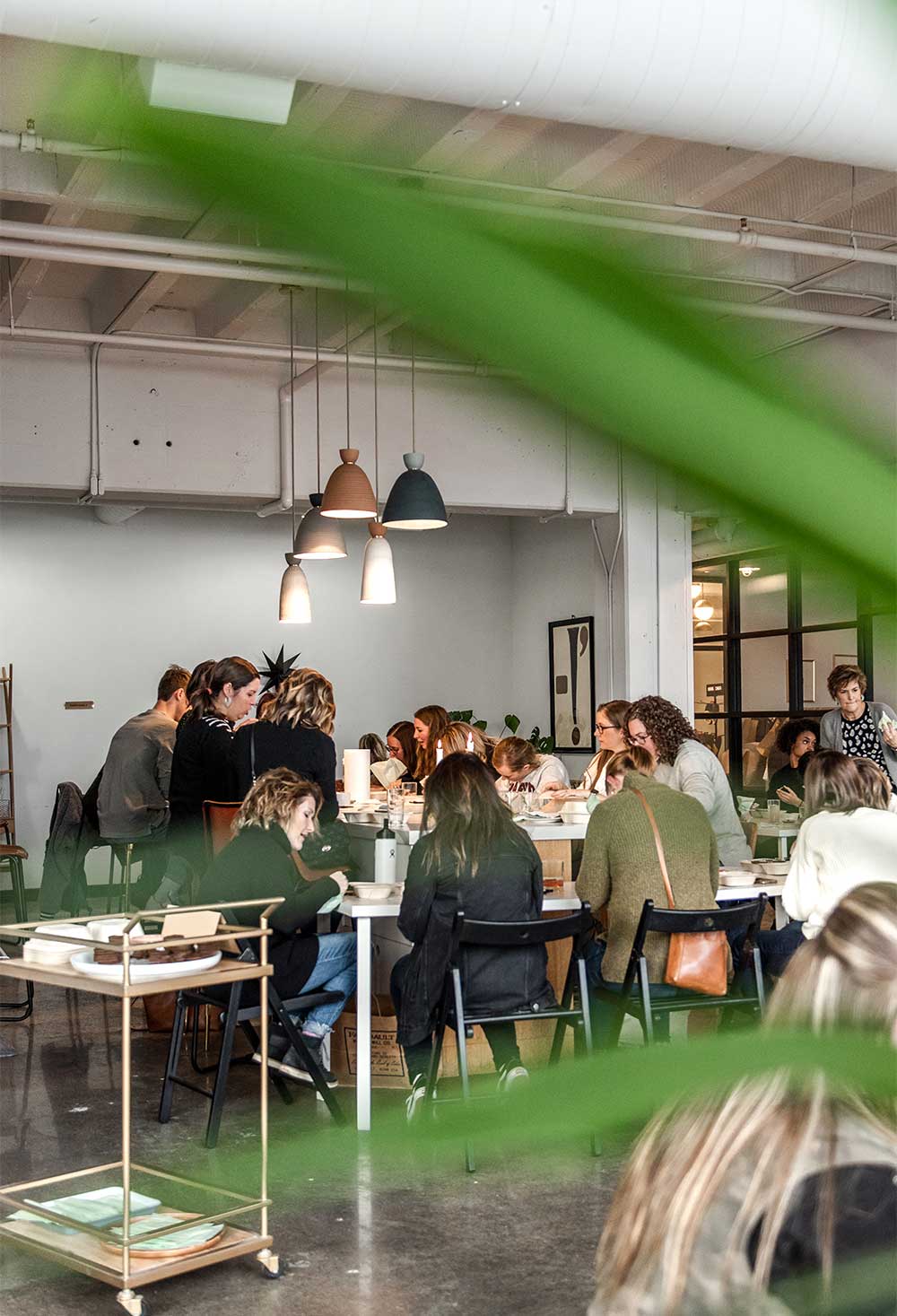 Nordic Origami Star Making
If you weren't decorating cookies, you were folding paper into a Nordic Origami Star with Erin of Francois et Moi to hang at home. I first fell in love with making these stars from Erin after a string of canceled school days last year. They're so simple (once you get the hang of the folds) and look stunning hanging or sitting on a shelf.
Kate's Talk
We ended the afternoon listening to Kate of Wit & Delight speak candidly on Seasonal Affective Disorder (SAD), on working and depression, on life as it is, not as it seems, wrapping up with a Q&A. The questions and conversations were open and honest and vulnerable. It was such a beautiful culmination, honoring the hard parts of life while infusing it with bright things like good food, a beautiful paper star, and delicious cookies. Isn't life always both/and? It's both snowy and beautiful, isolating and cold.
(You can read more of what Kate talked about here.)
Food and Drink
Brooke, who I met a lot of years ago on Instagram, and her team at Quince catered the afternoon. We sent her a rough menu idea, and she made magic from it. In fact, I'm still thinking about the food that looked like a work of art and tasted like my kind of comfort food. Vegetarian Swedish Meatballs with lingonberry jam and sprouts; open-faced toasts with butter, radishes, and teeny tiny eggs; smoked salmon toasts; wild rice latkes with a parsnip puree; Swedish almond tarts with red currants; toasted brown butter lemon meringue tarts; and the most beautiful Scandinavian charcuterie board.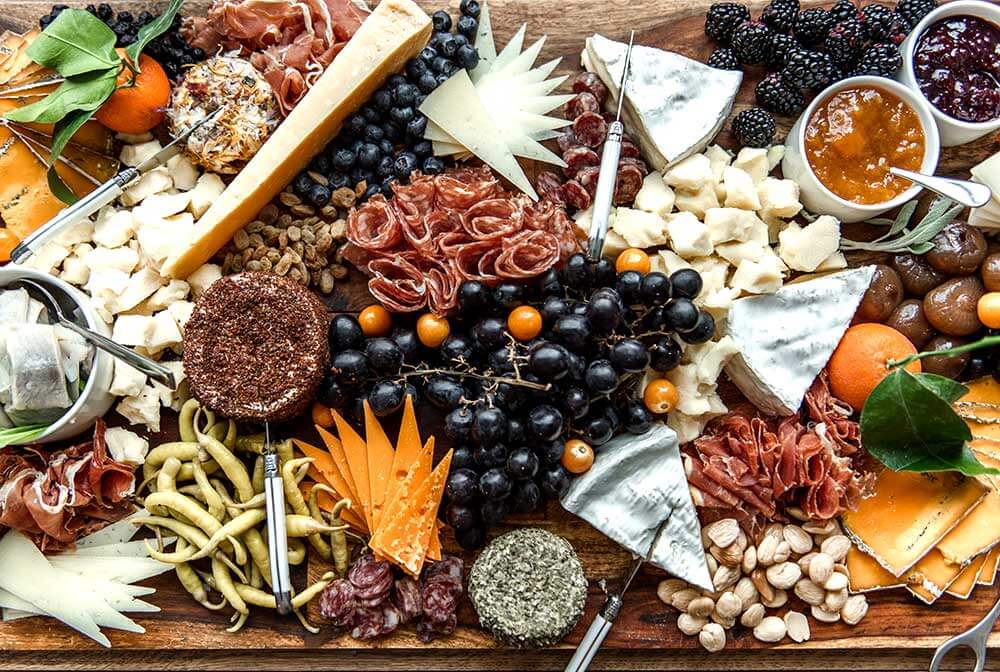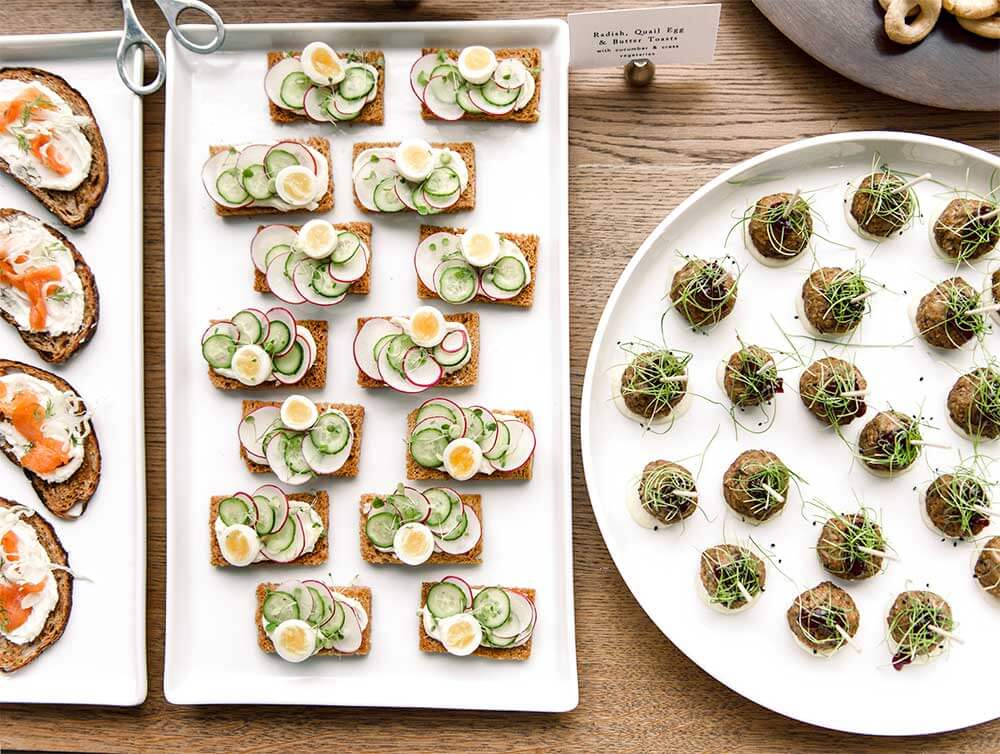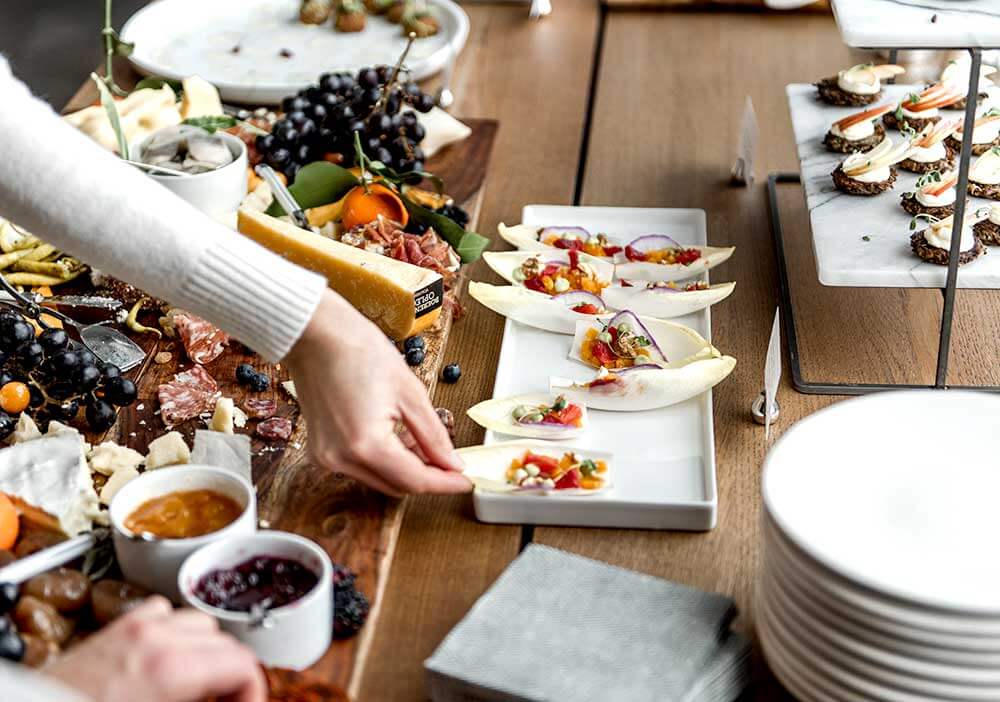 Frenchie Cocktails generously provided the pink bubbly. I was able to try my friend Emily's ready-to-drink cocktails just before getting pregnant, and, oh my gosh, they are so good. I've been serving this drink the last couple of months when guests come over since I don't have my normal cocktail supplies stocked.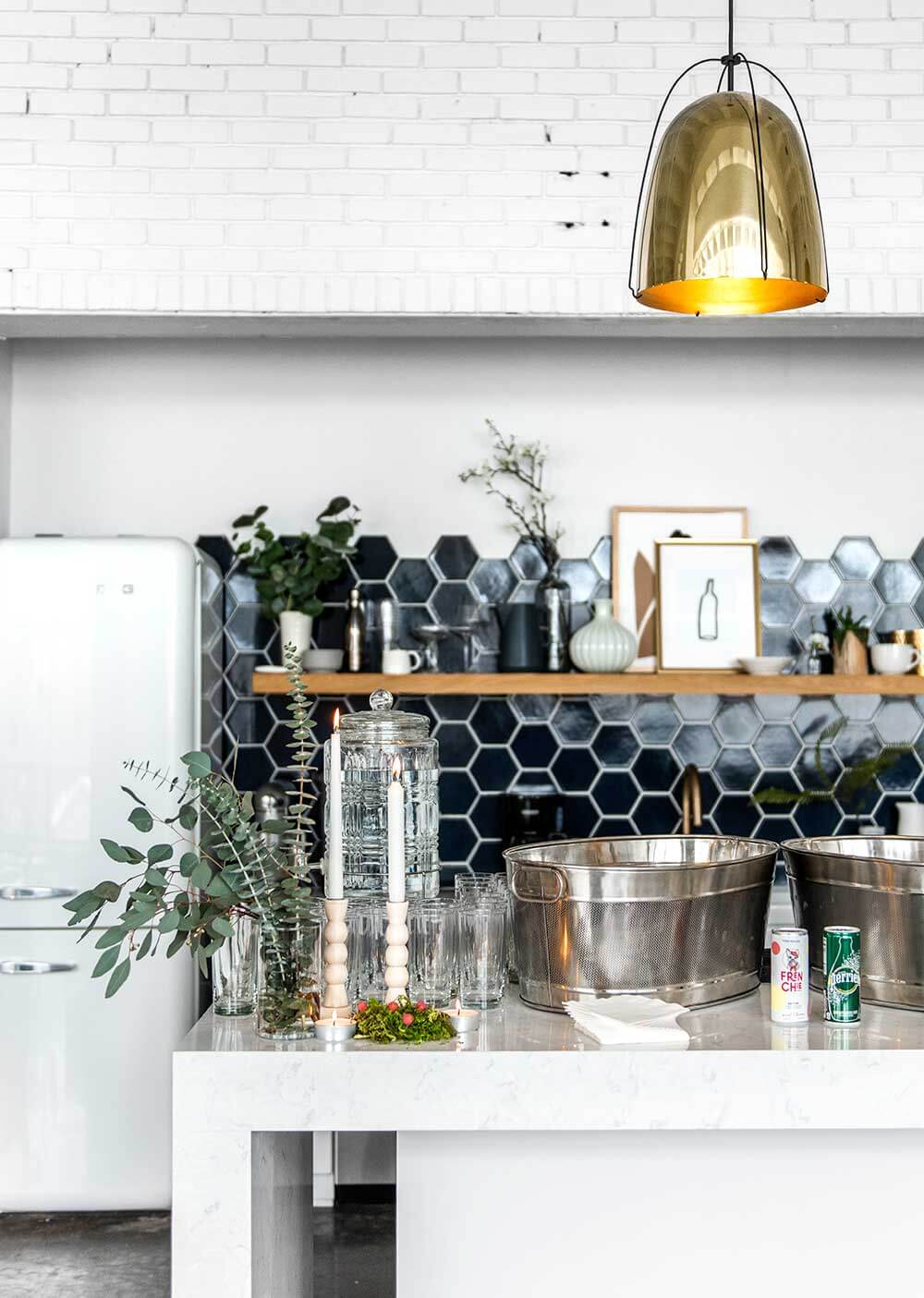 Emily, who I first met through blogging when we both lived on the east coast, and her husband Joel are also the creators of Vikre Distillery, my favorite Minnesota-made spirits. Their Boreal Juniper Gin shows up in the Frenchie Cocktail, alongside sustainably certified rosé wine, a gently floral rosé liqueur, and tart lemon juice. She is a master of flavor. Emily dolled up each glass with a short pour of homemade blood orange syrup, garnished with either a dried orange or rosemary sprig. (8.5 more weeks till I can partake again. Who's counting?)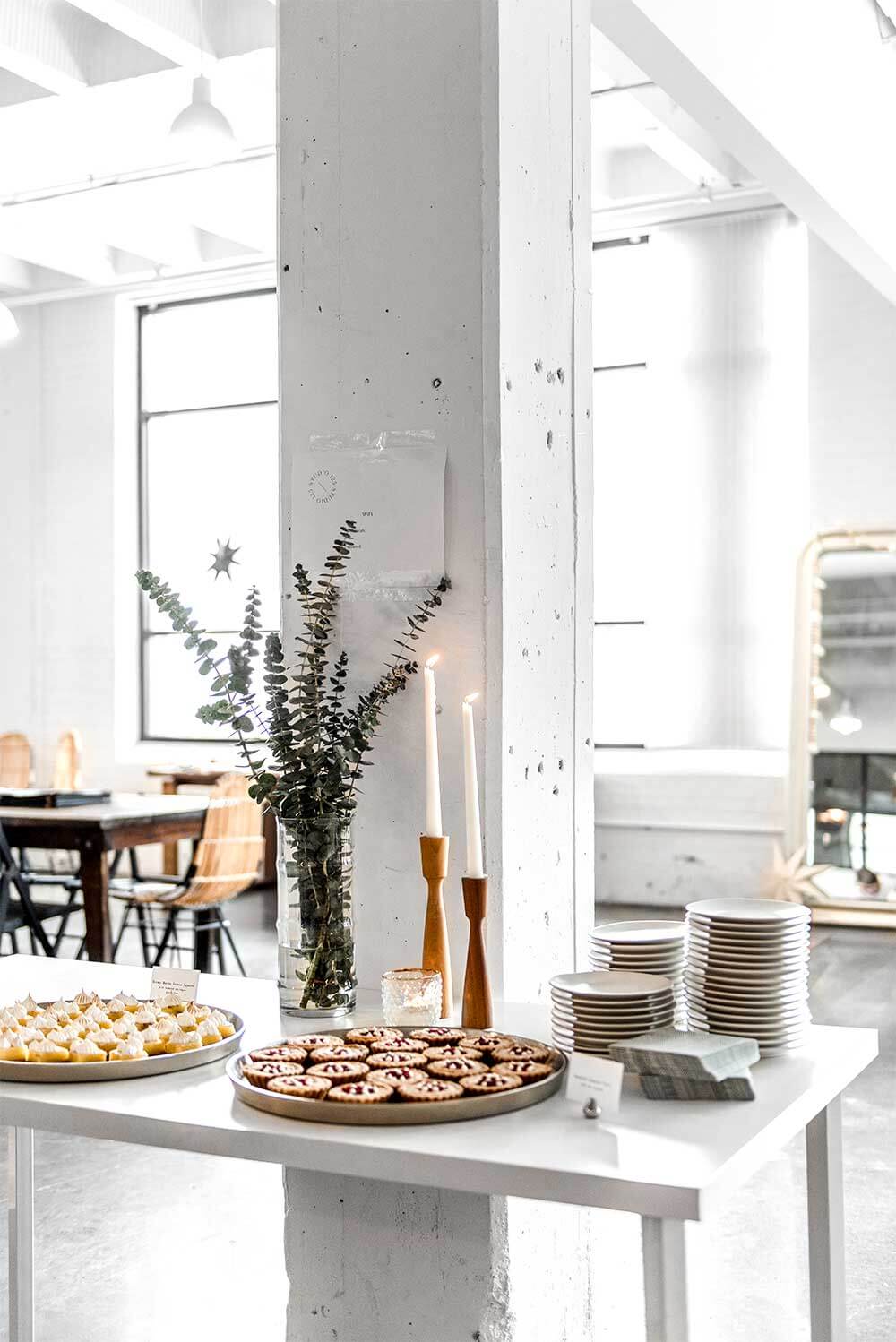 Decor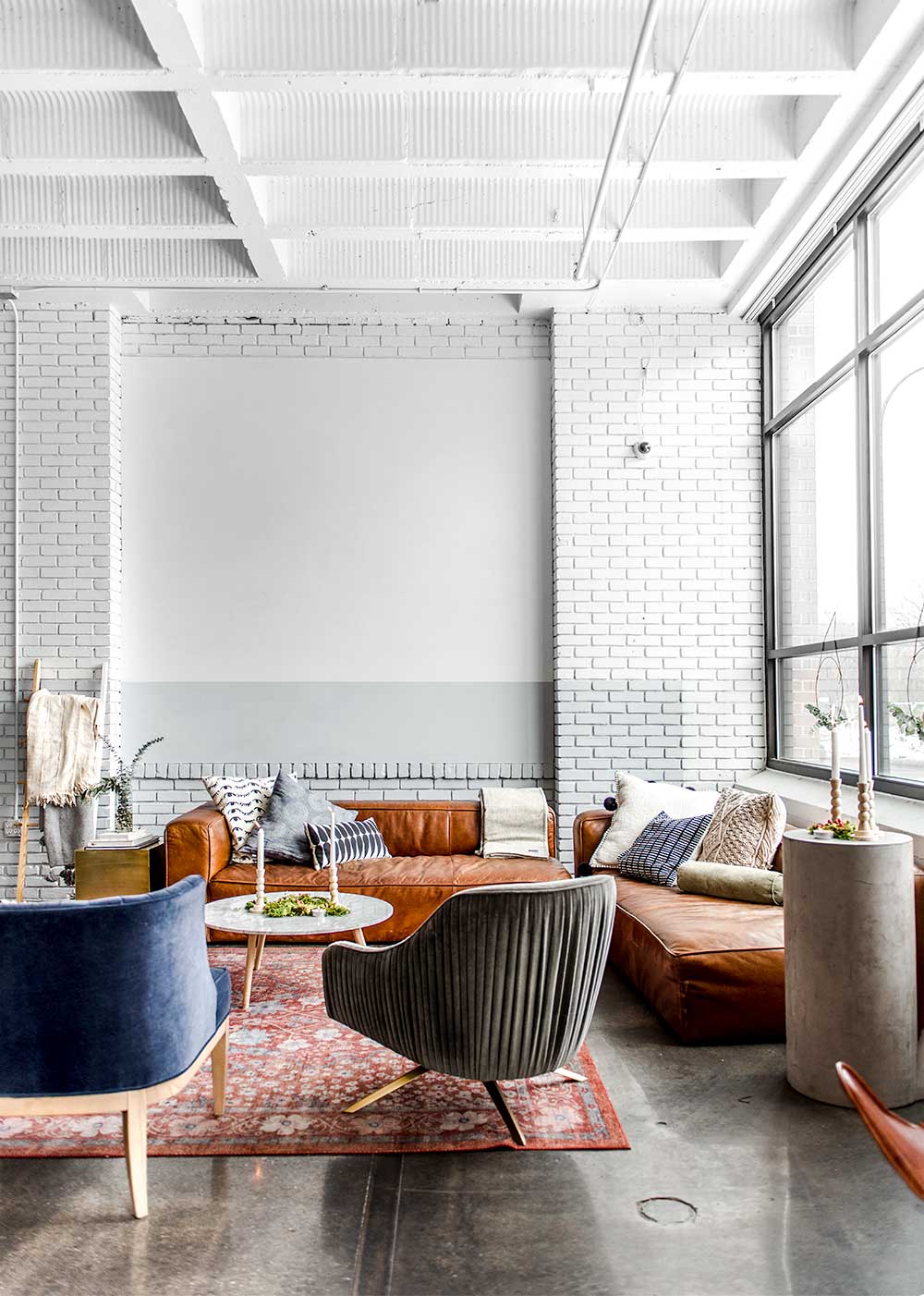 Studio 125 is absolutely stunning all on its own. So I kept the decorations simple and wintery with lots of flickering candles, natural wood candle holders, moss from parties past, eucalyptus from Trader Joe's, lit wire wreaths, a wooden beaded garland, and lots of Nordic origami stars. I'll post about the wintery DIY garland and wreaths soon.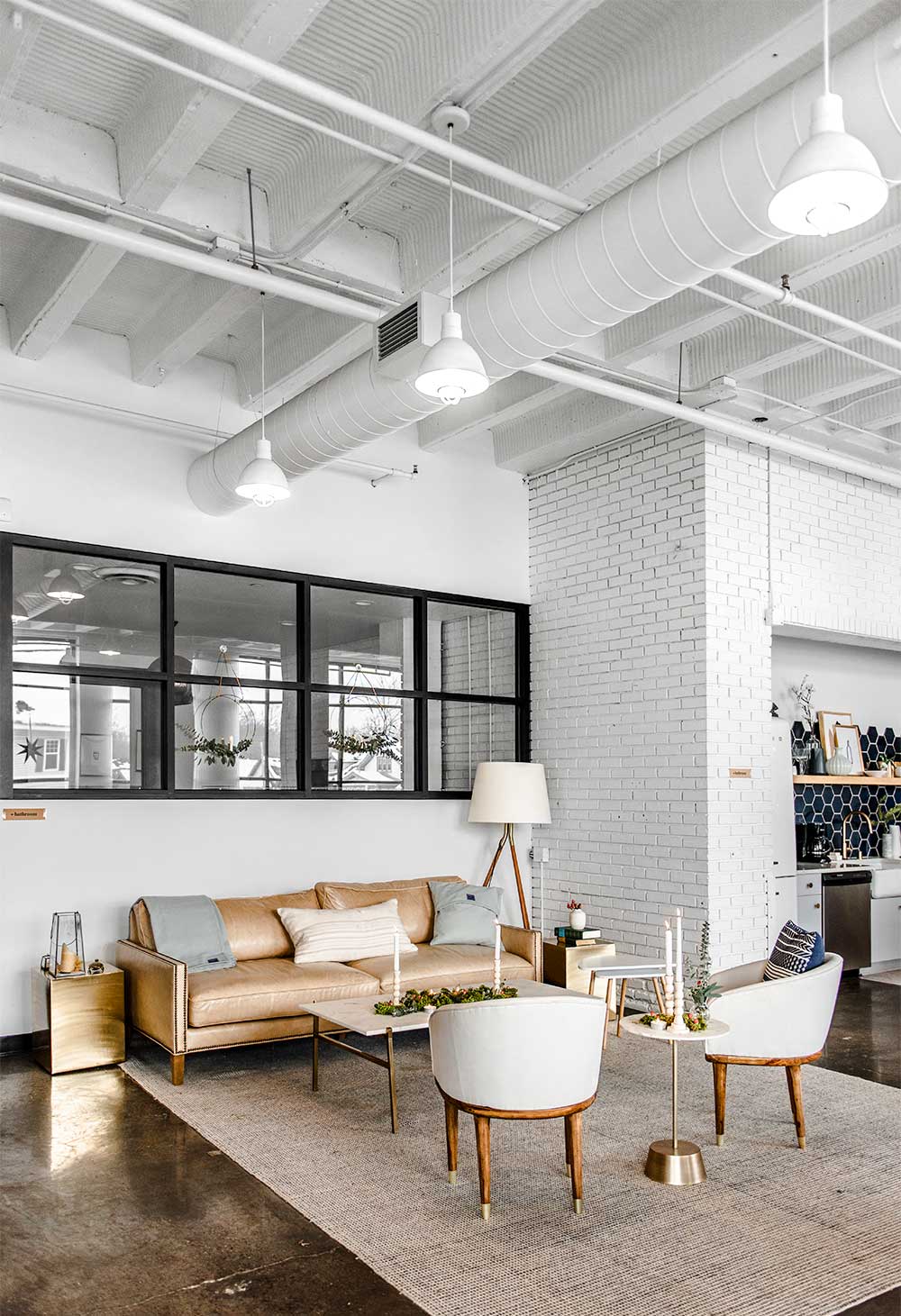 Faribault Woolen Mill Co. added an extra layer of cozy with their throws and pillows.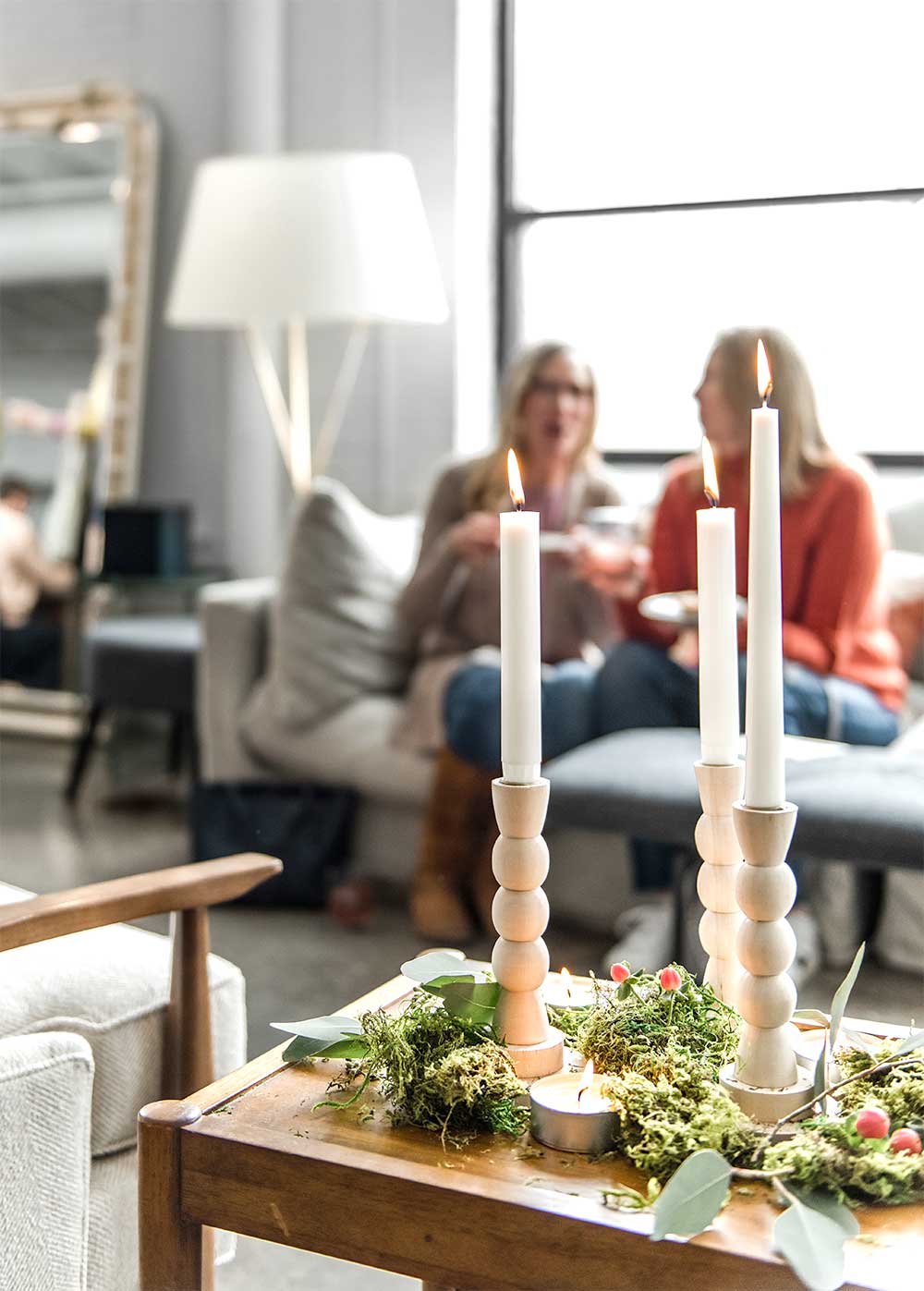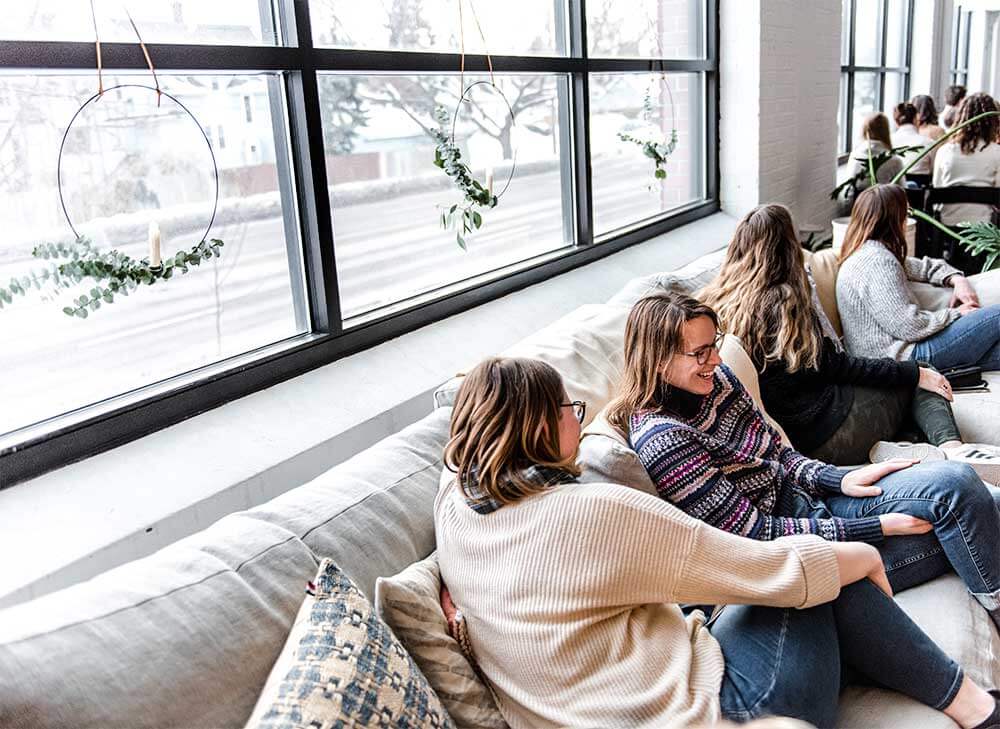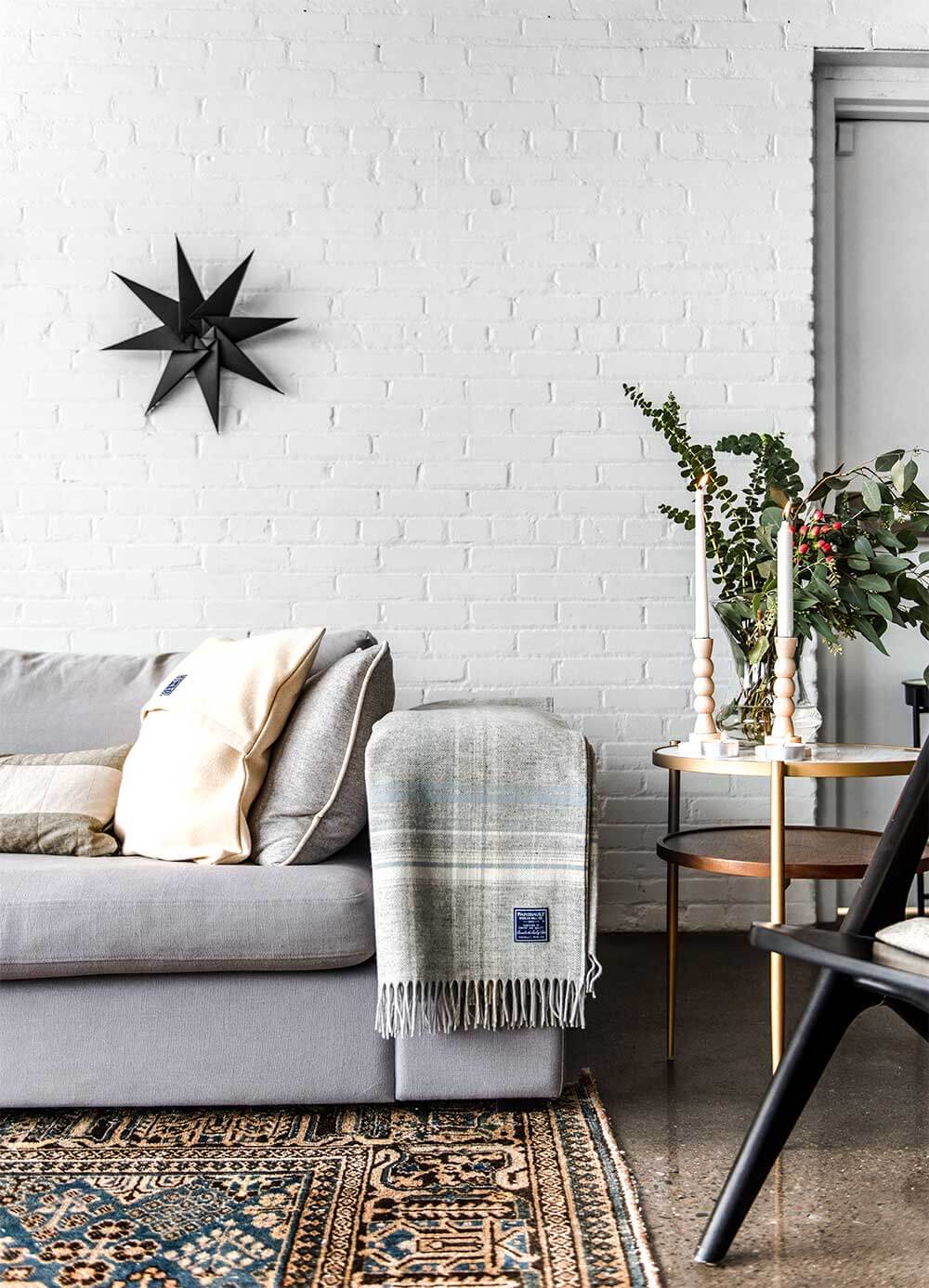 What a beautiful day in January this was. Not from the space, which is incredibly beautiful, or from the wreaths barely hanging onto the windows by way of suction cups. It was beautiful from the people, the conversations, and the connections. I feel so grateful to have played a small part in this collaborative event. To many more Nordic Winter Parties and to finding ways to add bright spots in the longest string of gloomy days. I'm here for it.
Thank you again to Jennifer from Sage E Imagery who captured this afternoon so beautifully. There's magic in your lens. You can also find her work on Instagram.
If you liked the Nordic Winter Party, you might also like:
This blog is made possible by your support (thank you), select brand partnerships, advertisements, and affiliate links to items I love and use. READ MORE >