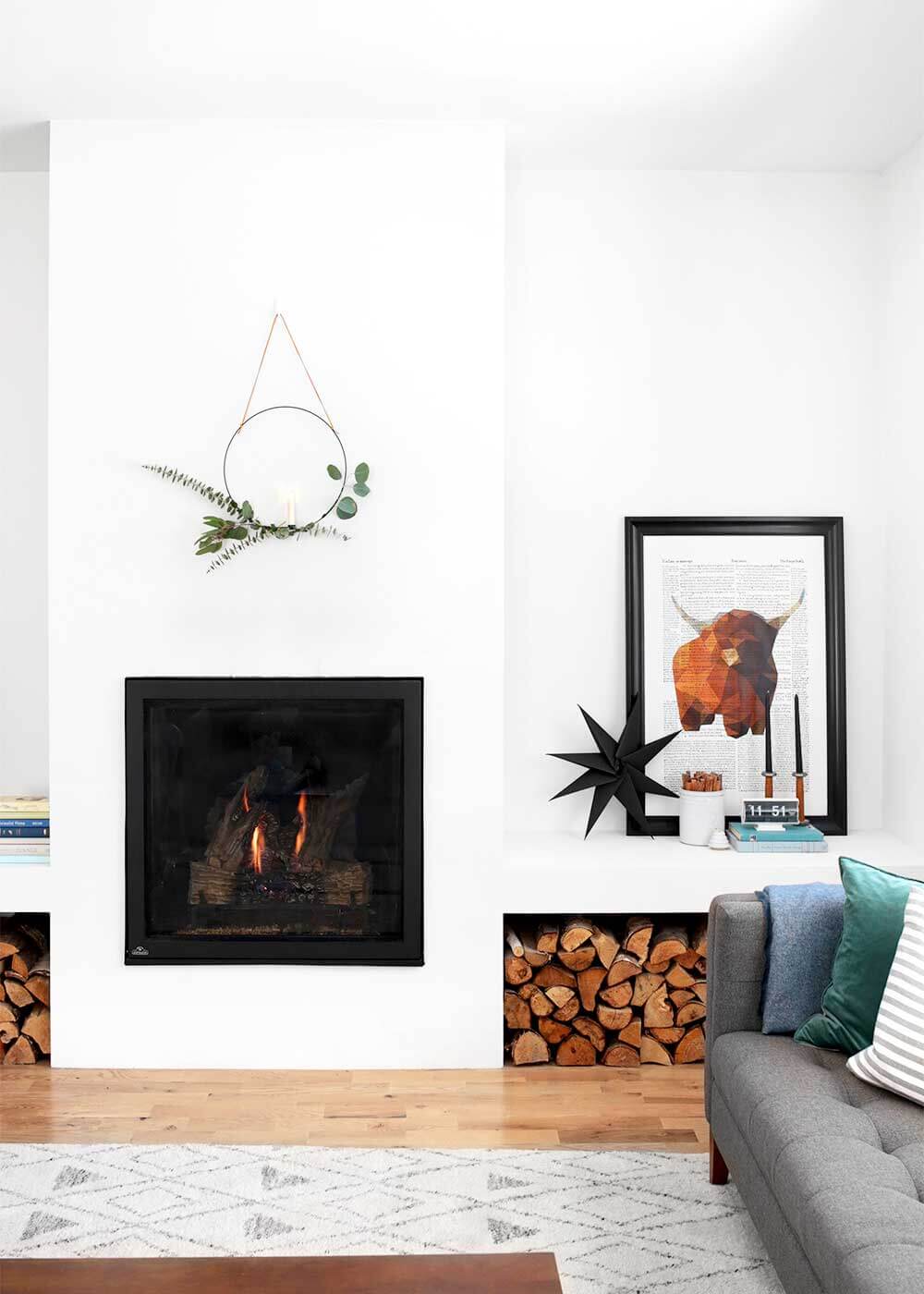 It was the first week back at school, back at work, post-holidays, and I was on the couch nursing the bug I managed to get after dropping everyone off at the airport. I was in need of adding a bright spot to our house, for the rest of winter, in place of the downed Christmas decorations leaving bare walls, that could also stand in as decor for the Nordic Winter Party. Were we moving? No. In fact, we were just settling into our long winter lap, the most significant 4 months of winter. Let there be light by way of an Indoor Winter Wire Wreath, I wished. And there was.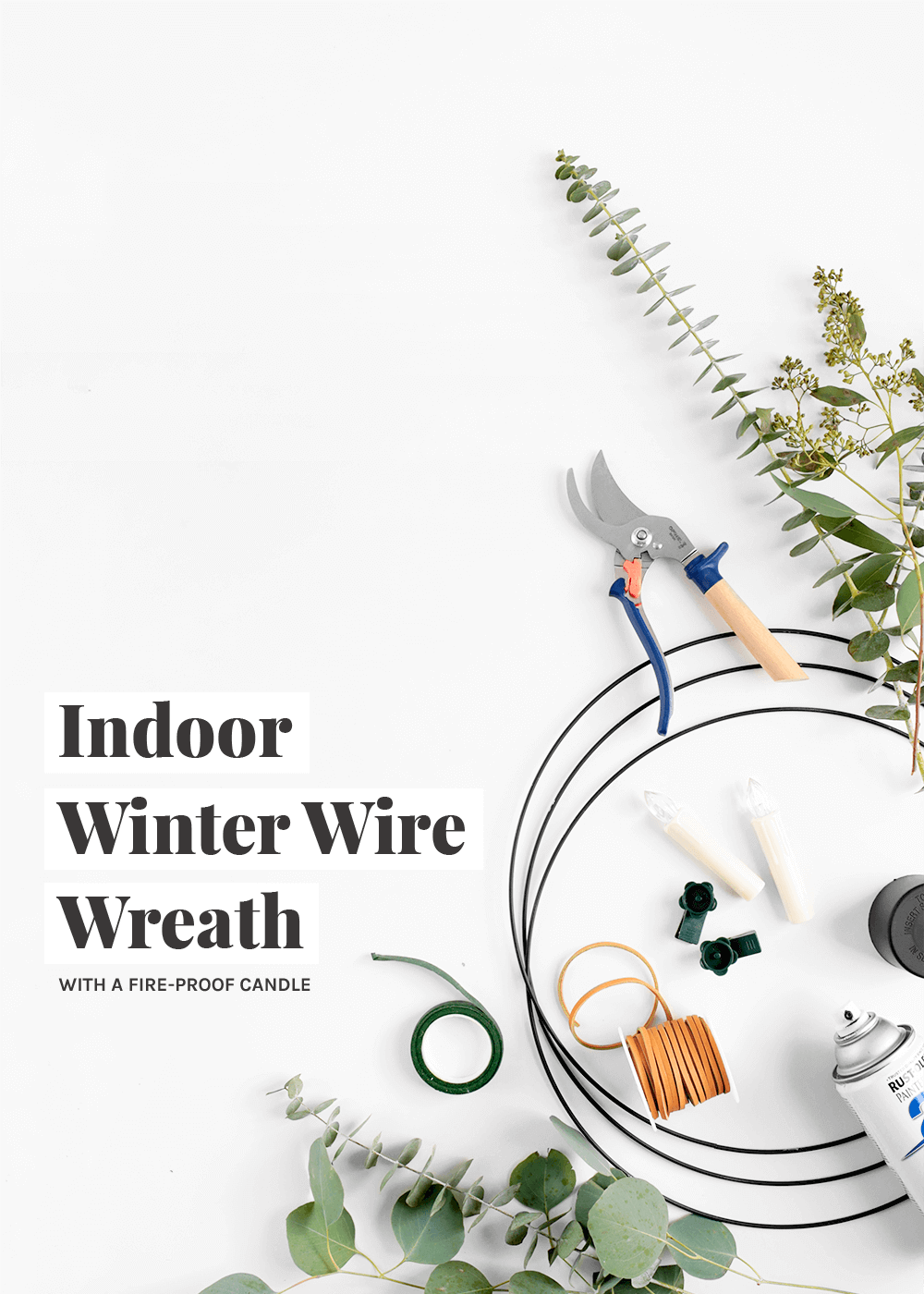 And there was because of Pinterest. Because of this wreath tutorial from my friend Erin of Francois et Moi, who actually lives just down the highway, way closer than a web address suggests. I adapted Erin's wreath idea, spray painting the hoop matte black, adding greenery in an asymmetrical layout, and swapping out real candles for those mom candles. You know the ones? They're battery operated and turn on and off with a remote. And even have a goofy flicker mode that I always use. Those. I spent a whole day (on the couch) trying to convince myself to go the real candle route. I just couldn't get the dripping wax, falling candle, fire out of my head. Minneapolis Mom just wanted to add a little light to winter, the newspaper article would start out. Fire-proof mom candles for the win.
Here's what you need to make an Indoor Winter Wire Wreath:
Instructions
1. Spray paint wire hoops black and allow to completely dry before assembly.
2. Add a baby blue stem first, off to one side, attaching to the hoop with floral tape and trimming as needed with the garden shears. Wrap stem slightly up the side of the hoop to help bring your eye up. Add another twig off to the same side, varying the length and placement.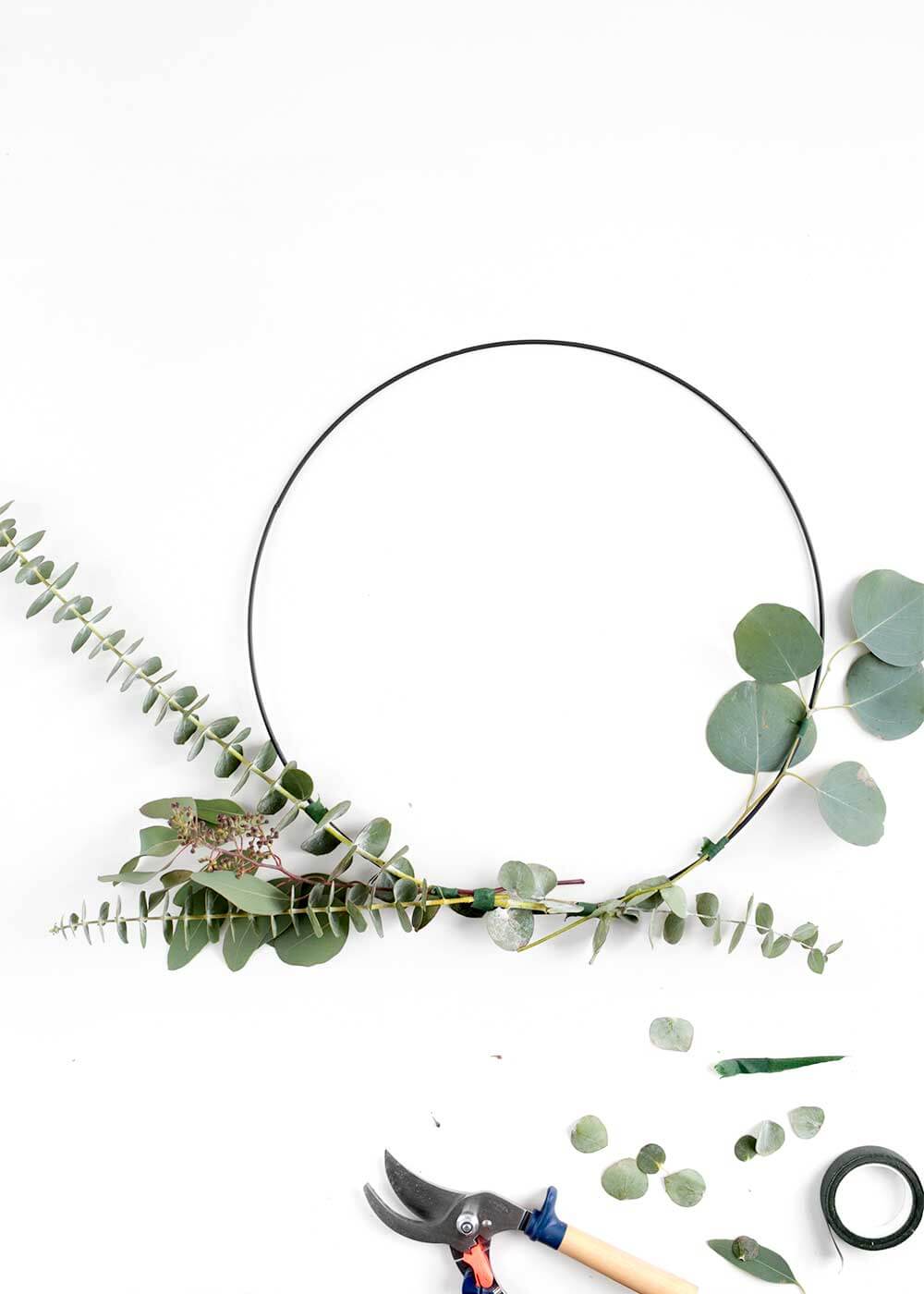 3. Next, add in a seeded stem and a silver dollar stem to add a bit of asymmetry and change of texture. Floral tape is forgiving. Play and reassemble as needed.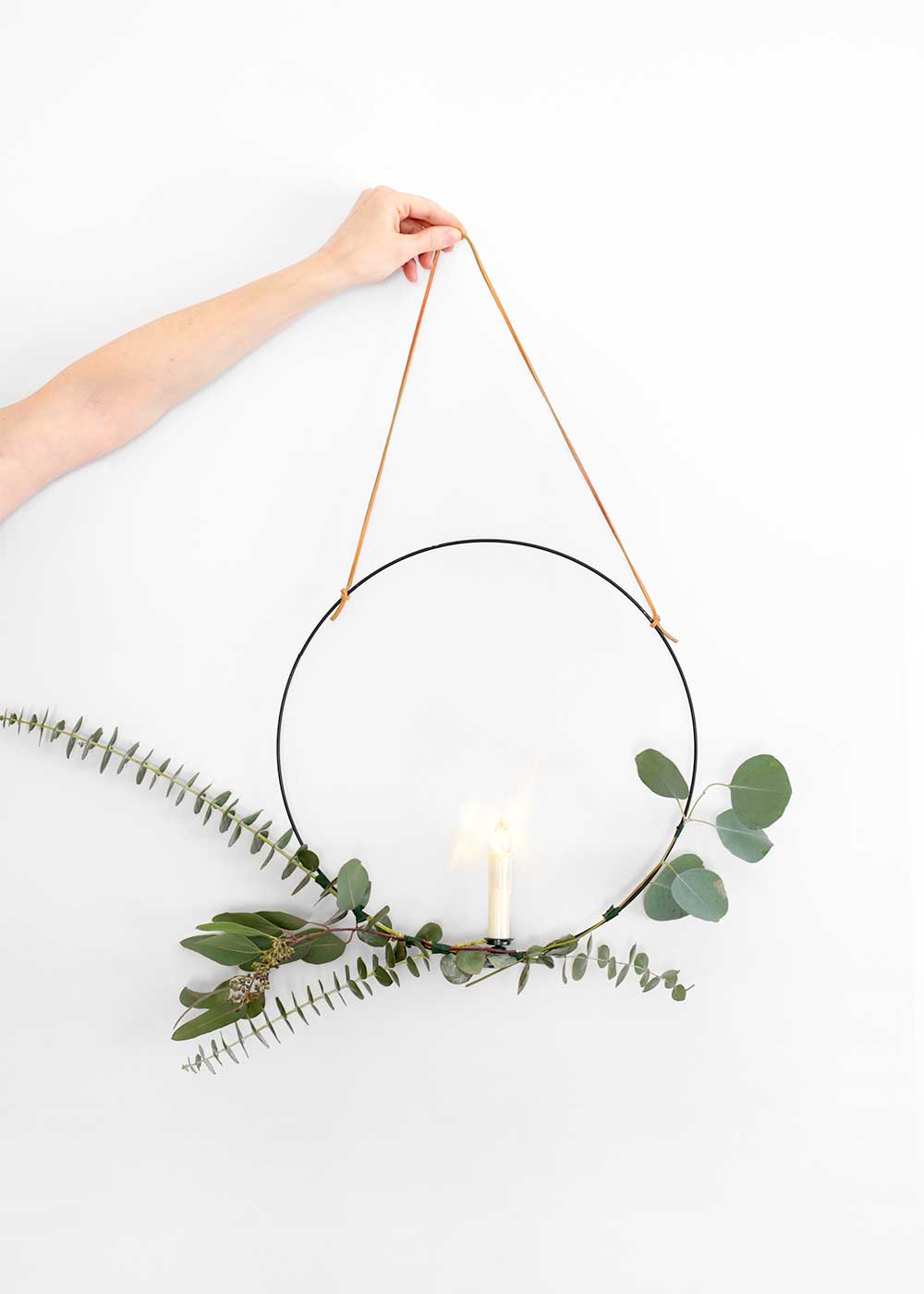 4. Add leather lace, cutting to the desired hanging length (20″ at minimum for a 14″ hoop). Tie tightly to the hoop in a way that the end of the lace points to the outside of either side of the hoop to help prevent sliding.
5. Clip-on the fire-proof candle to the middle of the hoop.
6. Hang either on a wall or window. Light as needed for the gloomy, dark days and evenings of winter. Note: The eucalyptus dries beautifully. No additional maintenance required.
Here's to adding light to the dark days.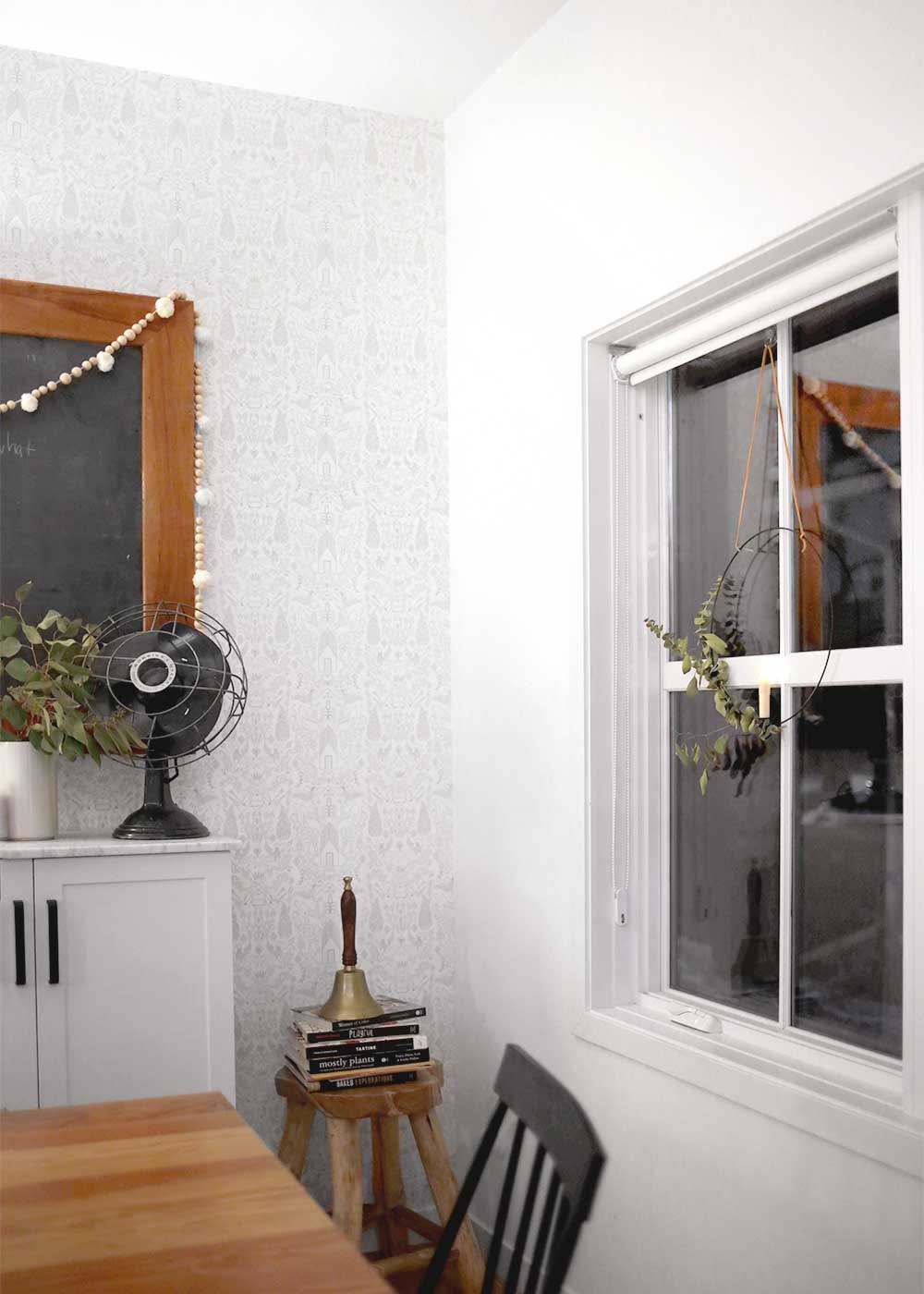 Indoor Winter Wire Wreath as seen at the Nordic Winter Party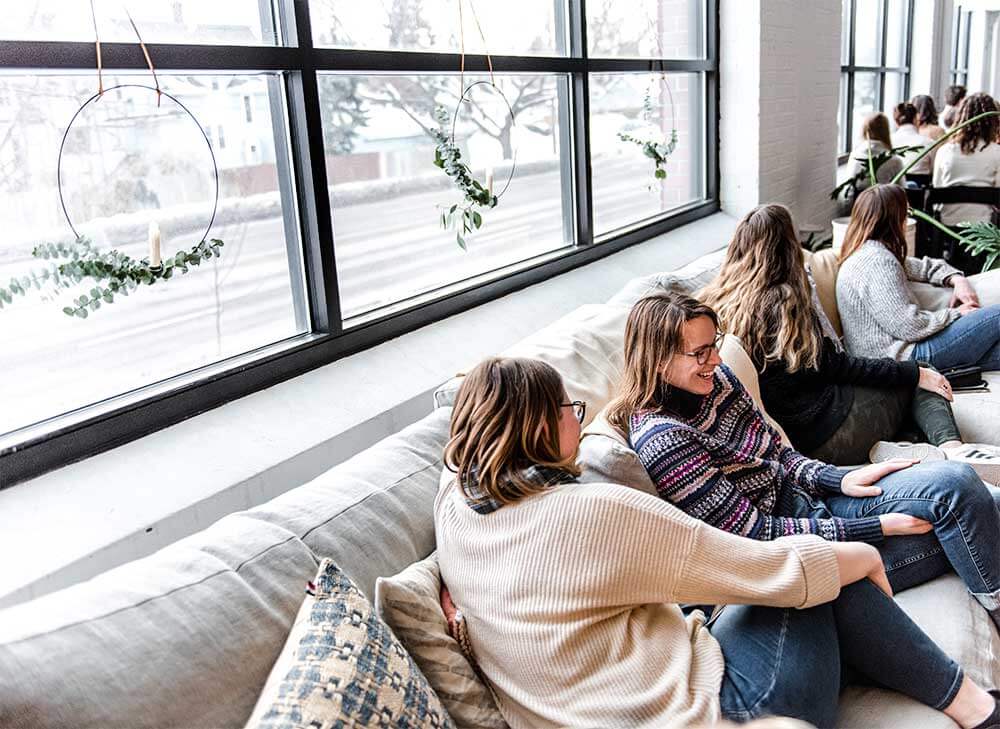 If you like this Indoor Winter Wire Wreath, you might also like:
This blog is made possible by your support (thank you), select brand partnerships, advertisements, and affiliate links to items I love and use. READ MORE >