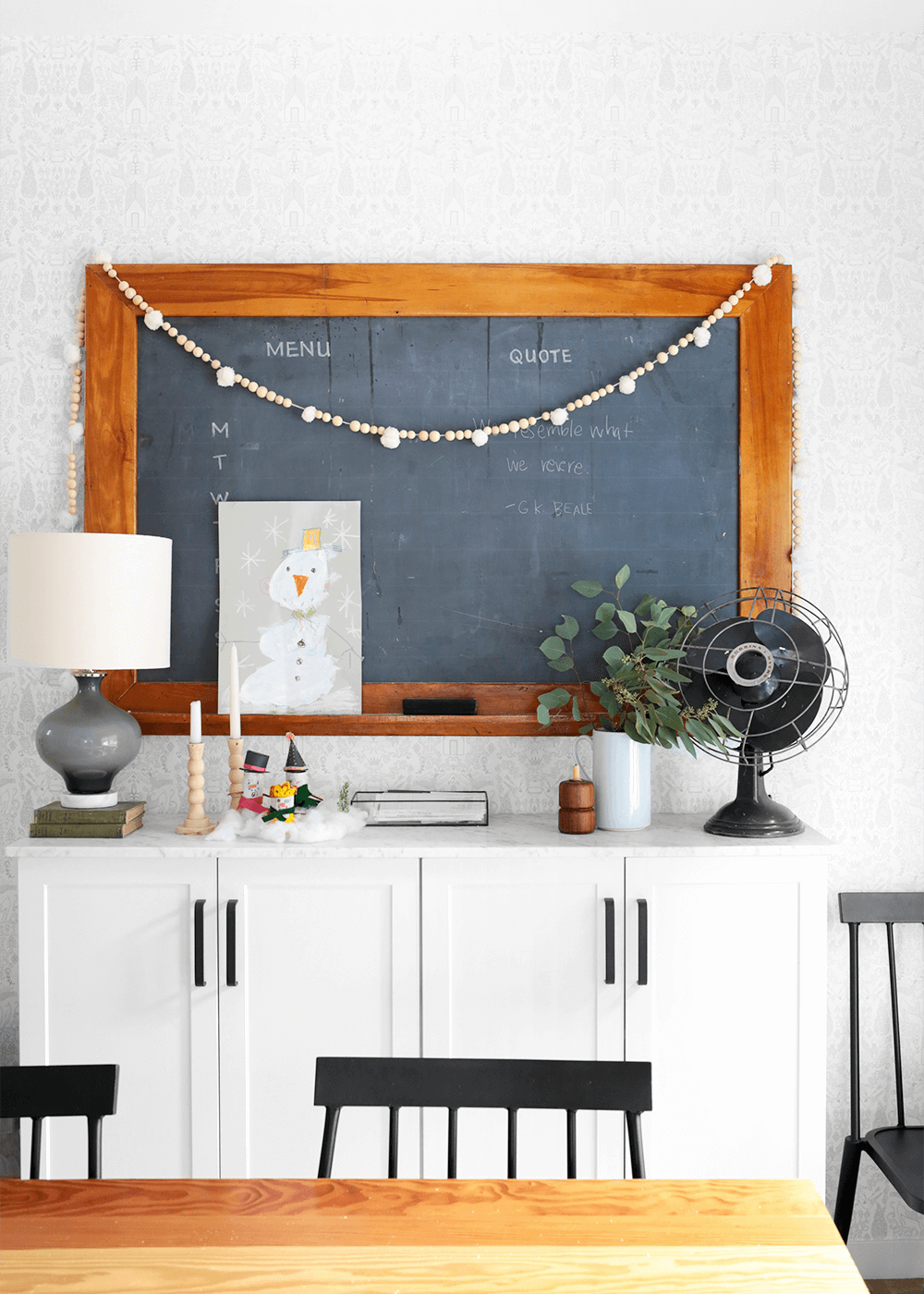 If you walk by our house on any given winter night, the house flickers with wood-scented candles curated by our inhouse candle man, Kev, with hanging battery-powered candles curated by our inhouse mom, me, with the gas fireplace, too. If you read any articles or posts on how to hygge in the winter, how to cozy, they'll tell you to light candles and drink something warm. Nighttime rituals. But what about the daytime? I've made it my job to add a little merry to our indoor winter decor this year with these wreaths and this Nordic Winter Garland. Maybe you need a little extra merry too?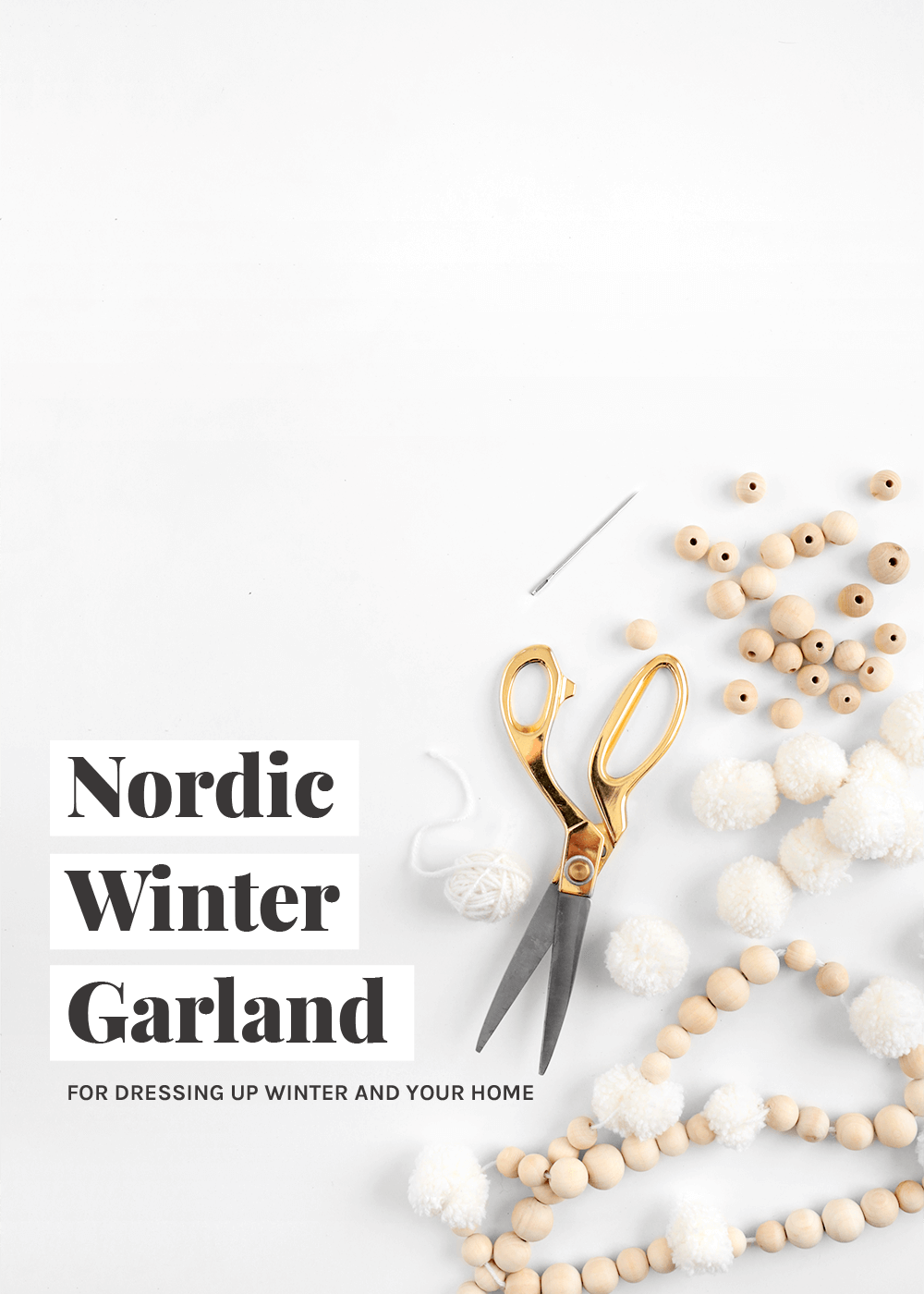 How to Make a Simple Nordic Winter Garland
What you'll need to make a 15-foot garland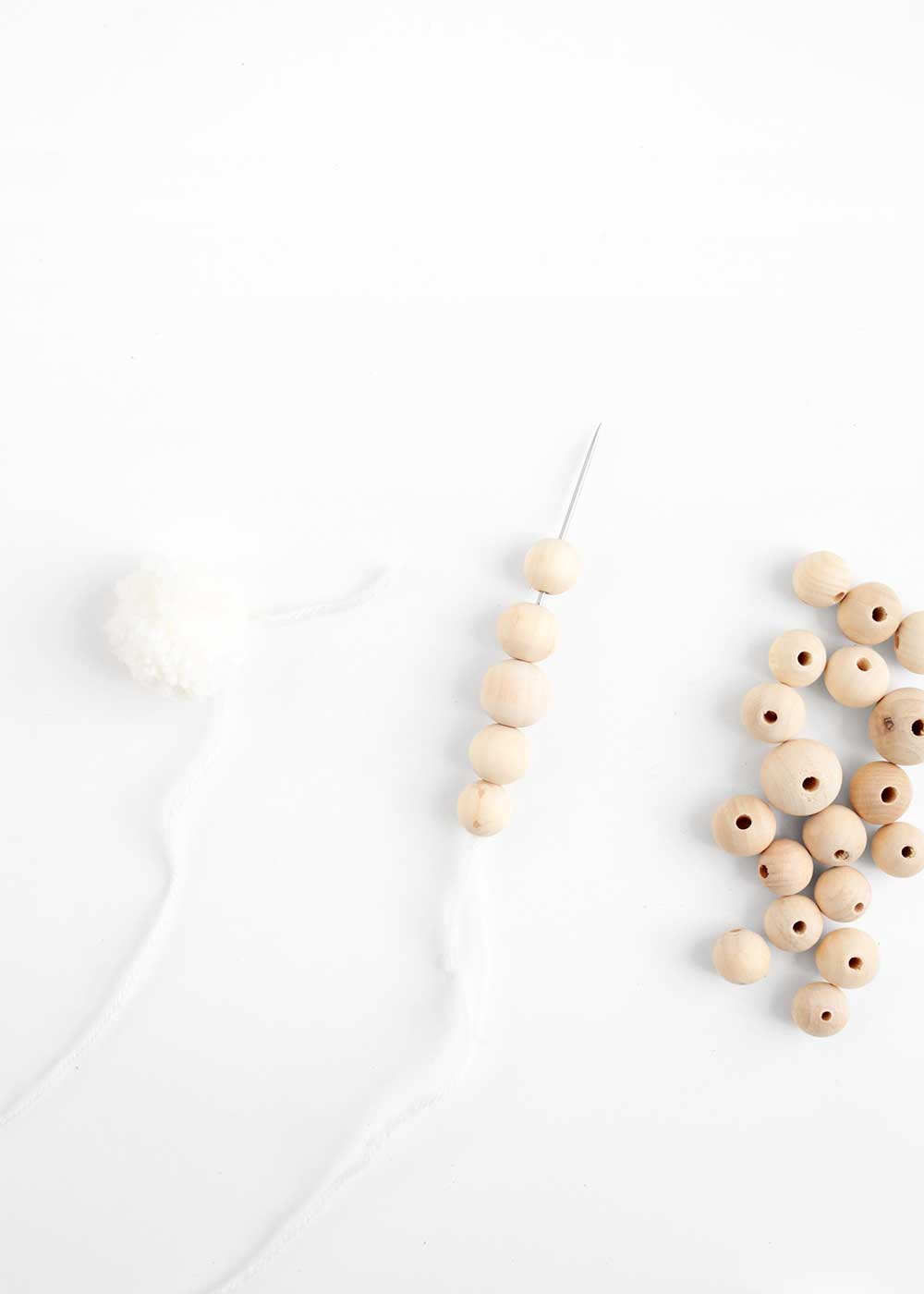 Step 1
Make 24 pom-poms using this method, 3 fingers thick, cut into about 1.75″ balls. This is something to make over several days. OR start with felted wool balls.
Step 2
Cut a 20-foot piece of yarn. You can also tie together several strands as you go. Tie a single loop around the pom pom on one end of the yarn. If using wool balls, with the needle threaded through the yarn, poke straight through the center of the ball. Then add 5 wooden beads on to the needle (small, medium, large, medium, small). Push beads towards the pom-pom.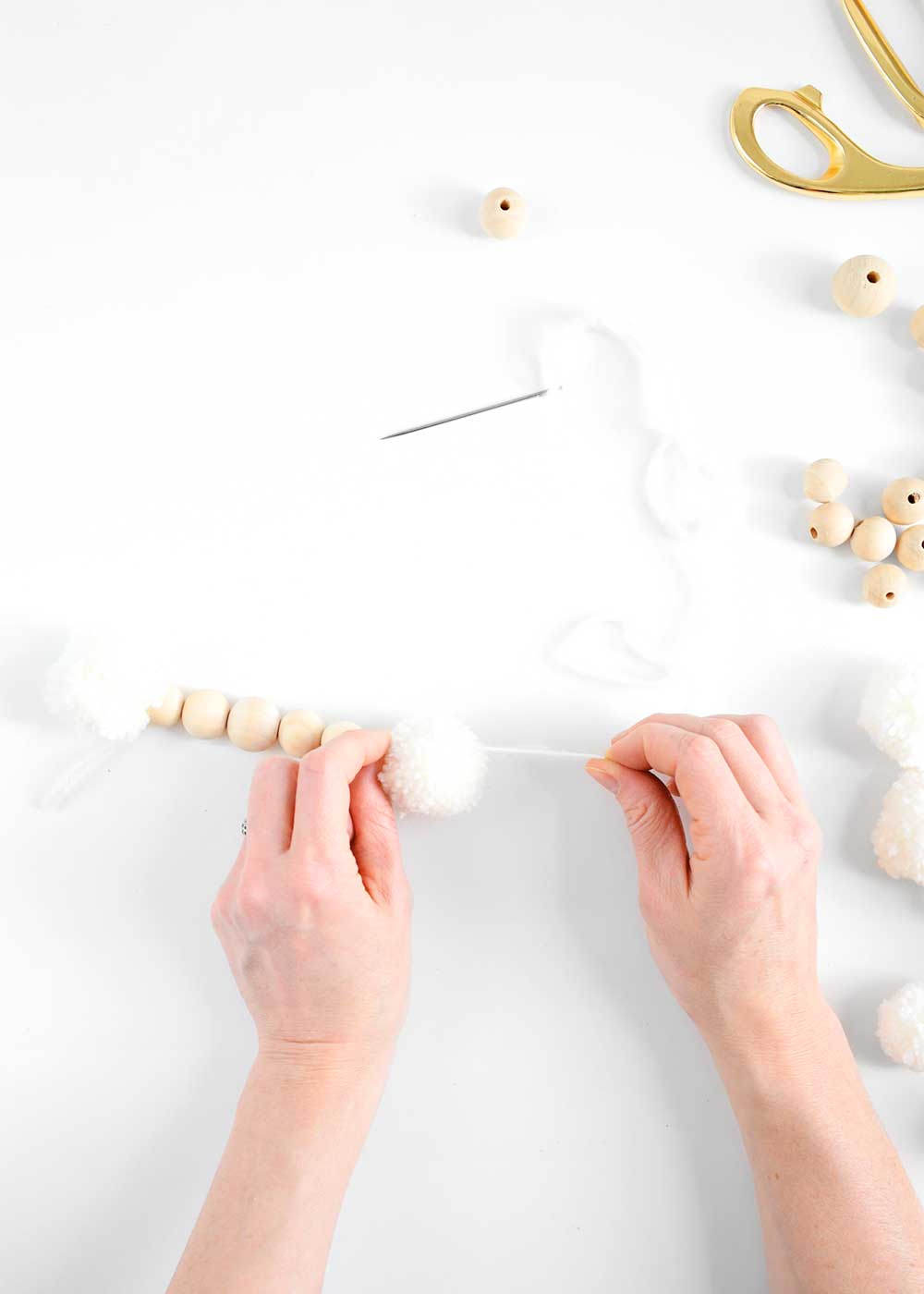 Step 3
Then tie another single loop around the pom-pom to secure it into place. There's no need to double knot here. (Or, if using a wool ball, thread the needle straight through the ball.) Add beads in the same pattern, and repeat until ending with a pom-pom or felt ball.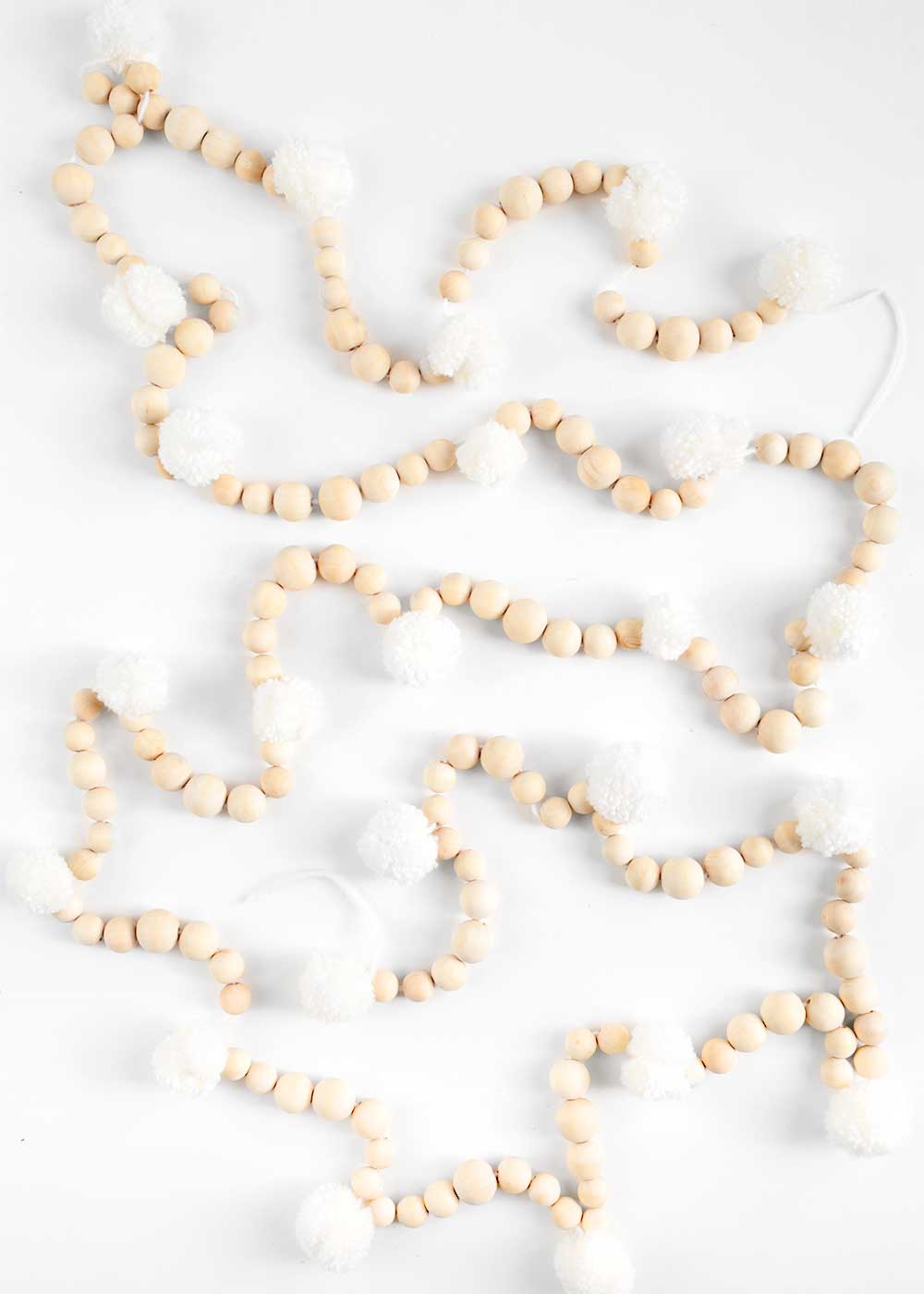 Step 4
Simply hang the Nordic Winter Garland by draping over a mirror, a chalkboard, or wherever you see fit.

If you like this Nordic Winter Garland, you might also like:
This blog is made possible by your support (thank you), select brand partnerships, advertisements, and affiliate links to items I love and use. READ MORE >