We've been itching to finish out the backyard since we moved in two years ago. During our first summer in #thefauxhouse, we were committed to finishing the inside of the house, leaving no resources for the outside. The next summer, we hired someone to create a backyard plan that we would then execute. We realized two things—we needed to cut down and trim a couple trees. (I begged our builder to keep as many as possible during the build.) We also realized that the backyard we wanted was well above our expertise level, which is extremely low. So, we focused on the tree situation and waited. Here were are now. It's our third summer in the house, and the backyard is happening (and nearly done)! If you follow my Instagram stories, this is old news.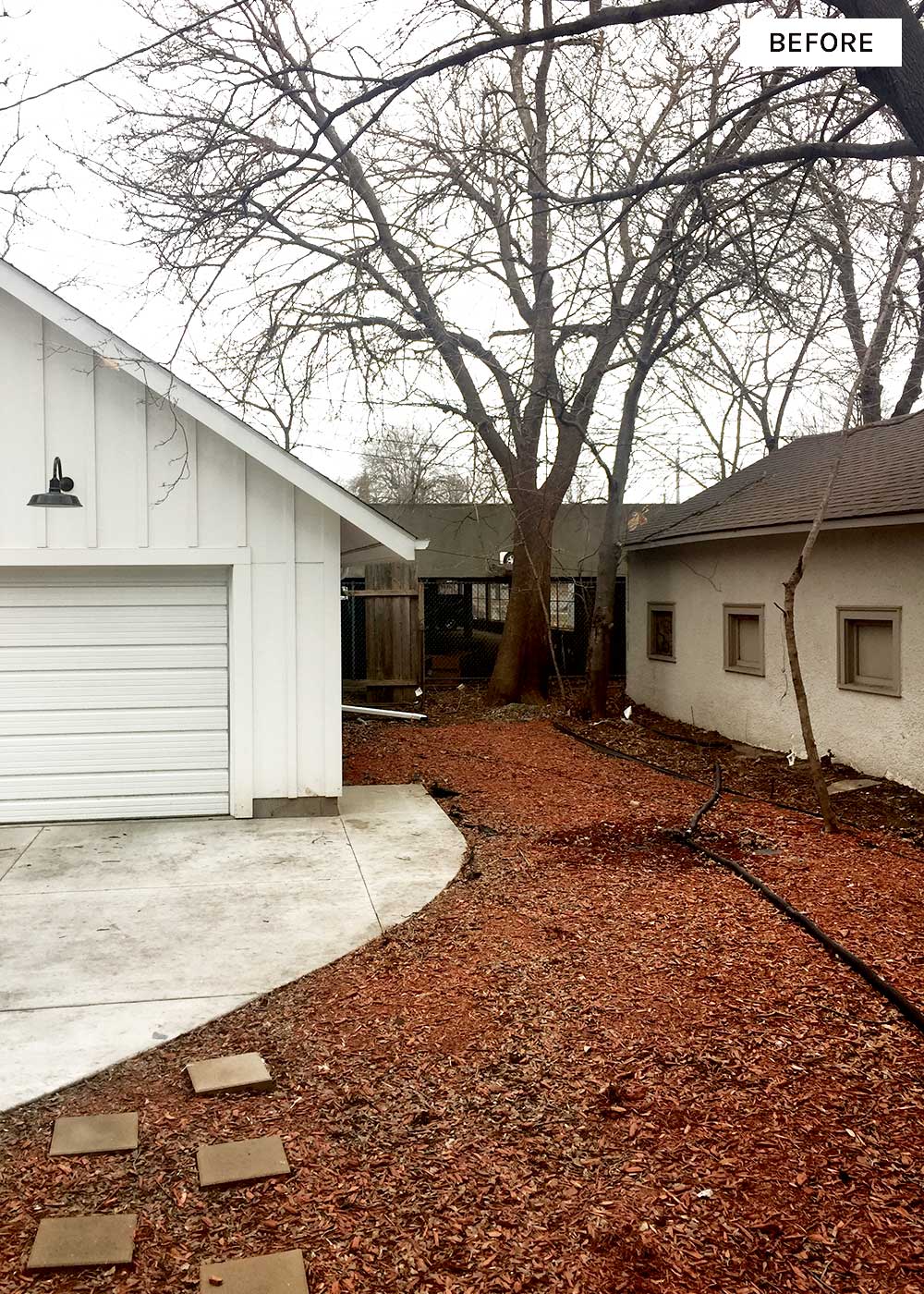 Look at that gnarly before. We live in the city on a long narrow lot. Our backyard is unique in that it's surrounded by three garages—ours, the 3-flat apartment next door, and a parking garage for the large apartment building behind us. We got clearance from the landlord of the apartment next door to build right up to his garage, which was incredibly generous. (Side note: Many decades ago, their garage was built too close to the property line, so had we put up a fence on the property line, it would have sat right on top of their garage, making it impossible to access the exterior if needed.) In a lot of ways, this space is like a Brooklyn backyard—urban, narrow, and, if you ask me, just right.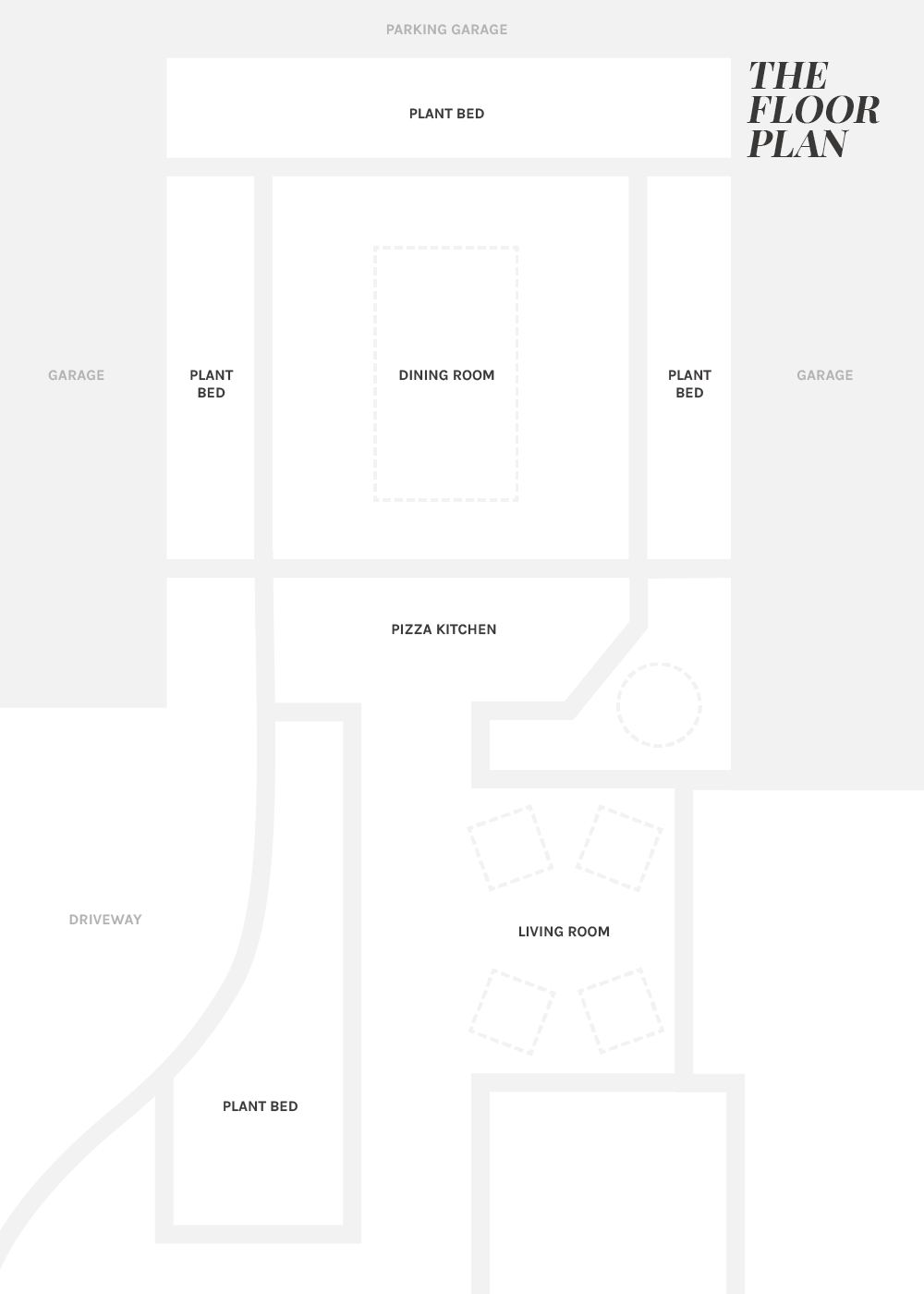 Did you watch Trading Spaces back in the day? Genevieve Gorder was my favorite designer. I always appreciated how intentional her designs were. She'd take inspiration from the homeowners wardrobe, like a necklace, or other elements around the house, to build a beautiful yet functional space. Our necklace (inspiration), came from an outdoor pizza oven (!!), the modern lines of our house, and the wild growth that takes over Minnesota dirt after a winter thaw. Minnesota Modern Backyard.
We knew we wanted three living spaces—a dining room, a kitchen for the pizza oven, and a living room for coffee drinking and bonfires. But since we had zero experience with hardscaping or landscaping (well, I practiced on the front yard and killed half), we had to hire help. We scoured the internet and got a bunch of quotes, but no one really jived with our aesthetic. Out of desperation, Kev took to Instagram and found Wilde North. Matt's bio was outfitted with "landscape artist." An artist was exactly who we were looking for.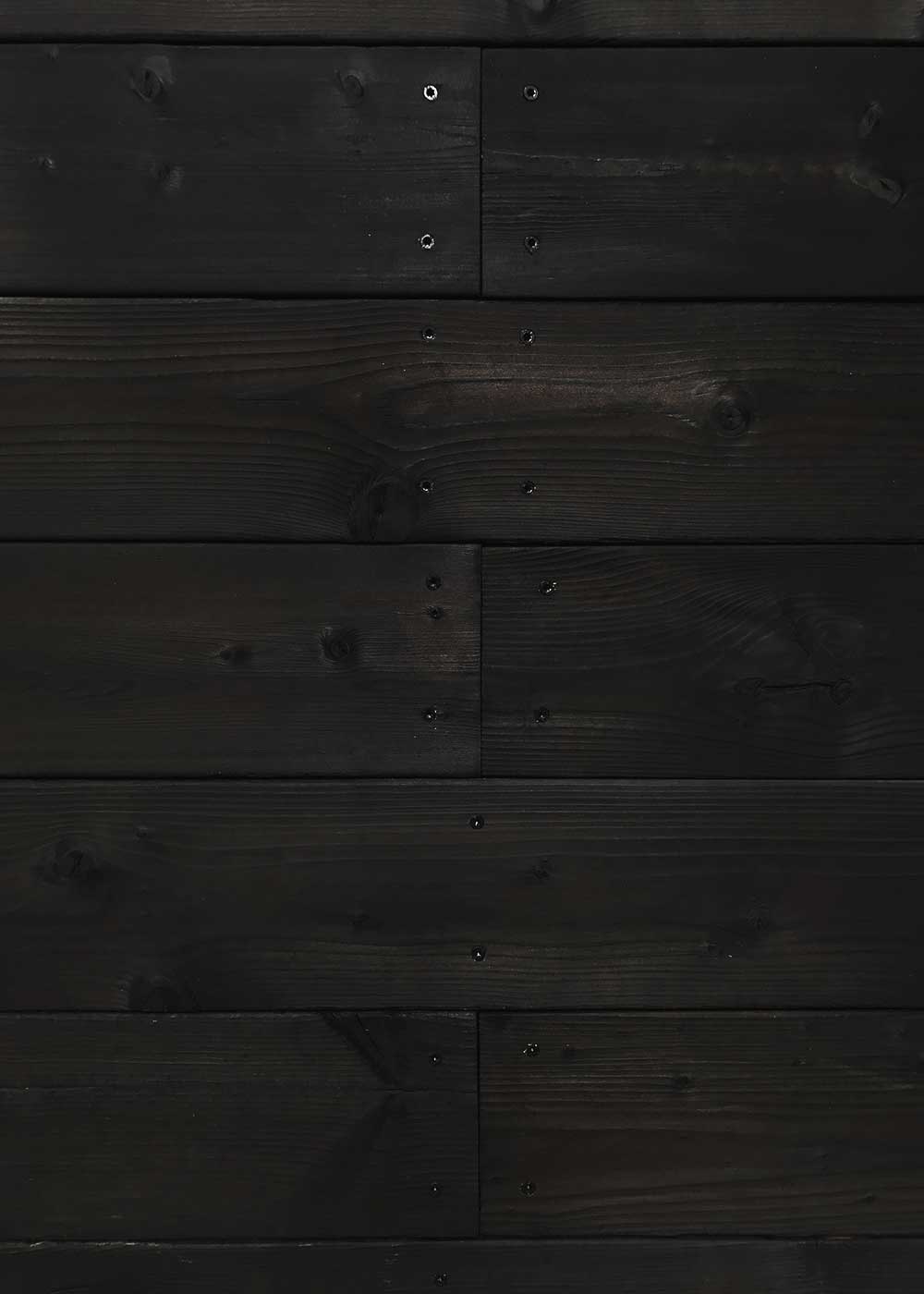 Matt, a Minnesota native, took all our ideas and needs and created a Minnesota-friendly backyard, taking into account the winter freeze and the wild summer growth. He took inspiration from a pin I sent of a black fence. Little did I know, the fence had not been stained black. It had been charred, which is an ancient Japanese technique of preserving wood called Shou Sugi Ban (Show Shugee Bon). You can buy Shou Sugi wood but it's super expensive, so Matt did it himself. When charred, the wood turns a deep matte black. It's so stunning I had to document it.
I can't wait to show you the finished backyard! The big reveal with all the juicy backyard details is coming soon. Off to pick a stain for the deck, learn how to make pizza in an outdoor oven, and plant an herb garden in my planters. If you're in the Twin Cities area, you can get in touch with Wilde North on Instagram by sending him a DM.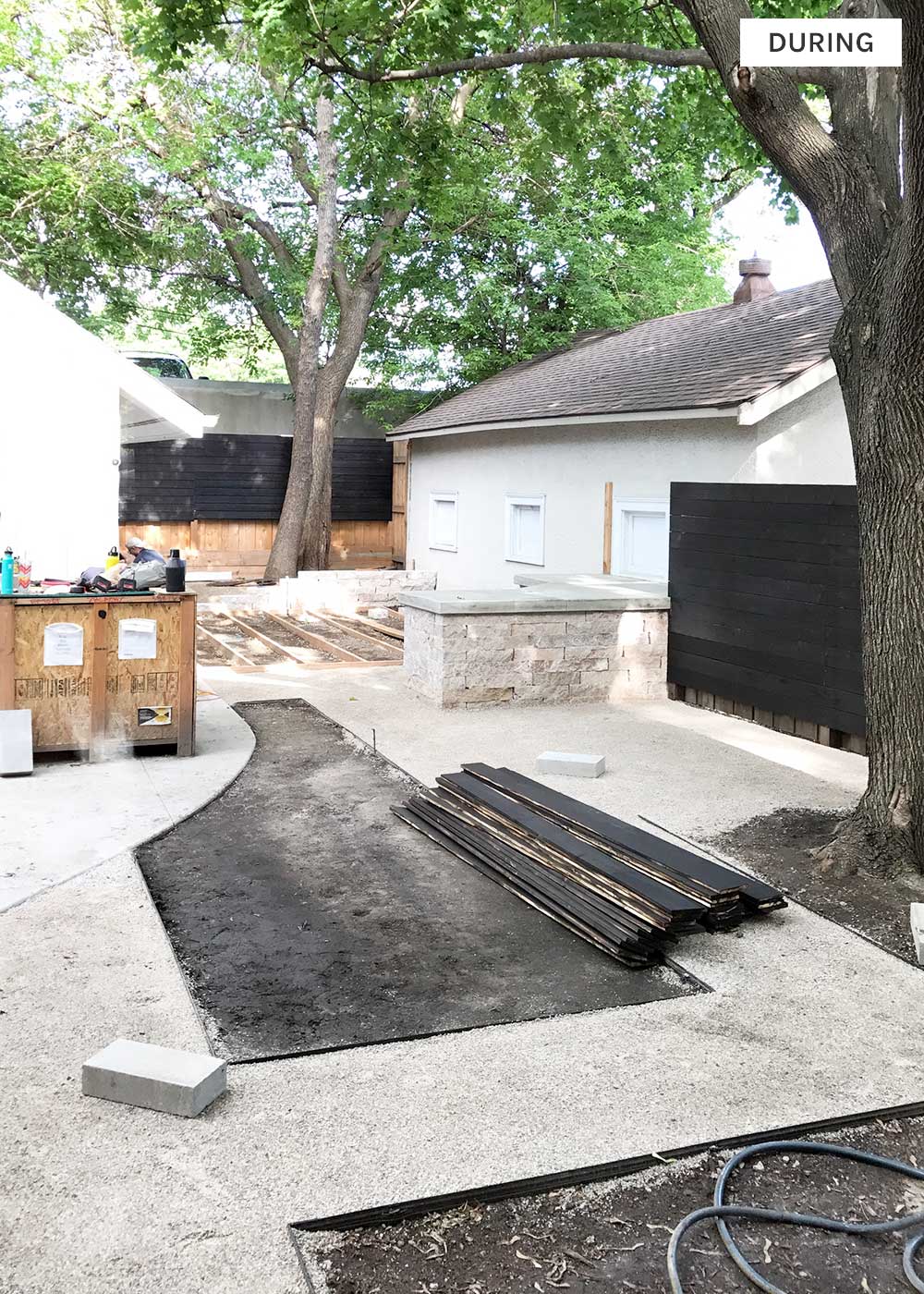 Sources
This blog is made possible by your support (thank you), select brand partnerships, advertisements, and affiliate links to items I love and use. READ MORE >