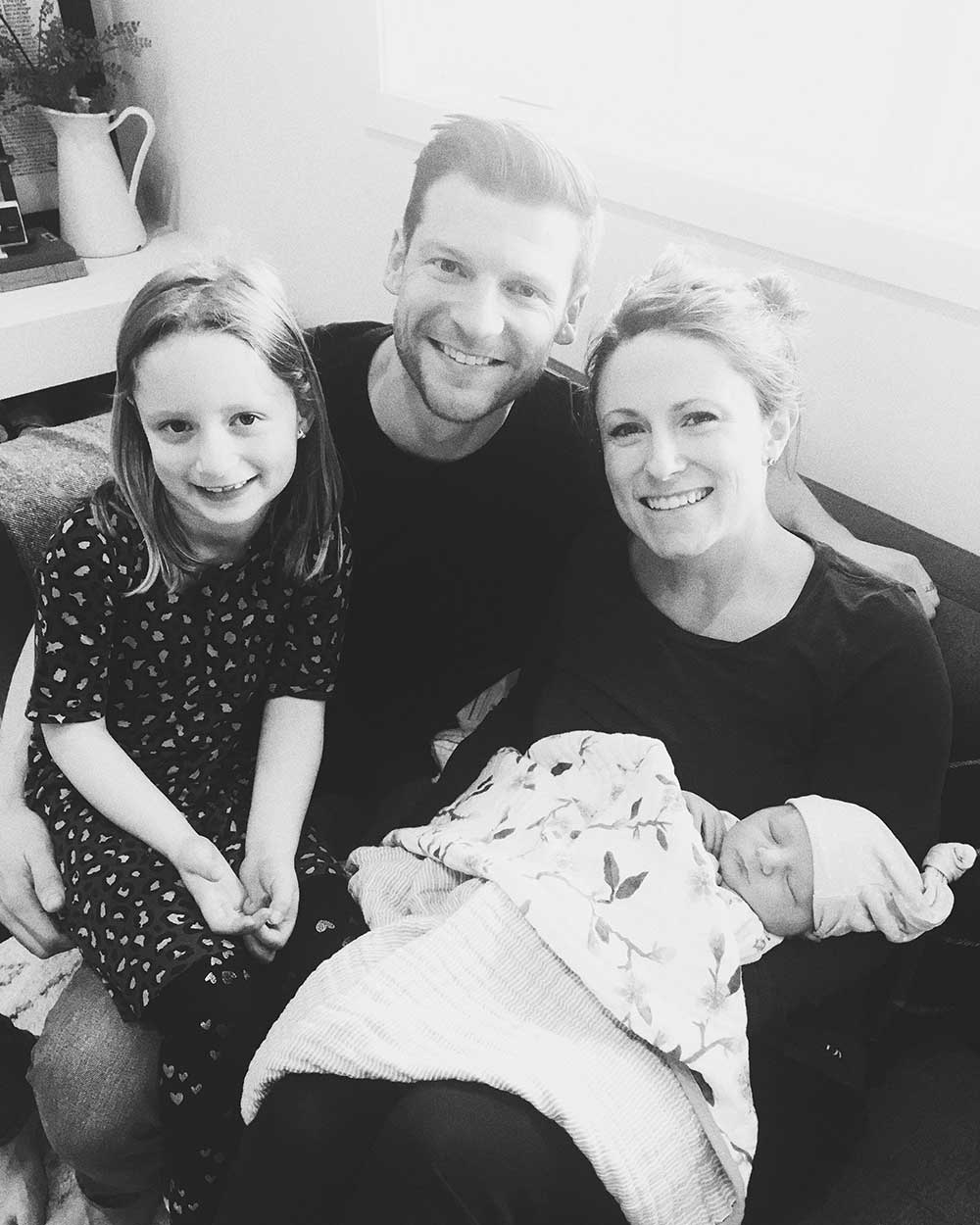 Hello. Hi! I didn't mean to completely disappear. Or disappear without saying I was disappearing. I planned on taking a maternity leave, some time off and away from the internet. I also planned on mentioning it. And then one week went by, and then another and another, until we had ourselves an 7 8 week old (I started this post a week ago if that tells you anything about the state of things). I guess it goes without saying—she's here! Linden June Coleman arrived on April 1st during a pandemic. After a couple days of consistent but false labor, very early on a Wednesday, we barely made it to the hospital in time to meet her. On the walk waddle from the triage room to the delivery room, mid-migraine, my water broke, and I went from 5 to 10 cm dilated. She was in our arms 10 minutes later, the longest, most painful 10 minutes later. Maybe she was in just as big of a rush to get home and quarantine as we were.
The last 8 weeks have been so sweet and so hard. Linnie loves her big sister, Hallie, saving all her coos and half-smiles just for her. I think she's starting to like her dad and mom, but it's too soon to tell. She's a great little sleeper at night, something new to us, and she's had a time learning to nurse, something new to us. As my friend Lindsay says, "There are no good days just good moments." That couldn't be more true. Most days I feel like the seven dwarfs all at once—Grumpy, Sleepy, and Grateful. Wait, there is no Grateful. I guess that makes me Dopey. We're also playing the role of Doc and charting her growth since doctor's appointments are limited right now due to the virus.
Linden is the name of a tree, the big tall one growing in my neighbor Patty's yard, and the name of a quaint neighborhood in Minneapolis. Kev picked it, and I loved it. As we questioned if we'd try to add another to our family or just stay the 3 of us, Kev kept coming back to the visual of a tree. Planting and growing a tree is really hard work in the early years, with little to show for it. But in the later years, all that watering and pruning yields a big ole canopy of leaves. Maybe. Hopefully. Nothing is promised. But we took a gamble on maybe and hopefully and welcomed Linden into this world. We call her Linnie and Lin and Linden, too. I hope we get forever with each other. Under a big tall tree, like the one in Patty's yard.
This blog is made possible by your support (thank you), select brand partnerships, advertisements, and affiliate links to items I love and use. READ MORE >