If you know anything about me, you know that I like to do everything myself. If I can make it, then there's no need to buy the pre-made stuff. And the taste. Do I even need to go there? It's always better homemade especially when you are whipping up salad dressing.
Salad dressing is very easy to make. And I have something that makes it even easier—a dressing emulsifier! For Christmas, my mother in law bought me one, and it works like a charm. She bought it at William Sonoma, but I have seen them at Crate and Barrel and Sur la Table.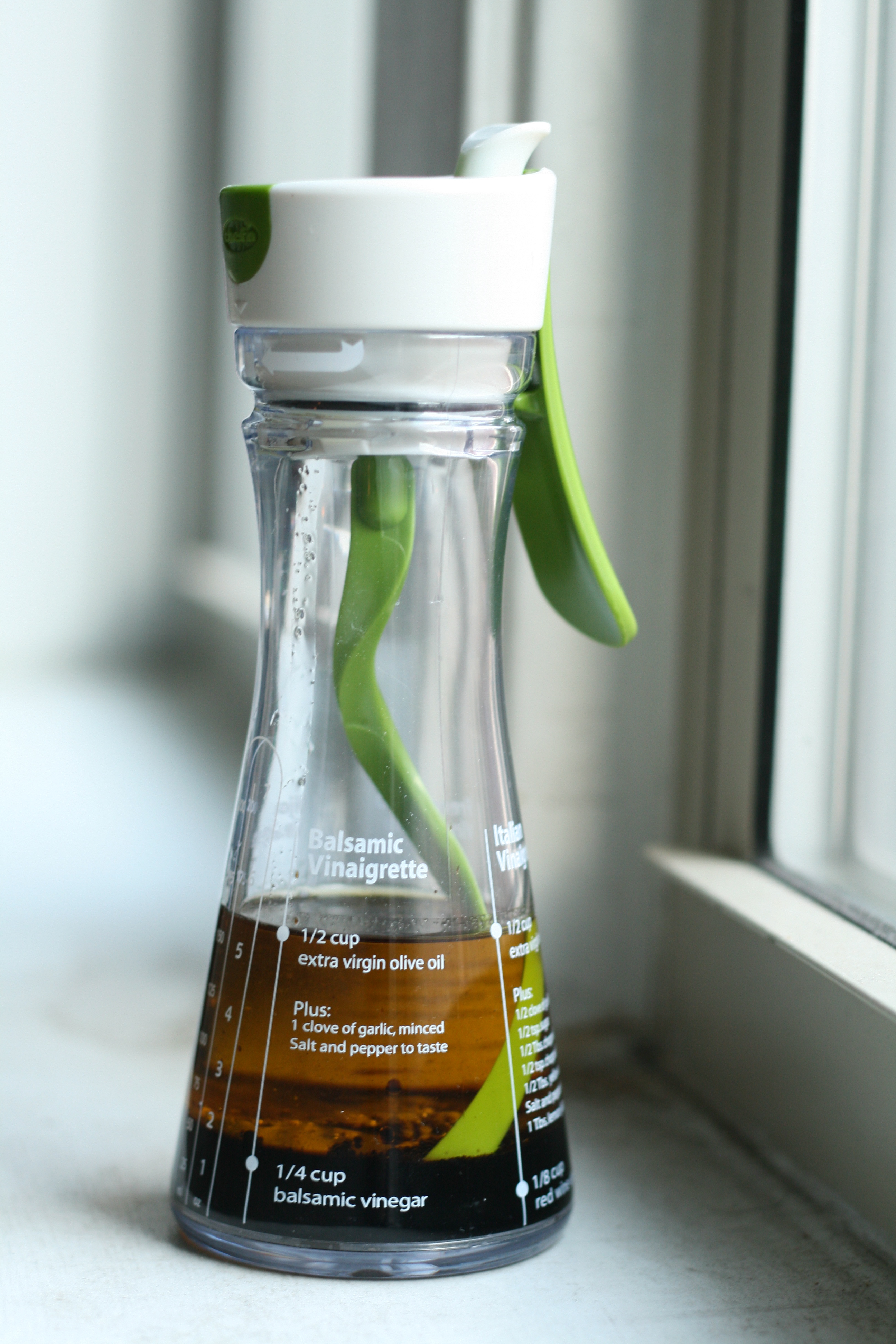 Before I tell you all the perks of this product, lets talk emulsion. The definition of emulsion is "a fine dispersion of minute droplets of one liquid in another in which it is not soluble or miscible." What in the heck does all that jibber jabber mean? Let's break it down in layman's terms. Picture this: oil and water. If you pour them into a glass bowl, they separate. However, if you whisk them vigorously for a length of time, they come together. This my friends is the process of emulsion, and this is how you make dressing.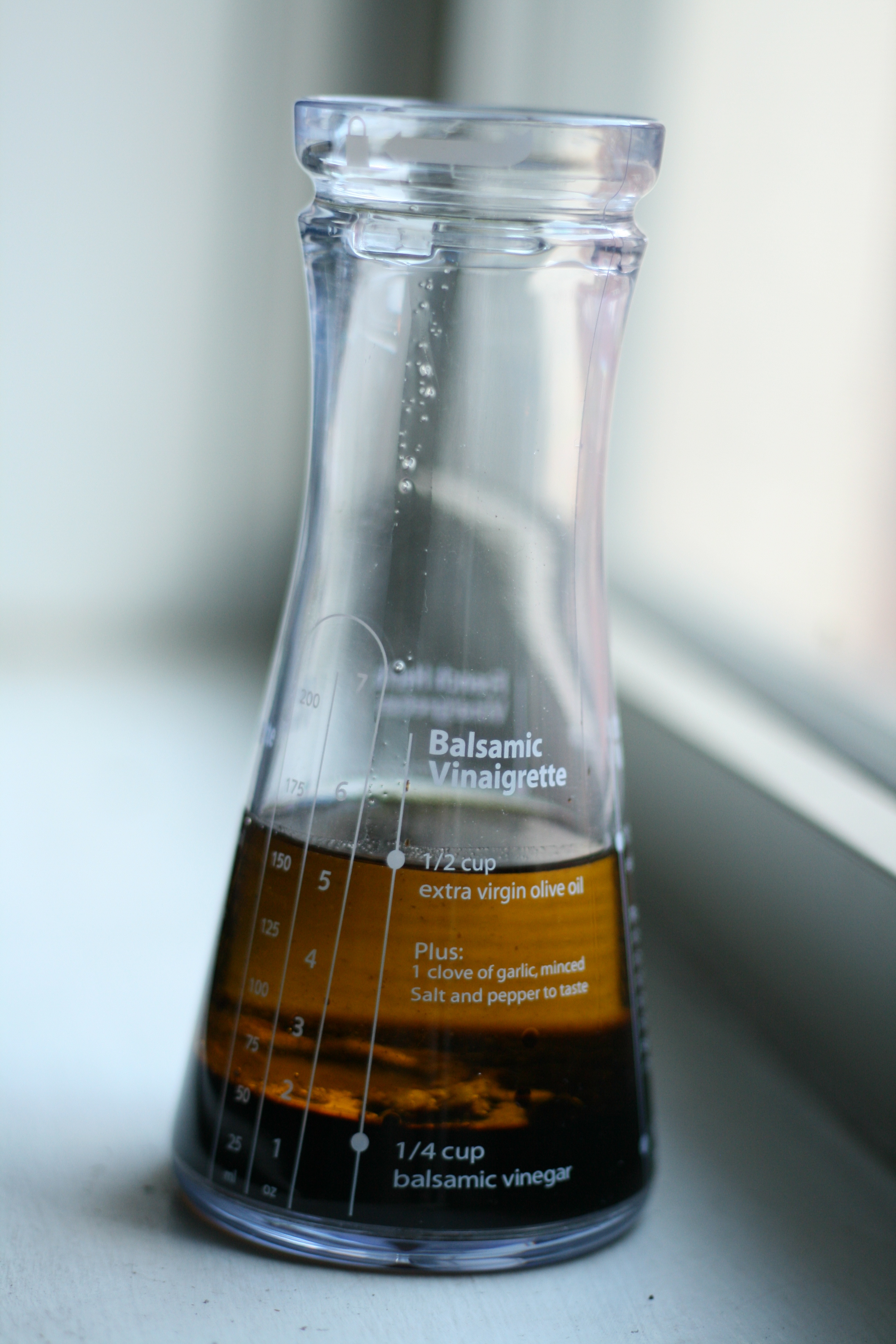 Now for the perks. This dressing emulsifier emulsifies! Imagine that. According to the product description it has a corkscrew like stir stick which is in charge of emulsifying. This takes out the vigorous whisking you would normally have to do. Even better, this allows you to re-emulsify the dressing after it has been sitting in your fridge for a couple days. It's also got a great little pouring spout with a cute lid. It's made of a clear plastic allowing you to see inside the container. And, best of all, it has recipes right on the container with markers showing you how much of each ingredient you need. Are you still reading this, or are you at the store waiting in line to pay? In this case, I hope it's the later. This is a kitchen must have.
In case you want to make this and you don't yet have this gadget, here's the recipe with a couple additions I make to the recipe on the bottle.
Balsamic Vinaigrette
1/2 c. olive oil
1/4 c. balsalmic vinegar
1 clove of garlic, minced
squirt of honey, if desired.
dash of oregano
Salt and pepper to taste
1. In a bowl, add balsamic vinegar, minced garlic, honey, salt, and pepper.
2. Pour olive oil into the mixture slowly while whisking continuously. Whisk until the oil and mixture are combined.
3. Serve immediately. If making ahead, whisk again before serving.
Will keep in fridge for about a month.
This blog is made possible by your support (thank you), select brand partnerships, advertisements, and affiliate links to items I love and use. READ MORE >