Did you lose sleep wondering how I served these homemade pasta noodles? Hopefully not.
Originally, I thought I would coat these cute little guys in a pink vodka sauce. Then I remembered New Years was only days ago. Something lighter was in order. Drum roll please—so I decided to go with Pesto. Spinach Pesto that is.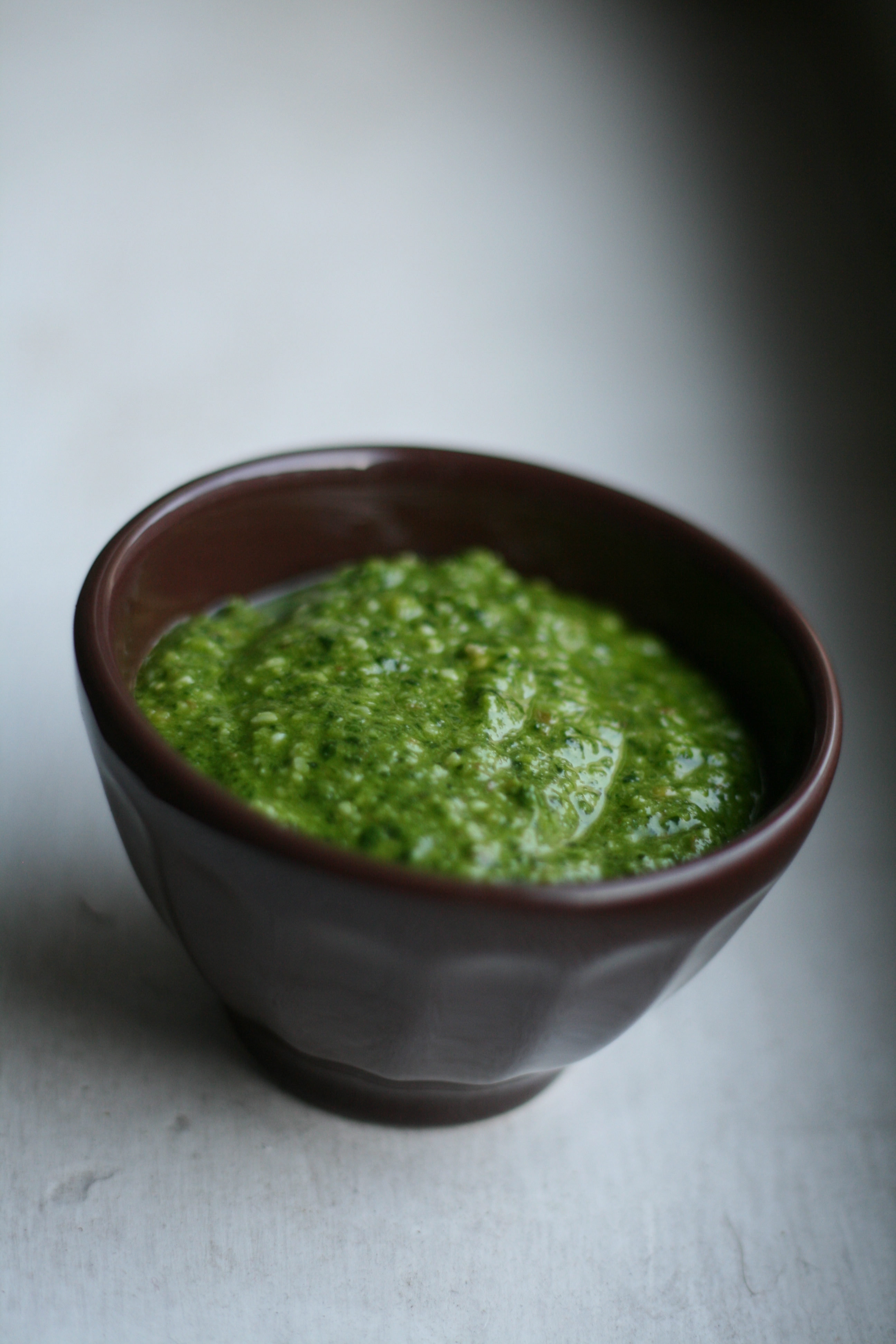 This recipe comes from one of my favorite cookbooks—Everyday Food. It's quick. Easy. Healthy. What more could you ask for?
Spinach Pesto
Everyday Food
1/2 c. walnuts
1/2 c. parmesan cheese
4 c. lightly packed fresh spinach leaves
1 garlic clove
1/2 c. extra-virgin olive oil
Coarse salt and ground pepper
1. Preheat oven to 350°. Spread nuts evenly on a rimmed baking sheet; toast in oven until golden and fragrant, 8 to 10 minutes. Let cool completely.
2. In a food processor, combine nuts, spinach, parmesan, and garlic; season generously with salt and pepper. Process until nuts are finely chopped. With machine running, pour oil in a steady stream through the feed tube; process until smooth.
3. In a saucepan, add pesto to your cooked homemade noodles. (I also sauteed a couple chopped tomatoes and an onion for extra veggies prior to adding the noodles with pesto to the saucepan.) Cook for 5 minutes and serve.
Pesto will keep for 1 week in the fridge.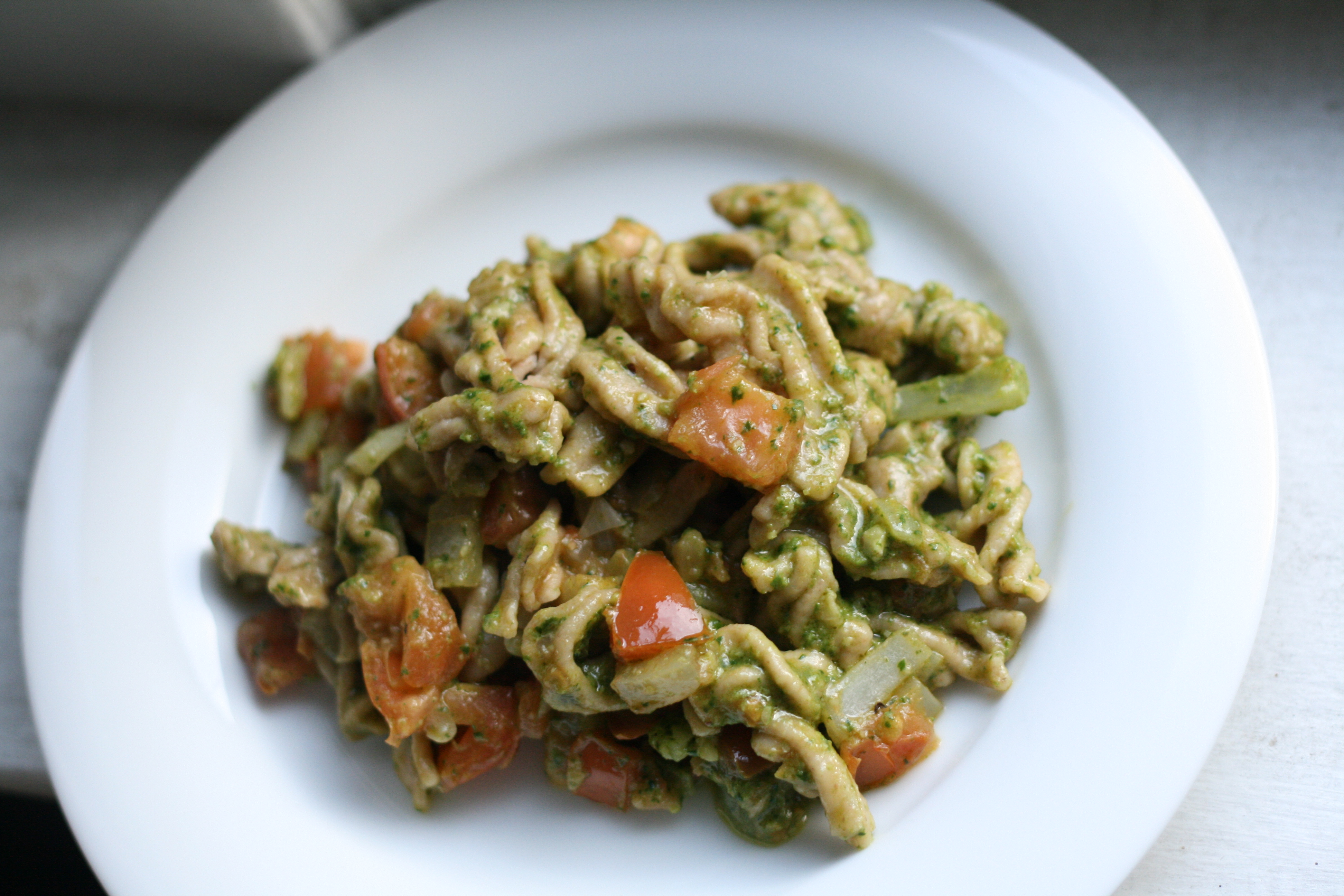 I have to be honest, I was nervous how this would turn out. First time making homemade noodles with my new machine. First time making spinach pesto. This could have spelled disaster. Thankfully, it was just the opposite. We ate every last noodle and then wished for more.
This blog is made possible by your support (thank you), select brand partnerships, advertisements, and affiliate links to items I love and use. READ MORE >