This weekend I ventured into the world of homemade pasta. And I'm never turning back. Grocery store, packaged pasta has nothing on fresh pasta. Sure, I'll still use the grocery store pasta for convenience during the week. But on the weekend, I'm pulling out the pasta maker.
You're gonna need one of these, assuming you have a KitchenAid: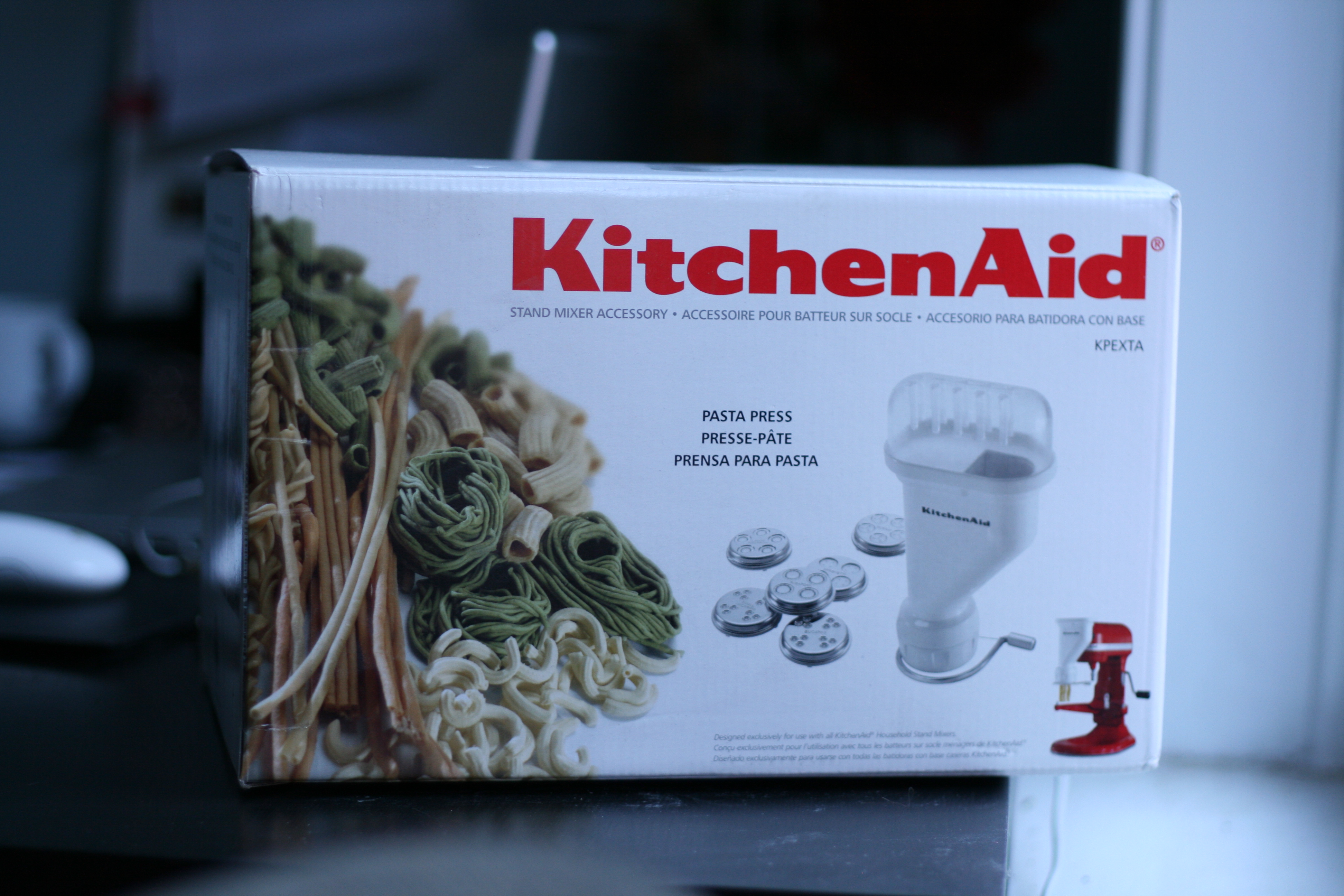 It's a pasta press! You can purchase one at William Sonoma. (The link also has a video about the product if you want a sneak preview.) I am ashamed to say, I got this last Christmas. That is, Christmas of '09. And I'm just now getting around to using it. Lame. I know. I have a couple excuses I could throw out, but honestly there's no good excuse not to use this beautiful piece of machinery. Homemade pasta is the bomb.com.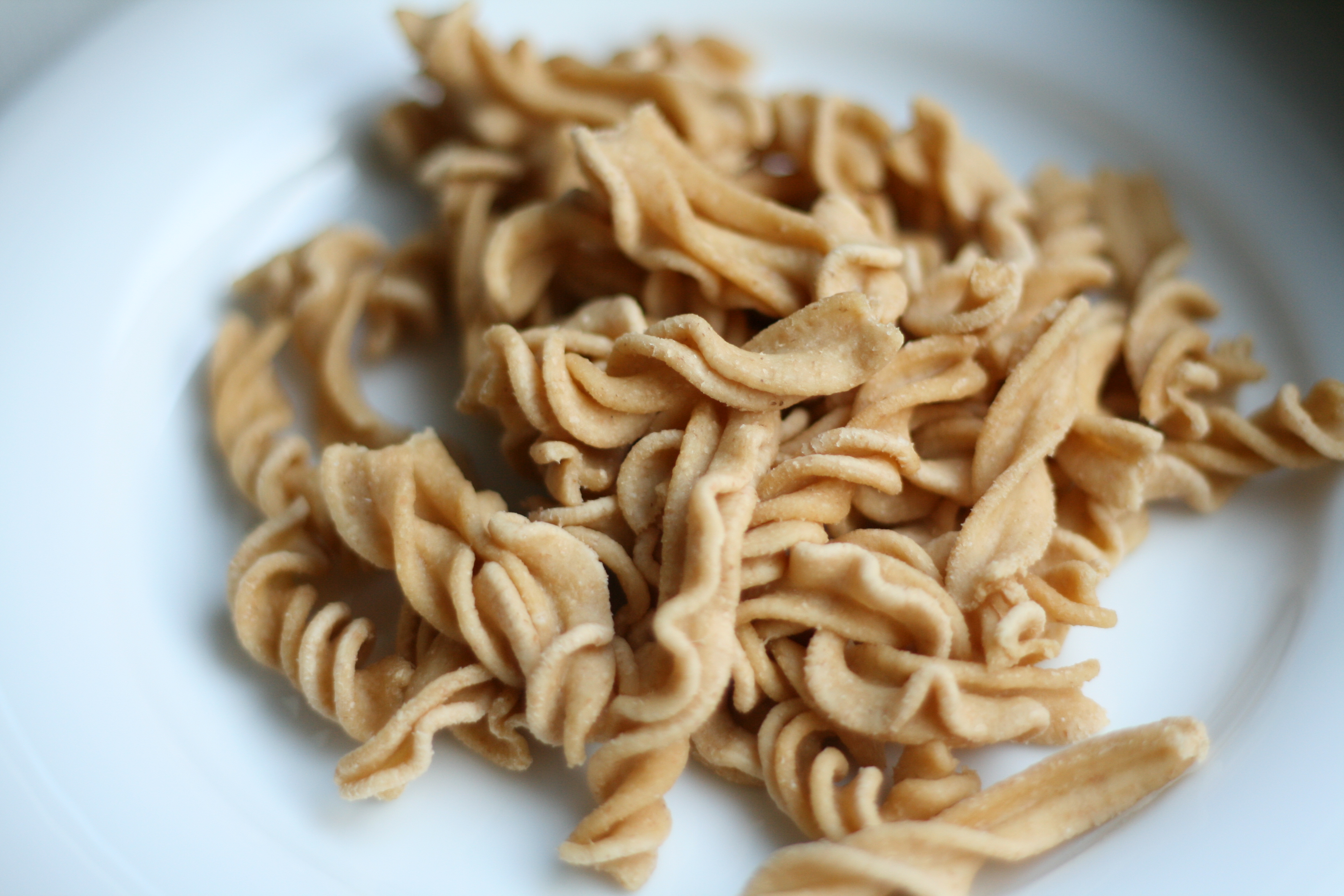 Light Wheat Pasta
recipe from KitchenAid
2 1/2 c. sifted whole wheat flour
1 c. sifted bread or unbleached flour
4 large eggs
6 tbsp. water
1/2 tsp. salt
1. Place all ingredients in mixer bowl. Attach flat beater and turn to Speed 2. Mix 30 seconds.
2. Exchange flat beater for dough hook. Turn to Speed 2 and knead for 2 minutes. Remove dough from bowl and hand knead for 1 to 2 minutes.
3. Get out your pasta press. Use manufacturers instructions and make pasta!
TIPS
• Dough too dry? Add a tablespoon of water at a time.
• Dough too moist? Add a tablespoon of flour at a time.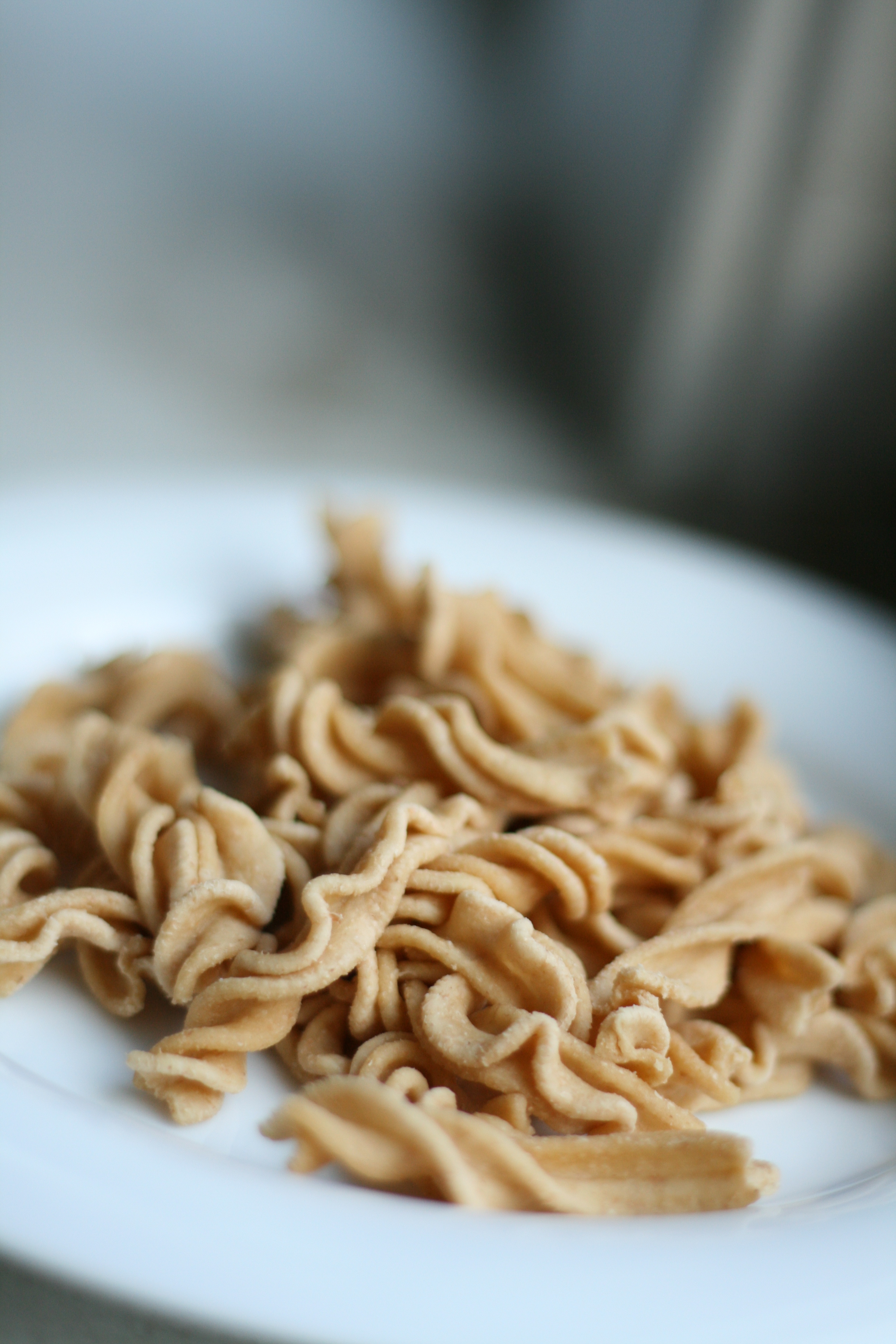 Stay tuned to hear how I served the pasta.
This blog is made possible by your support (thank you), select brand partnerships, advertisements, and affiliate links to items I love and use. READ MORE >