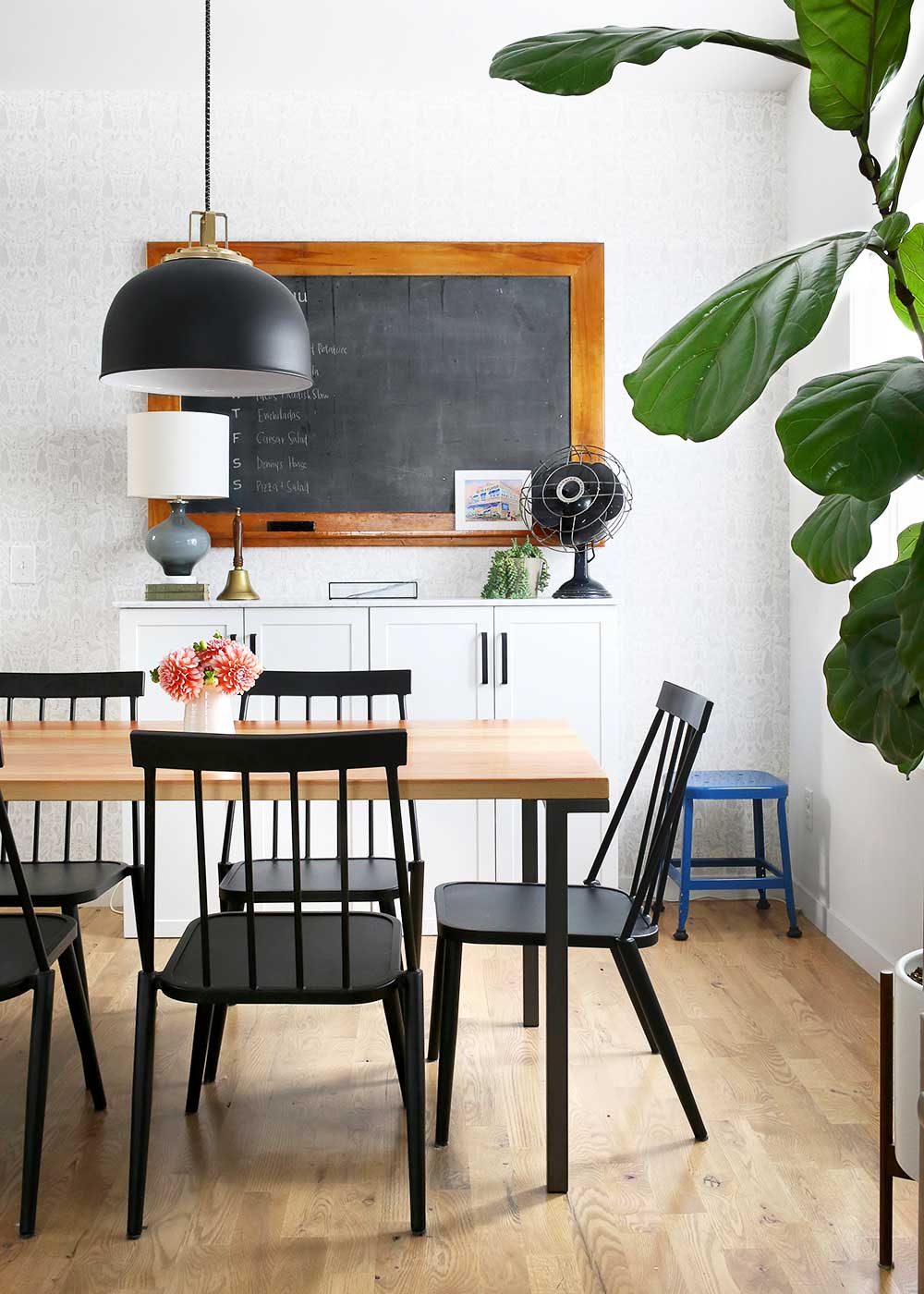 Something old. Something new. Something bargained. Something blue. That's my design philosophy in a nutshell, at least one of them. Though, depending on the room, sometimes blue looks a whole lot like green.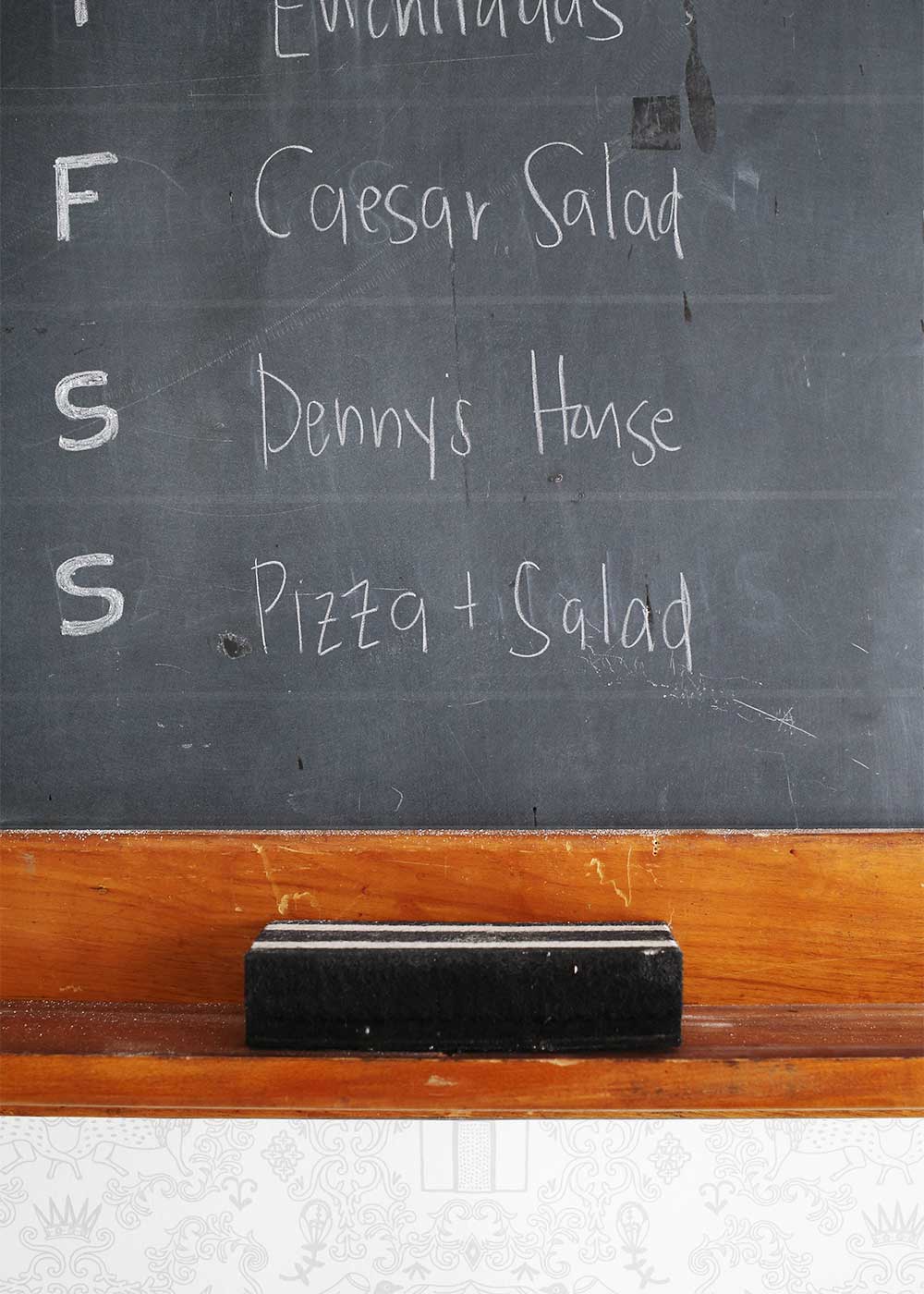 My other design philosophy—get to know a space well and then design the room around its personality and needs. The dining room is the space where we eat dinner and breakfast on the weekend. That's a given. It's also the place where we share our highs and lows from the day, where Hal paints and builds Playdoh sundaes, and where all the mail and clutter seems to gather. This room, too, is the centerpiece of the house. Figuratively and literally. You can see it from every room downstairs—the living room, the kitchen, and the office. We had to design around all of these things. (To see all post sources, scroll to the bottom.)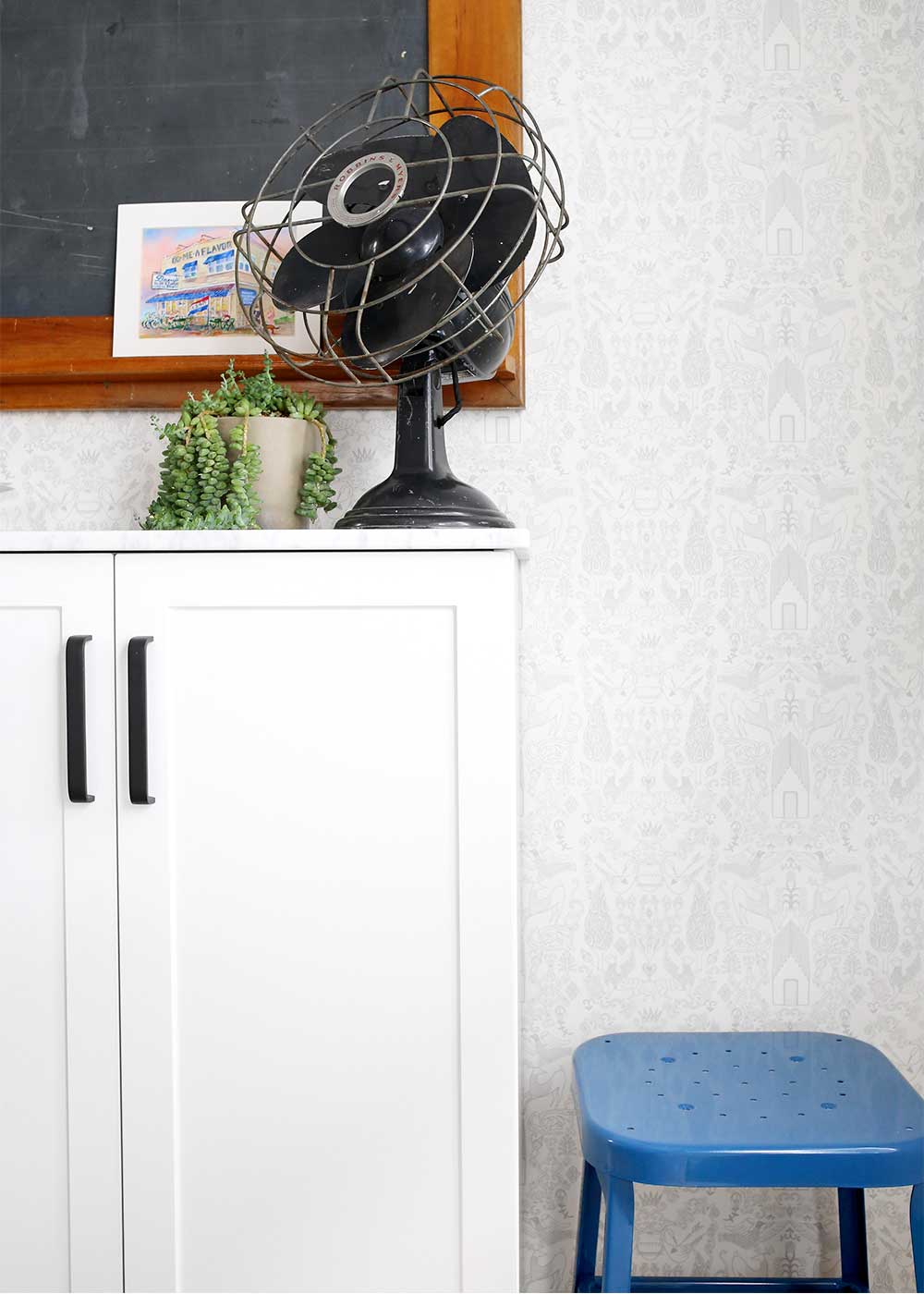 In the end, I wanted this space to feel bright, special, quirky, modern, and happy. Because when sitting down to dinner after a long day, I feel anything but. My hope was that if I fed the room dinner, maybe it would feed me back. After two years of finagling, it does just that.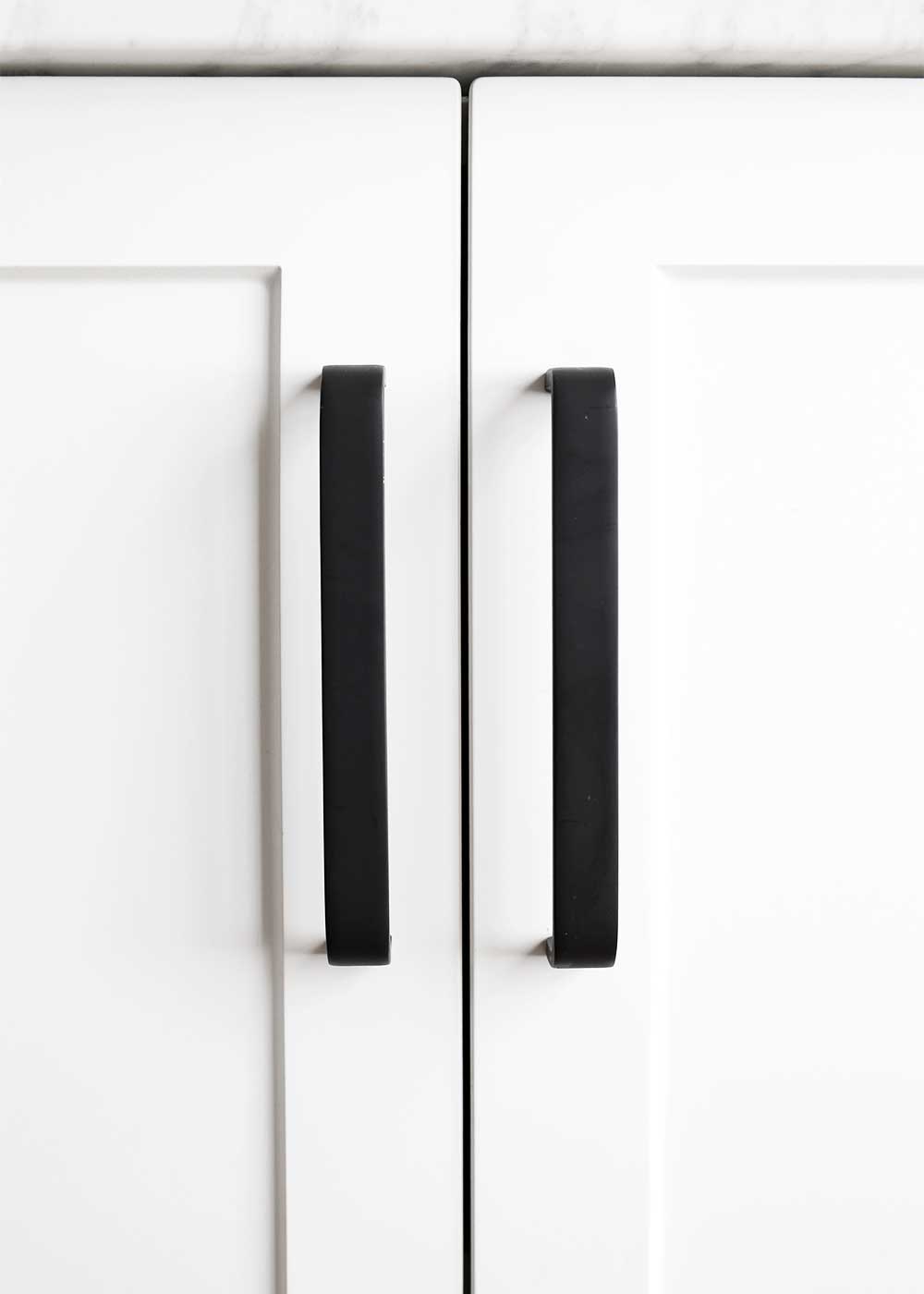 Designing spaces is a bit like getting to know yourself—you try on his jokes, her poise, and Jennifer Aniston's haircut until you find what fits. The only difference is the price tag. Mistakes and revisions are mighty expensive in home design. And, despite following my design philosophies, I made so many in this room over the last 2 years. Thank goodness for Craigslist, or we never would have been able to recoup all of our (my) expensive mistakes.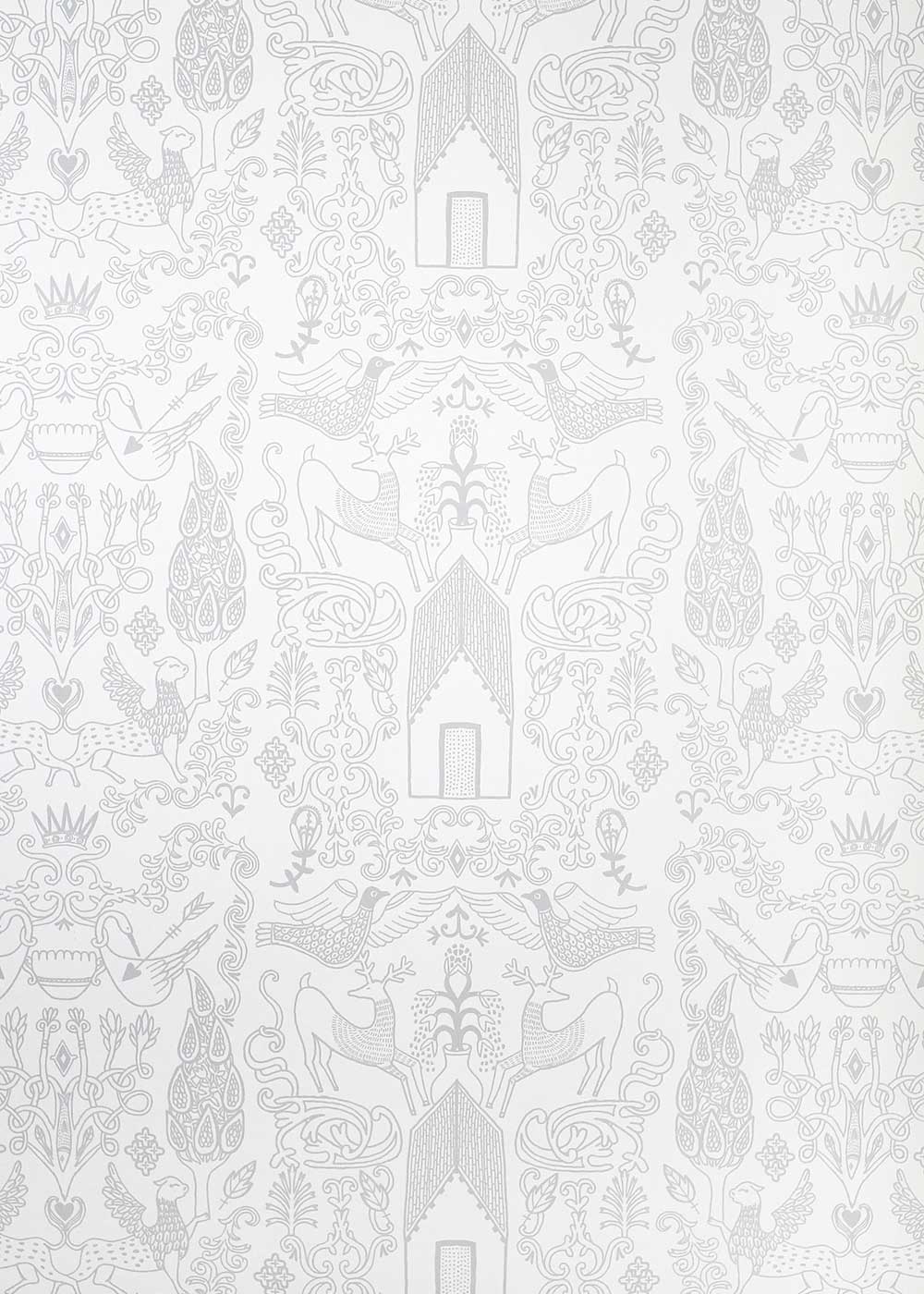 The Wallpaper
From the beginning, the room felt too white. (Says the girl who wanted an all white house.) All-white spaces photograph beautifully, but in person, they can sometimes feel too stark. That's exactly how this room felt. I photoshopped a thousand colors into this room, but nothing felt right against the neighboring green office. After eating at The Bachelor Farmer, a Nordic Minneapolis restaurant coated in Nethercote wallpaper, I fell in love with the subtle pattern.
The Chairs
These modern Windsor chairs are actually metal patio chairs from Target, intended for our backyard. I brought one inside on a whim to see how they'd look around the dining room table. Next thing you know, the old chairs were on Craigslist, and we had patio chairs for dining room chairs.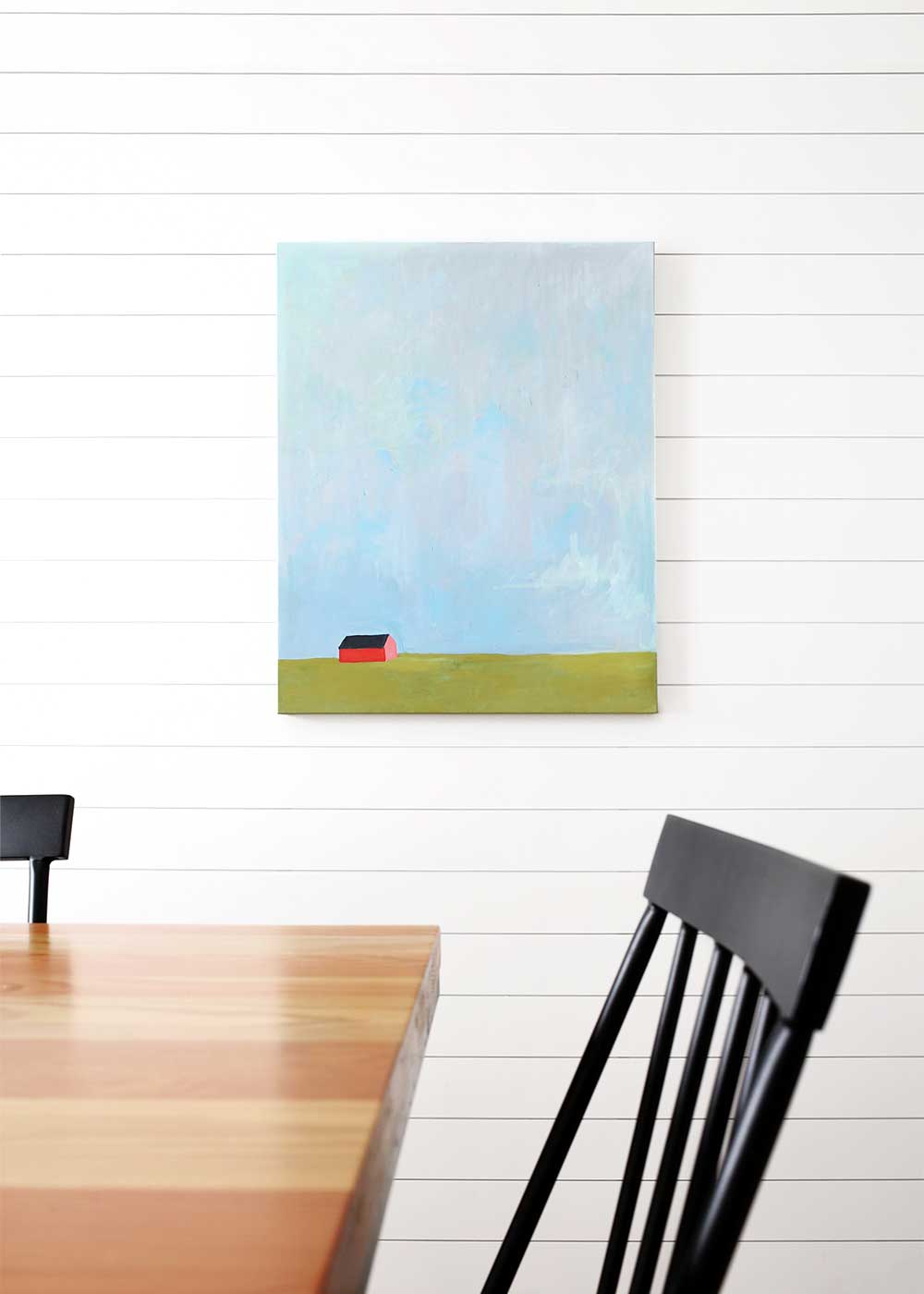 The Painting
The farmhouse painting, also titled Two Weeks Without Internet, is the only remnant from the original design—a painting I did in our first two weeks of living in the house sans internet. It's just the pop of color this room (and the center of the house) needed.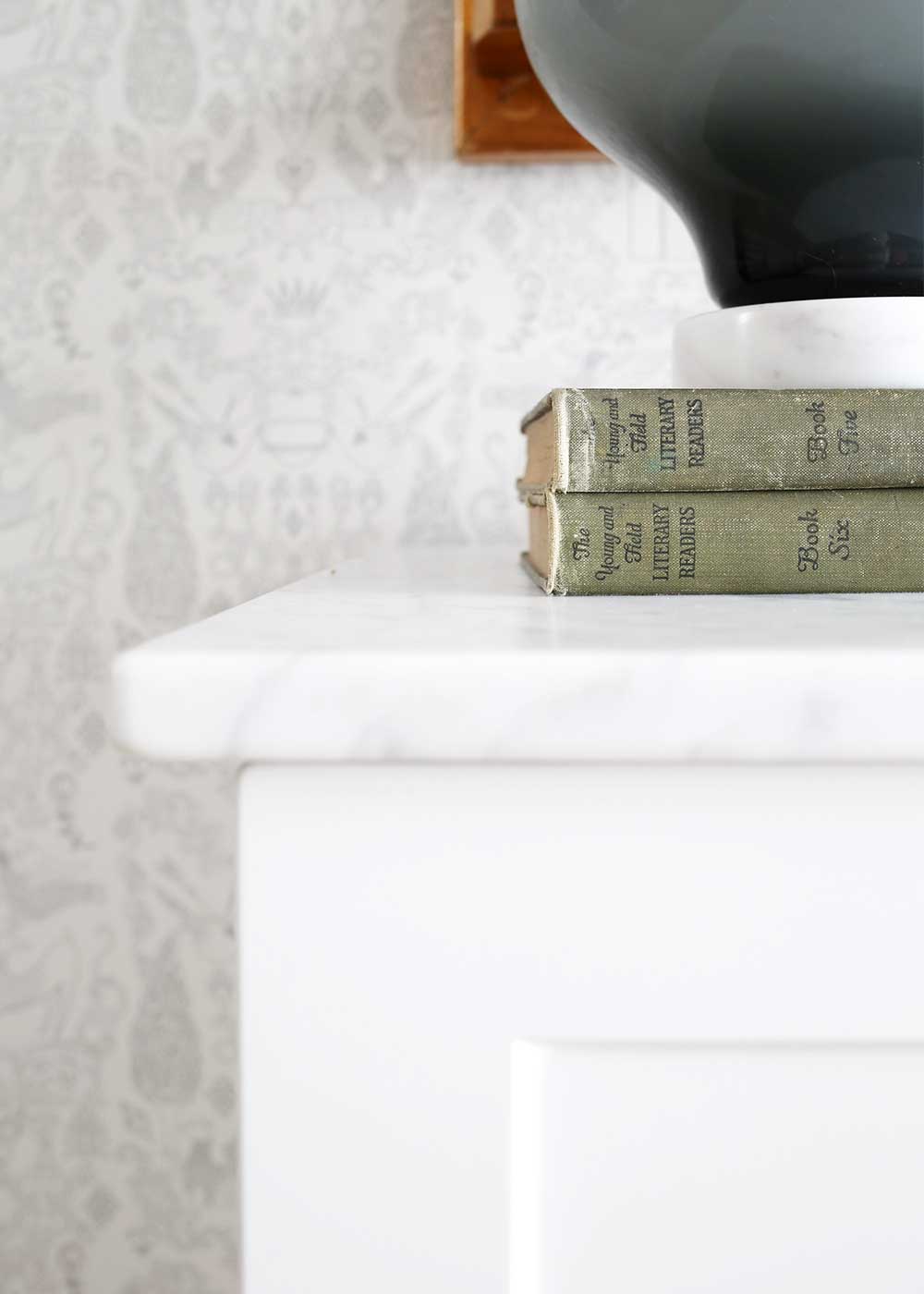 The Fauxdenza
We needed extra storage in this room for Hal's crafting and Playdoh sundae supplies, plus some overflow storage from the kitchen. We didn't have a ton of room to work with—a shallow 16-inch depth at most. It's nearly impossible to find storage furniture with that shallow of a depth. Ikea saved the day with their narrow upper cabinets. We set them directly on the ground, placing a slight shim underneath so that the doors would have enough clearing space.
To make the fixture look a bit more custom, we replaced the Ikea doors with Semihandmade Doors and added hefty pulls. Kev found a piece of remnant marble from Craigslist and had it cut to size. Ikea upper cabinets have never looked so good. And our dining room has never looked so tidy.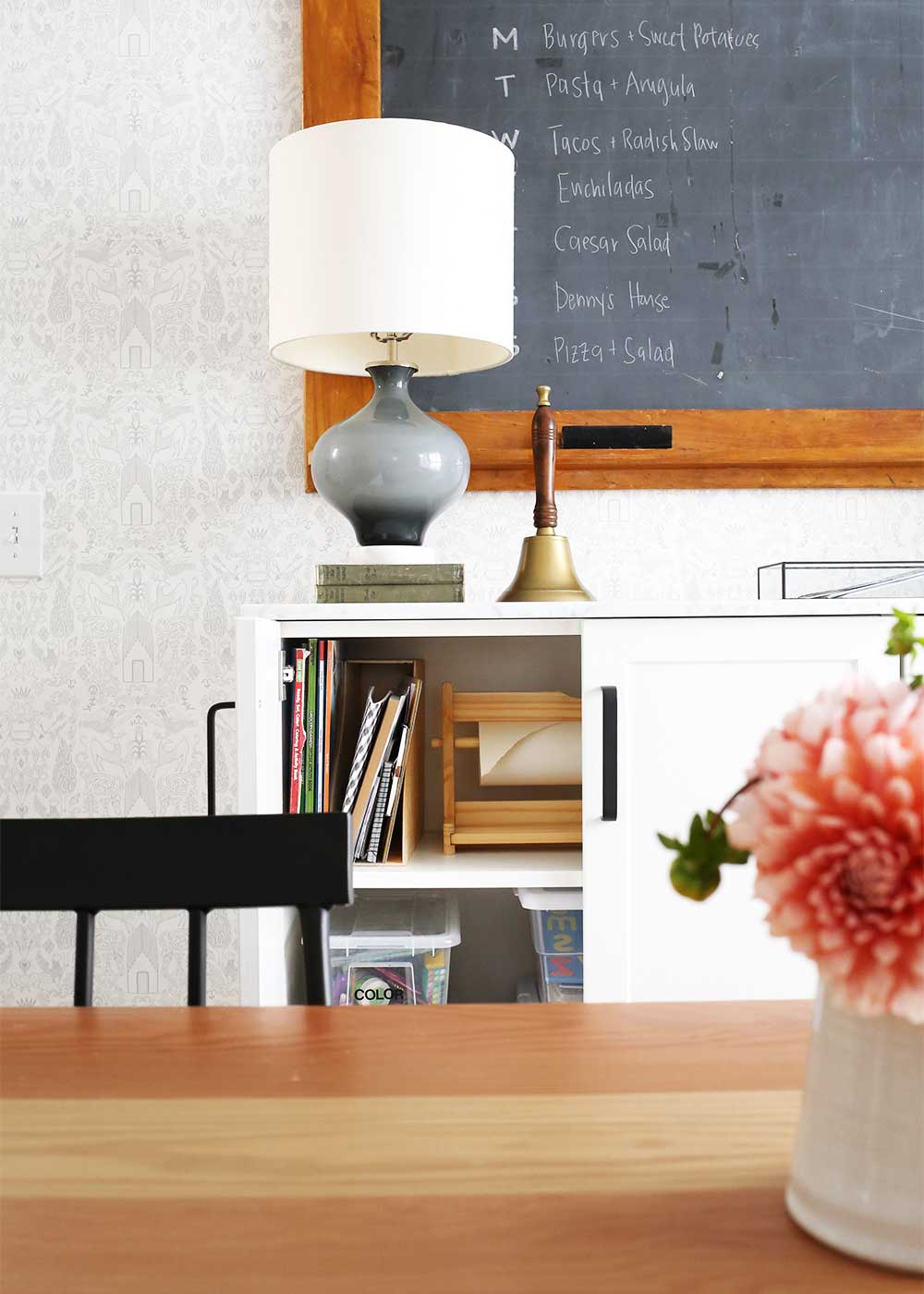 The Chalkboard
I love mixing a bit of the old with the new. In minimal design, it really helps to add a layer of cozy to the space. To add visual weight and warmth to the wall, I went in search of a vintage slate chalkboard found here. I also needed a place to meal plan, so that I'd actually meal plan. It's our heaviest wall hanging, weighing in at 90 lbs, hanging by a cleat.
Two years in the making, the Modern Farmhouse Dining Room is happy and finished.
Dining Room Sources
Faudenza Sources
Room Sources
This blog is made possible by your support (thank you), select brand partnerships, advertisements, and affiliate links to items I love and use. READ MORE >