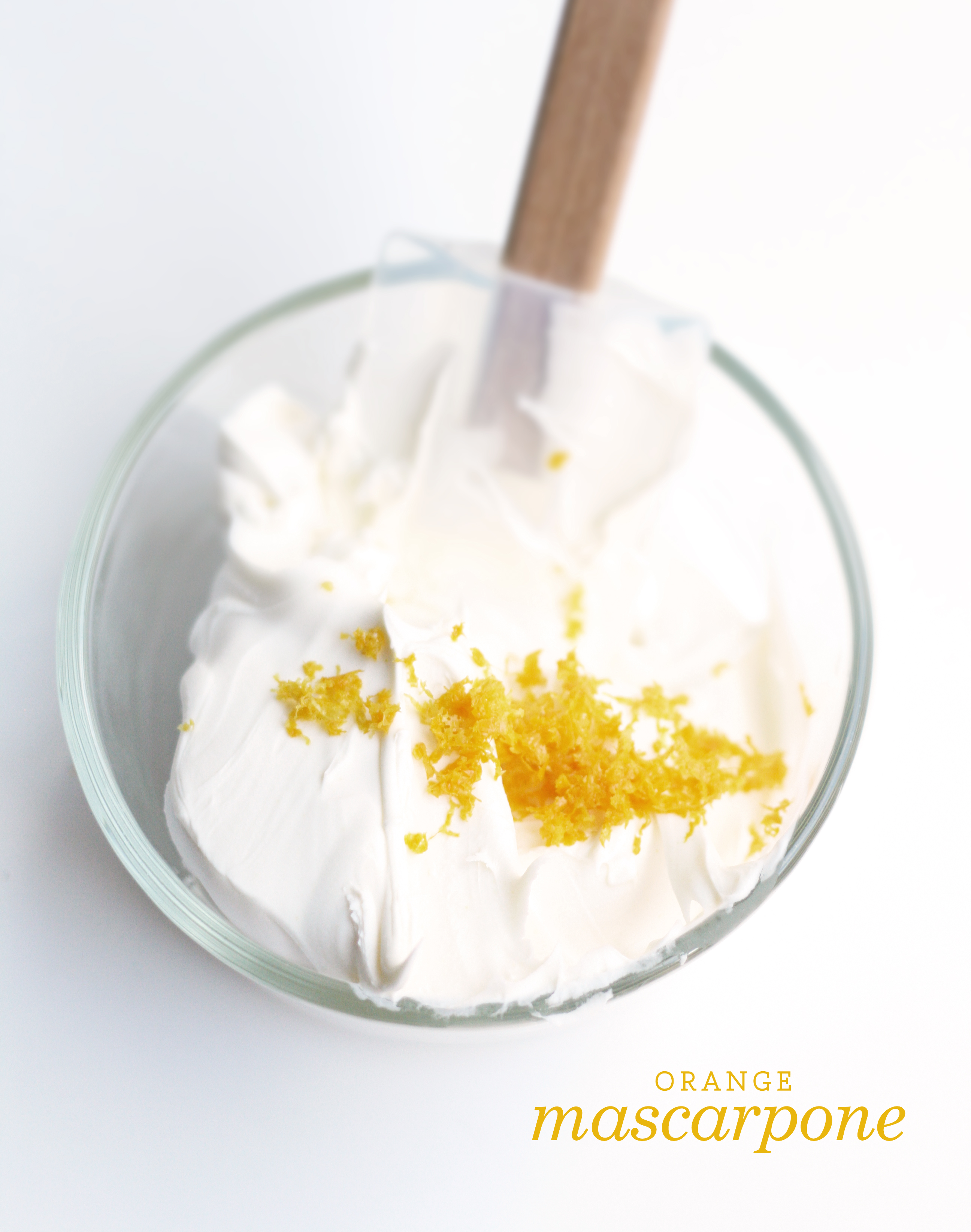 One man's dessert is another man's breakfast. At least that's what happened with my leftover mascarpone filling from these tarts. Can I tell you—nothing goes to waste at this casa. Nothing. You would think we lived through the Great Depression. Oh, wait. But on a happier note, this leftover treasure made for one, no two, very delicious breakfasts. I'm talking, so good, you don't need to leave your house breakfasts. True story—we went out to breakfast one morning, stood in line to be seated, and decided to head back home and make this—Mascarpone French Toast.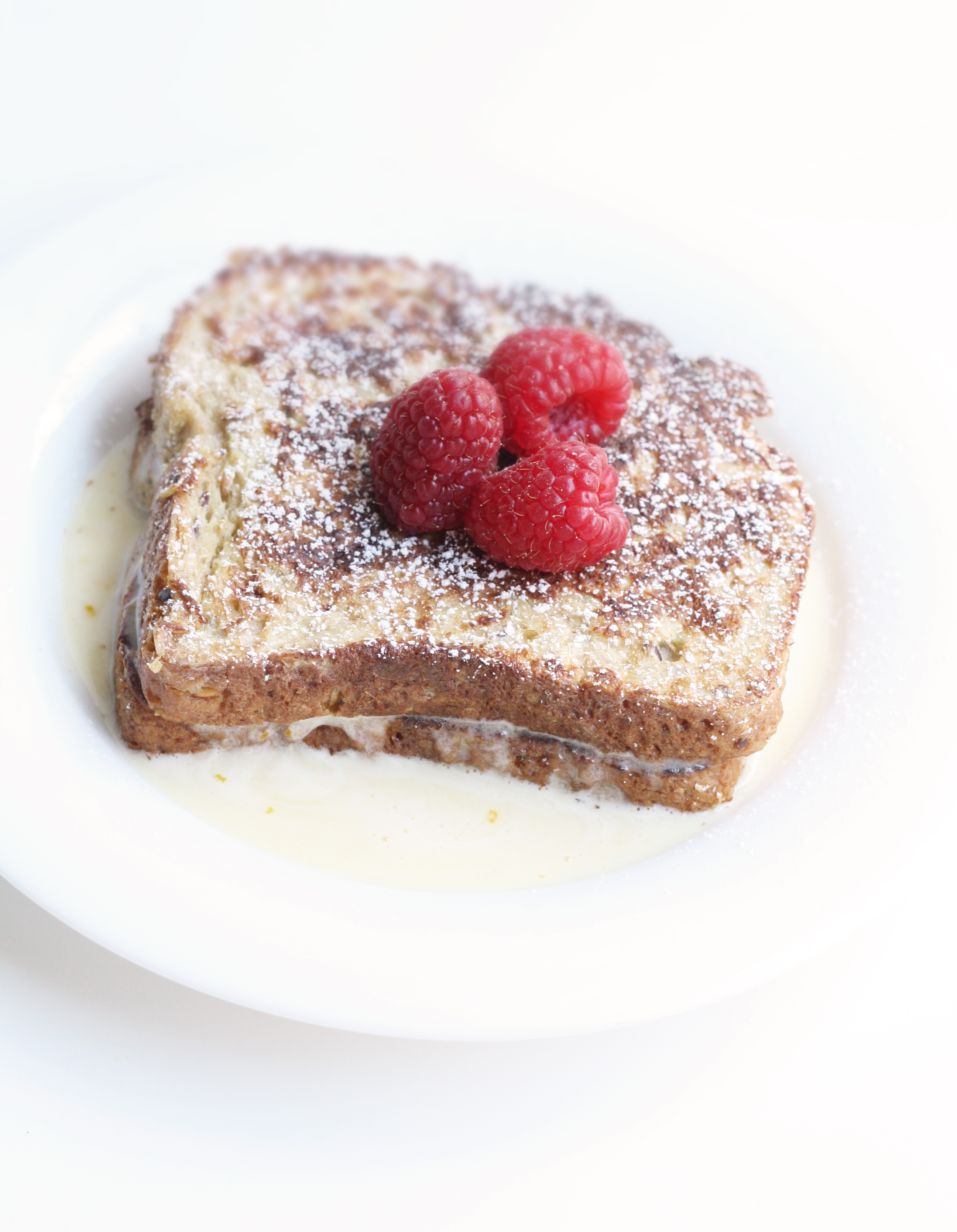 I'd call it stuffed french toast, but the mascarpone just oozes out in the best possible way. You only need a drop of maple syrup to accompany this fine saucy filling. And a sprinkle of powdered sugar for aesthetics. Let's just say this isn't the lightest caloric breakfast, so you'll also need to add some fruit to compensate. Ha! If only.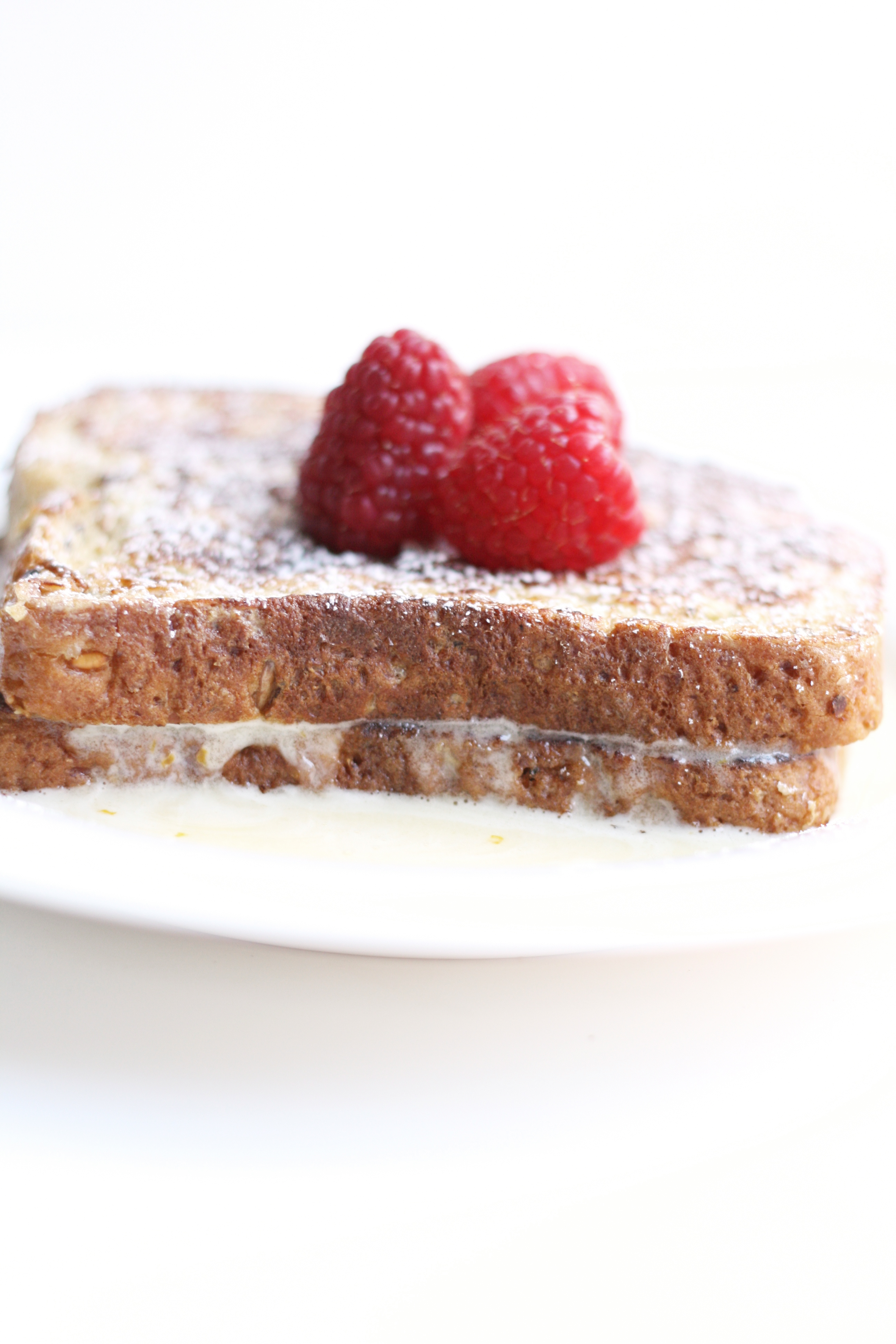 Truth be told, I'm not the french toast maker in our house. My husband is. Lucky for you, and me, he agreed to share his recipe. Now, I haven't edited this one bit. It's straight from the horses mouth. The same horse who usually consumes the food rather than makes the food.
Kevin's French Toast
serves 2 
I take four slices of bread out of the bag. I heat up the skillet. I get out three eggs. I crack them open and dump them in a bowl. I pour in some milk. I pour in a dash of vanilla. I add two shakes of cinnamon. I whisk. I dip the slice of bread into the mixture, pressing it down so the mixture soaks into the bread. I slop it onto the skillet, usually stringing some goo across the kitchen counter as I do. Repeat for each piece of bread. I then drizzle the remaining mixture on top of each piece of bread. I flip them after approximately 1 minute. If there's anymore mixture, I pour it onto the edge of the skillet to make cinnamon-vanilla scrambled eggs.
He's gonna be a professional recipe editor one day, I just know it.
To make this mascarpone style—start by making french toast, either your way or Kevin's way. Whip up a half recipe of the orange mascarpone filling (serves 4) or use your leftovers from that Nectarine Tart you made. Schmear the filling in between 2 pieces of hot french toast. Add a touch of warm maple syrup. And you know the rest.
The orange mascarpone will keep up to 3 weeks in the fridge, which means you should probably make a full recipe. You'll be making this next weekend too.
(Visited 1,514 times, 1 visits today)
This blog is made possible by your support (thank you), select brand partnerships, advertisements, and affiliate links to items I love and use. READ MORE >