We celebrated my husband's birthday last weekend. We're now closer to 30 than 20. Kind of weird. In normal fashion, I asked him what kind of cake he wanted. Without hesitation, he said Lemon Raspberry Cake.
I was so excited he knew what he wanted, I made the cake without hesitation hoping he wouldn't change his mind. As I was putting the final touches on the cake, I realized something. The cake was pink. Pale pink. I had just made my husband a pale pink birthday cake. I never considered that raspberry icing would produce a pink cake. Happy birthday little girl husband!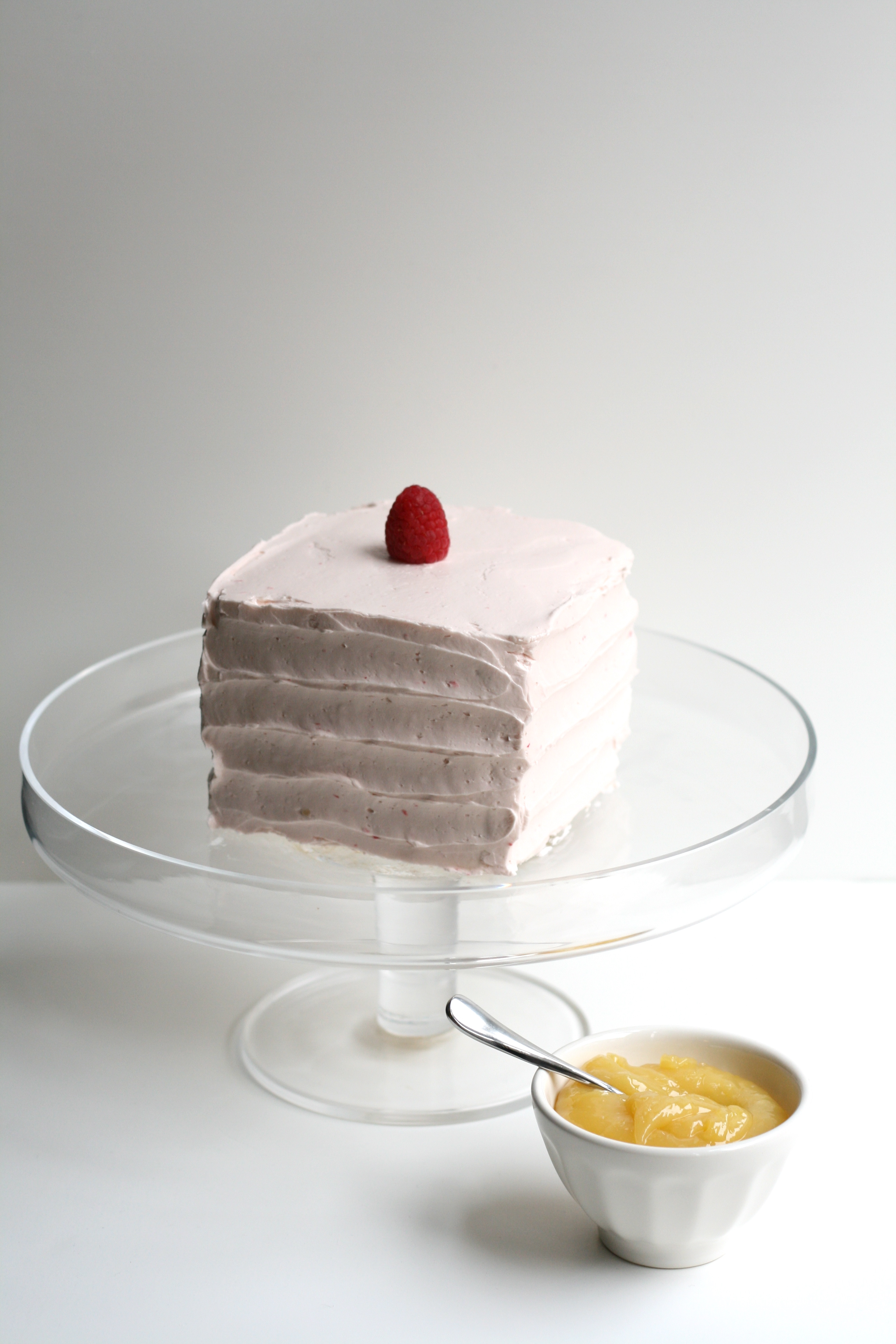 Luckily, he ate it in all it's pale pink glory. I guess I could have done raspberry on the inside and lemon on the outside. The scarecrow said it best—If I only had a brain.
Speaking of lemon, this graced the inside of the cake.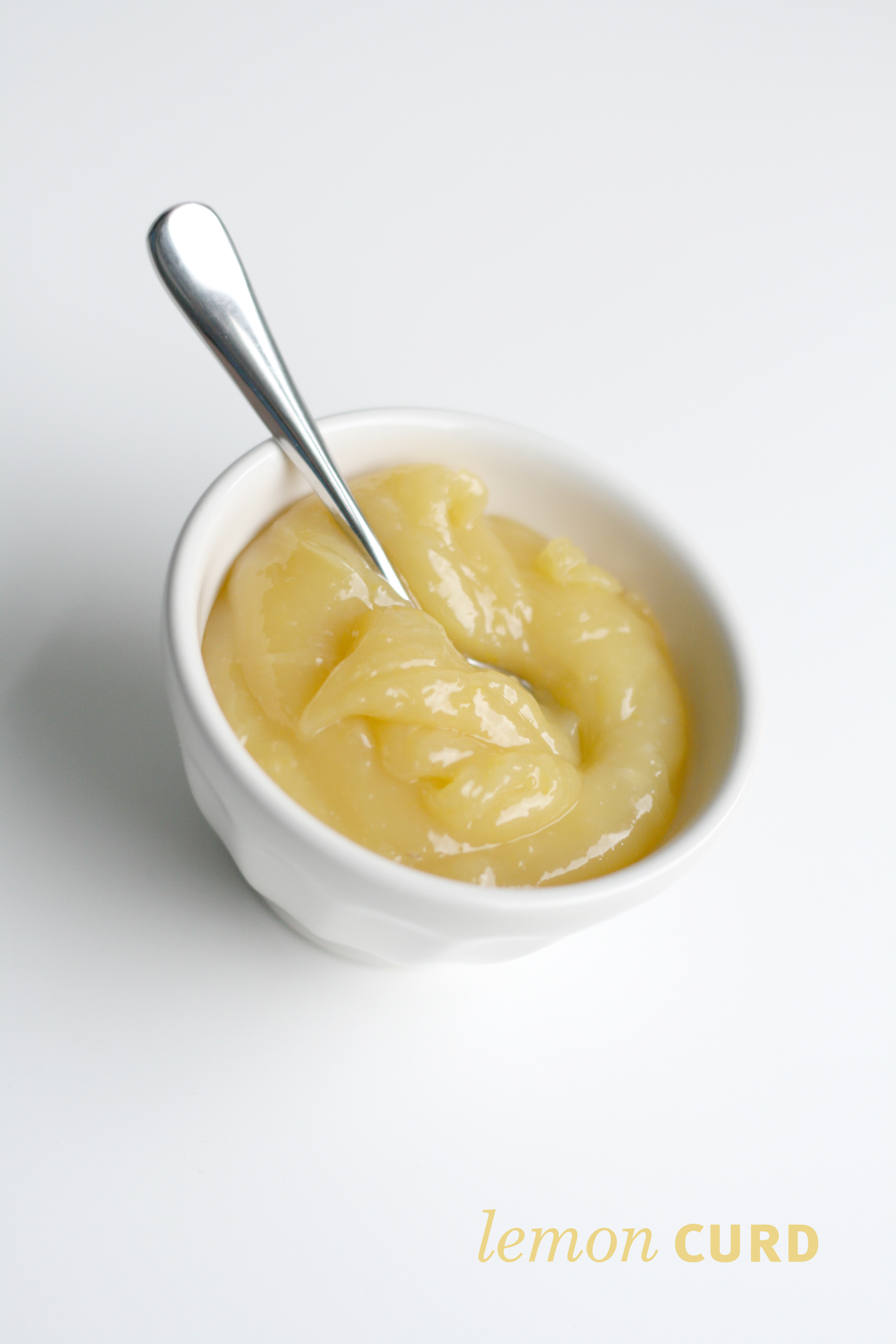 Between all four layers.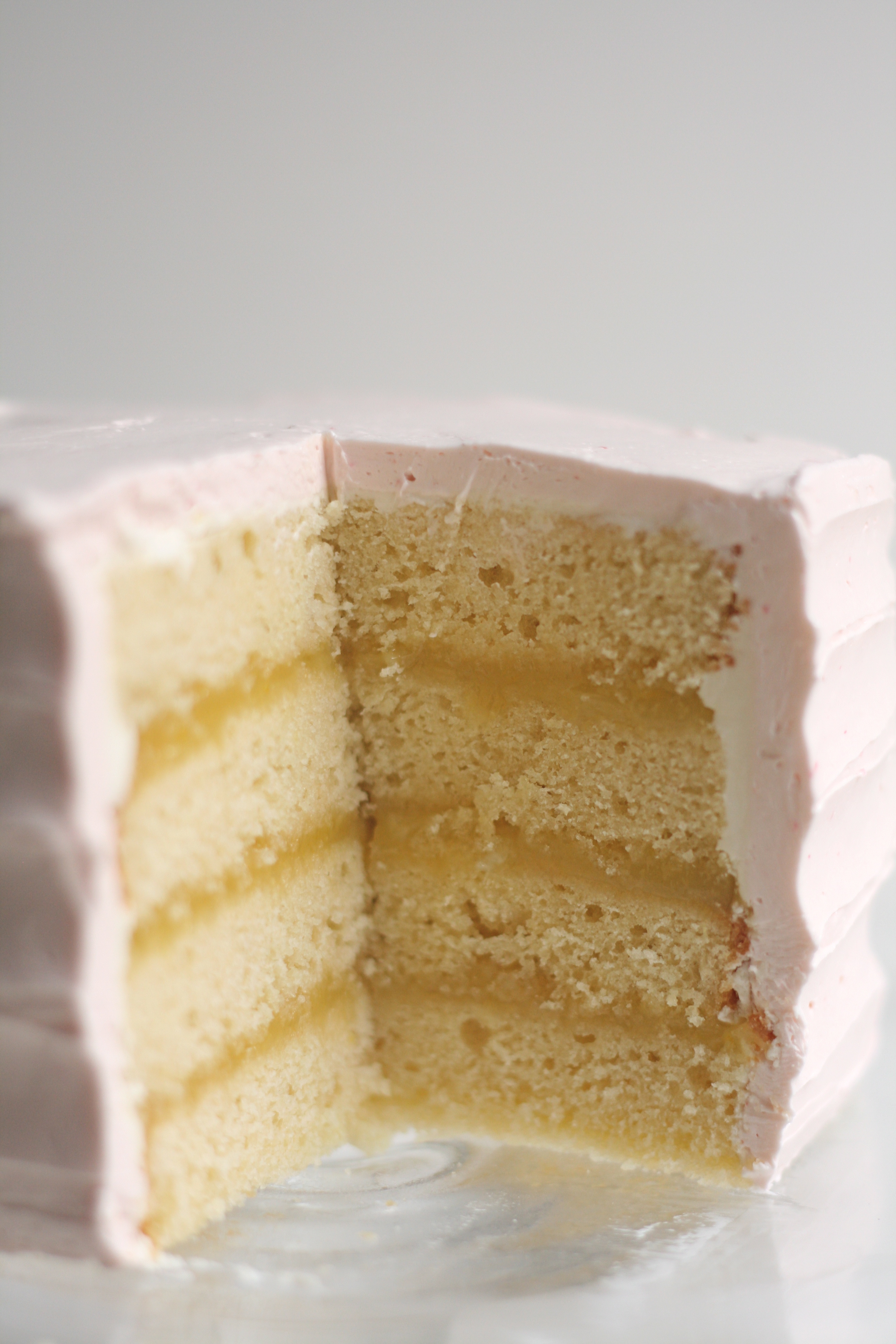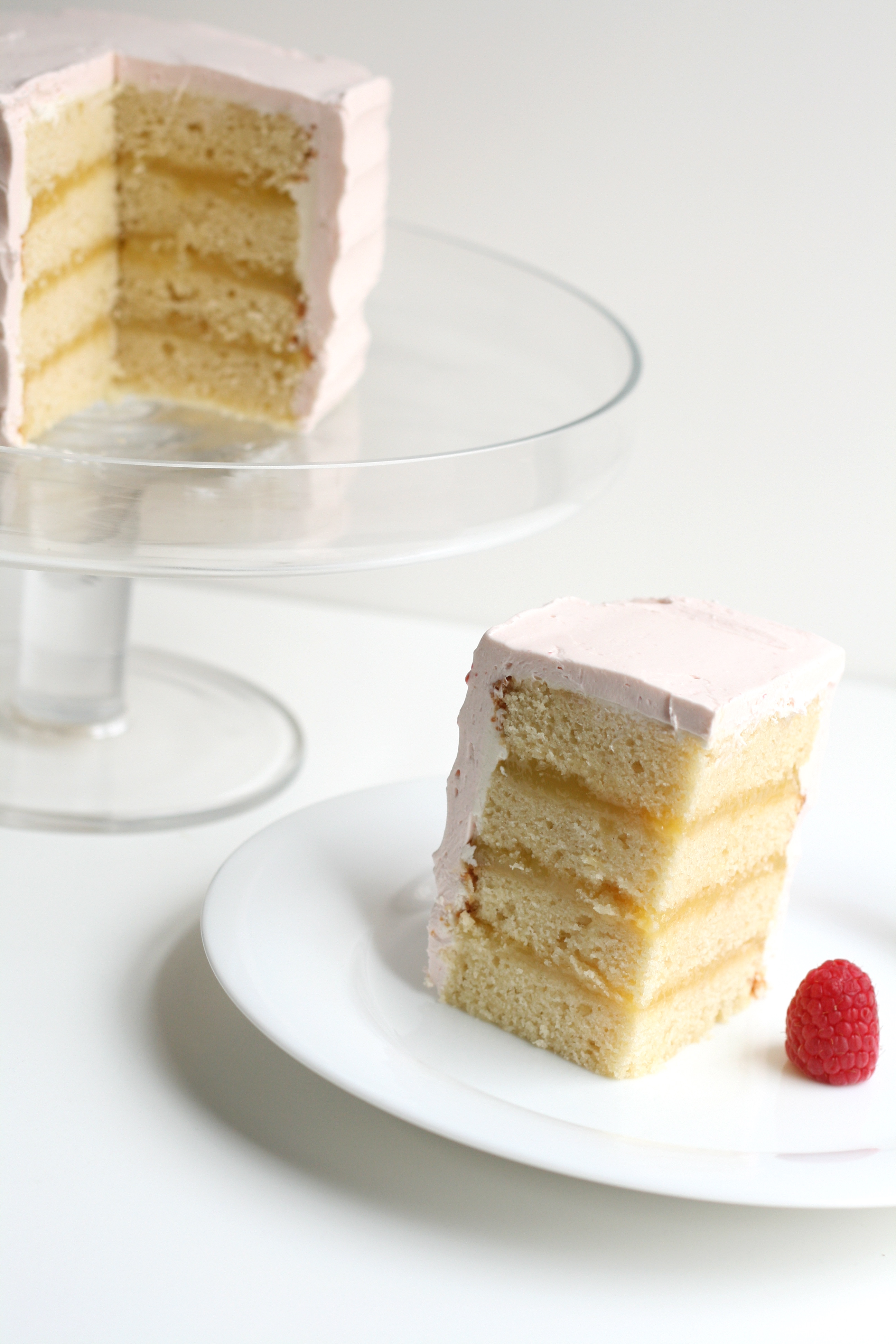 Mini Lemon Raspberry Cake
Yellow Butter Cake + Lemon Curd + Raspberry Italian Meringue Buttercream
Yellow Butter Cake
I halved the Yellow Butter Cake recipe from a couple posts back. Bake in a square pan. Follow recipe as directed. Check cake at 20 minutes. Allow to cool. Cut cake into fourths to achieve mini square cake as pictured.
Lemon Curd
recipe from Cake Love by Warren Brown; yields 2 cups
1 c. fresh squeezed lemon juice
2 1/4 c. sugar
2 tsp. cornstarch
4 large eggs
4 egg yolks
1 1/2 sticks unsalted butter, chilled
1. Squeeze lemon juice making sure to strain out seeds. Measure sugar and cornstarch into a heavy bottomed saucepan. (I use my Le Creuset for this.) Crack eggs and yolks into a separate bowl and set aside.
2. Whisk lemon juice into sugar mixture, followed by the eggs and yolks.
3. Whisk in cold butter one tablespoon at a time.
4. Set saucepan over medium heat and bring to simmer, whisking continuously.
5. When you begin to see lava bubbles—large, slowly forming bubbles that burp steam—reduce the heat to the lowest setting and whisk briskly for 1 minute to pasteurize the lemon curd. (Lava bubbles usually appear 10 minutes in.)
6. Pour directly into bowl, and cover with plastic wrap pressed to surface to keep a skin from forming.
7. Immediately refrigerate for at least 3 hours before using.
Note: I halved the recipe for the mini cake. 
Raspberry Italian Meringue Buttercream
I halved the Italian Meringue Buttercream recipe from a couple posts back and added raspberries. Make recipe as directed. If you are making a full recipe, you'll need 1/2 c. raspberries. If you are making a half recipe, you'll need 1/4 c. raspberries. Puree raspberries in food processor. Using a fine mesh sieve, strain the puree into a bowl to remove seeds. Add puree to buttercream and whip until combined.
Ice the Cake
For a quick tutorial, click here. Serve cake at room temperature.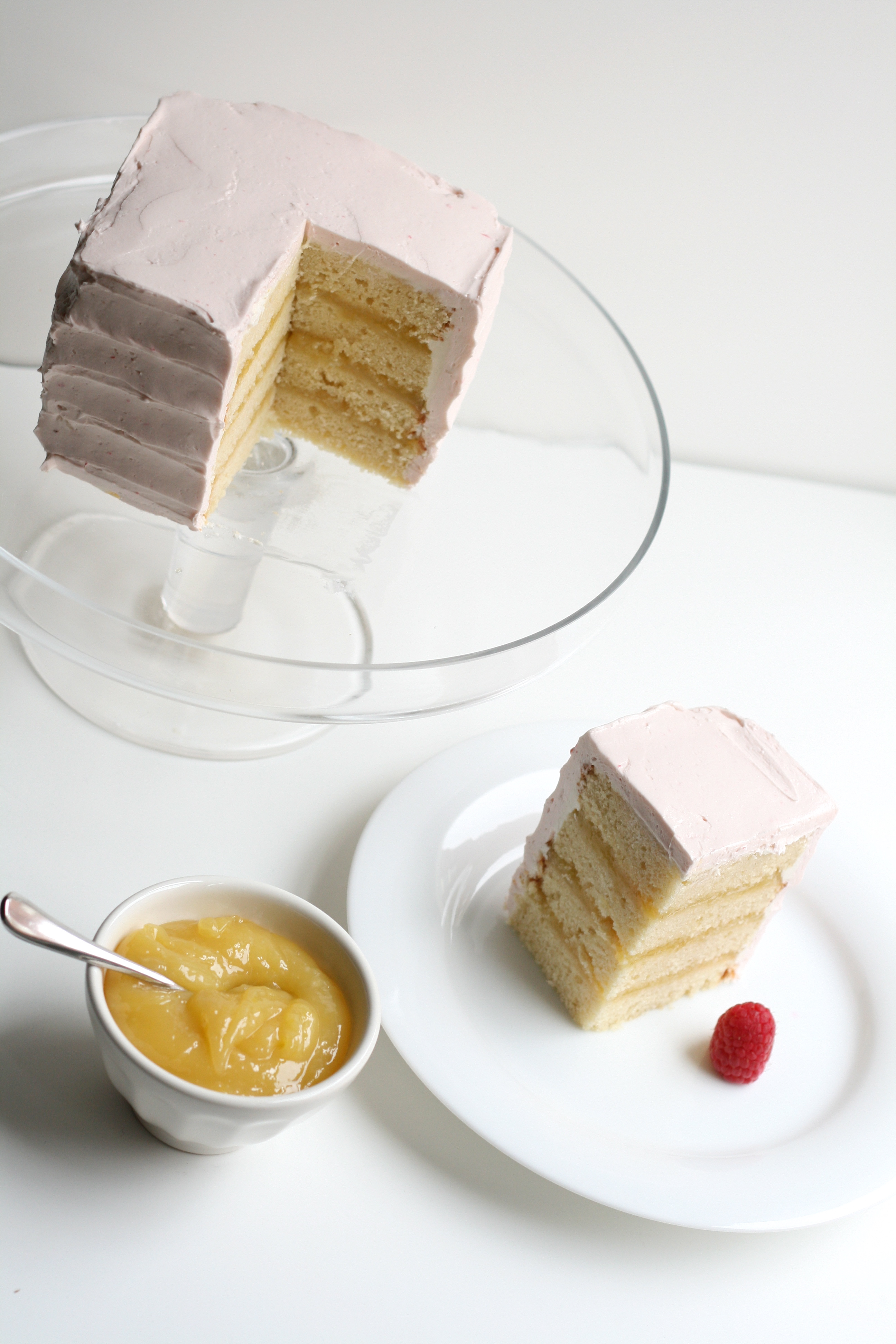 Can I let you in on a little secret? I wanted to show you a slice of the cake, but I wasn't serving the cake until later that evening. So, I cut the cake. Took some pics. And put the cake back together. The Italian Meringue Buttercream is very forgiving like that.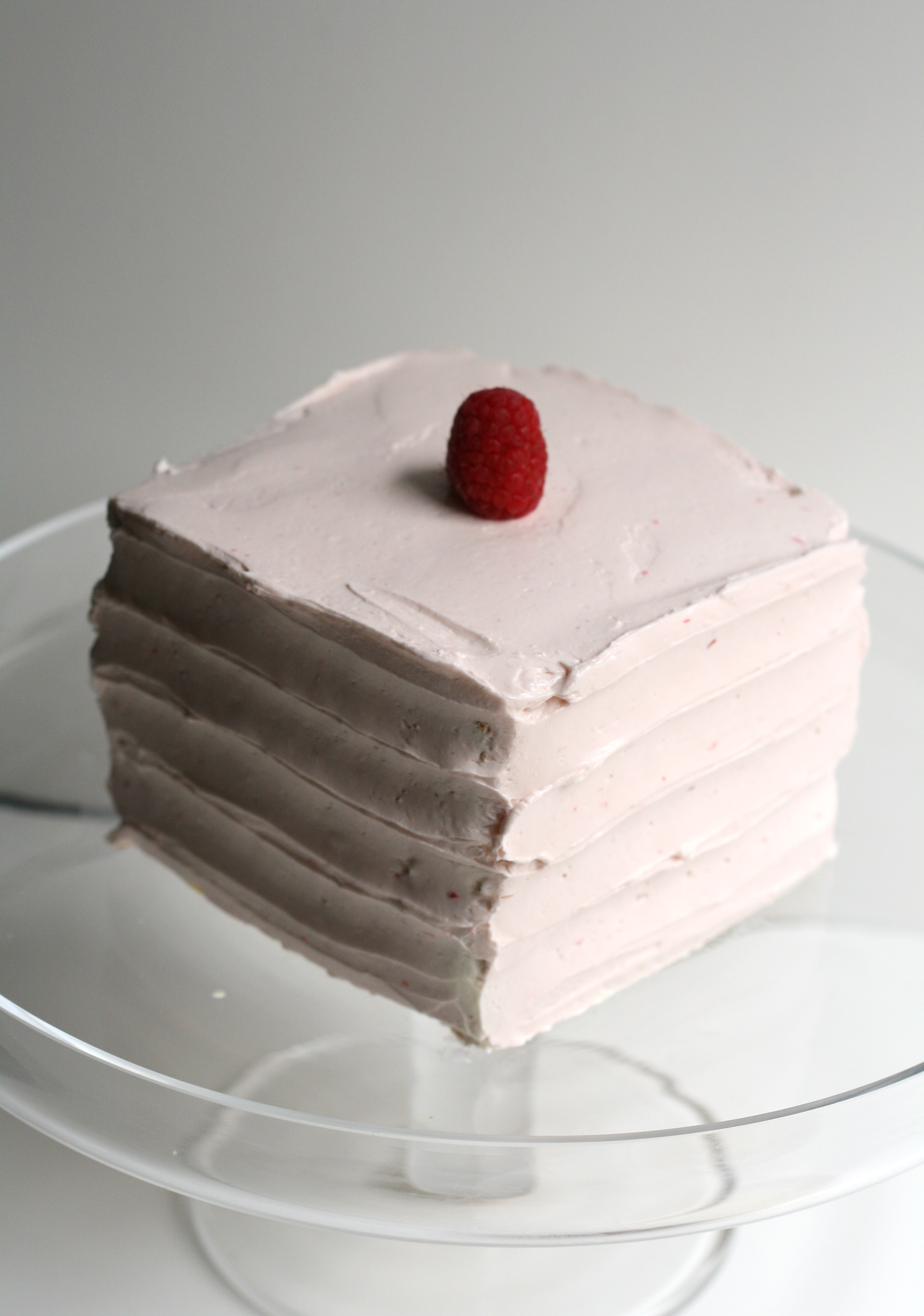 Still pink, but good as new!
This blog is made possible by your support (thank you), select brand partnerships, advertisements, and affiliate links to items I love and use. READ MORE >