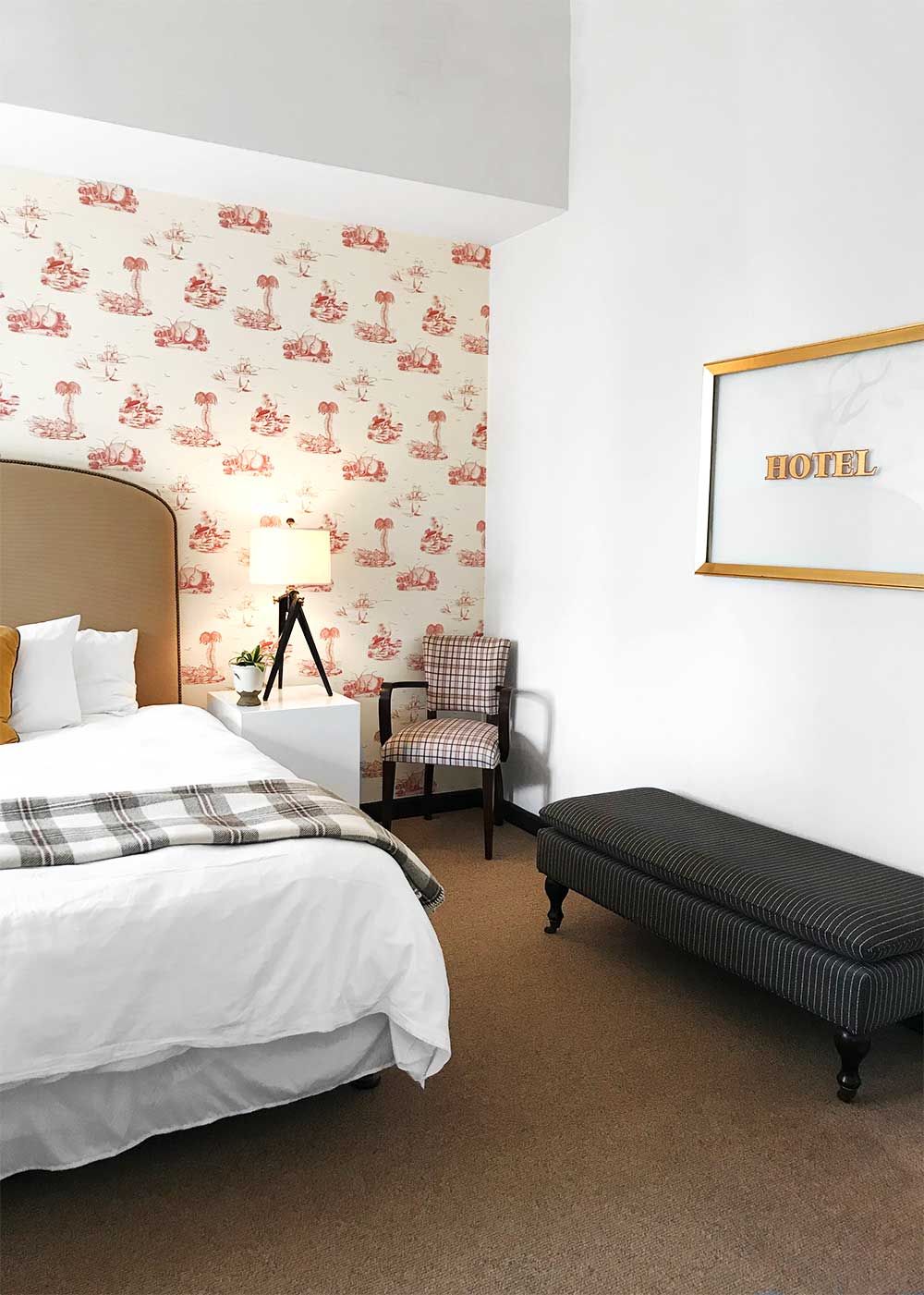 I fell in love with the Palihouse Hotel a couple years ago after seeing it on Instagram. I studied every last nook and cranny of the design I could find online to get inspiration for our home. Their use of color, contrast, and mixture of old and new is so well done. I don't have a category to file this post under (yet), but it's too good not to share. I think you might want to steal some of these ideas for your own home.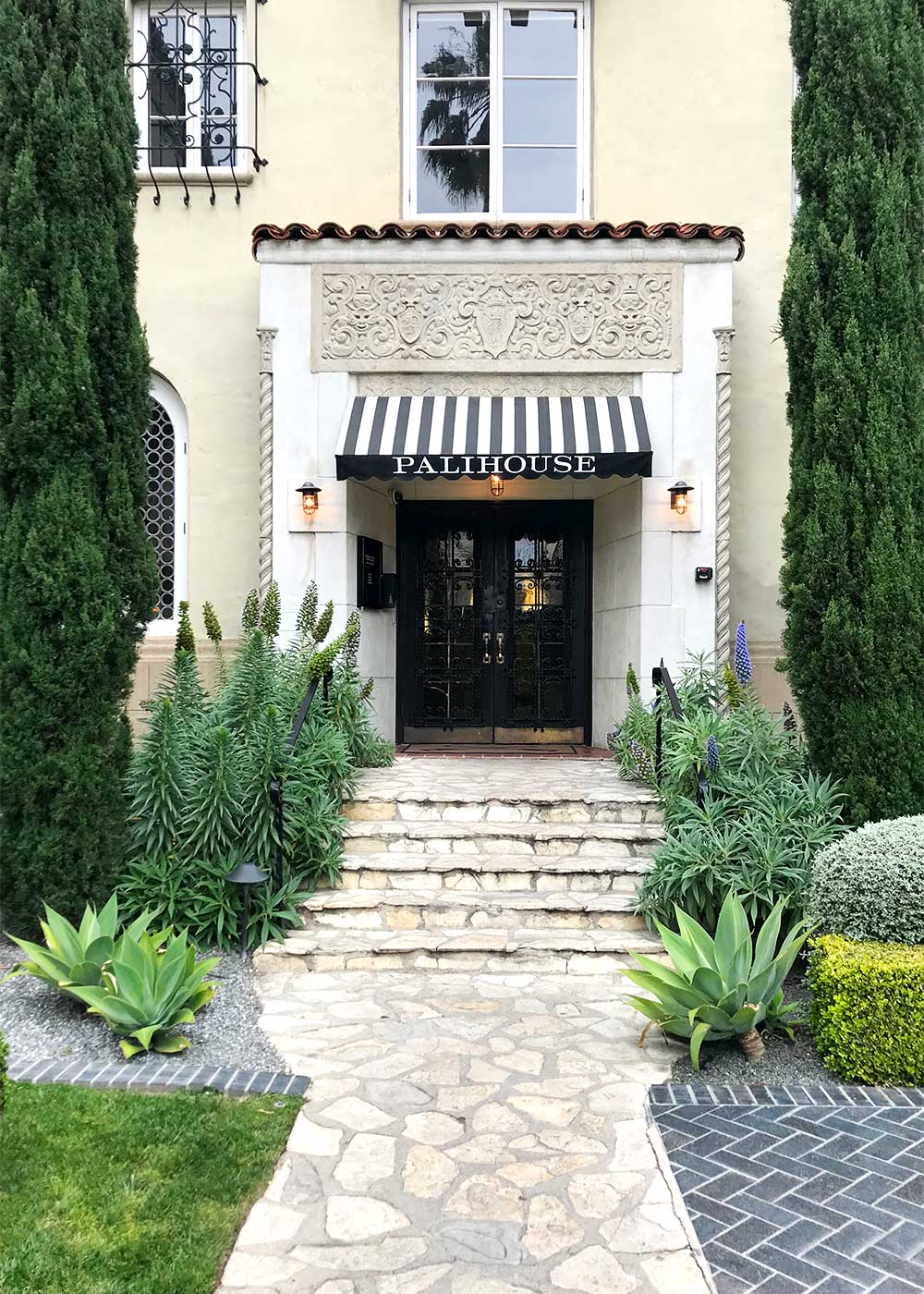 Quick backstory: While I was in California for the book tour, Kev was there for a work conference. We took the weekend off and all to ourself (this never happens) and cozied up to the Palihouse Santa Monica, this hotel that I had studied for years. It's just as, if not more, beautiful in person. Scroll and you'll see why. PS—While linking to the site, I noticed they're opening a ton of new locations up the west coast and one spot in Florida! PPS—this is not sponsored. PPPS—I shot these photos with my iPhone.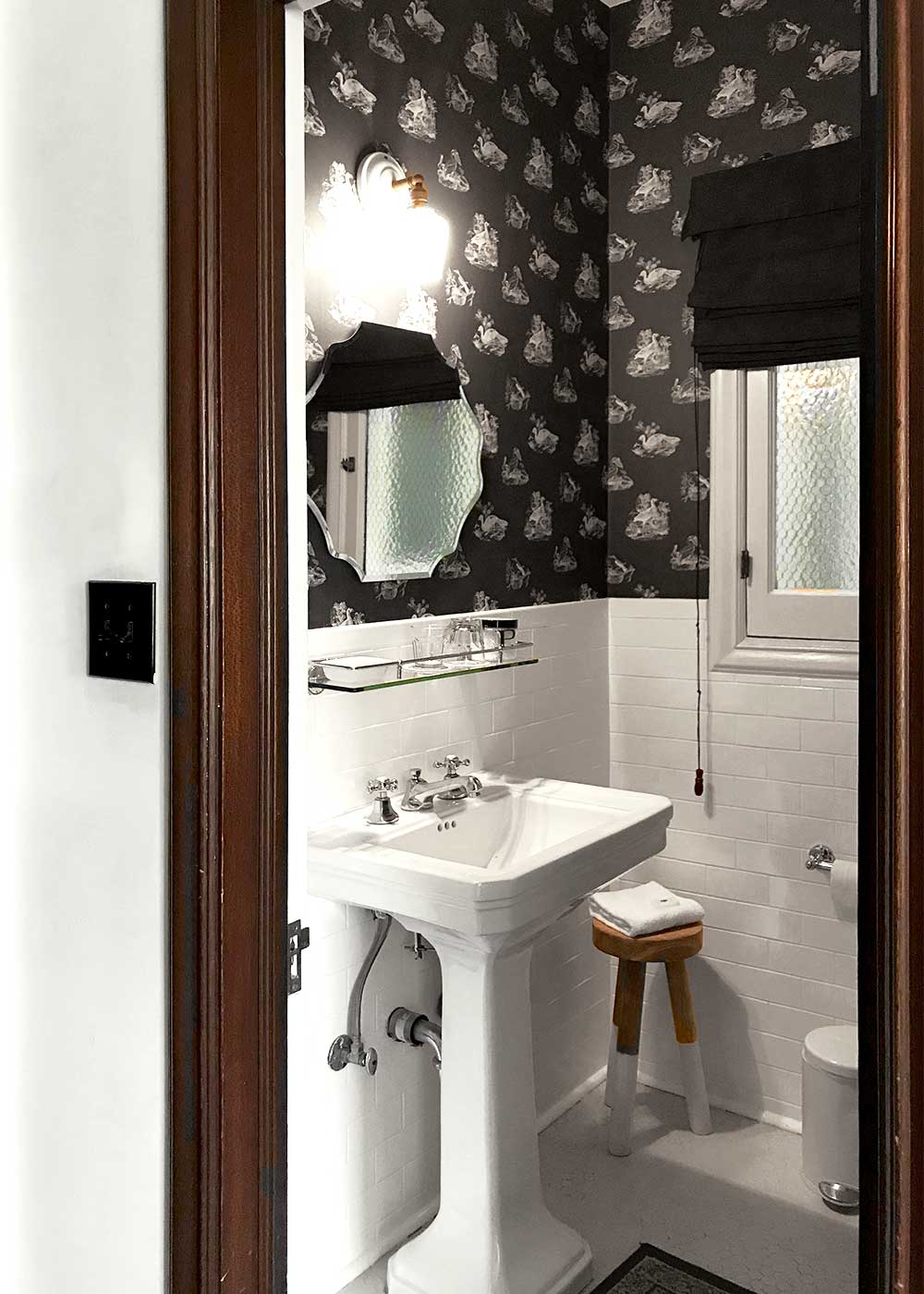 Something to steal: wallpaper
They have impeccable taste in wallpaper, which is used sparingly and thoughtfully throughout the hotel—on a single wall or on the top half of a small space. While the majority of the walls are either white or muted navy, the wallpaper adds a really nice pop of pattern to the spaces. You can find the ones they used here. Notice, the wallpapers are a very similar style, just a different colorway.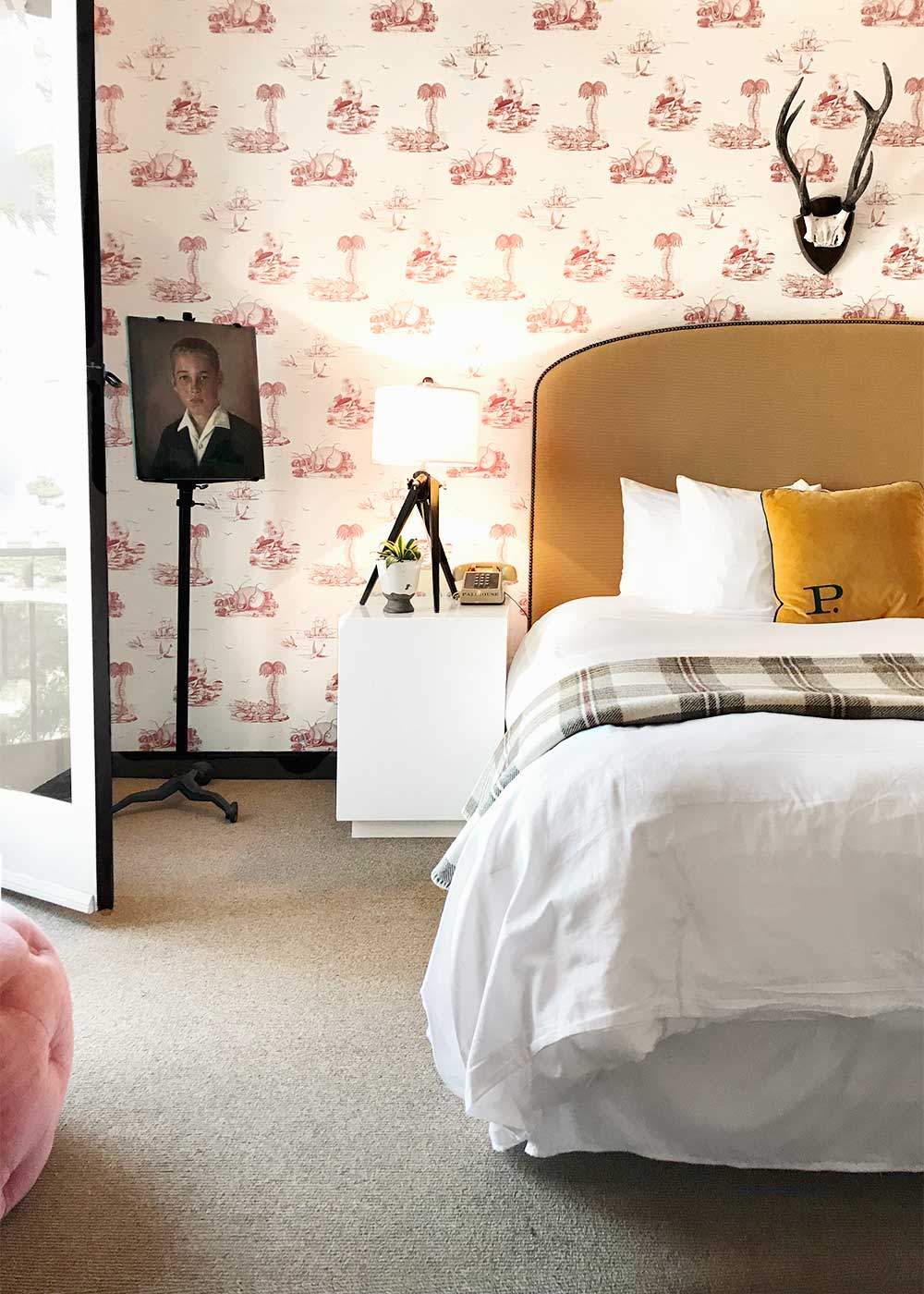 Something to steal: Vintage Art
Vintage art can add a lot of personality and depth to a space, but the good ones can be hard to track down. I noticed the hotel had the same exact piece of vintage artwork in each room. (I totally take a belabored glance into rooms while being cleaned.) Here's how they did it (I think)—they had the same artwork printed on multiple canvases. I've used these guys in the past for canvas printing with good results. For beautiful historic, open access paintings, dig through the National Gallery of Art. Speaking of, check out this free download of George Washington in Warby's from my shop.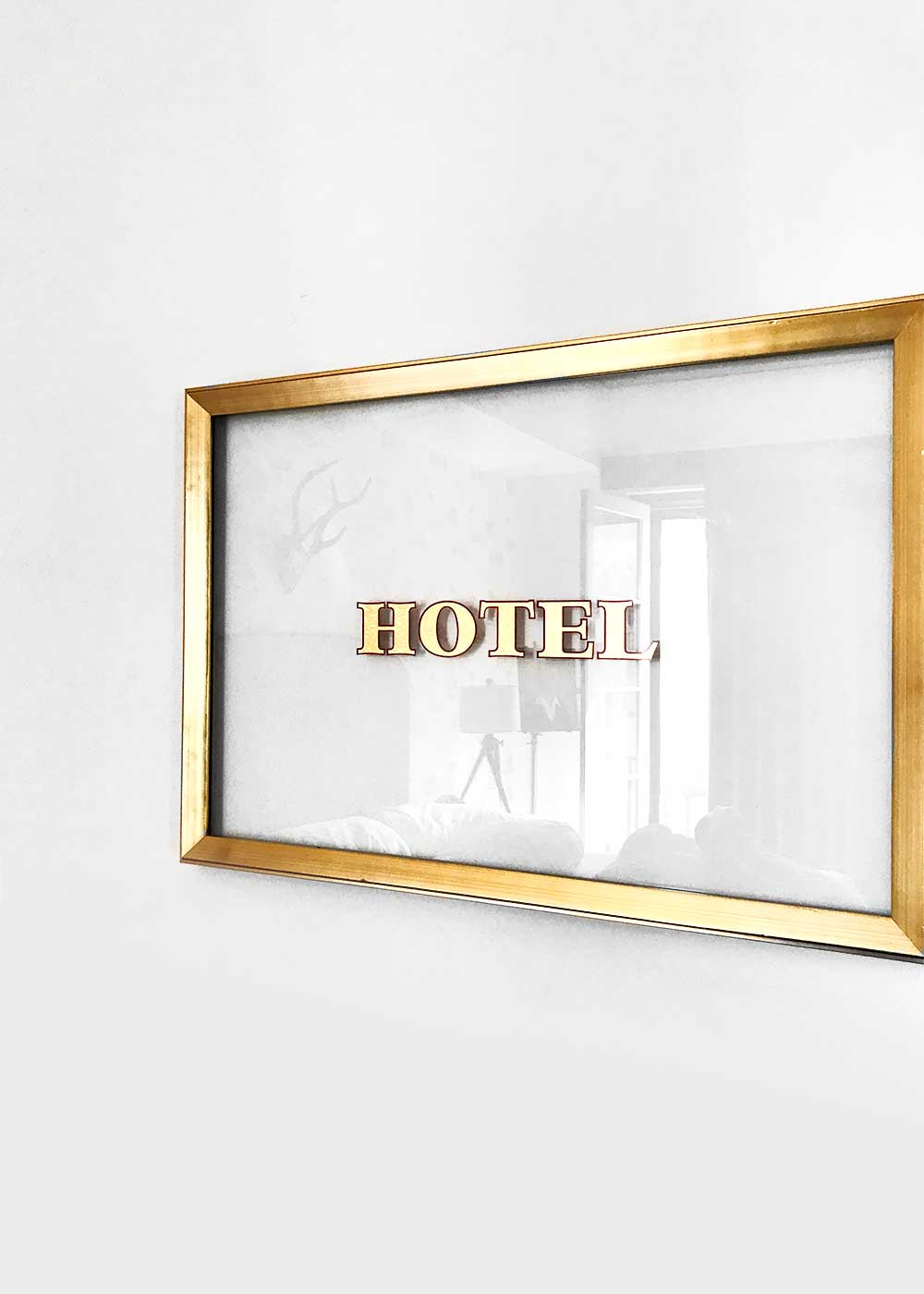 Something to steal: Decal Art
Upon close glance, this artwork was created simply by removing the hard backing from the frame. A custom decal was applied to the front of the glass. To recreate this, add a custom decal to a frame (floating frame or not) using these guys. I'm still looking for the right spot to implement this idea in our house.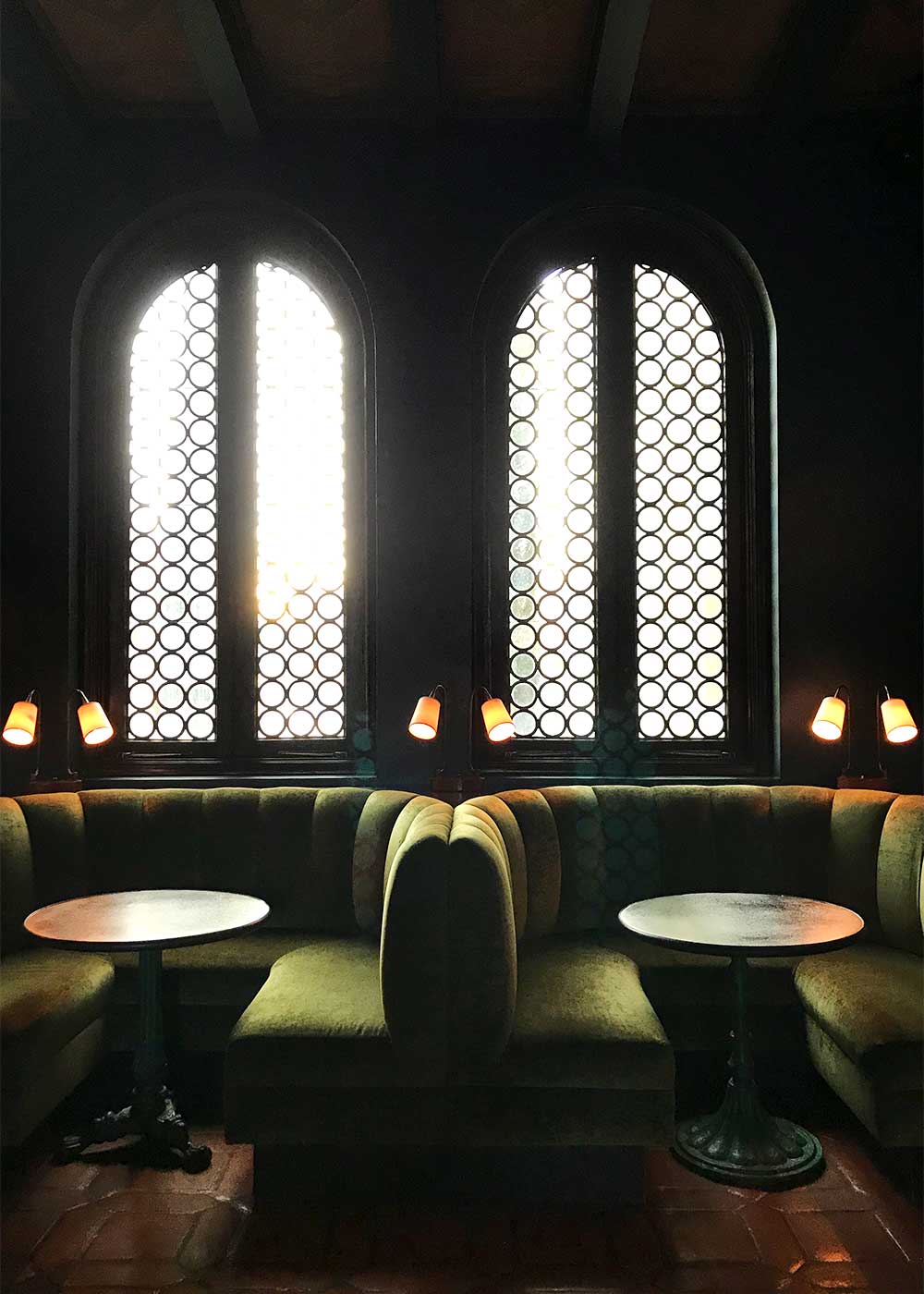 Something to steal: High Contrast
All-white walls can really brighten up a home, but some rooms are naturally dark. In those particular rooms, white walls can look dull and dirty. I know this from experience. (See the office and powder bath.) Go all in for a high-contrast, chiaroscuro look. Or skip the dark walls and go straight for the green crushed velvet.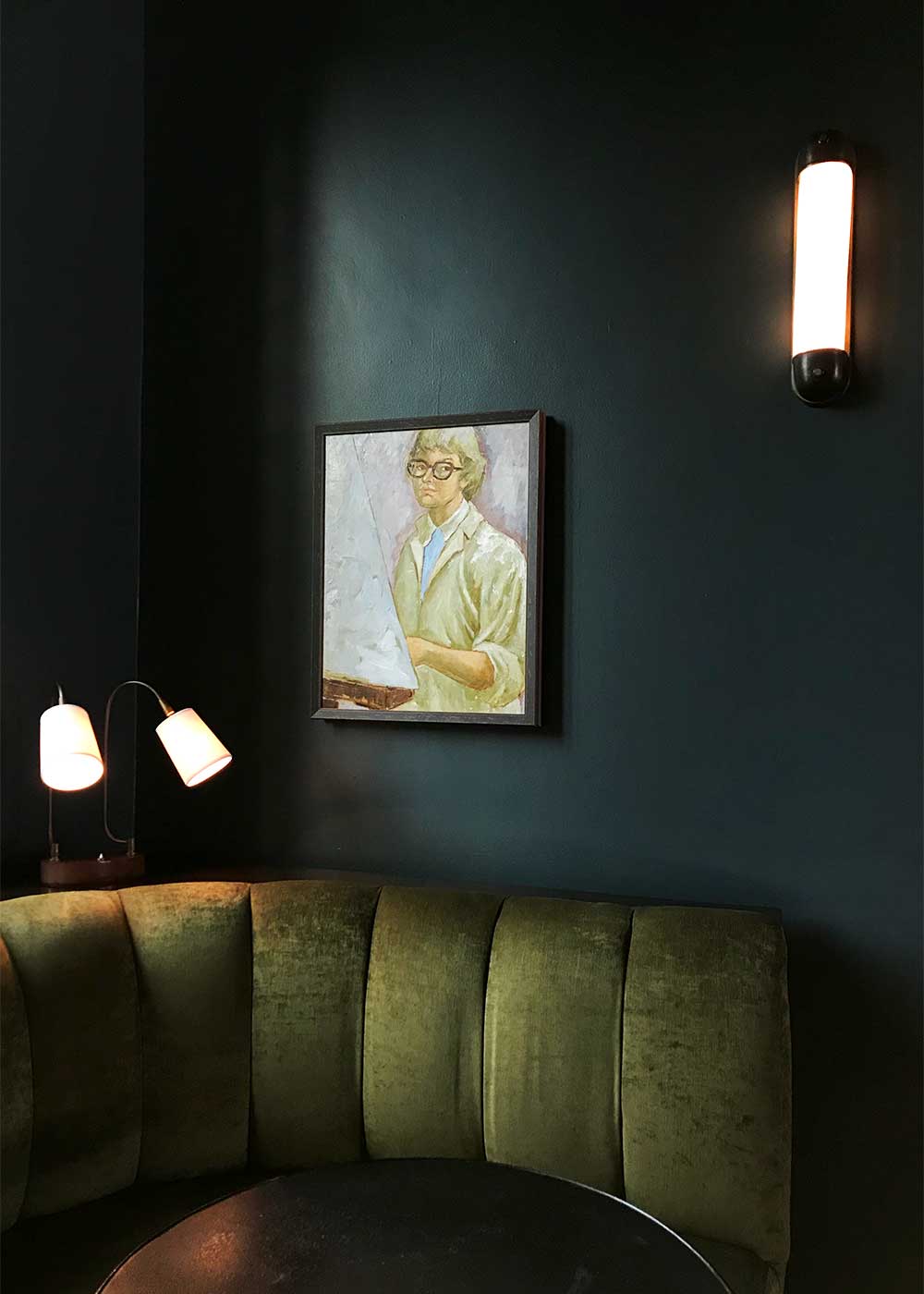 Something to steal: Vintage Pendants
Mixing old and new can be tricky. Here's my design trick to keep things cohesive—start high when adding vintage elements. By high I mean hang them from the ceiling or on the wall. Then begin to add additional pops of vintage lower into the room, like on the coffee table, to help tie the new and the old together. This way you design for the historical, vintage pieces, not around them. Repeat an element of their color in the room as well. Notice the crushed green velvet mimicking the green pendants. Va va voom!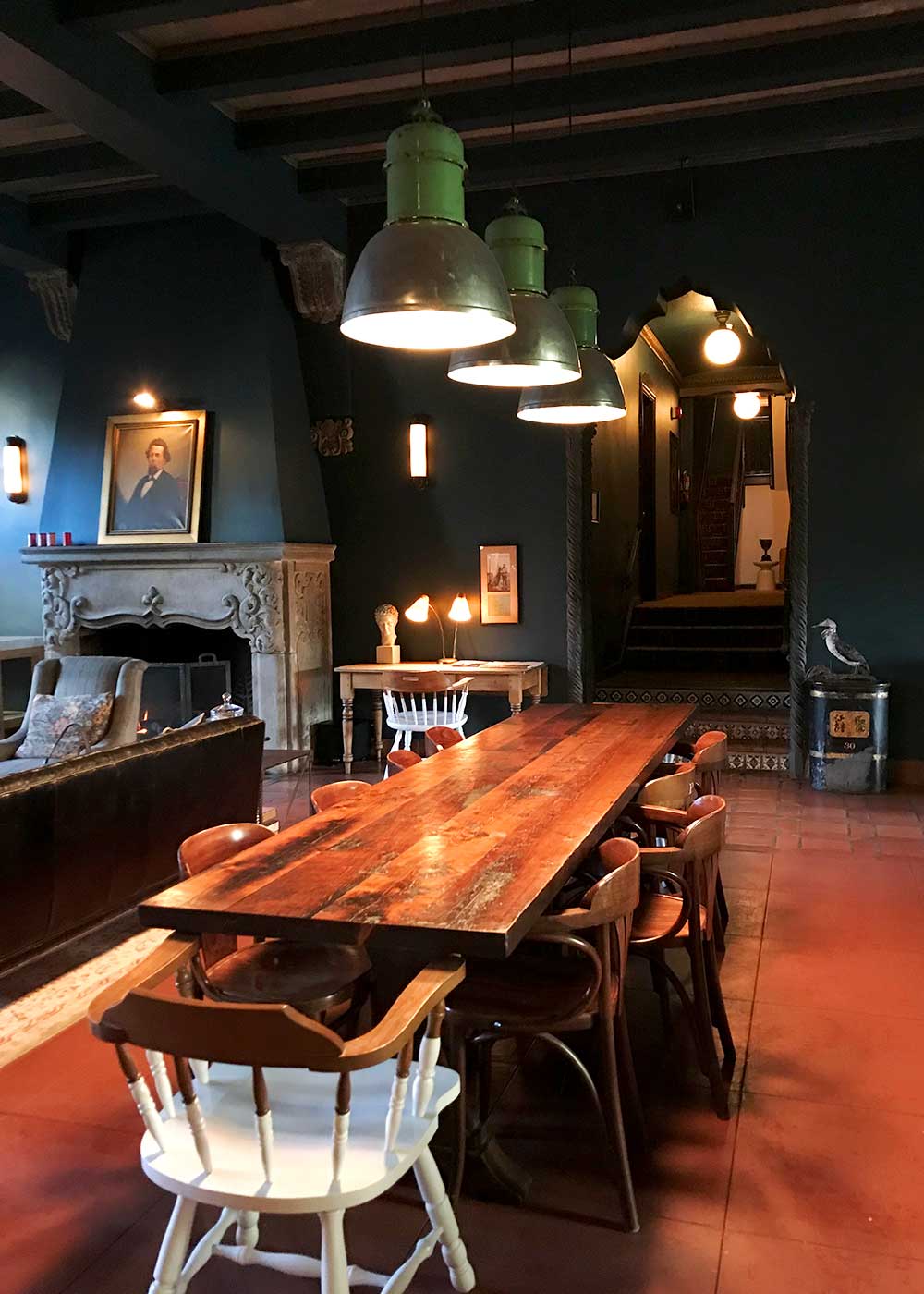 Something to steal: Color Blocked Chairs
Color blocking will always be relevant when it looks like this. They repeated this same treatment on the stools in the bathroom and the baskets on the bikes. I'll say it again (and always), repetition is your best friend in design.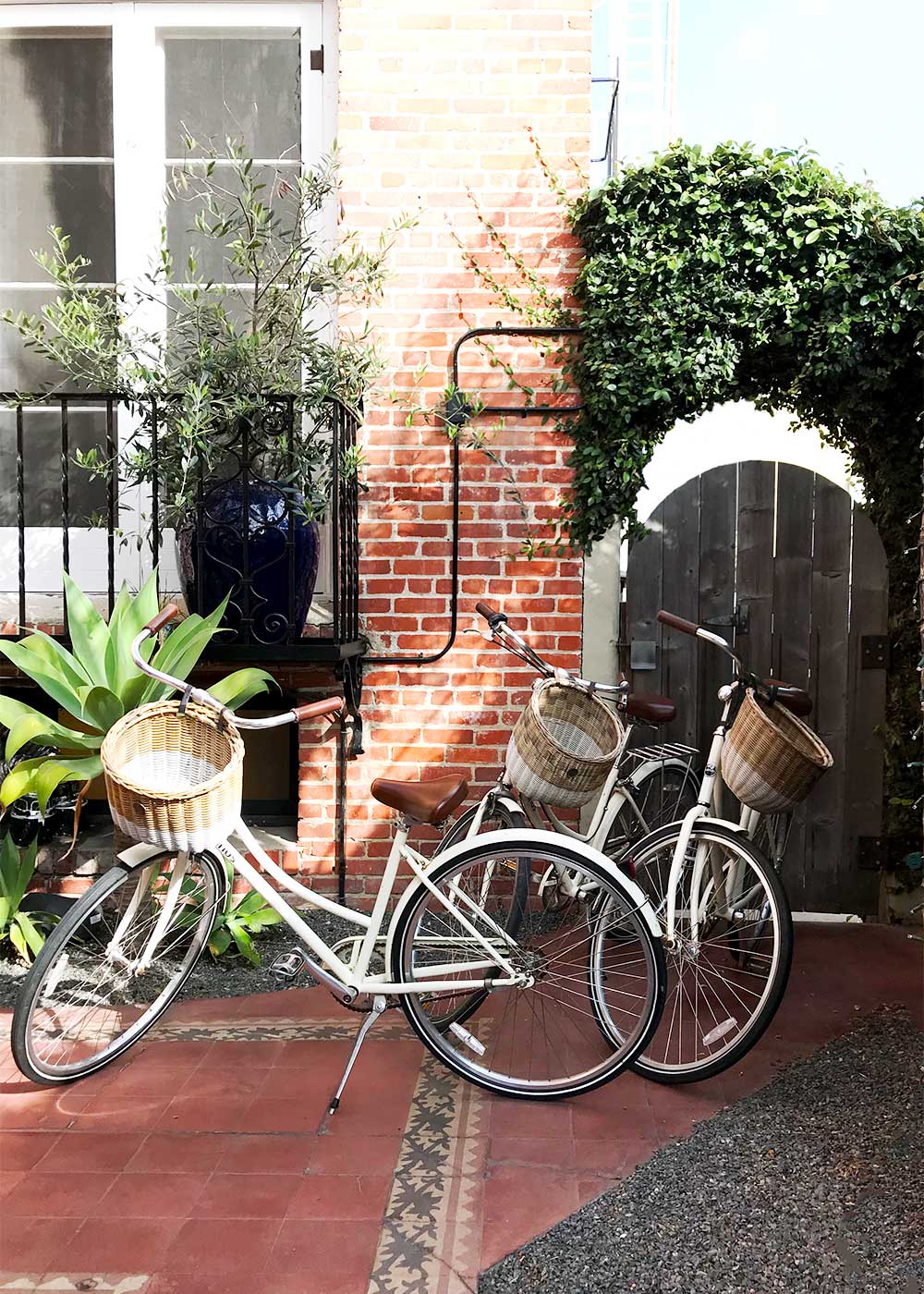 Staying at the Palihouse Hotel was worth every last penny. And I didn't even mention the part about the delicious continental breakfast on the terrace out back, lined with giant arborvitaes. Plain yogurt, homemade granola, soft boiled eggs, fresh squeezed lemonade, good coffee (not hotel coffee), and a flaky croissant. They do it all so well. Check out Palihouse, if for nothing else, to study their thoughtful, vintage design. Oh, and one last tip—Expedia has deals for the Palihouse.
This blog is made possible by your support (thank you), select brand partnerships, advertisements, and affiliate links to items I love and use. READ MORE >