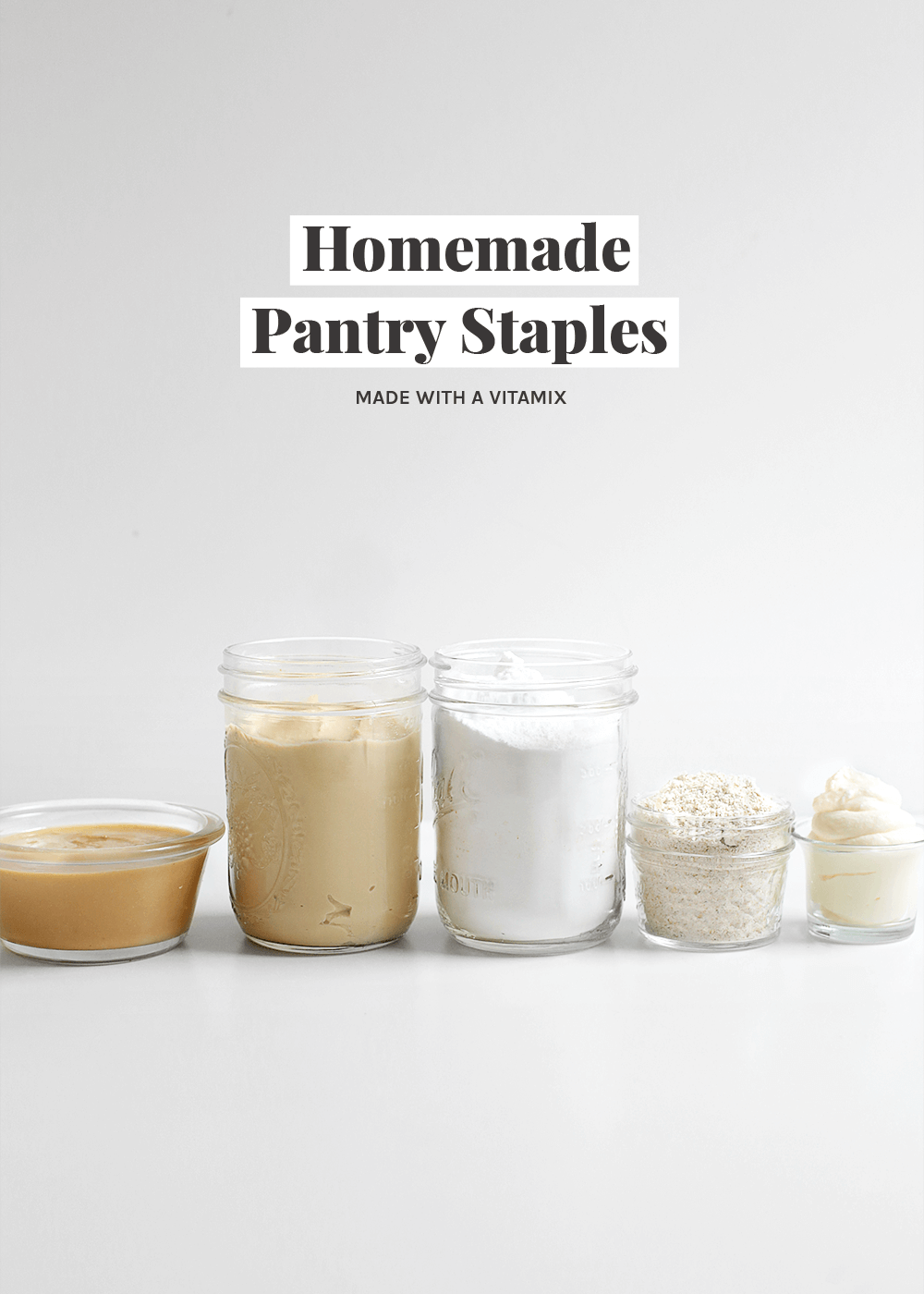 If it looks like a blender, blends like a blender, and makes smoothies like a blender, then it must be a blender. Unless it's a Vitamix. In that case, it's a blender, a food processor, an immersion blender, a peanut butter maker, an oat flour blitzer, a whipped cream whipper, and the list goes on and on. I married into a Vitamix family. My husband grew up using this high-powered blender. His Uncle Rex sold these machines for many years. And his mom, Tamara, got him a Certified Reconditioned Vitamix as a college graduation present. It's the same blender we've been using all these years. (Read on for giveaway.)
This post is a four part series sponsored by Vitamix and The FeedFeed. I've been using a Vitamix my entire adult life and have been known to travel with my Vitamix by car. I use my Vitamix as a blender, food processor, and sometimes a mixer. Thank you for supporting a brand that makes my kitchen run more smoothly.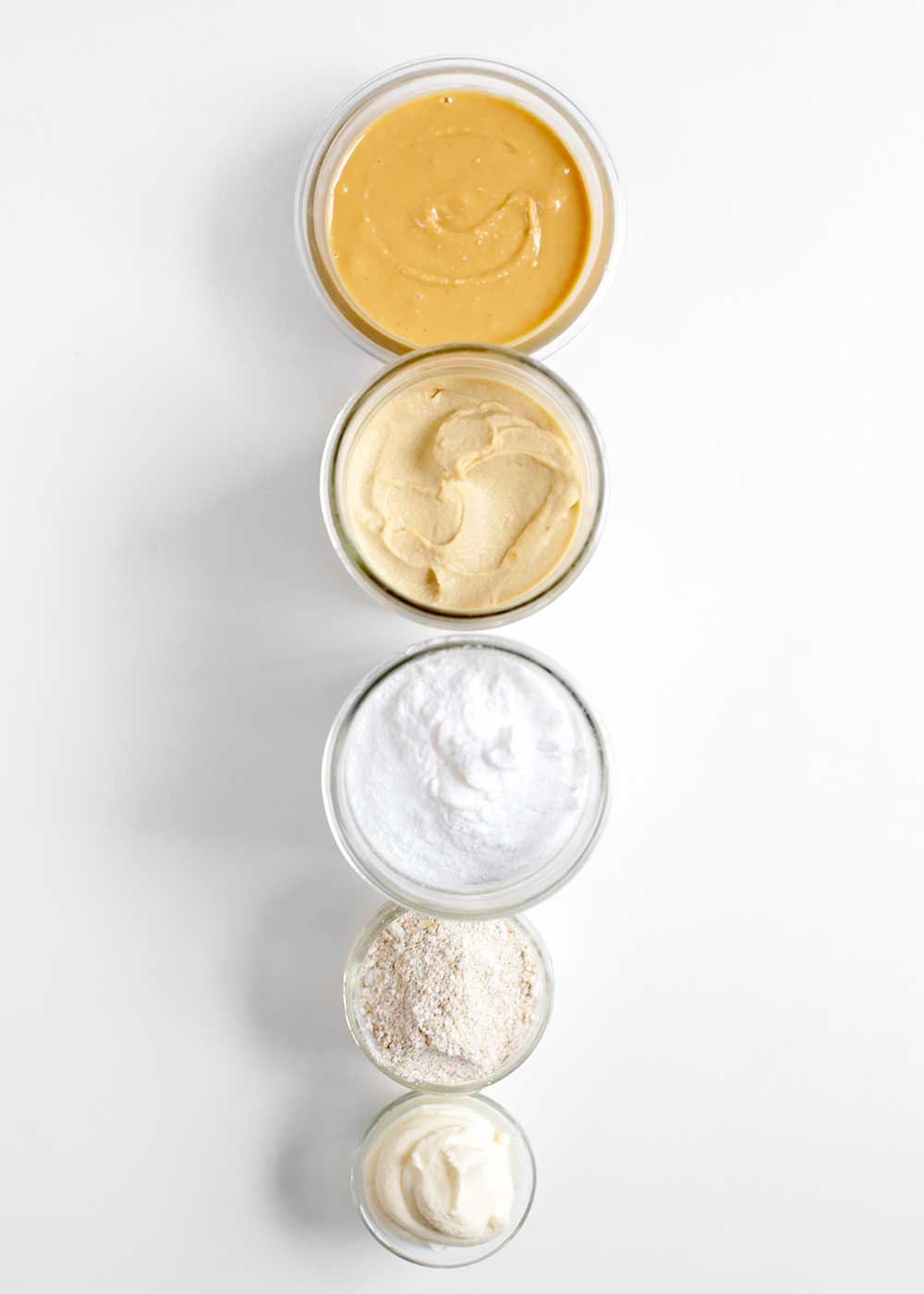 I grew up with one of those leaky, screw apart blenders, that could barely handle ice. We replaced it every couple of years. You know, right after the warranty expired. And because of that, we rarely used that unreliable small appliance. It couldn't be trusted. So when I married into a Vitamix family, I didn't believe in a world where blenders actually worked, much less a blender that would let me over-use and abuse it. This tool is now my right-hand man in the kitchen, my sous chef. At minimum, I use it daily. It's durable, minimal (in that it does the job of 4 small appliances), and it works like it should. A minimalist kitchen must-have. And with that, [read in Oprah giveaway voice] I'm so excited to tell you that I get to give one lucky person a new Vitamix Ascent Series. Before you enter, let me show you several homemade pantry staples made right in the basin of this blender. (Uncle Rex, how am I doing?)
Homemade Pantry Staples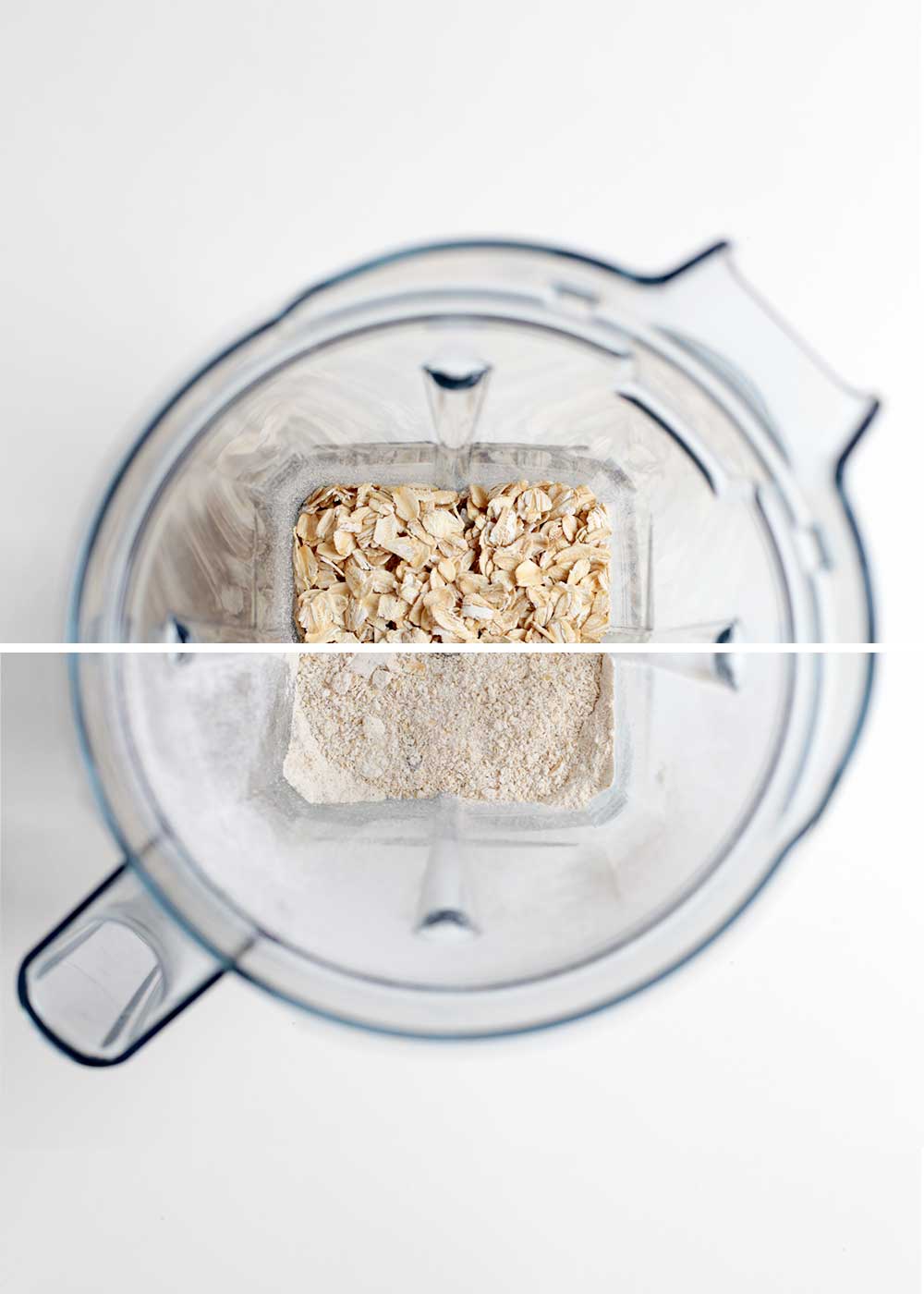 Oat Flour
Oat flour is something I use in a lot of recipes as a binding agent or flour. You can buy it at the store, of course, or you can just as easily make it in your Vitamix. To make: Add desired amount of regular oats, and blend on high into a fine powder, about 10 seconds.
Powdered Sugar
You're mid-recipe and out of powdered sugar. Not a problem. To make: Add regular sugar to the Vitamix and blitz on high until you have powdered sugar, about 12 seconds. You can also make extra fine sugar this way, pulsing at medium speed until granules are extra fine, not powdered.
Whipped Cream
This is one of my favorite things to make in the Vitamix. You could just as easily make it in a stand mixer, but you can't just as easily add hot water and dish soap to the basin to blend it clean. To make: Add desired amount of heavy cream and sweetener (powdered sugar or maple syrup) and slowly turn up the speed to medium-high, blending until stiff peaks, about 20 seconds. However, use your eyes as a timer for this one. It can turn from whipped cream to butter fast. If you take it too far, remove from blender and fold in a bit more cream to soften.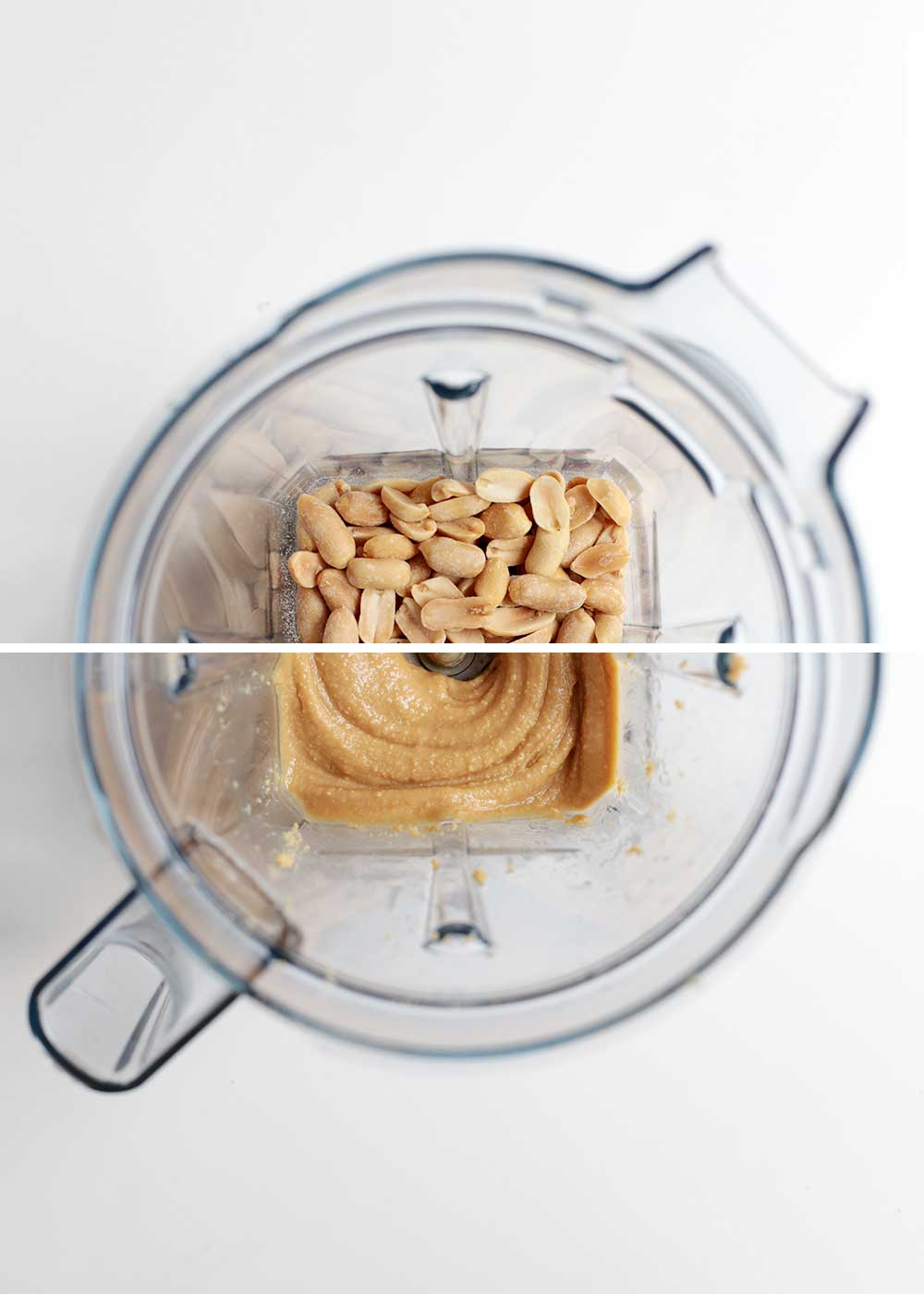 Peanut Butter
Skip the $10 jar from the store and make your own. You can get wild here. Mix nuts, add cinnamon, sweeten with honey or maple syrup, or not. Salt to your liking. For creamier results add a bit of oil, like grapeseed oil or coconut oil. To make: add dry roasted peanuts to the blender. Add in salt and sweetener if desired. Blend on medium-low until a creamy consistency has formed, about 1 1/2 minutes. Slowly add in a drizzle of oil to add creaminess while blending.
Hummus
Once again, skip the store and stay home. It's so simple to make your own. To make: try this base recipe. Add in roasted red pepper or whatever your stomach desires.

Giveaway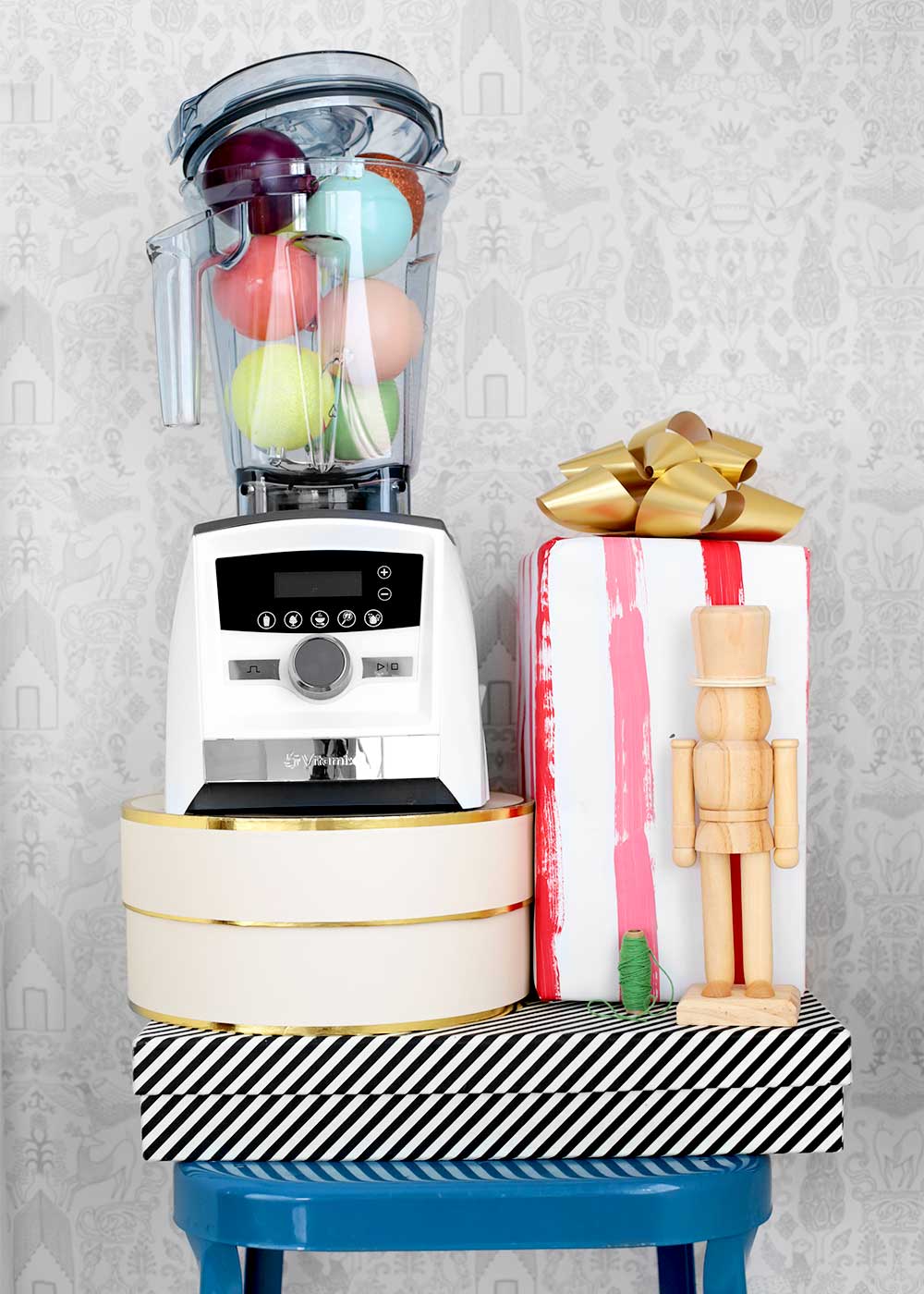 And now, for the best part of all, the giveaway! To enter: Giveaway closed. Leave a comment below with either your worst blender flub story or the first thing you'd make in your blender by 12/11/18 at 10 am CST. Must be 18 to enter and live in the US. Winner will be chosen at random. Good luck!
This blog is made possible by your support (thank you), select brand partnerships, advertisements, and affiliate links to items I love and use. READ MORE >