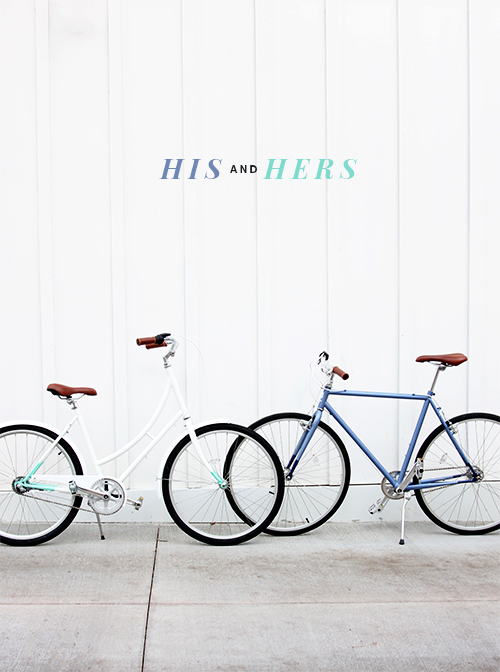 You may remember the Balsamic Pasta post a couple months back. It was more about marriage than it was about a recipe. It was about how we forgot to have fun together—a simple revelation that we came by the hard way. We found that carefree fun again between a couple of red paddles and a ping pong table from Craigslist. We also found it after renting bikes to trek around the city with out-of-town friends. Afterwards, we decided a set of wheels would be another good investment in us. Brilliant sent over his and hers bikes. (Thank you Brilliant!) We're in love. On all fronts.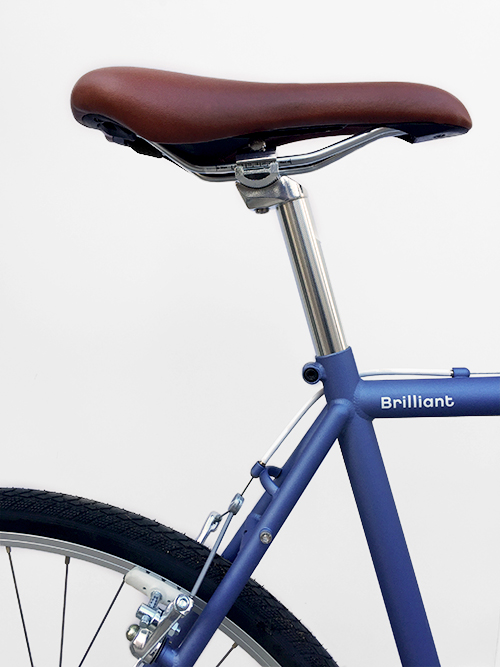 For the past three of summers, we've spent a week in Long Beach Island, NJ with my extended family. At least a couple times a trip, I steal away on bike at top speed, which I have no business doing because my coordination is entirely unpredictable. I'm not escaping my family. I'm escaping adulthood, for a moment. It's the only time I like my hair knotted to a tangle. I don't care to drive with the windows down. I still do no hands and no feet like I mastered on my pink Huffy mountain bike in the fifth grade. There's just something about riding a bike that makes me feel entirely free. Though, for a lot of years you couldn't pay me to get on a bike. Too many seasons spent rehabbing my knee from soccer injuries took all the joy out of it. Now it reminds me that my knees work and that I'm not as old as the number of grey hairs in my head. But mostly it reminds me that I'm still her. I'm plenty adult now, but there's still a fifth grade her in my bones. It comes out above two wheels and a creamy milk chocolate seat. She's carefree. Just as I remember her.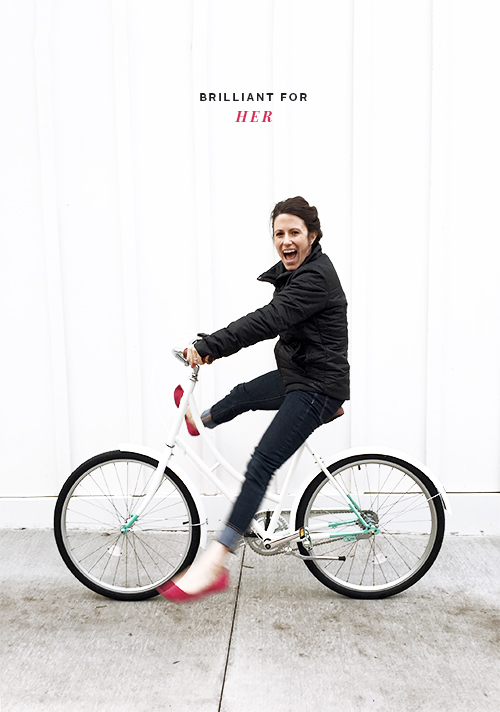 From now until December 31, 2015, Brilliant is offering $50 off your bike order with the code FAUXMARTHA50. Yes! 

#ridebrilliant
Why we love Brilliant Bikes? They're minimal yet classic in design. Every bike comes with ultra durable vinyl handles and a color palette that makes my eyes sing. They're affordable and light weight. Even I can carry the bike. Along with their speedy arrival in the mail, is an email with video assembly instructions and a soundtrack for your pleasure. We love Brilliant and feeling like kids again. Speaking of, they just launched a kids line.
DETAILS. His Bike: 3-speed Astor in steel blue. Her Bike: 3-speed Mayfair in simply white.
PS—If you find yourself in Minneapolis with a bike (or a car), preferably in the warmer months, check out my 24 hour city guide on Design Sponge, and wear your stretchy pants.
This blog is made possible by your support (thank you), select brand partnerships, advertisements, and affiliate links to items I love and use. READ MORE >