I've departed from my normal flour, butter, and sugar gig this week. I hope you don't mind.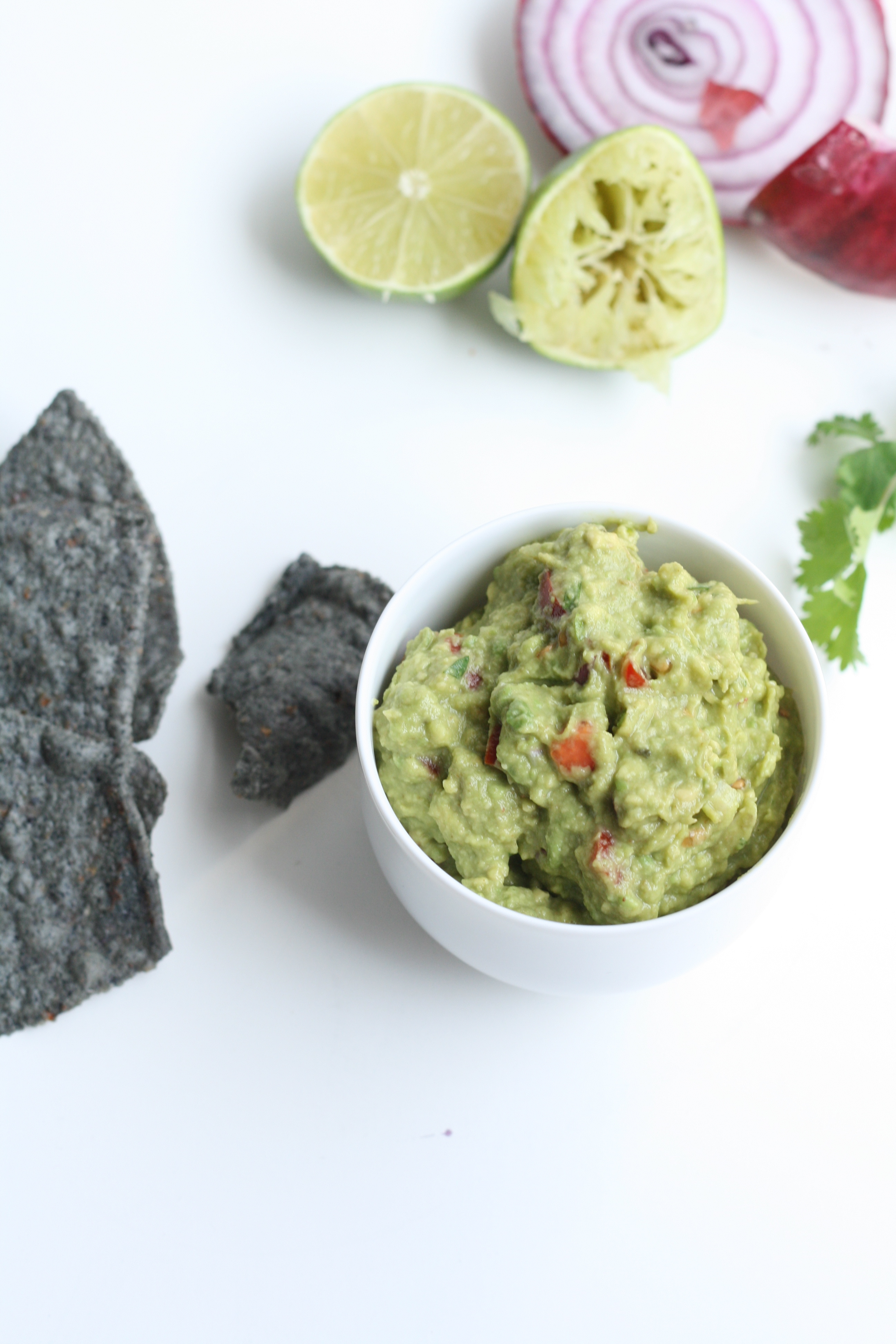 Confession: I'm a mexican food junkie, and I eat way too much guacamole. But I wasn't always this way. Sadly, my unrefined childhood taste buds didn't crave guac until I was in college. I lost a good 20 years of consumption. However, I think I've made up for it in the last six years. Thank goodness for its health benefits.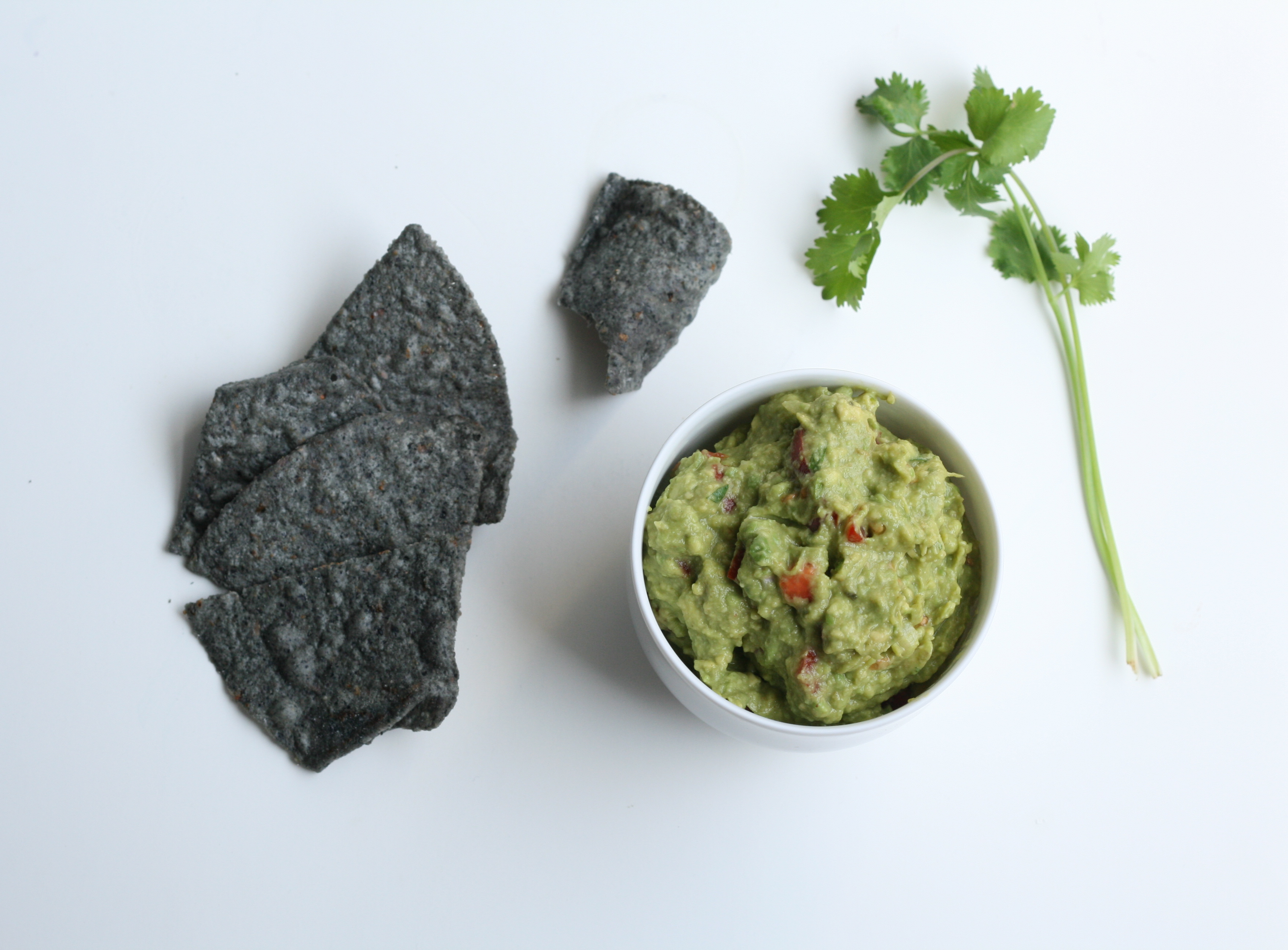 Every time I make guac, I think of my mom. She first introduced me to it with a recipe called—Game Day Guacamole. I can still see it peeking out of her overly stuffed light blue checked recipe box. Excuse me while I reminisce. The fact that food has the ability to conjure up vivid memories makes me love it even more.
I wish I could say that I still use the Game Day recipe, but I don't. Being the hard-headed person that I am, I had to come up with my own recipe. I blame it on the artist in me. I'm like a dog marking its territory. I have to put my stamp on everything. Knowing how I am now, I can only imagine what I was like as a child. My apologies Mom and Dad. But lucky for you, I have perfected my recipe. At least to my liking. So go ahead, and give it a try.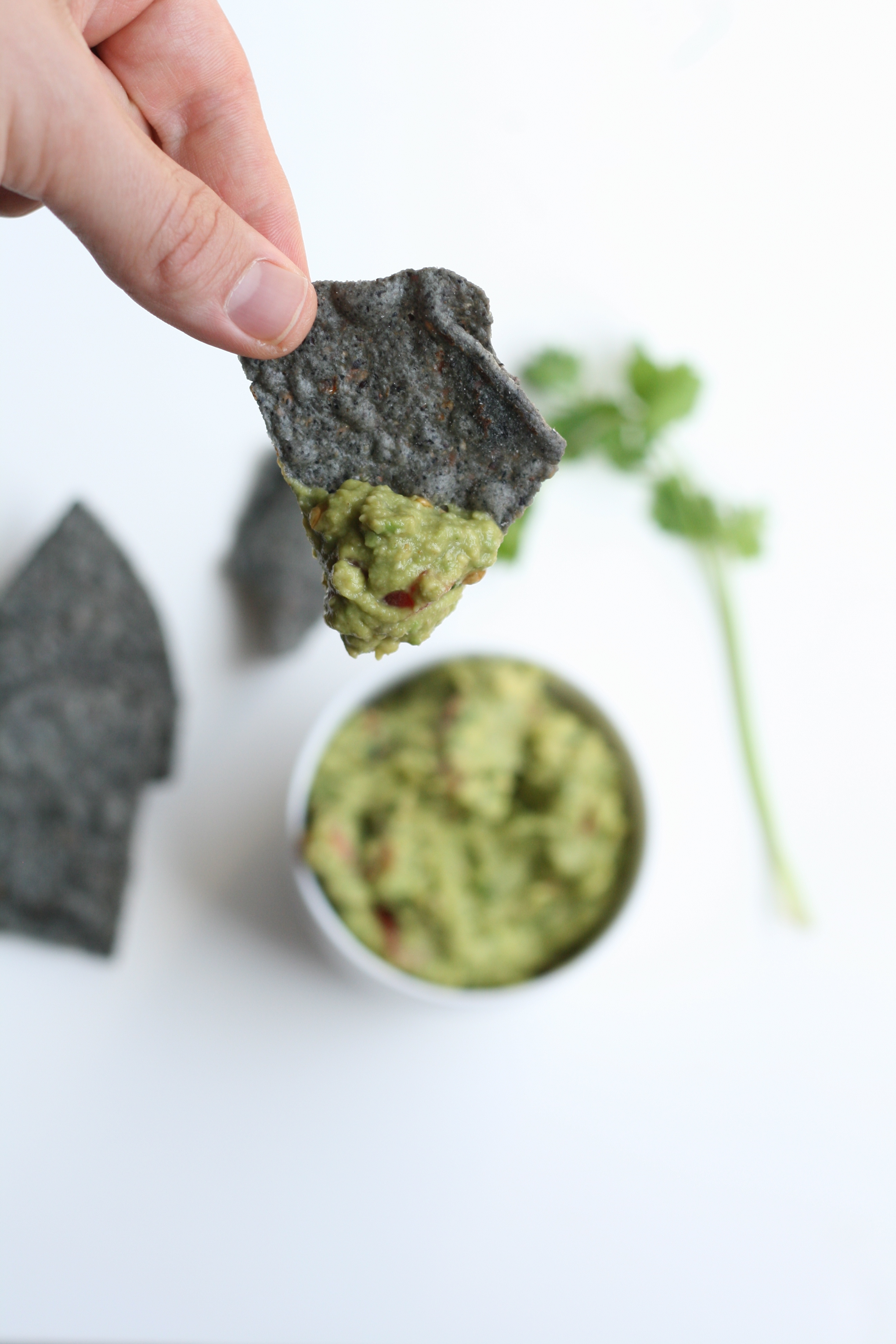 The best thing about this recipe—it's not a science. Precision isn't a must. Taste as you go. Follow your gut. And put your own stamp on it, or not.
Guacamole
recipe from yours truly  
5 ripe avocados, peeled
1/4 c. chopped grape tomatoes
2 tbsp. chopped red onion
2 garlic cloves, minced
1 tbsp. fresh cilantro, chopped
3-6 jarred jalapeños, chopped
1 1/2 tsp. cumin
half of a lime, squeezed
sea salt
1. Add avocados to a large bowl and mash. Click here for a peeling how-to.
2. Mix in tomatoes, onion, garlic, cilantro, jalapeños, cumin, and lime juice.
3. Add Sriracha and sea salt to taste.
4. Taste. Add more where you see fit. It's usually salt or cumin for me.
5. Press plastic wrap on surface of guacamole. This will keep oxygen from creeping in and turning things brown before you serve it.
This blog is made possible by your support (thank you), select brand partnerships, advertisements, and affiliate links to items I love and use. READ MORE >