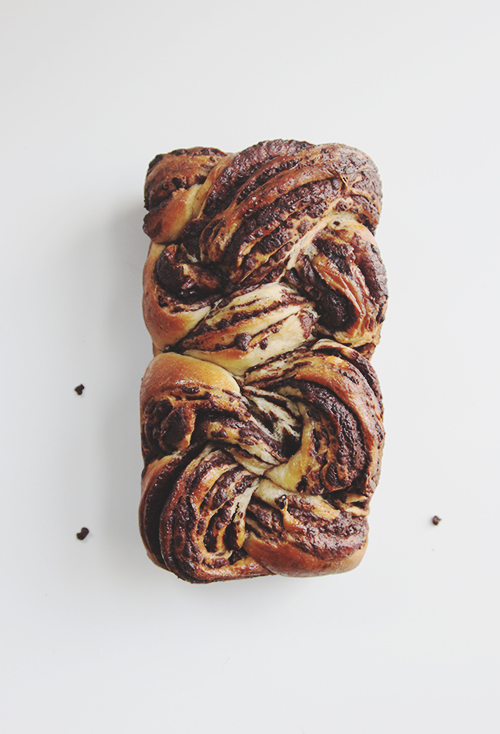 Colorado or bust was my mantra. #Denver2014 was my hashtag. For nearly 6 years we've tried to make our way out west. After our last move to Connecticut, we promised ourselves that we'd pack up and make the Rockies our backyard once Kev finished his postdoc here. No excuses. Here we are 4 months from wrapping up his postdoc. And guess what? We're not moving to Denver.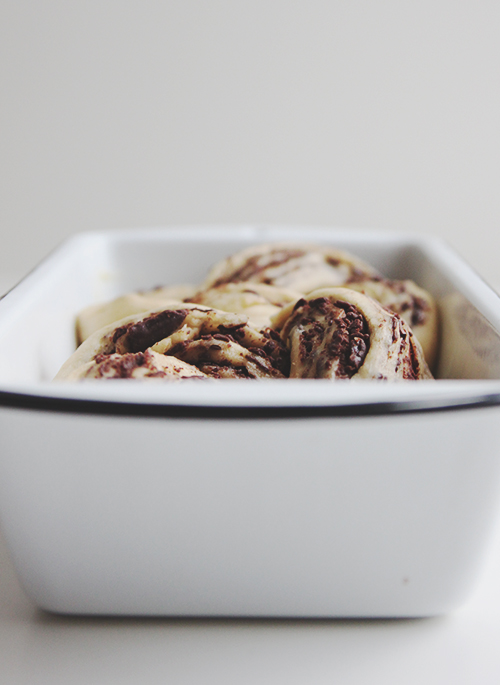 Some doors shut. Some doors never open. And some doors open to places you'd never expect—like Minnesota. We're moving to the Twin Cities this summer! We landed there last weekend (me for the first time) just in time for the blizzard to start. I'm a snow junky, so I took no issue with the weather. It just gives me an excuse to buy taller snow boots at the end of season clearance.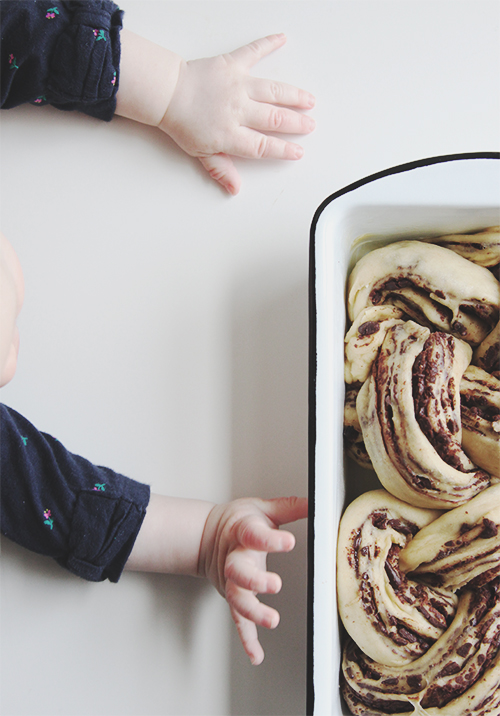 Our last morning there was spent with Sarah (The Vanilla Bean Blog) and her family, the real reason we're moving to Minnesota. I'm only half kidding, but knowing she's there made the decision an easy one. She made a variation of these muffins. And sent us home with the leftovers. I ate every last one even after Kev accidentally sat on them on the plane. Ay yi yi. Sarah and I have been talking about getting together for years. I'm pretty sure I talked a mile a minute trying to squeeze in lost time, forgetting that we'll have endless amounts of time to talk in the future. That is, if I haven't already scared her off.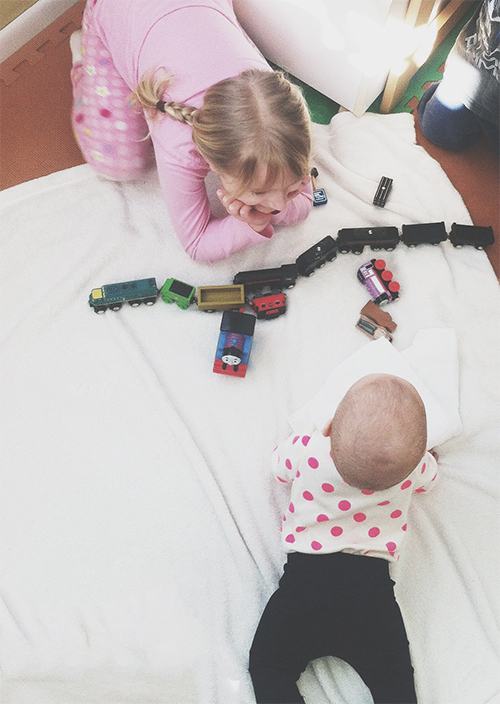 Her kids, Winter and River, took to Hal right away and she to them. I got a little misty. They played for a good long while—at least long enough for me to eat two muffins, granola, and a cup of coffee. That's magic.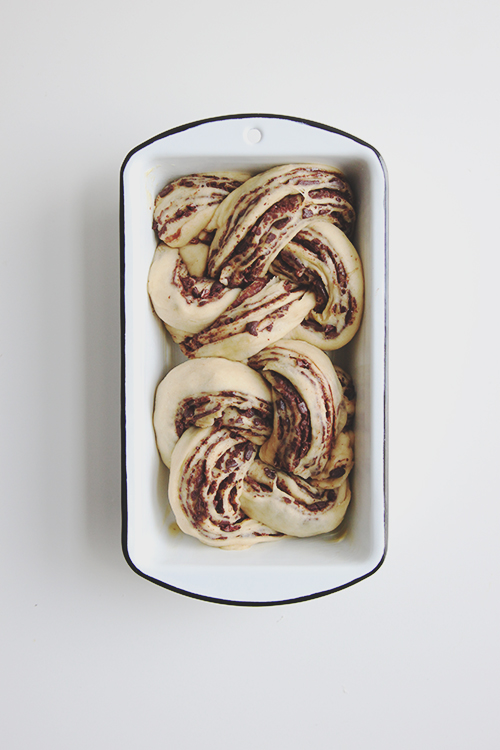 It was Sarah that turned me on to cacao nibs, which I've been buying by the bucket full. And it was Zoë, who I've been following for years, that turned me on to the Artisan Bread in 5 minutes a Day. (Zoë lives in Minneapolis too.) So I thought, there's no better way to announce this move to Minnesota than to make Chocolate Braided Cacao Bread, a joint effort recipe-wise between Sarah and Zoë. Secretly, I dream of making bread with them or at least being a fly on the wall watching them knead their magic.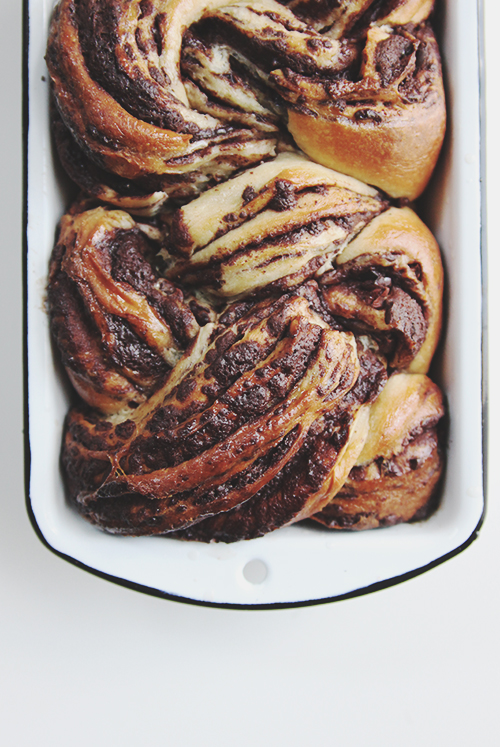 This bread is so, so good. And so, so beautiful, though the beauty credit goes to the recipe and not me. This recipe will make you look and feel like a seasoned bread maker. I want to make a thousand more loaves now. And I might because it surprisingly took no time at all. And because the loaf may be gone tonight after we make french toast out of it.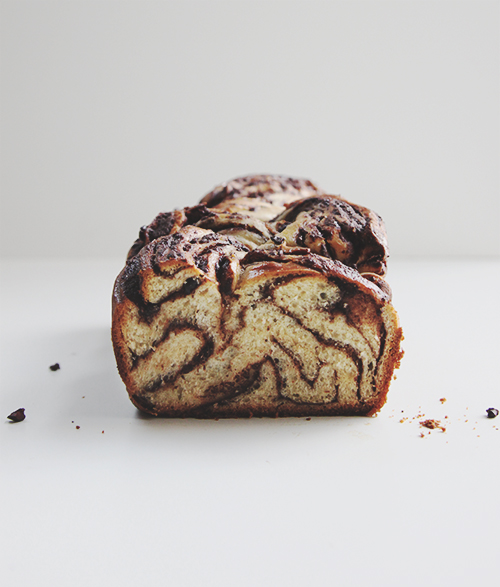 This will be our third move across states within 6 married years. Maybe we're getting old, but we're ready to say goodbye to our gypsy lifestyle. We're ready to plant ourselves and, as cliche as it sounds, put down roots. We're ready to go deep with people and establish long lasting friendships. We're ready to exist without a time stamp over our heads. I've had a tendency these last couple years to stick to myself. I haven't wanted to get close to people for the fear of having to say goodbye and start all over. Again and again. This move is indefinite. There's no time stamp. I'm looking at it kind of like a marriage. I'm saying I do to a new city and a new state. I'm saying, for better or worse, for short winter or long winter, I'll love you. I'm ready to make this city my city. Minnesota, we're coming for you.
Notes on the recipe: I made it pretty much verbatim with a few tiny alterations. I'd highly recommend getting the Artisan Bread in 5 minutes a Day book which you'll need for the brioche recipe. However, they've also posted the it on their site. Divide it into thirds to work with the Chocolate Cacao rendition. To the chocolate mixture, I added a pinch of kosher salt and only used a pinch of cardamom. I braided my loaf a bit different, but only by accident. Once the dough was rolled into a log, I did 4 cuts, so I had 4 rolls to braid rather than 2 (a little extra stretching gave me the length I needed). I braided them the same way as the recipe showed, however, after braiding, I formed it into a circle. And did the same to the remaining 2 rolls (braid then form into a circle). Then placed it in the pan to bake. Don't let the bread go to waste if it goes stale on you. Make french toast or bread pudding with. It's killer.
PS—there's a slew of other Minnesota Bloggers I've yet to mention that I cannot wait to meet, many that I've followed for years. I'm pinching myself to be in the same city as them. I'm a believer that certain doors open for a reason. I'm excited to see what this door brings.
(Visited 11,179 times, 1 visits today)
This blog is made possible by your support (thank you), select brand partnerships, advertisements, and affiliate links to items I love and use. READ MORE >