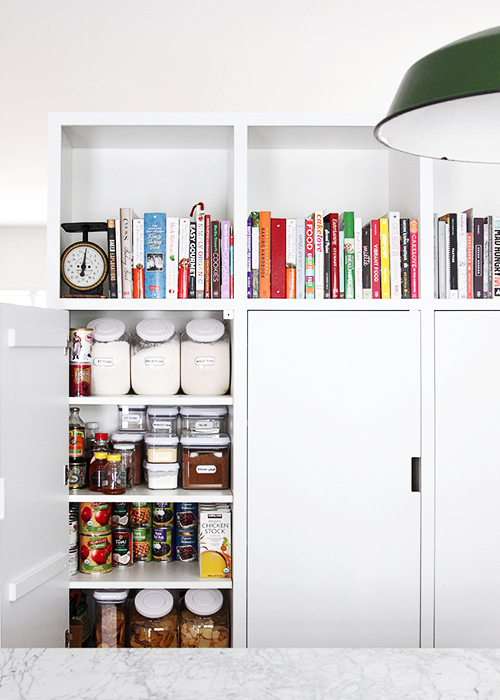 At my first design job out of school, we had an efficiency box. If a step in the workflow seemed inefficient, you put anonymous feedback in the box—either a problem or a solution. Upwards of 12 people touched a project during its lifetime. To meet deadlines and create great work without mistakes, an efficient workflow was key. It hit me while dialoguing about Minimalism in the Kitchen during the A Couple Cooks podcast—the kitchen pantry should be no different. It should be smart and efficient. It should work for you, not against you. So, I built a minimalist pantry. [Take the in-depth The Minimalist Kitchen Course here.]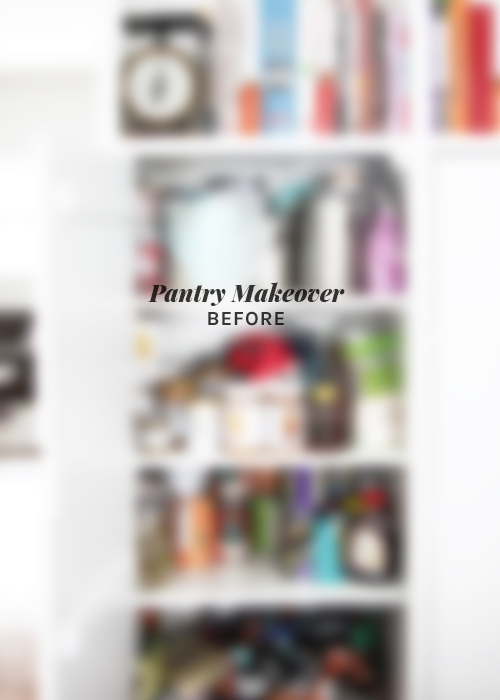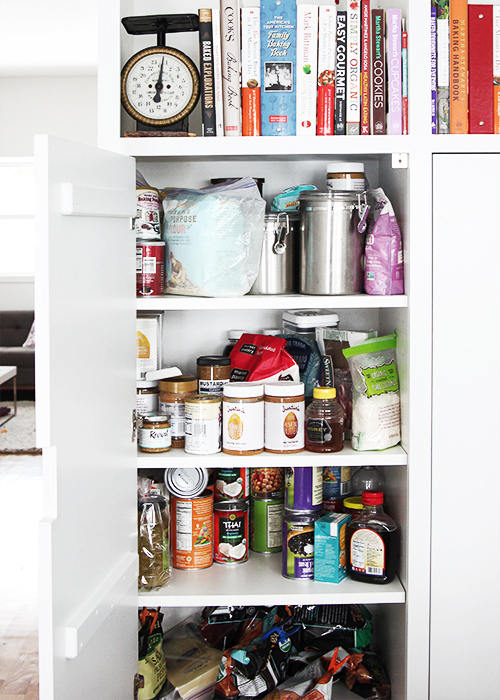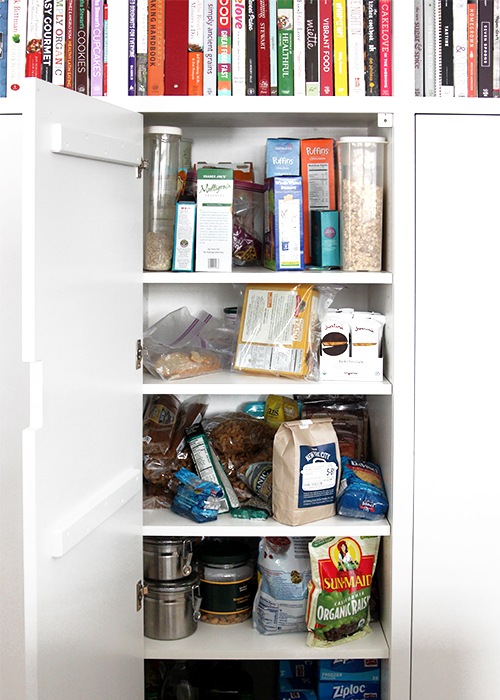 As you well know by now, I love the idea of minimalism. Less is more. Amen! But I see minimalism also being synonymous with smart, intentional design. I love when things work—when I'm on a website and the next click is under my finger. Or when I go to grab a spice in my cabinet and I don't curse because it's easy to find. It's that sweet spot where form meets function. But it's like fingers on a chalkboard when something doesn't work when it should. If I had to guess, your pantry is one of those things that doesn't work. Mine didn't either.
I fee like we're taking our relationship to the next level today. I'm giving you a look inside my underwear pantry (before and after) and letting you inside my brain. Here's how to build a pantry that works for you.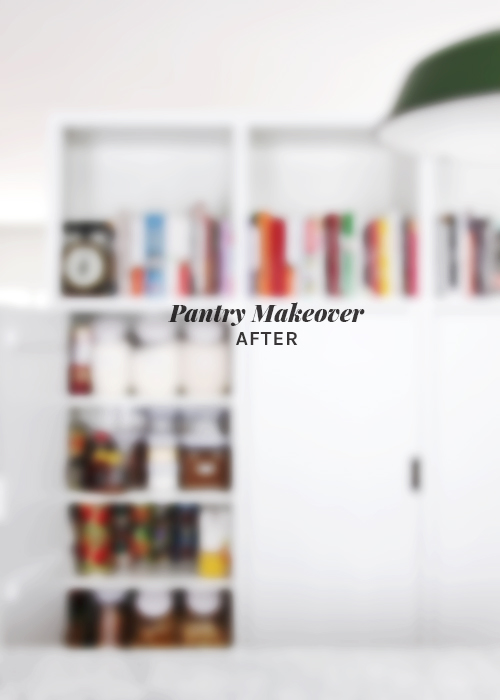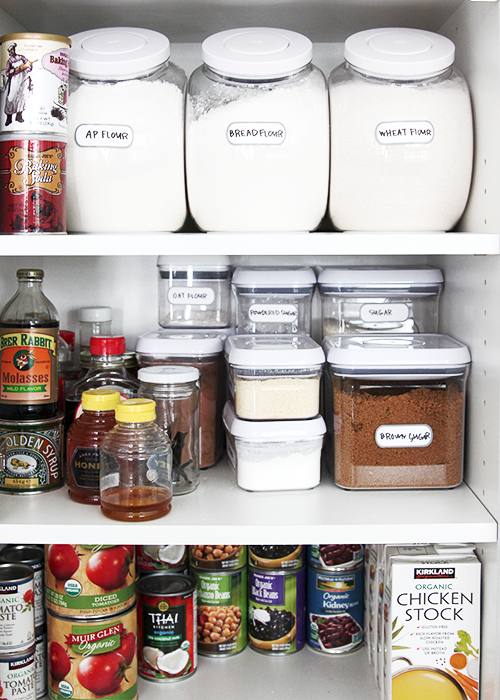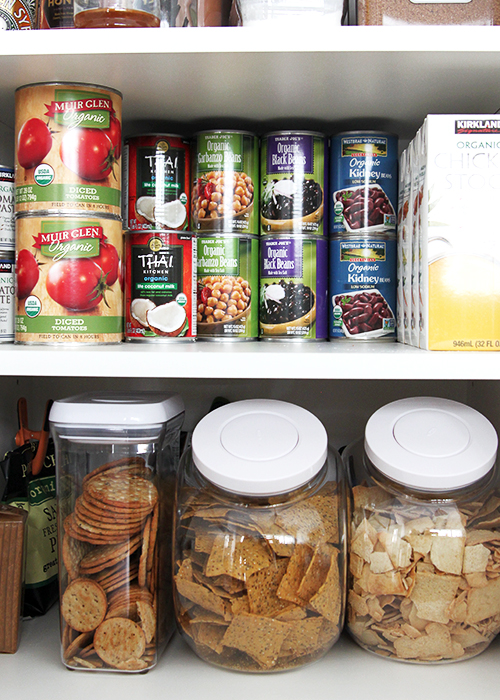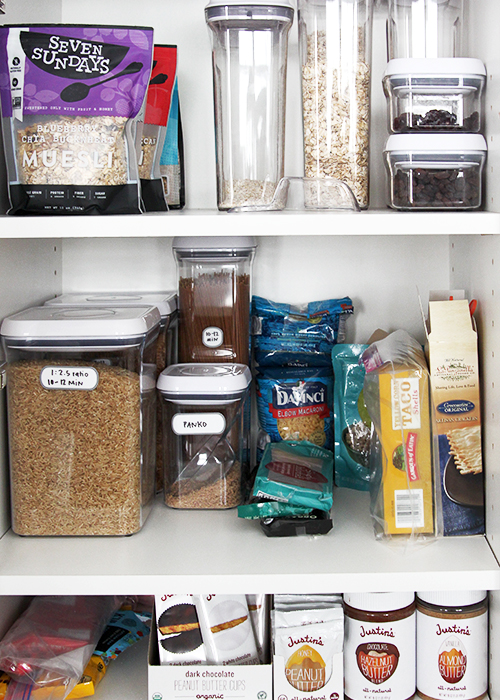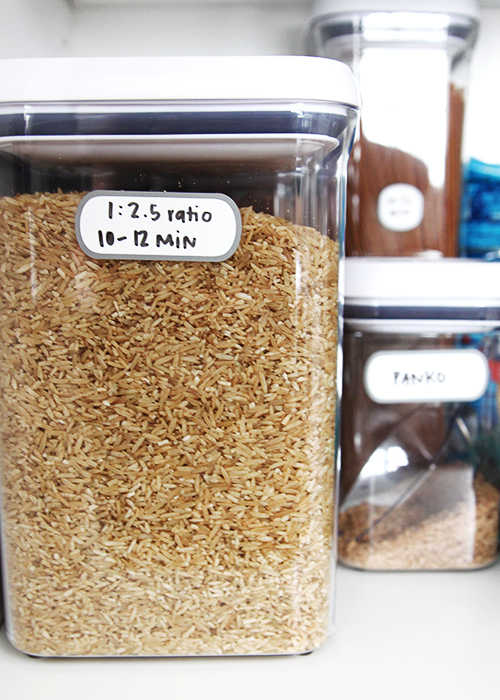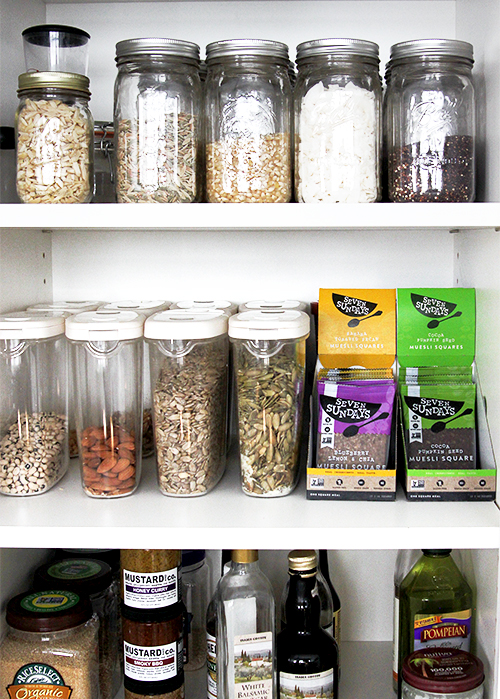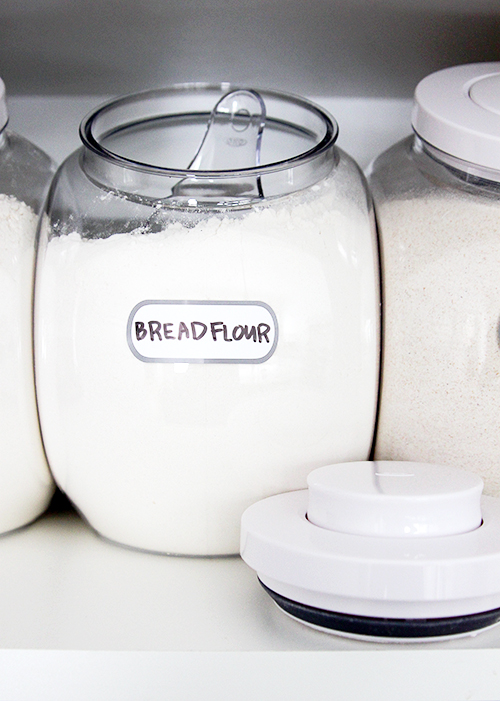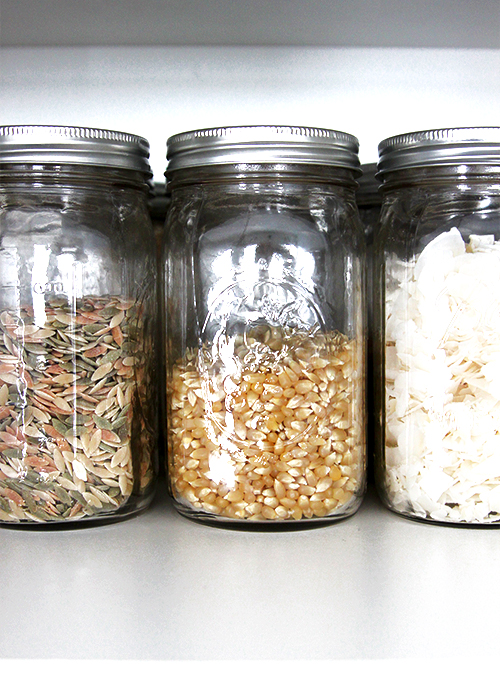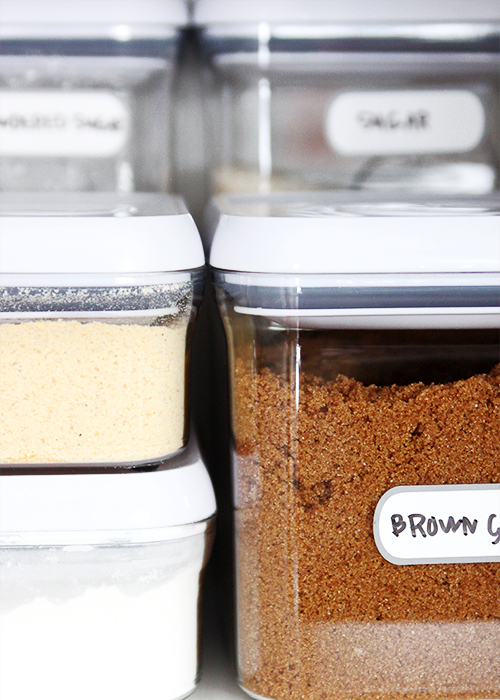 How-to Build a Minimalist Pantry
Keep inventory.
Think of your pantry like a tiny business. Goods are constantly coming in and out. You've got limited shelving and a bunch of employees ranging in age from 2-84. Develop a workflow to meet your inventory needs.
Buy clear containers.
Use clear containers to store most of your food. I like the OXO Pop Containers and the Wide Mouth Ball Jars. It's easy to see what's out. It's easy to find what you're looking for. Rebuild your spice cabinet using glass containers. I like starting with Archer Farms Spices. Then label containers that need it, adding cook times and ratios when necessary. Up until recently, we stored everything in the boxes or bags they came in. Navigating the pantry was like walking through Times Square. Awful.
Building a pantry is quite expensive. When we first got married, I opted for the cheaper stainless steel canisters and plastic Rubbermaid containers over the OXO Pop Containers. I've since disposed of all of them. They didn't work like I needed them to. As my dad always says, do it right the first time or save up until you can.
Buy ingredients.
Think of items in your pantry as an ingredient. For example, we buy a certain brand of tortilla chips. Always. The same with noodles, rice, crackers, oats, cereal, nuts. I could go on. No matter who is on shopping duty that week, we know which ingredient to buy. Become brand loyal and/or shop the bulk aisles. Save your decision making power for other things.
Give yourself parameters.
Even if we could afford it (we can't), I'd never want a huge house. I'd have to then maintain the big thing. The same rule applies to the pantry. Build and buy what you can maintain. Drop your spices to 24, especially if you rarely use the other 17. Less is more. If you want to hear me wax on in detail about this topic, head over to the A Couple Cooks podcast.
For a comprehensive guide to creating and cooking in a minimalist kitchen, check out my cookbook, The Minimalist Kitchen and take the in-depth course.

More organizing posts around the web:
13 Tips for Organizing Baking Supplies from Girl versus Dough
Closet Organization from Shutterbean
This blog is made possible by your support (thank you), select brand partnerships, advertisements, and affiliate links to items I love and use. READ MORE >