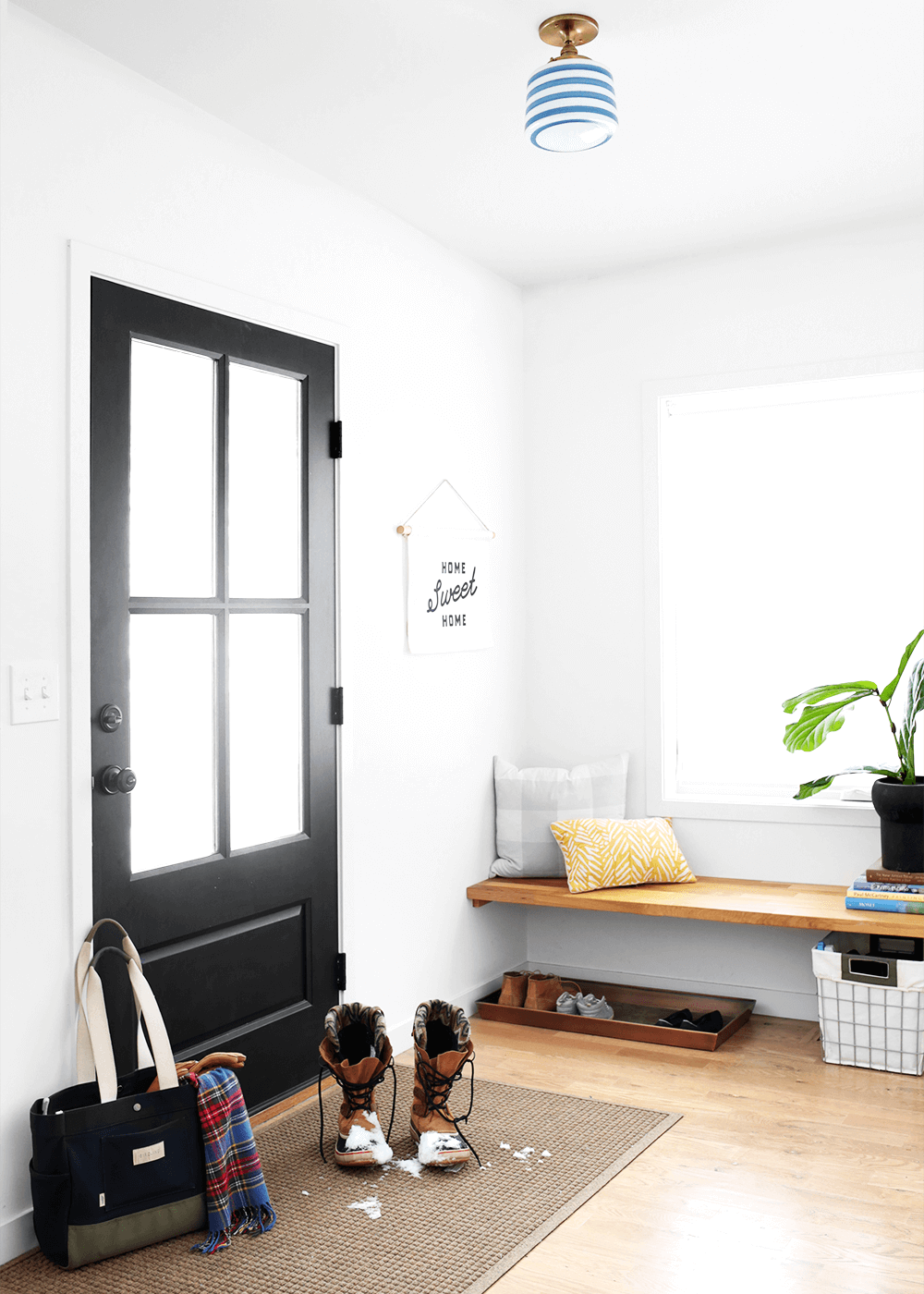 You know you're getting old when you start telling everyone how much you love the doormats at your front and back door. When you hold a spot on Valentine's Day, a day for declaring love, to wax on about these mats. When you write a "poem" titled: Ode to the Waterhog. There's no going back from here. Last year I went on a hunt to find an industrial-strength doormat that didn't also scream industrial. Our wood floors were taking a hit during the wet months of the year, as were our rugs. The floors were always damp, and the rugs were always dirty. Enter the waterhog. Love is in the air and on the floor.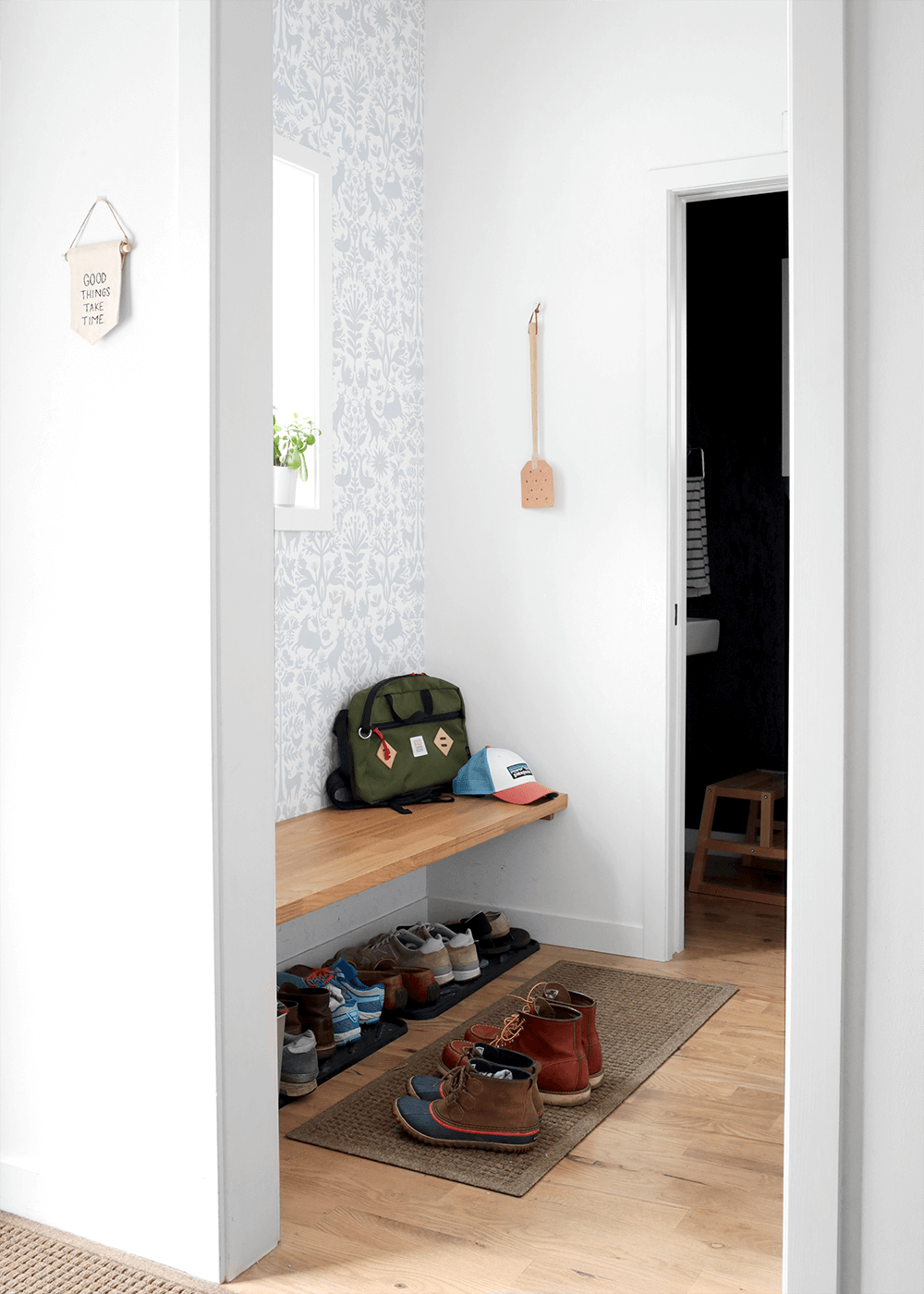 After a solid year of use, after trying out one at the back door before adding one to the front door, I'm ready to permanently declare my love for the Waterhog on the blog. We bought ours from L.L.Bean after reading through hundreds of too-good-to-be-true, 5 star reviews. Like, I've had mine for 10 years and it still looks brand new. These clean up so easily. They stay in place and lay flat. They keep my floors completely dry.
The reviews didn't lie. We've loved ours for all the same reasons. They vacuum or shake clean in the winter. And as soon as the temperatures warm up, we spray them down outside for a thorough post-winter clean. They come in a variety of colors and sizes so you can customize them to your space. Best of all, they never seem to age, which is good, because these doormats are a bit of an investment. With that said, I recommend purchasing them during a sale. Here's that poem I mentioned. Brace yourself.
Sources
Everyspace Waterhog Boot Mat Large, in Camel (Mudroom)
Everyspace Waterhog Mat 3'x3'10", in Camel (Back Door)
Everyspace Waterhog Mat 3'x4'11", in Camel (Front Door)
Entryway Post
Mudroom Post
A Tip for choosing the best size
As you're choosing a size (there are tons of options), account for additional space needed when the door is open. For example, you're walking in the back door with snow on your boots. Do you have a spot to stand while you close the door or do you have to step on the floor to close the door?

Ode to the Waterhog
I've never spent so much money,
"Don't look at the credit card honey!"
On a mat for the front and back doors
To protect our beloved wood floors.
I love it for so many reasons.
One—it thrives throughout the seasons.
And despite all the rain, snow, and ice,
It always looks brand new, how nice.
Two—they come in many colors and sizes
"Is that custom?" everyone surmises.
Because it fits in that spot so snug
Honestly, way better than any old rug.
A waterhog! Doesn't that name seem fitting?
PS—wait for the 25% off sale before committing.
To see all house posts, head this way >
This blog is made possible by your support (thank you), select brand partnerships, advertisements, and affiliate links to items I love and use. READ MORE >