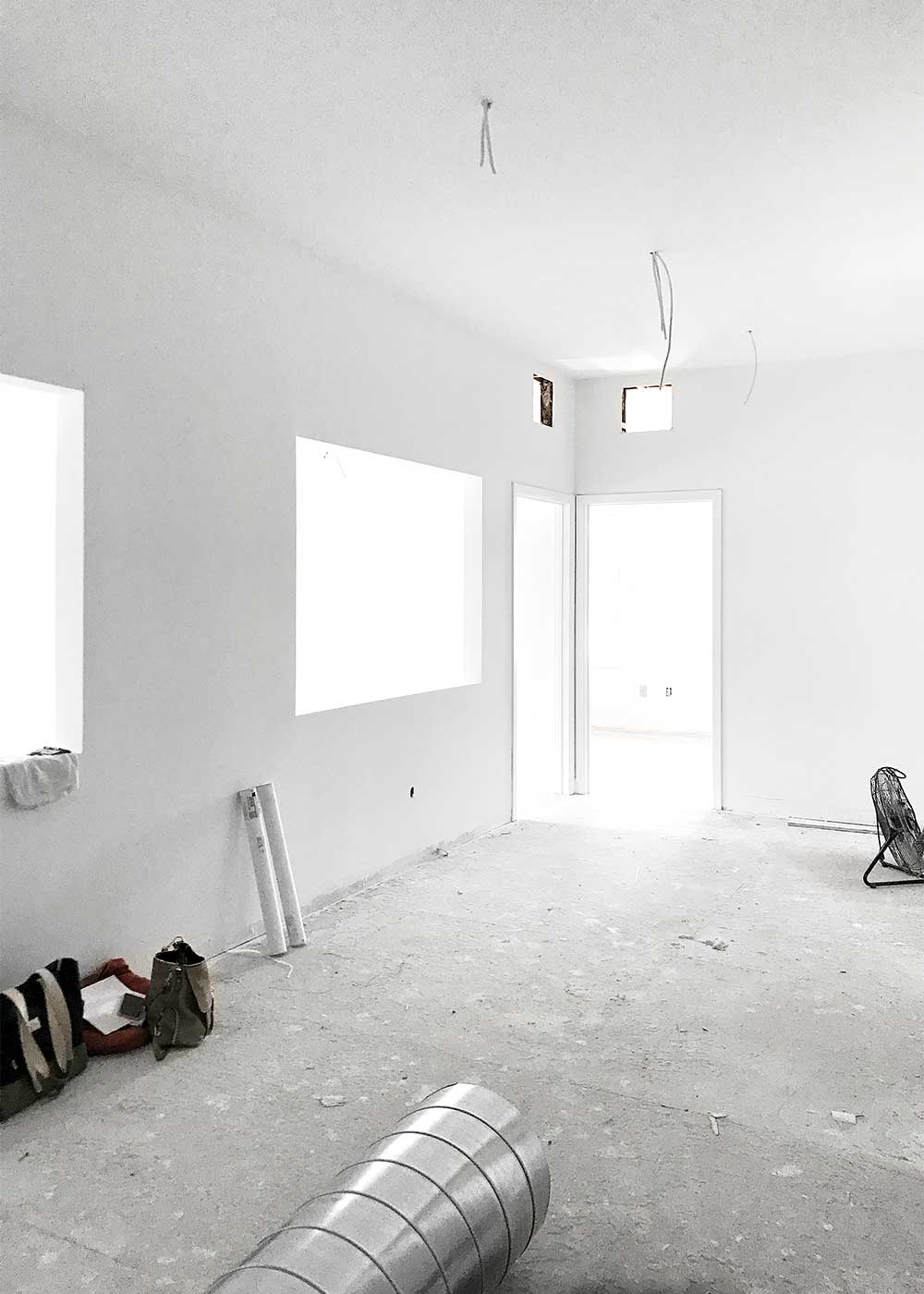 This summer I've been doing a lot of work offline. And I sorta love it, the cadence and pace and quietness of it all. I've carved out space to create and think, a space without double taps and stats and algorithms. I've jumped off the hamster wheel of hustle, too, a wheel I used to do a lot of spinning in. I don't sorta love it. I love, love it. As someone who makes her living online, this makes for a muddy reality. Though, I think these two worlds can coexist with each other—online and offline—as long as I pay close attention to the ratios I give each of those spaces, as well as the places I go to get refueled. One of those offline spaces I've been working in this summer is the new Pinch of Yum Studio, helping to design the interior of their workspace. It's a project that makes me feel my heart beat, a project that makes me feel alive. I'd love to share it with you. 
I came onto the project at the end of the construction phase, when the plaster dust was flying, to help select wall colors, trim, doors, windows, etc. But the hard work of construction preceded me. Basically, I got to start at the fun part. Here are a couple of before images of the Pinch of Yum Studio, with the "fauxpressional" hard at work. [Note: A fauxpressional is a false professional. I am a graphic designer by trade stepping into the world of interior design with no formal training, a place so many of us find ourselves, a place I keep finding myself. I'm owning it. And putting a label on in too.]
PS—Did I ever mention that I helped design the layout of their previous studio? I'm pretty sure I forgot.
Before
Mood Boards
Lindsay and Bjork, of Pinch of Yum, wanted to create a calm, clean, inviting, zen-like workspace that reflects the Nordic aesthetic of Minnesota. I took that prompt 3 different ways.
Minnesota Cozy Cabin
Bright Scandinavian
Naturally Neutral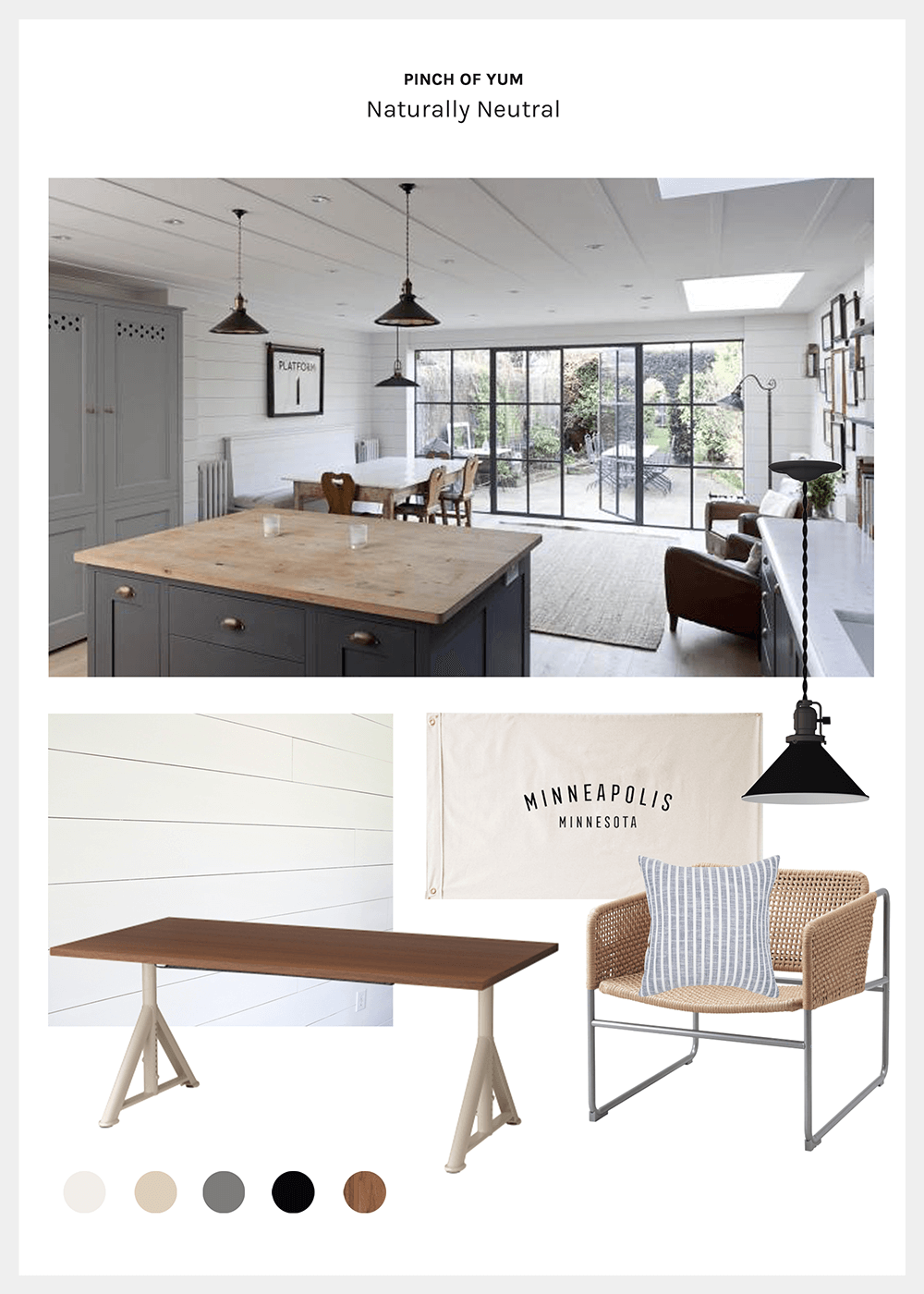 Can you guess which one they picked?
I'll share more of this project in the coming weeks. In the meantime, you can follow along with the #pinchoffaux hashtag. In other news, I'd love to hear a project that made you come alive this summer—from going low waste, like my friend Kimi, to designing a space, to getting offline. I hope your heart is beating, enough to feel it. I heard mine in the quiet places, offline.
This blog is made possible by your support (thank you), select brand partnerships, advertisements, and affiliate links to items I love and use. READ MORE >