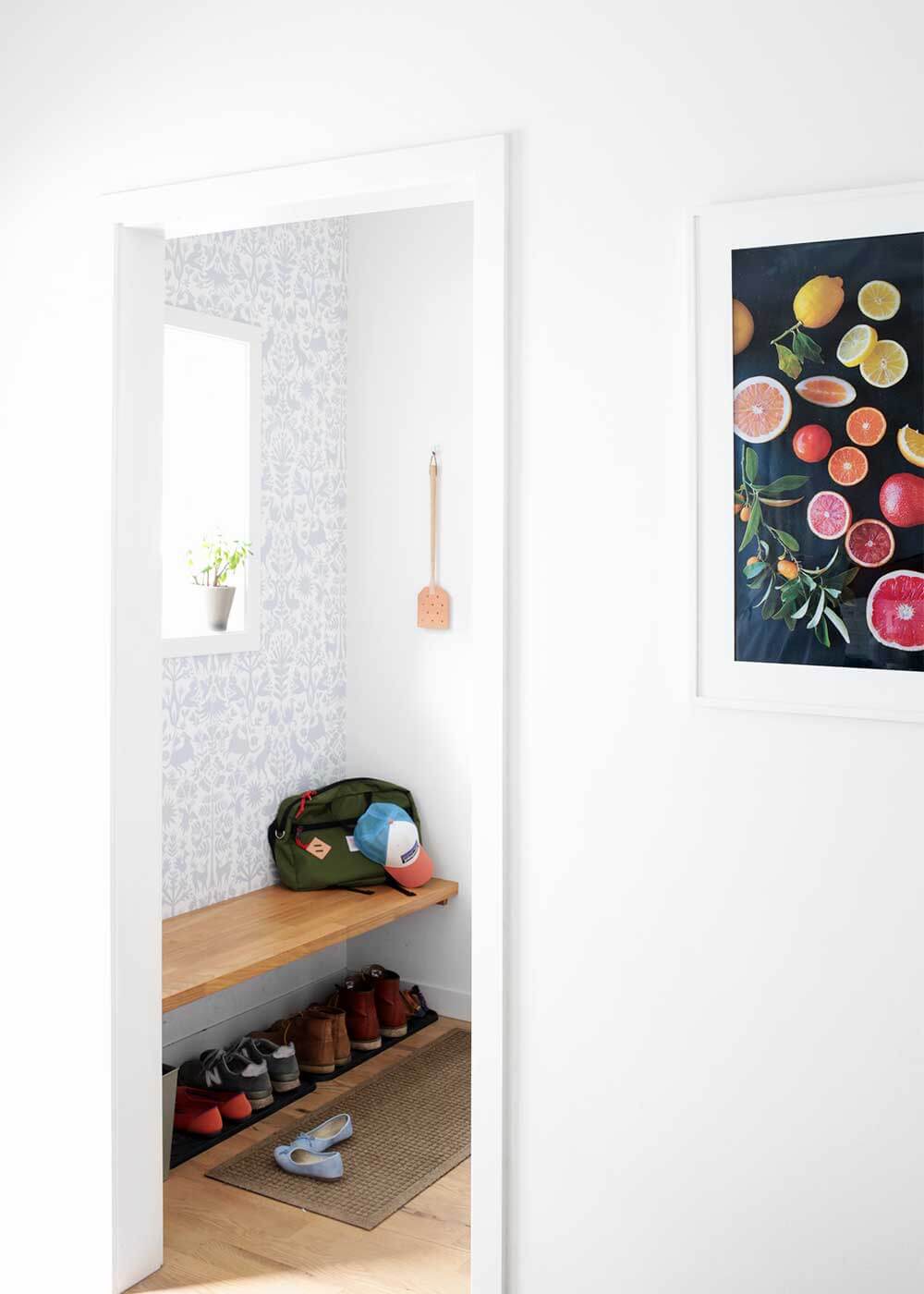 Wallpaper. Rugs. Wall art. Curtains. These are the things that make designing a space so debilitating, especially wallpaper. It's more permanent than a nail hole. But a neutral Nordic wallpaper is neutral enough to allow your tastes to change over the years and playful enough to add some light-hearted personality and pattern to your space. I rounded up some of my favorite neutral Nordic wallpapers to make your wallpaper search a little lighter, two of which are in our mudroom (pictured) and dining room.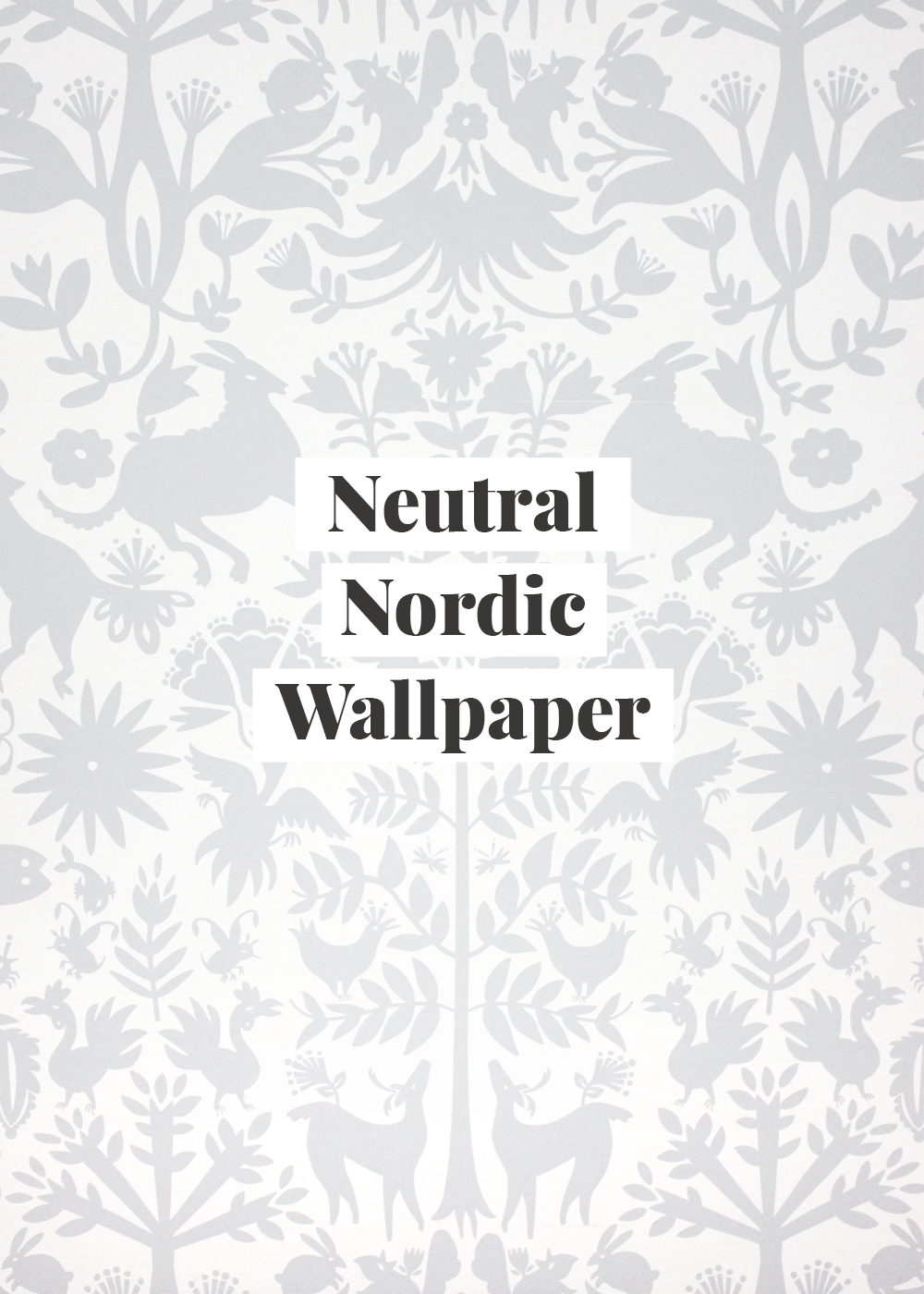 Tips for adding wallpaper to your space
Nervous to wallpaper a wall? Opt for removable wallpaper, which is basically a big sticker. I've done this on two walls, and it's so easy to install using a pastry bench and an exacto knife. Plan on hiring out for traditional wallpaper.
 Don't feel obligated to wallpaper an entire room. A single feature wall is not only beautiful but cost-effective.
Looking to wallpaper a couple of rooms in your home? Think of your wallpapers as cousins. They should carry some of the same traits but should not be identical, like siblings. For example, #1, #2, and #4 are too similar in pattern weight for a paring. But #1 and #5 or #2 and #9 are great together. They share the same colorway but the pattern is weighted differently, like a cousin.
Pay close attention to the scale of the pattern by looking for examples in a room rather than trusting a tiny swatch. Too small of patterns or too large of patterns can look busy, even in a neutral colorway. To do so, search hashtags on Instagram or pin your chosen wallpaper to Pinterest and scroll to look for the auto-populated visually similar pins.
For more Neutral Nordic Wallpaper ideas, check out my Pinterest board. I'll keep adding more there.

1 | 2 | 3 | 4 | 5 | 6 | 7 | 8 | 9 | 10
This blog is made possible by your support (thank you), select brand partnerships, advertisements, and affiliate links to items I love and use. READ MORE >