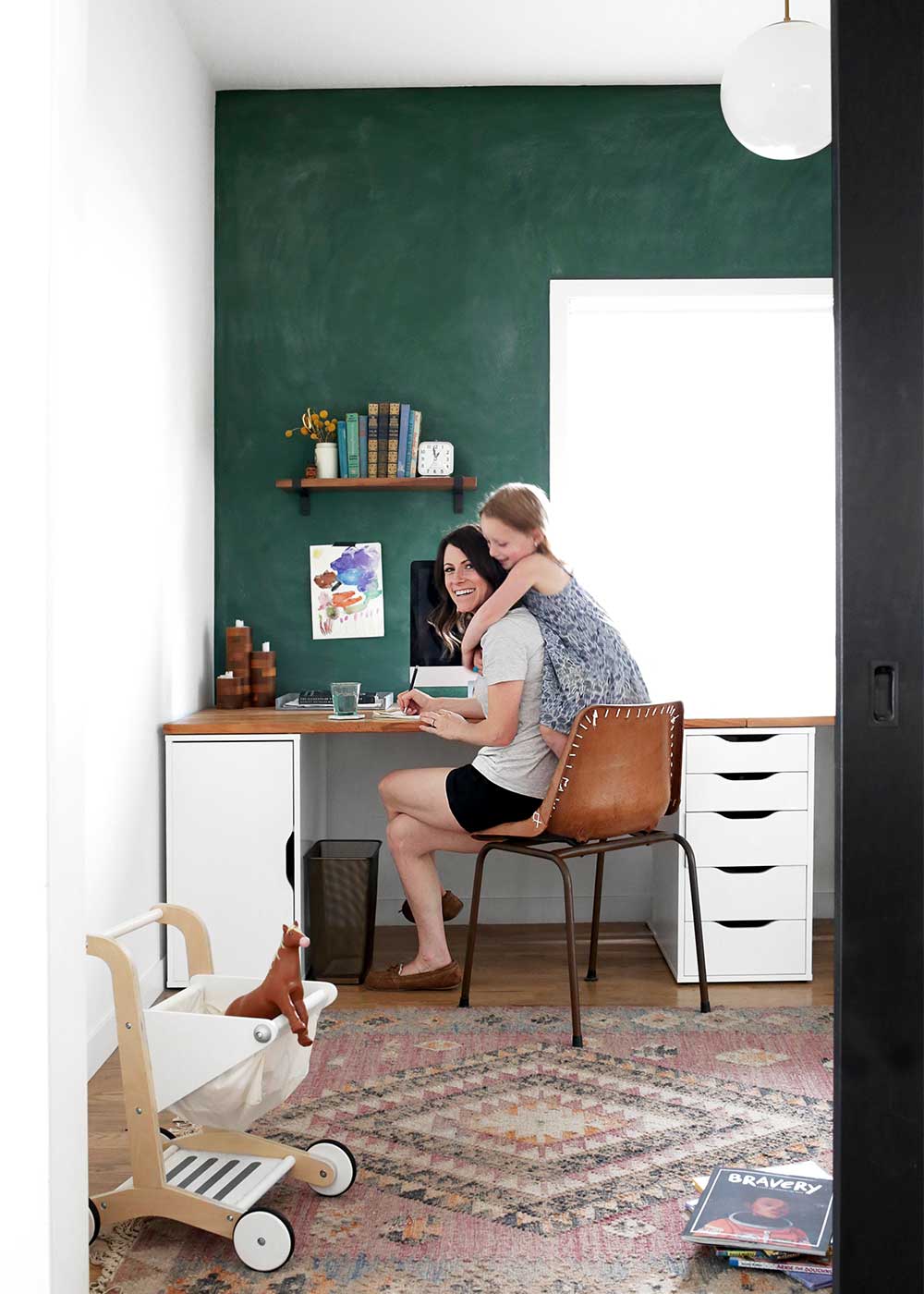 Women, you can have it all, they say. And you can. Well, everything you can carry in two arms, a piggyback ride, a Mary Poppins bag, and a frazzled mom-brain, sandwiched between the sun's coming and going, between breakfast and dinner time, between deadlines and surprise sick days. Motherhood and working through it (having it all) is a complicated order.


This post is sponsored by American Express. Thank you for supporting the companies that support me.

You can work from home with a four-year-old on your back (me). You'll save on childcare, but it'll take 6 times as long to get your work done. Though, can you call anything done anymore? And since you work from home, you can work, play with your tiny human, and cook dinner all at the same time. You can have it all, all at once. Heh.
You can work outside the home. You'll spend a little (a lot) more on childcare, but you'll get your work done in a reasonable amount of time. But because you work outside the home, you miss play time, breakfast time, and dinner barely makes it on the table. You spend your life torn between wanting to be home with your tiny humans and getting lost in that project at work that makes you come alive.
You can quit work to stay home with your tiny humans. It'll be easier, less stressful. But because you're home all day, the messes are bigger, the showers are longer apart, and dinnertime is still dinnertime. You're the mother, the maid, the referee, and the cook, spending your days making sure everyone knows you're something more too. They're 3 and 6, so of course they don't get it and probably won't until they're 36.
Motherhood is both/and. It's both impossible and beautiful. It's the most complicated order that you just keep on ordering. This is why I love simplicity. Because some things will always be complex, like motherhood. It's in the DNA. So, simplify the things you can control—like your pantry and credit card.
Oh, and of course you're more than a mother, maid, referee, and cook. But those are pretty worthwhile things.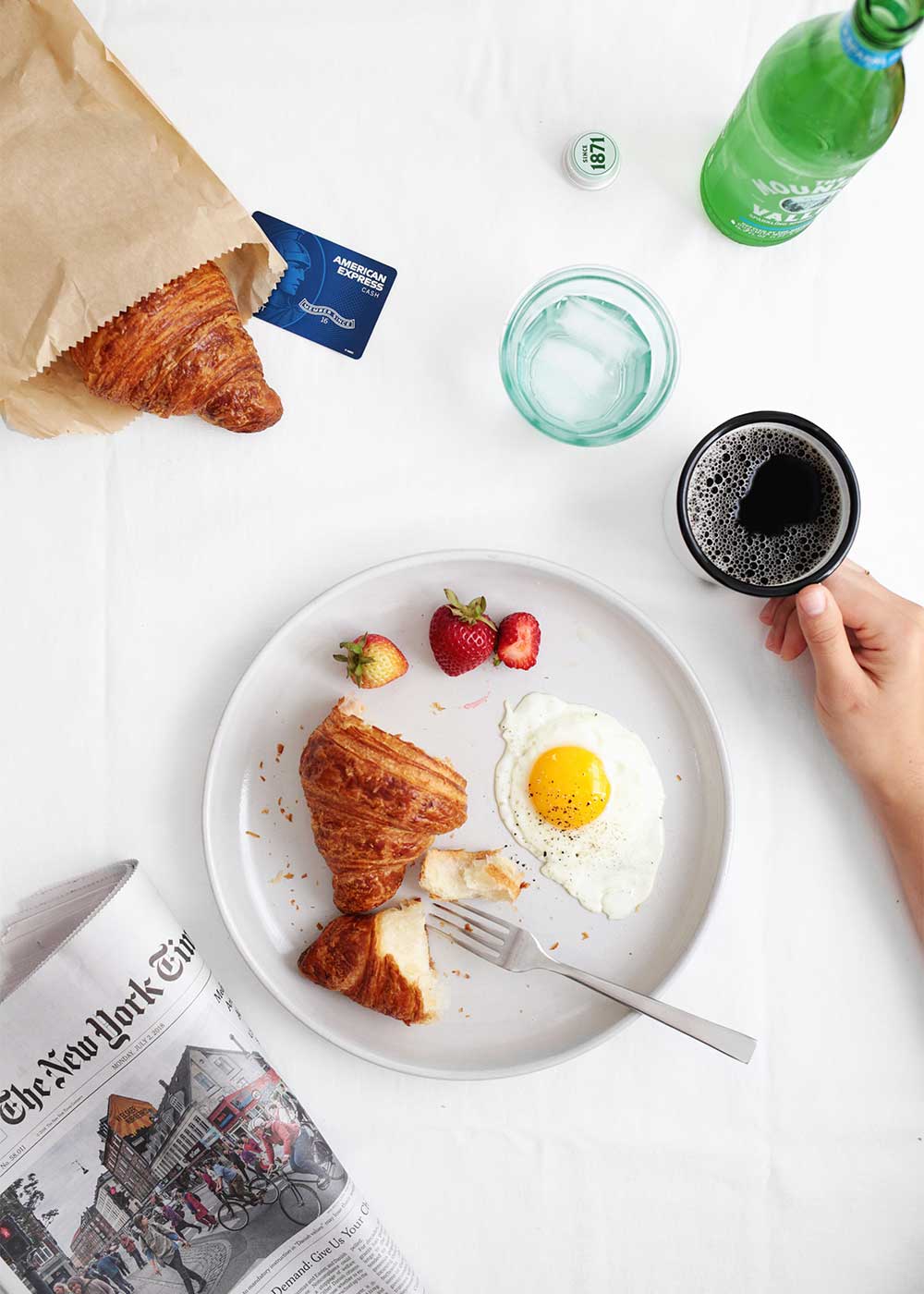 Here's what's not complicated—the new American Express Cash Magnet™ Card. I've been using it for the last two months. As promised, my experience so far has been so straightforward. First of all, I've been loving the American Express app, which is super easy to use. And even more than that, the Cash Magnet Card keeps it simple. Unlimited 1.5% Cash Back with no caps, no categories, and no annual fees. I've been looking for a Card that makes spending and saving intuitive. Terms apply, learn more here.
The Details:
Unlimited 1.5% Cash Back on your purchases, earned in Reward Dollars that can be easily redeemed for statement credits, gift cards, and merchandise. No more point system.

Heaven forbid the dishwasher going out in the same month you get new tires. Enter the Pay It Plan It feature, which helps give you more control over how and when you pay for your purchases.
Head this way to find more about the Card.
This blog is made possible by your support (thank you), select brand partnerships, advertisements, and affiliate links to items I love and use. READ MORE >