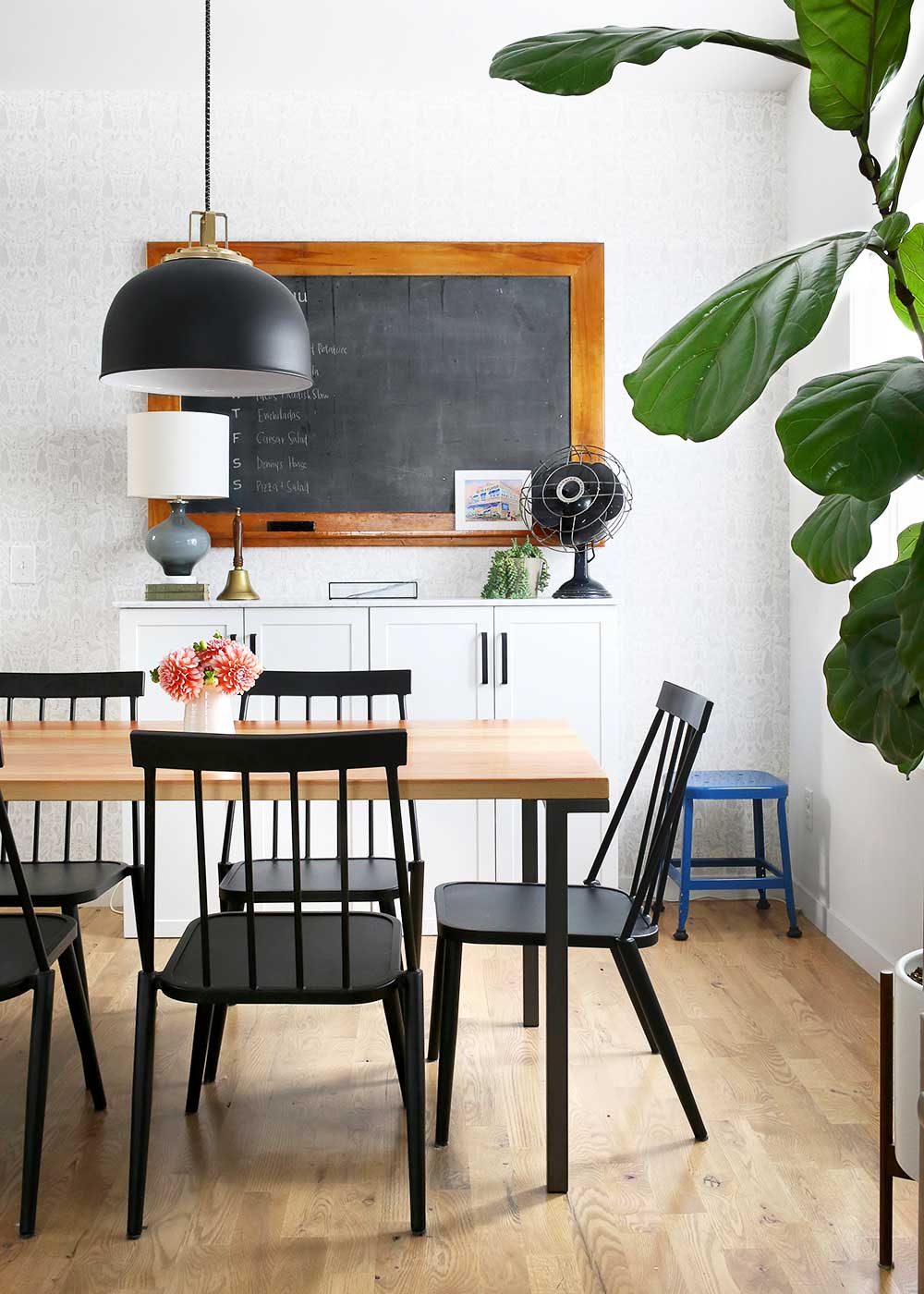 The rhythm of the school year is about to play again. The rhythm that keeps us slightly more confined than the loose beat of summer. And with that change comes a tighter deadline on dinner. It requires a bit more forethought and planning, too—some of my least favorite tasks. Even still, meal planning seems to be the only thing that makes dinner time work well in our house. To that end, we installed a 90lb. vintage chalkboard on the dining room wall to keep a record of the weekly meal plan. I'm a visual processor, so a plan only works when seen. If you too are like me, here's a couple beautiful, doable ideas for adding a menu board to your home. Insider tip: Look for inspiration at cafés.
Go Small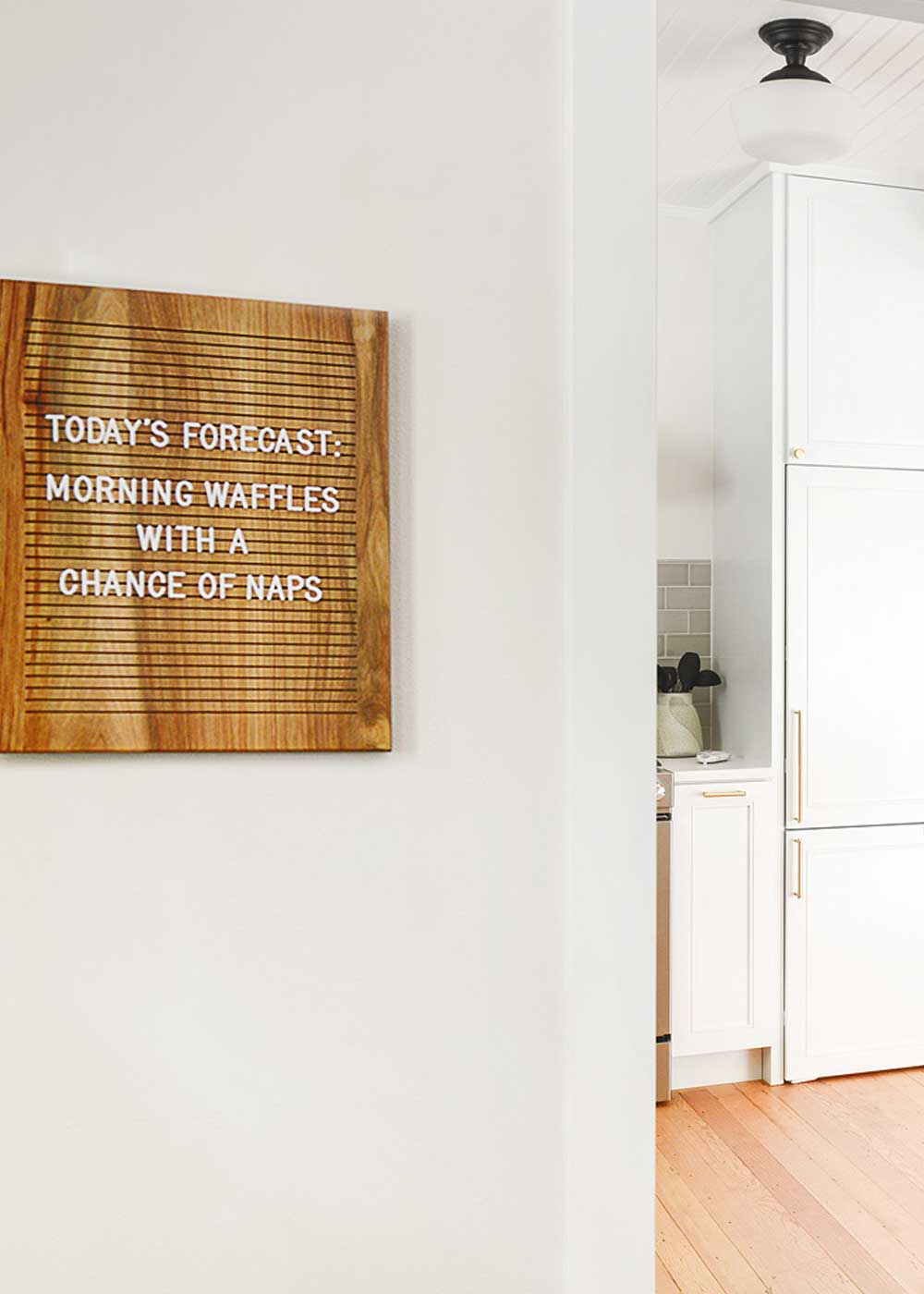 Not every home has wall space for a huge menu board. And even if you do, maybe that's not your thing. There are plenty of beautiful small boards out there. I love the modern, simple look of this wooden peg board as seen in Kim's Tree House over on Yellow Brick Home. Here's a couple more small impact ideas.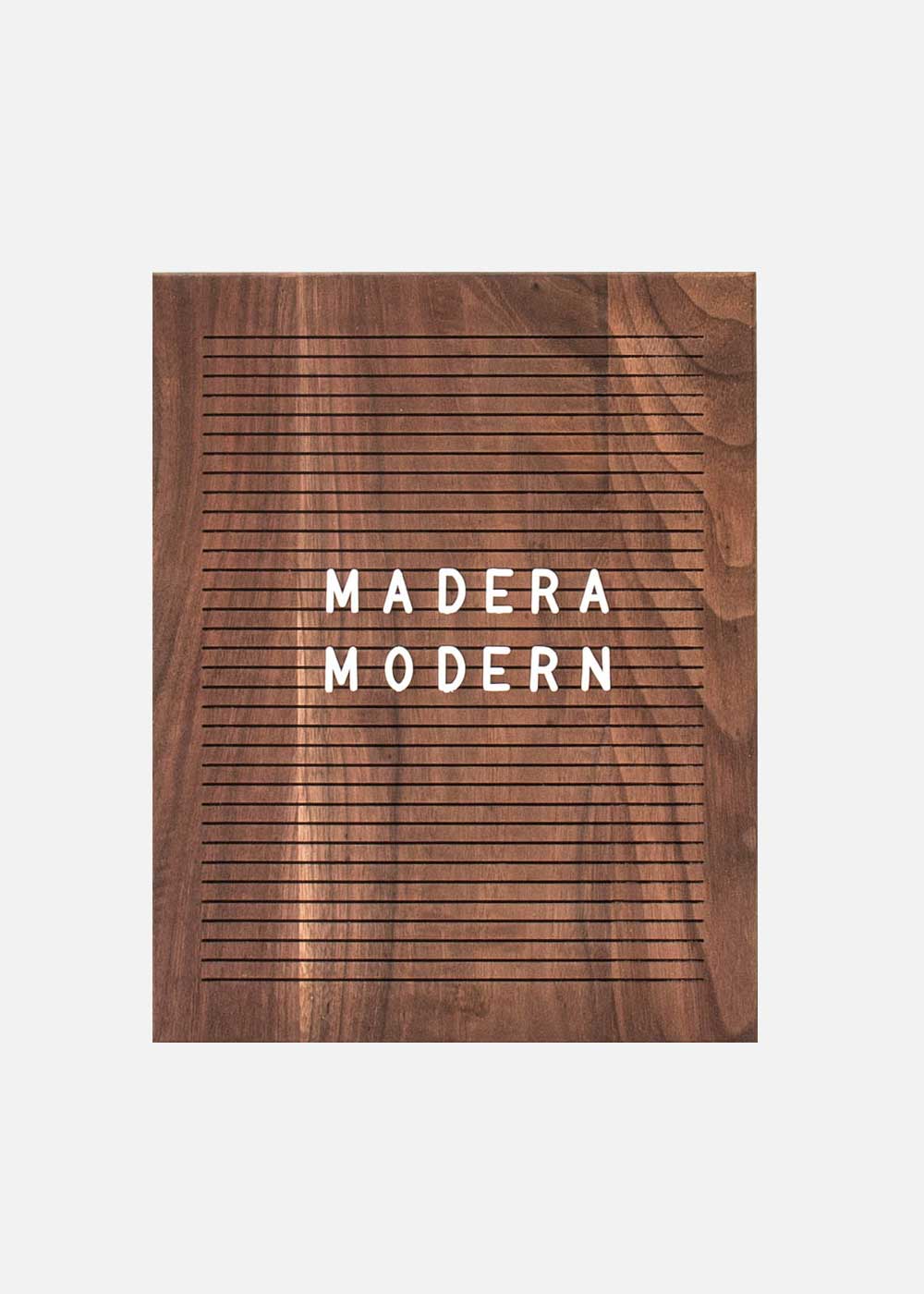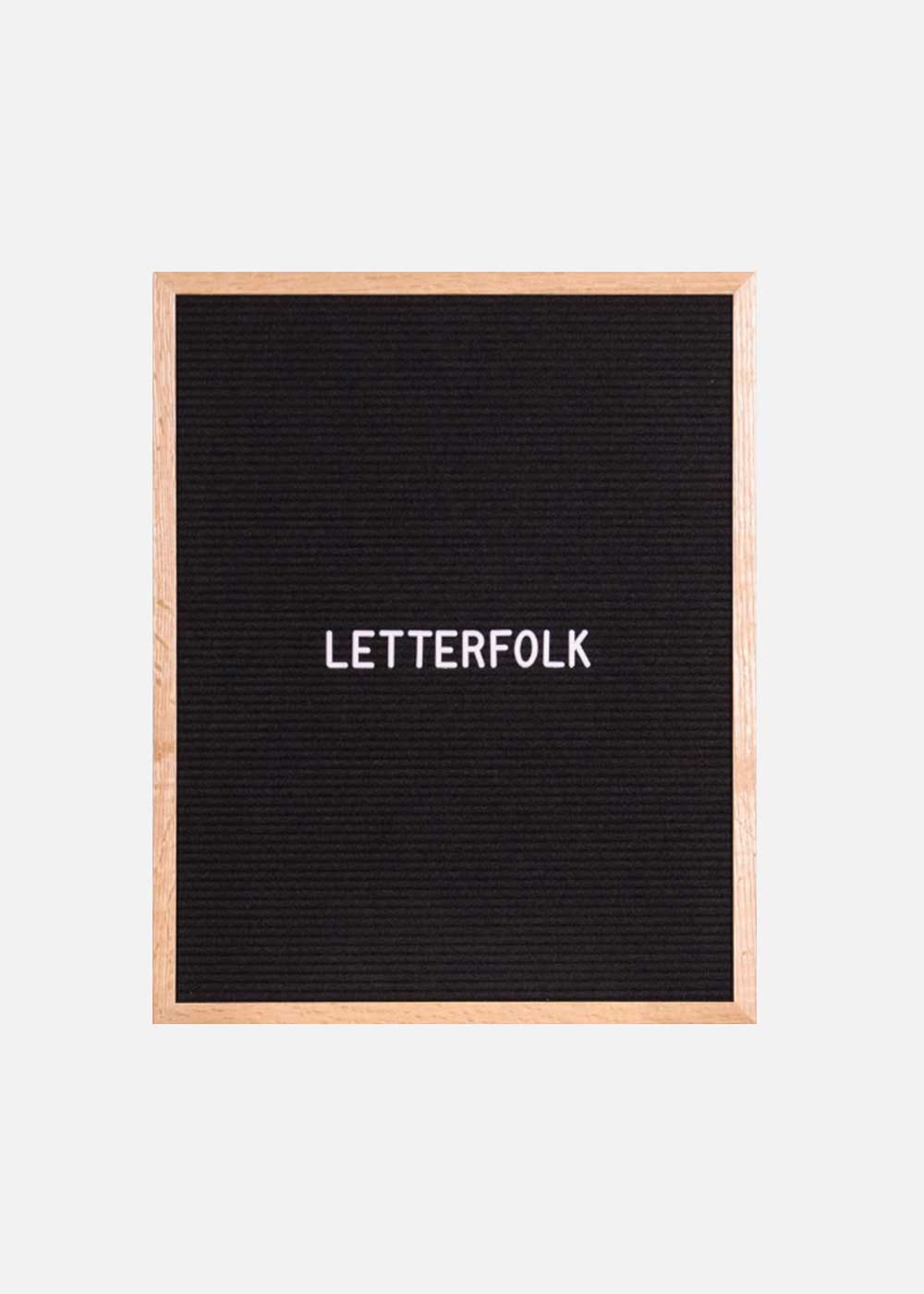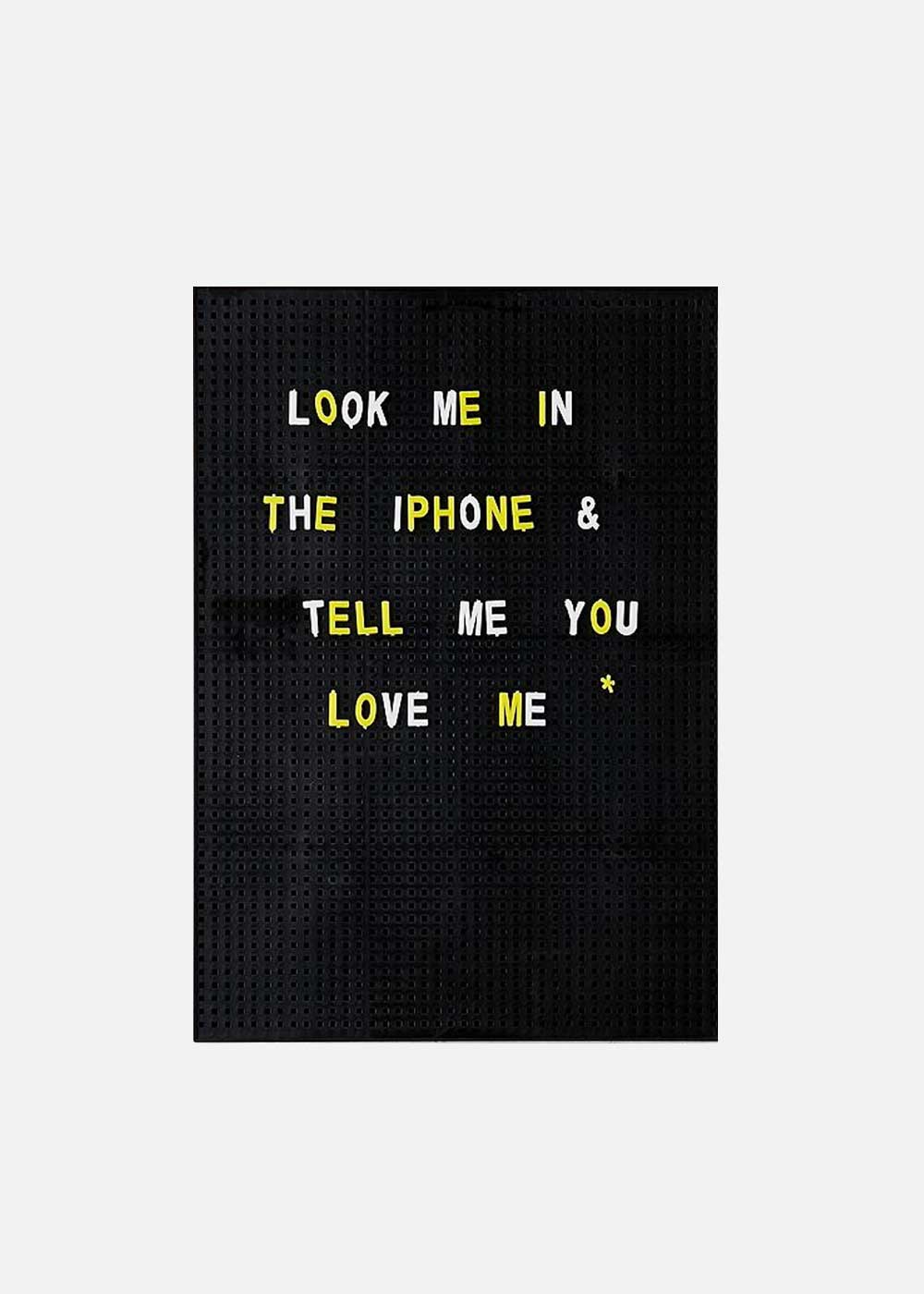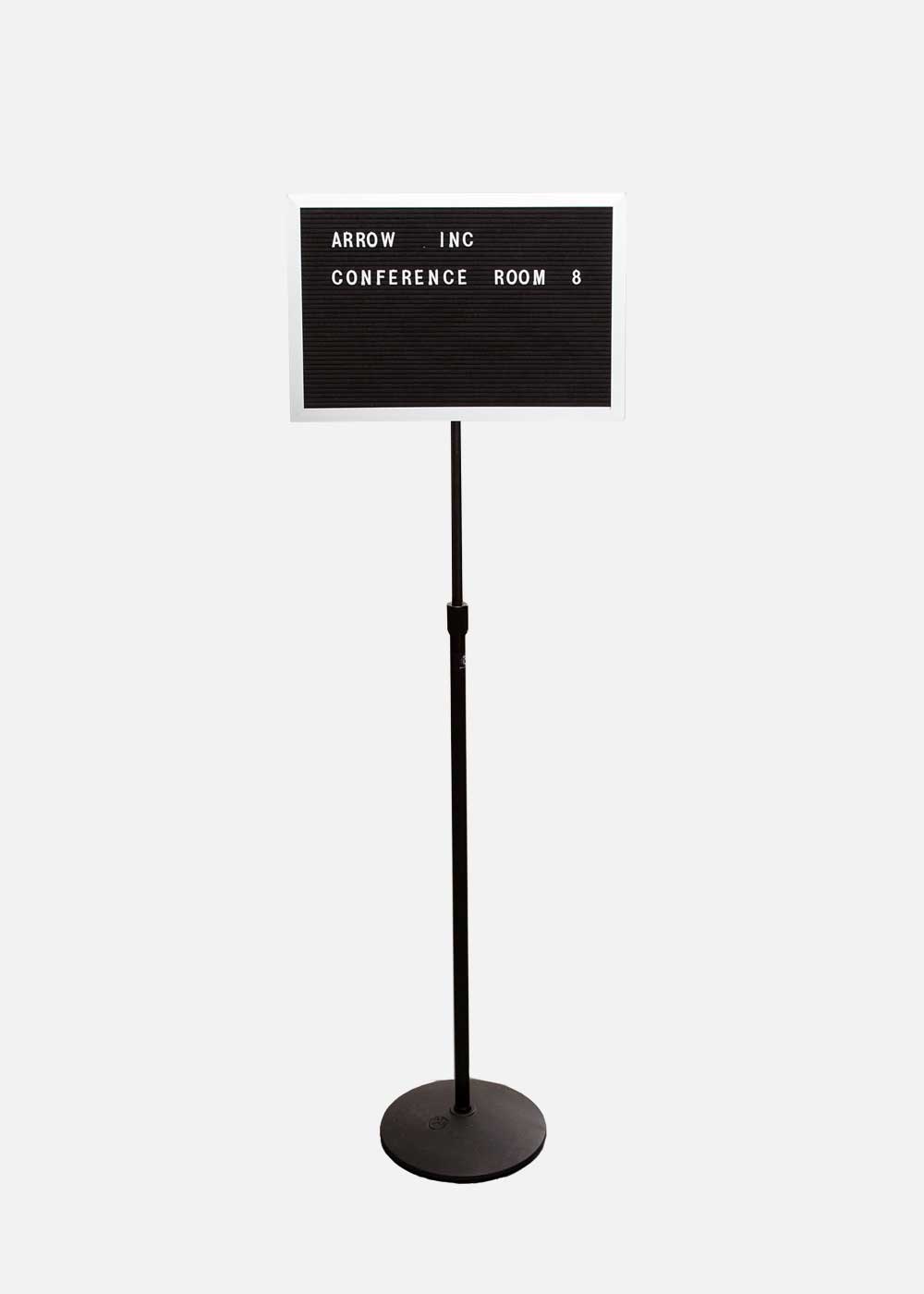 Or, if you're lacking wall space all together, consider a stand, like this felt board stand. I love this gold stand, too. Try turning this stand into a menu board by painting one of the sign inserts with chalk paint.

Go Big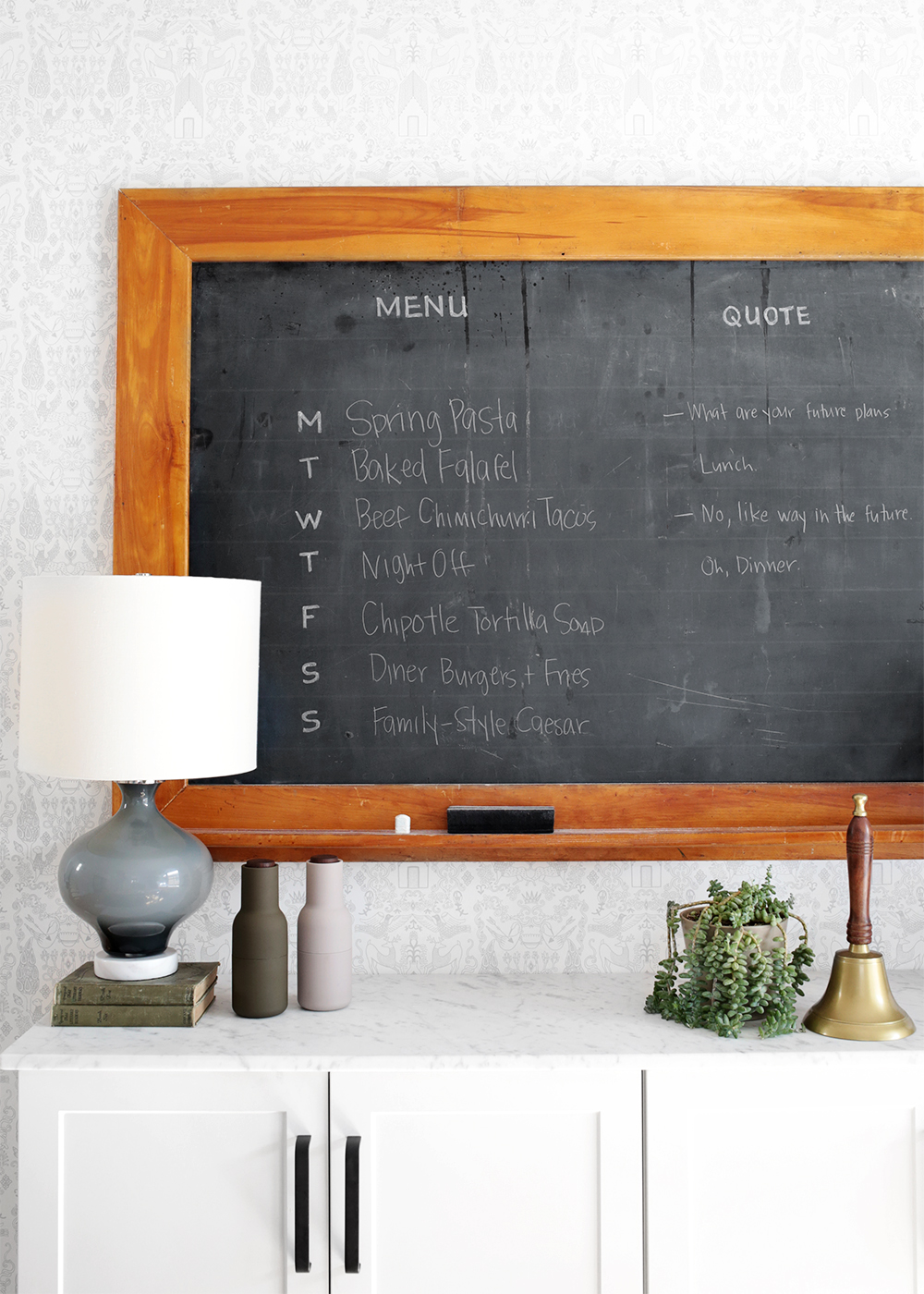 Then again, maybe you do have the space for it. Go big. Real big. This method requires a little more handiwork and investment. Our chalkboard is a large piece of vintage slate with a frame made from reclaimed wood, mimicking its former life as schoolhouse chalkboard. If you're looking to buy one near the Twin Cities, get in touch with Find Furnish, where we bought ours. Hang using a wall cleat. Here's a couple more large impact ideas.

Or hack this Melissa & Doug 12″ Wooden Paper Roll and hang on the wall, $16.99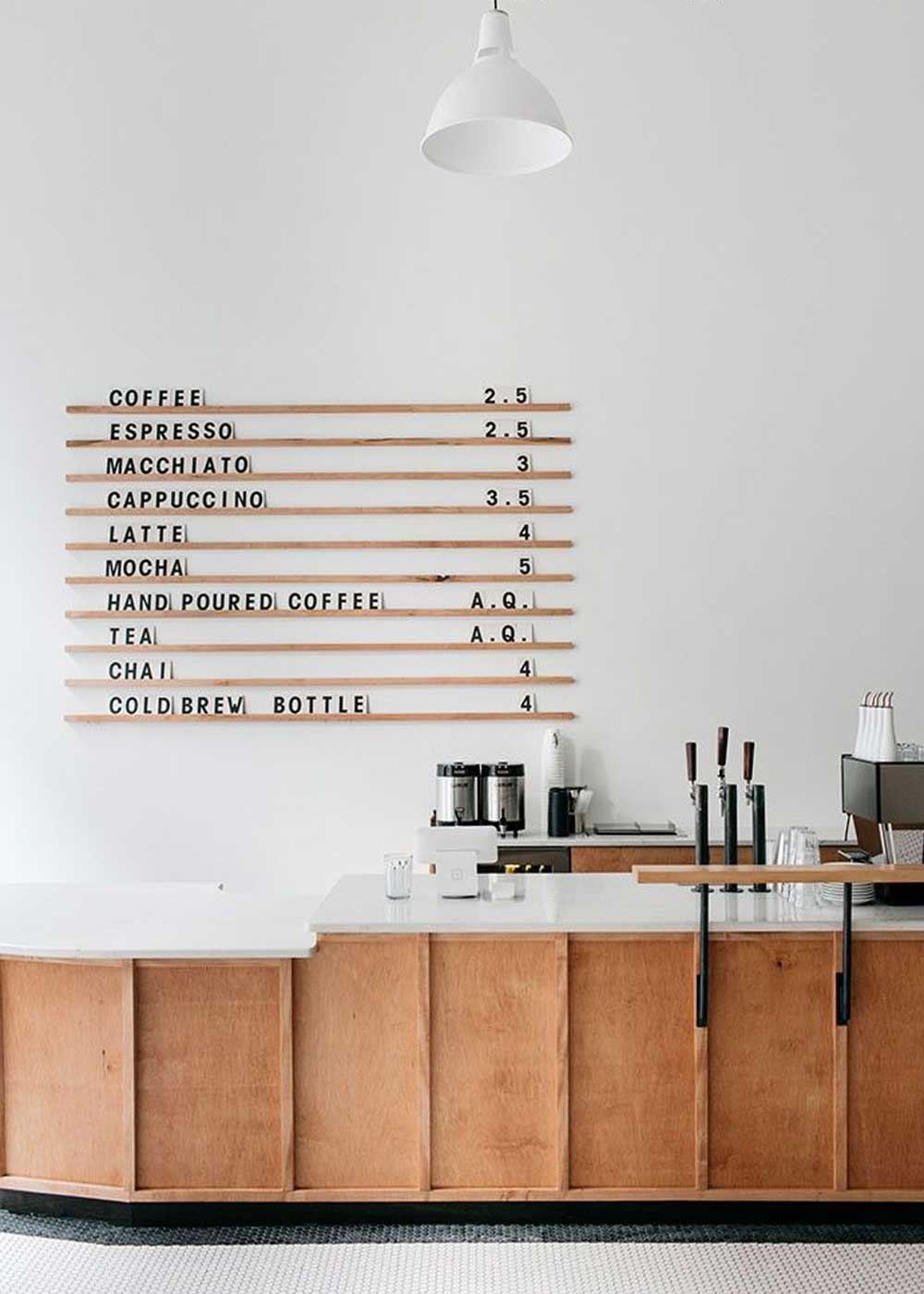 Or, DIY something similar to this menu board at Passenger Coffee. Hang at least 7 narrow wooden ledges for setting letters on. Check the trim aisle at the hardware store for something minimal and stainable. Hang over a buffet or on a wall in need of a little art.
This blog is made possible by your support (thank you), select brand partnerships, advertisements, and affiliate links to items I love and use. READ MORE >