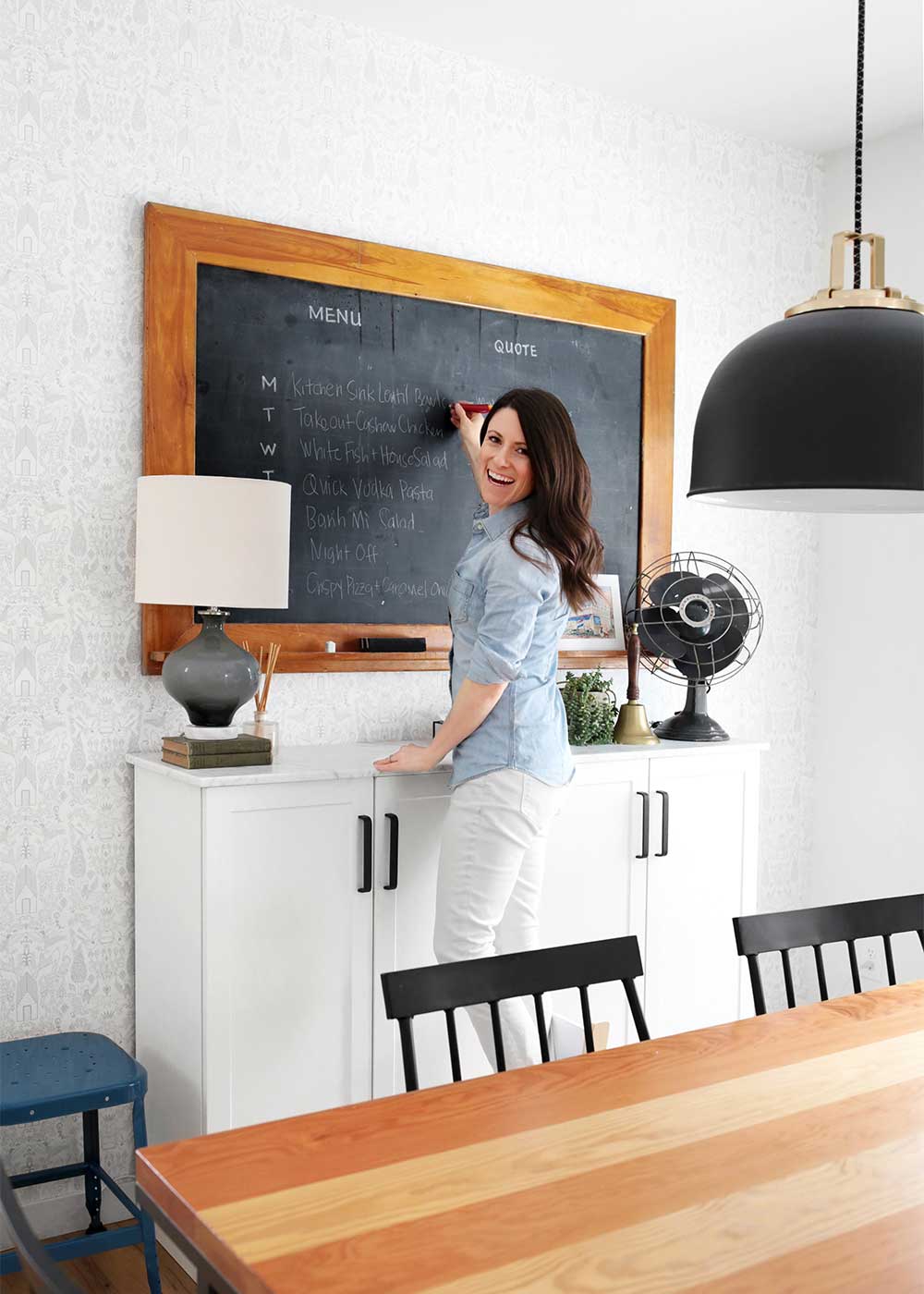 I have a work uniform. Maybe you've noticed? And since I work from home, it's my around-the-house and out-of-the-house uniform too. Chambray every single day is my mantra. "Mel, shouldn't you consider another fabric?" Kev says as I pick up yet another chambray top. I said the same thing to Kev a couple months into dating about the color of his clothes. He only knew the color blue. I resonate with that boy now.
I don't love picking out an outfit in the morning in the same way that I love picking out what to make for breakfast. Getting dressed does not produce happiness. Between analysis paralysis and clothing discomfort, I can waste a good 20 minutes staring into a closet, wishing my favorites from the dirty clothes were clean. But if I keep a very pared down wardrobe with only my favorite cuts and materials, including some duplicates, getting dressed is thoughtless. Just the way I like it. Should I wear chambray or chambray? It's classic, durable, cozy, and so forgiving.
If athletes can wear uniforms, then so can we. In fact, I wore the outfit above to every book event last year. And if you catch me out in public this year, there's a good chance I'll be wearing the same. This outfit makes me feel comfortable and (mostly) confident, carving out more mental space to focus on my work or other pressing issues instead of my appearance.
Speaking of mantras, I have this other mantra for myself where I try to make as many decisions on behalf of myself ahead of time. I call this bulk decision making, which is far less rigid than it sounds. Here's what I know about myself: I tend to make poor decisions in the moment. It shows up when I'm getting dressed in a hurry before a meeting or at the end of the day when someone is knocking at the door asking for a donation. When I'm getting ready for a meeting, I've already decided what I'm going to wear months in advance—a chambray shirt and usually white pants. Or, when someone asks for a donation, I always give myself 24 hours to think about it and do some research first. I let them know my expectation for myself at the door.
Tiny adjustments can have a big impact to every day life. And sometimes it looks like chambray. Do tell. Would you wear a uniform? What would it look like?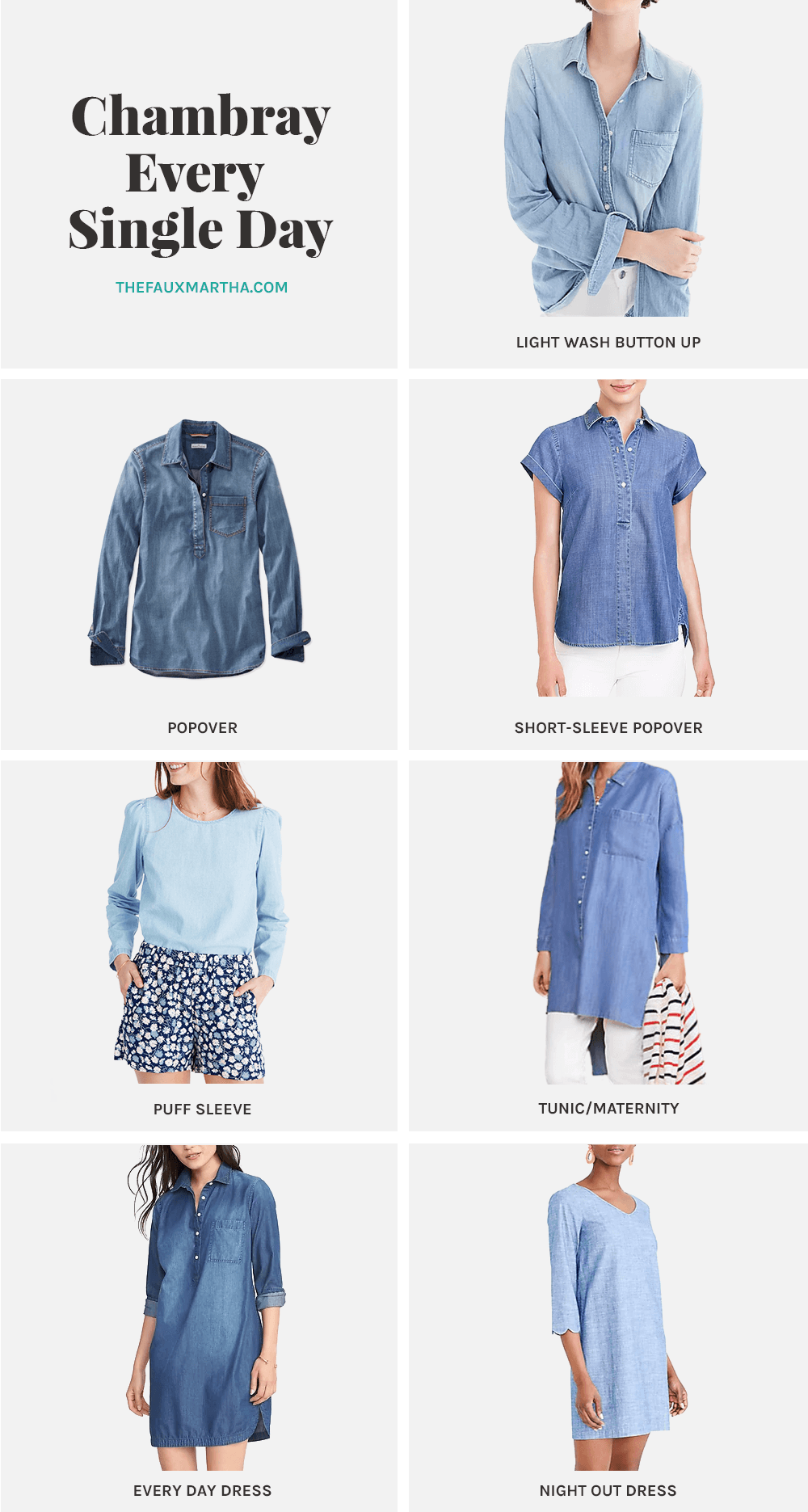 Here's a quick round-up of classic, chambray tops.
Light Wash Button Up (My shirt. I sized down for a more fitted look.)
Popover
Short-Sleeve Popover
Puff Sleeve
Tunic/Maternity
Everyday Dress (Just purchased this. It's light-weight and becoming not boxy.)
Night Out
You might also like:
This blog is made possible by your support (thank you), select brand partnerships, advertisements, and affiliate links to items I love and use. READ MORE >