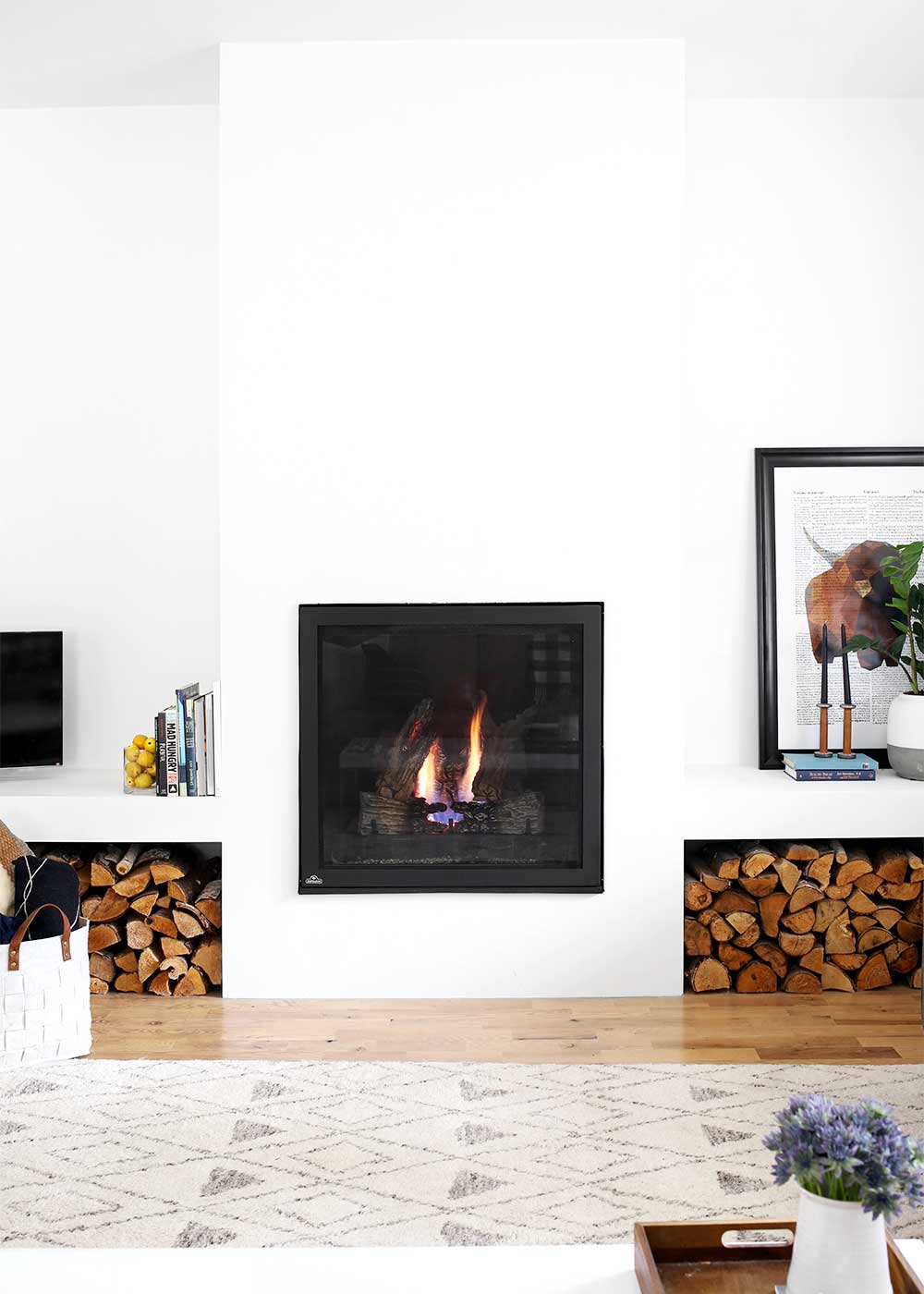 I hate talking about money and putting a price tag on something. But I'm going there today with the goal of saving someone money in the long run. Next to hanging pictures on the wall, choosing a rug might be one of the biggest home design conundrums. There are so many variables to consider—from size to pattern to foot traffic and price tag. Before moving in, we were advised to invest in a quality rug for our living room. With everything else we needed to buy for the house at the time, investing properly in a living room rug was impossible. 3 rugs later. They were right.
A rug is worth a thousand+ dollars in a highly trafficked room (UPDATE: Unless you have a dog or cat. See comments.), like the living room, but isn't a necessity in every room (more on that below). When I first posted our finished living room, I purposefully neglected to mention our rug as I wasn't happy with its performance, leaving it on the list of things to-be-replaced. The living room was the space we were spending the most time together as a family. With a three-year-old and a fire to snuggle up next to, we found ourselves on the floor quite a bit. A comfortable rug that vacuumed easily was a necessity. We were saving up to buy the Masinissa Rug after noticing it looked good in every room Studio McGee styled. As luck would have it, we ended up partnering with their shop, McGee & Co., and were able to replace the rug sooner than we had planned.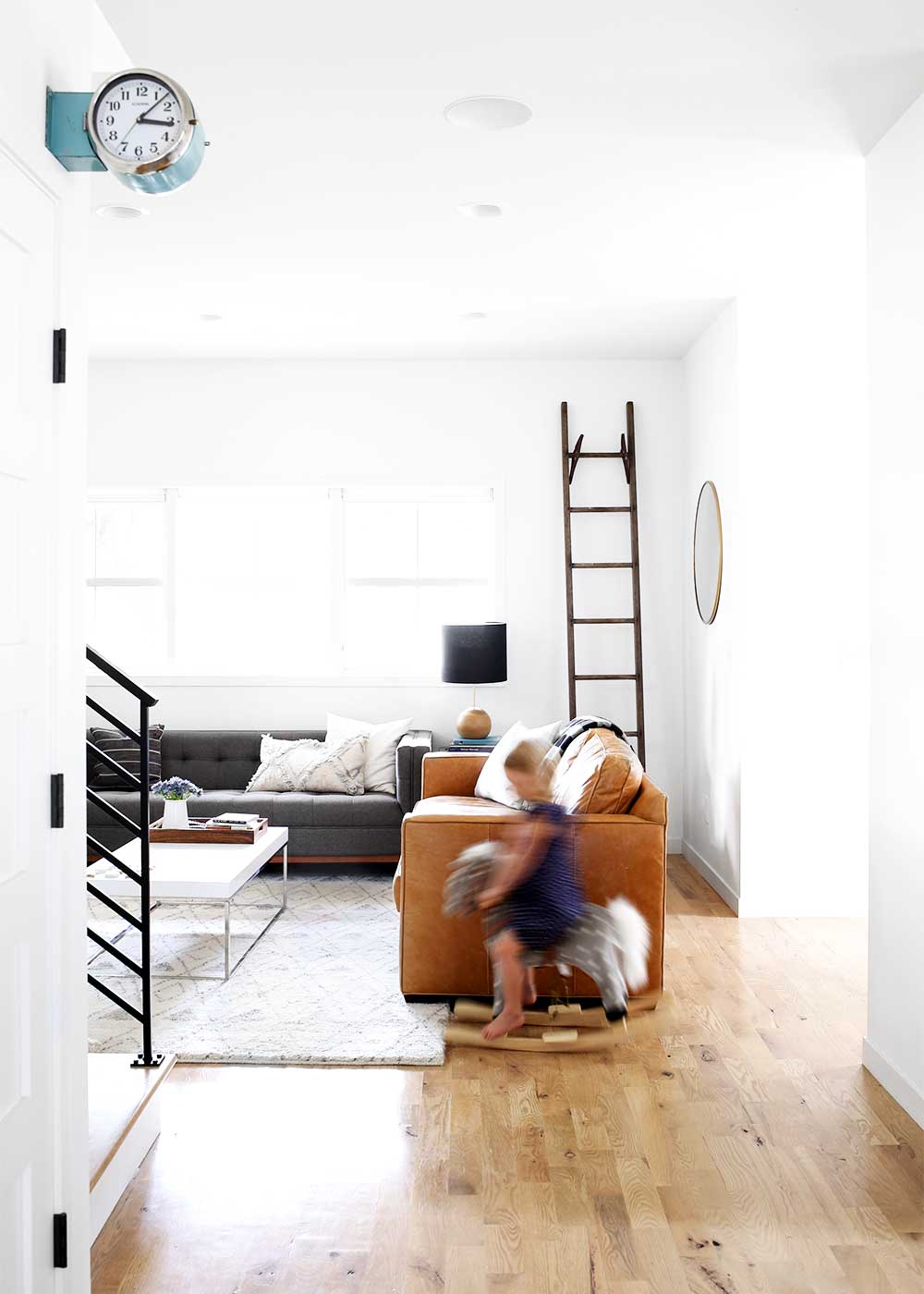 In love is an understatement. The new rug is beautiful AND functional. It's plush and cozy and vacuums well, qualities our former rug didn't have. I can't believe I'm saying this, but did you watch the movie Clueless growing up? It came with its own set jargon, with adjectives like Monet, which means pretty at a distance but sloppy up close. (For a walk down memory lane, read this Clueless Catchphrase post.) I'd never use that language to describe a human, but our old rug was a Monet. It looked great at a distance and even in a photo, but it didn't function well as an area rug. Up close, it could keep no secrets. The new rug, however, is a total Betty.
In the end, I hope this post saves you money in the long run and makes choosing a rug a bit less painful. And if for a second you think I've lost my thrifty marbles, well, how do you like my fake flowers from Ikea (insert emoji with glasses and teeth sticking out)?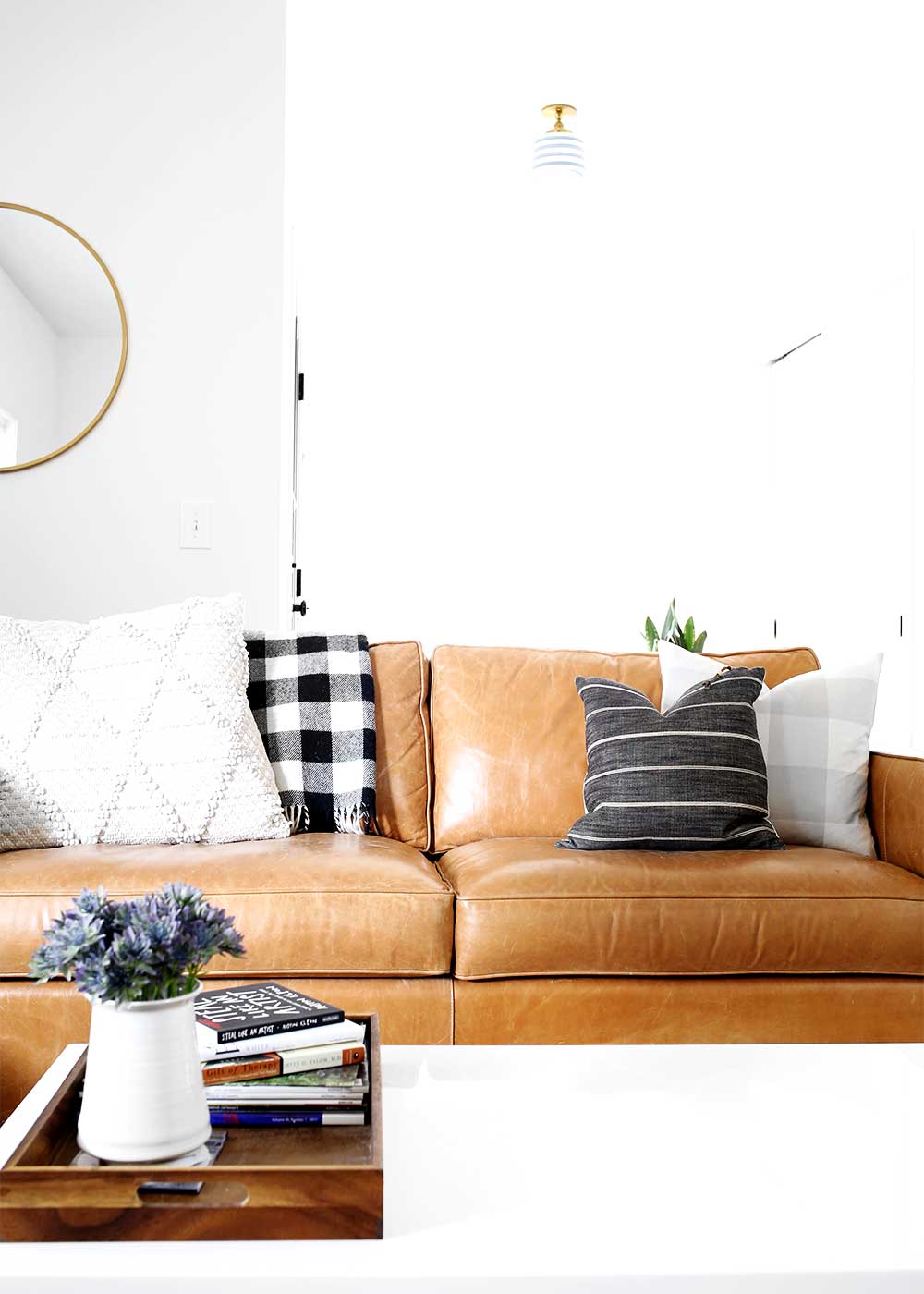 Tips for buying an area rug
Foot traffic. Is the area rug going in a high- or low-traffic room? If the answer is low, go with a lower priced rug. Look into Kilim rugs that tend to be lower in price. They aren't cushy, but typically offer a lot of visual interest. A thick rug pad, like this one, is a smart addition to a Kilim rug. We have a couple of these rugs throughout the house. If the foot-traffic answer is high, I'd recommend investing in a quality rug that will last you years, like a wool or an oriental rug. But what if I can't afford it? In that case, go with a super inexpensive area rug (or a piece of cut carpet) and save up for a long-lasting rug ($1k+ range). We made the mistake of buying a couple semi-nice area rugs ($400 range). We obviously didn't learn our lesson the first time, even though my dad always advised us to save up to invest in the quality item. "By the time you purchase a couple low quality replacements," he'd say, "you'll spend as much or more as you would have on the quality item."
Will it vacuum? My mom laughs hysterically over the youtube show Good Mythical Morning where they play games like Will it Cupcake?. While the show is comedic, it's a good thing to ask yourself before buying an area rug in a high-traffic space—will it vacuum? Our previous area rug (under $1k), explicitly mentioned on the label not to vacuum. I bought it anyways. Like so many things, you get what you pay for. Vacuuming is extra. For this same reason, I'd recommend skipping shag rugs altogether.
Shop from a curated retailer. I've always preferred to shop for clothes at smaller, curated stores. I have decision paralysis in the presence of too many options. I feel the same way about shopping for rugs. Nothing gives me more anxiety than paging through 100+ pages of rugs. If you too have this problem, shop from smaller, curated retailers like McGee and Co. Shea, the owner who also runs Studio McGee, a killer good design firm and blog, sells the same rugs they use to style the homes they design. For that reason alone, I trust their quality. They also show their rugs in real rooms, which is so helpful. Shea uses the Massina Rug, the one we have, quite a bit so I knew we could trust it. It looks good in every single room.
To neutral or not? I have a tendency to change things up from time to time. For that reason, I opted to keep our living room fairly neutral. With a neutral rug and furniture, pillows and accessories can change as my tastes change without a major investment. If going neutral, I'd recommend choosing a rug with a slight pattern to add visual interest. A neutral rug without pattern can often look like a square of carpet. If you're a once and done designer, you can afford a playful rug. I like to add more playful rugs in smaller rooms, like our office.
Highs and lows. When designing any space, use a mix of high- and low-priced items to help with budget. In general, the expensive items often elevate the look of inexpensive items. With that said, you can trust that your rug will elevate the overall look of the room.
Painters tape. One of my biggest reoccurring mistakes in home design is misjudging scale—whether it's choosing a rug or a picture frame. I tend to err on the side of small, which can look like a major error, especially in minimal design. Use painters tape to tape out the rug size in your room. If you're thrifty like me, you'll try to skimp and go for the smaller rug and price tag. Don't do it. A living room feels coziest when the rug tucks under a couch or two.
❤️ happy rug buying
Room Details
Sources: Area Rug | Vintage Clock | Grey (Totem Storm) Couch | Camel Leather Couch (purchased from Craigslist) | Coffee Table (no longer available) | Dark Grey Striped Pillow | Light Grey Buffalo Pillow (colorway sold out) | White Linen Pillow | Rocking Horse  | Lamp | Round Mirror | Ladder (vintage) | Fireplace | Buffalo Check Throw | Felt Basket (no longer available) | Brass Semi-flush mount with striped shade
This blog is made possible by your support (thank you), select brand partnerships, advertisements, and affiliate links to items I love and use. READ MORE >