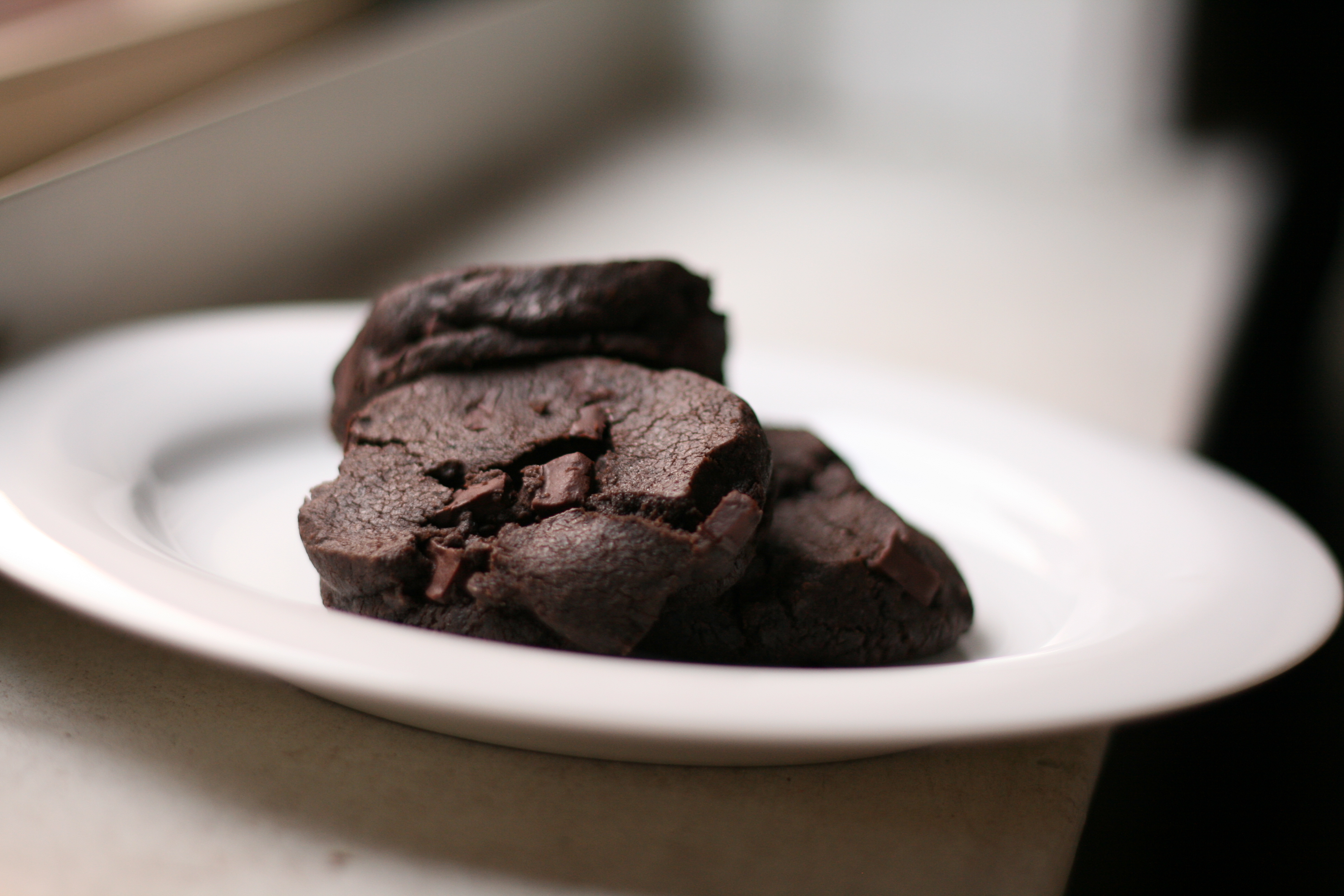 If there is one thing you could do to change the world what would it be?
World peace.
We've all heard this question and answer a million times while watching the Miss America Pageant or Miss Congeniality. What if world peace could be brought…in the form of a cookie?
This is exactly what Dorie Greenspan's neighbor thought (Dorie is the author of this recipe). He gave Dorie the idea to dub these cookies World Peace Cookies after exclaiming, "we're convinced that a daily dose of the cookies is all that's needed to ensure planetary peace and happiness." I have to agree with Mr. Neighbor.
Because she's the brains behind this peace, I'm going to let Dorie describe these decadent morsels. "The cookies are chocolate sables, French shortbreads, but, because they've got more brown sugar than white in them, they've got more chew than most shortbreads. They've also got a generous amount of dark chocolate chunks and enough fleur de sel, moist, coarse-grained French "finishing" salt (i.e., salt to be used in teensy quantities as a spice or condiment), to make them noticeably salty and completely addictive, in the way so many good things with salt are." This rings music to my ears. My #1 baking philosophy is to use high quality, coarse salt. The contrast of salt makes the sweetness taste that much sweeter. And who can say no to chocolate? So now I have just one question for you—If there is one thing you could do to change the world what would it be?
Without further adieu, I give you…
World Peace Cookies
Recipe housed by Bon Appetit
1 1/4 cups all purpose flour
1/3 cup natural unsweetened cocoa powder (I used dark unsweetened cocoa)
1/2 teaspoon baking soda
11 tablespoons (1 stick plus 3 tablespoons) unsalted butter, room temperature
2/3 cup (packed) golden brown sugar
1/4 cup sugar
1 teaspoon vanilla extract
1/4 teaspoon fine sea salt
5 ounces extra-bittersweet chocolate (I used dark chocolate chunks)
1. Sift flour, cocoa, and baking soda into medium bowl.
2. Using electric mixer, beat butter in large bowl until smooth but not fluffy. Add both sugars, vanilla, and sea salt; beat until fluffy, about 2 minutes.
3. Add flour mixture; beat just until blended (mixture may be crumbly). Add chopped chocolate; mix just to distribute (if dough doesn't come together, knead lightly in bowl to form ball).
4. Place dough on a sheet of parchment paper. Roll into 1 1/2-inch-diameter log. Chill until firm, about 3 hours or flash freeze for 30 minutes. (Can be made 3 days ahead. Keep chilled.)
5. Preheat oven to 325°F. Line baking sheets with parchment paper or silpat. Using thin sharp knife, cut logs crosswise into 1-inch-thick rounds. Space 1 inch apart on prepared sheets. Bake 1 sheet at a time until cookies appear dry (cookies will not be firm or golden at edges), 11 to 12 minutes. If frozen, cook about 5 extra minutes. Transfer to rack; cool.
TIPS
• Not keen on dark chocolate? Replace it with chunks of milk chocolate, white chocolate, nuts, andes mints, etc.
• Place cookies in a cute package, give to a friend, and spread world peace.
• Enjoy cookies within 3ish days of baking. They tend to dry out quickly.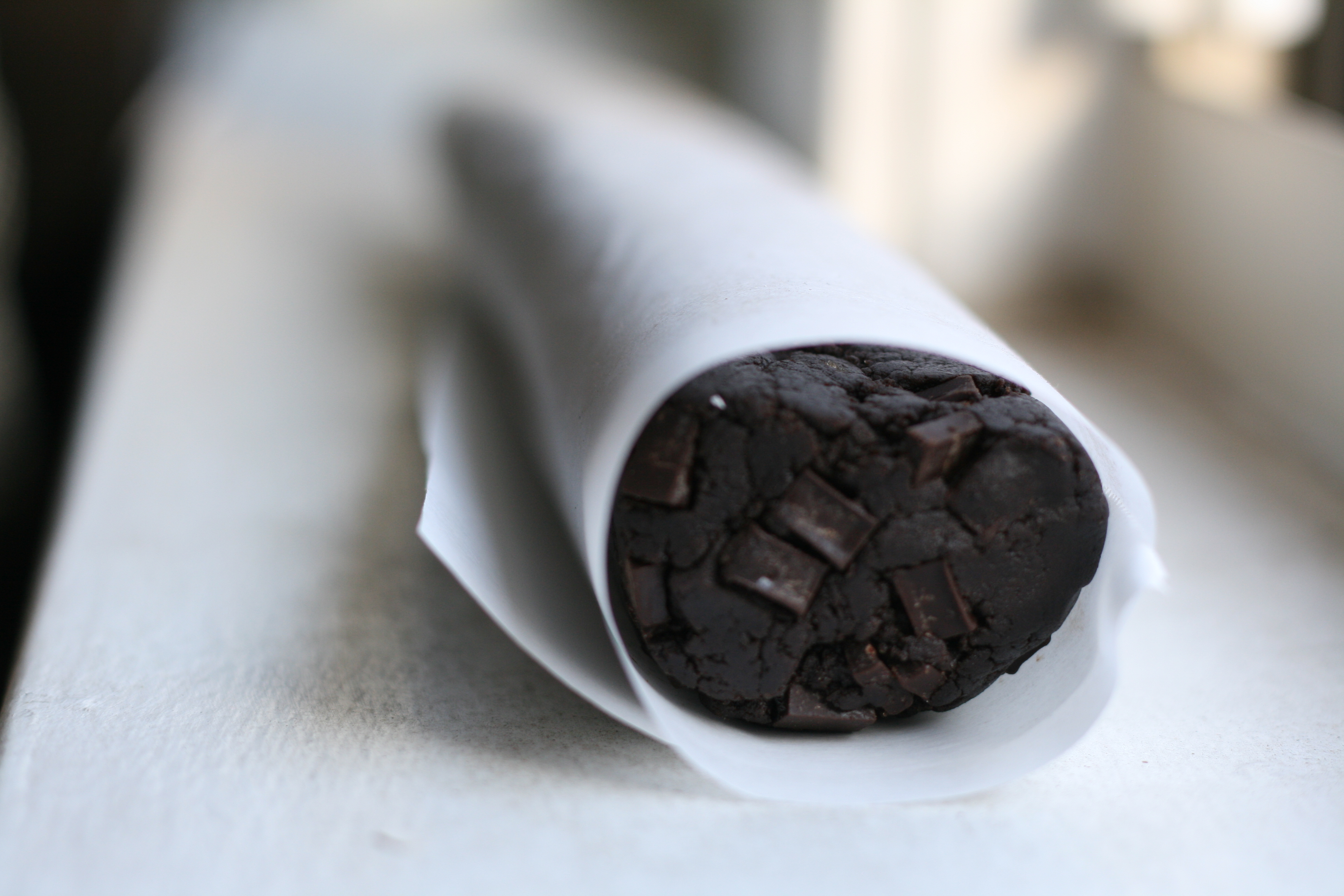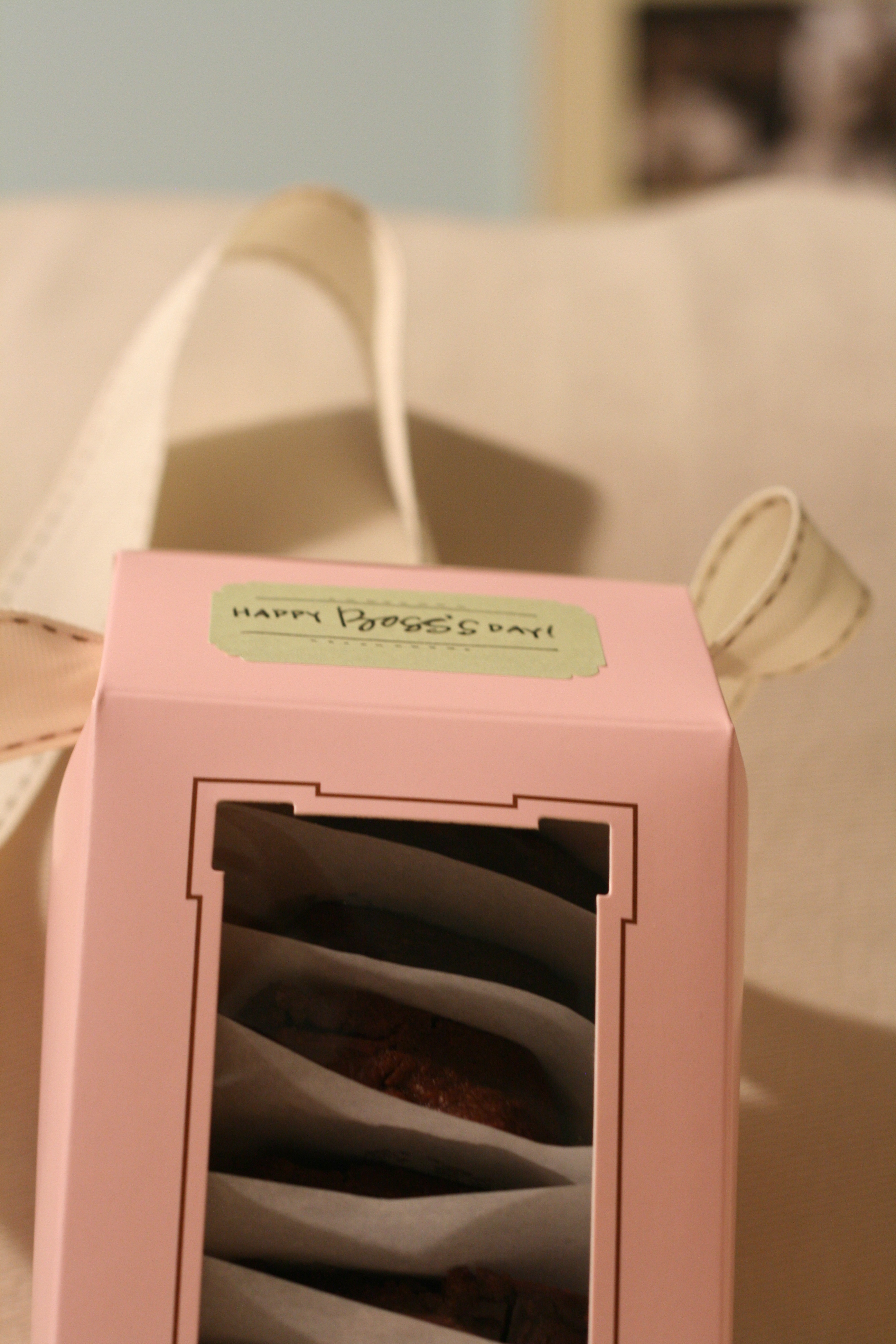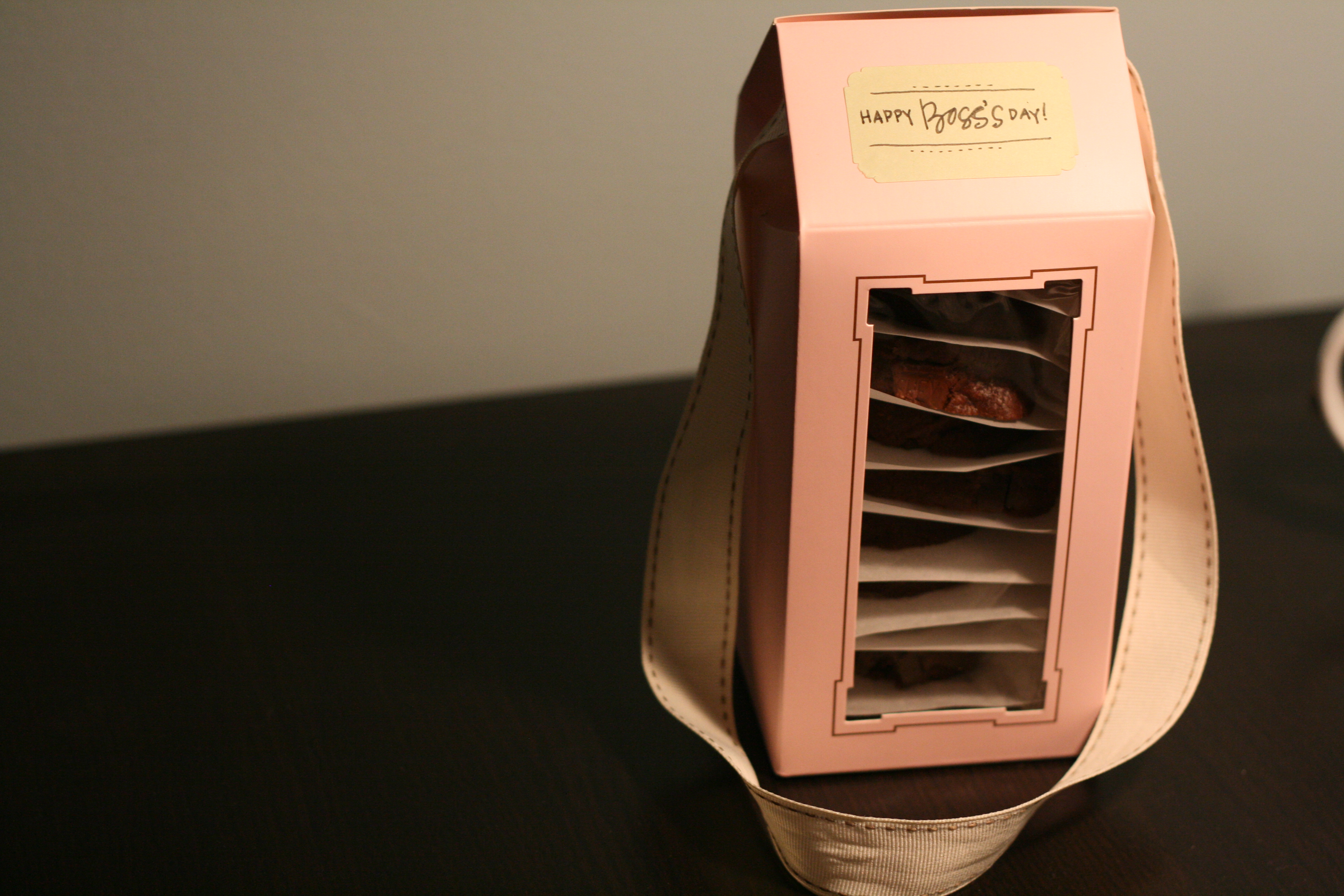 This blog is made possible by your support (thank you), select brand partnerships, advertisements, and affiliate links to items I love and use. READ MORE >