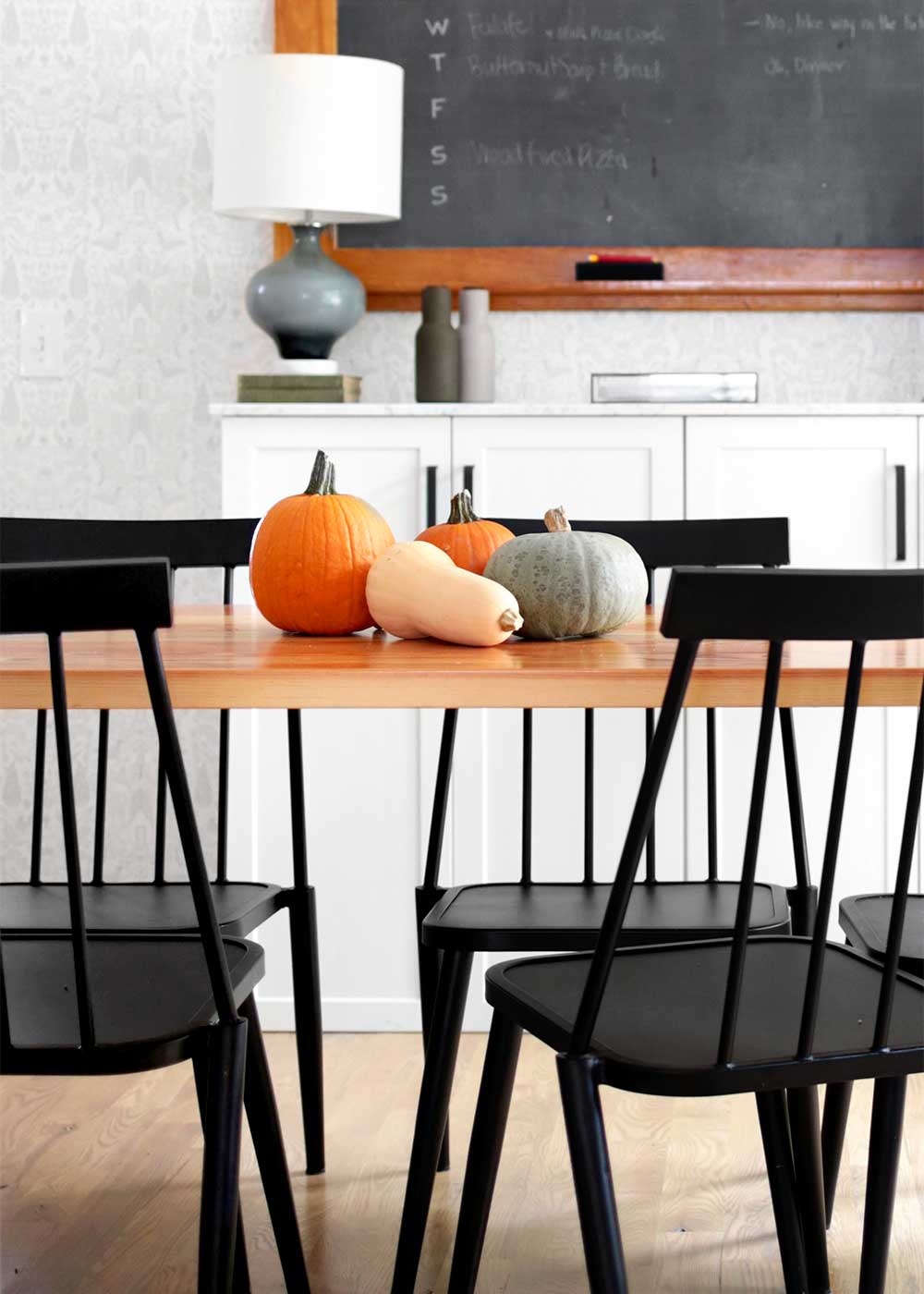 There are several different methods for preparing winter squash to be puréed. You can cut it in half, place skin side up on a baking sheet, and roast for 40+ minutes. You can place a whole squash, with knife-pierced slits, in a baking dish filled with water, and bake for a similar amount of time. Or you can steam the squash on the stovetop in 20 minutes. I've tried them all, and I keep going back to the same method—the stovetop steam.
It's a bit more work on the front end, peeling, deseeding, and cubing. But overall, it's quicker, produces far less mess, and there's zero chance of burning your finger tips. Basically, the beauty of this method is that you don't have to wait for the squash to cool in order to handle it, like the other methods. You'll find this same trusted method in my book, The Minimalist Kitchen. Let's break it down into 5 simple steps below.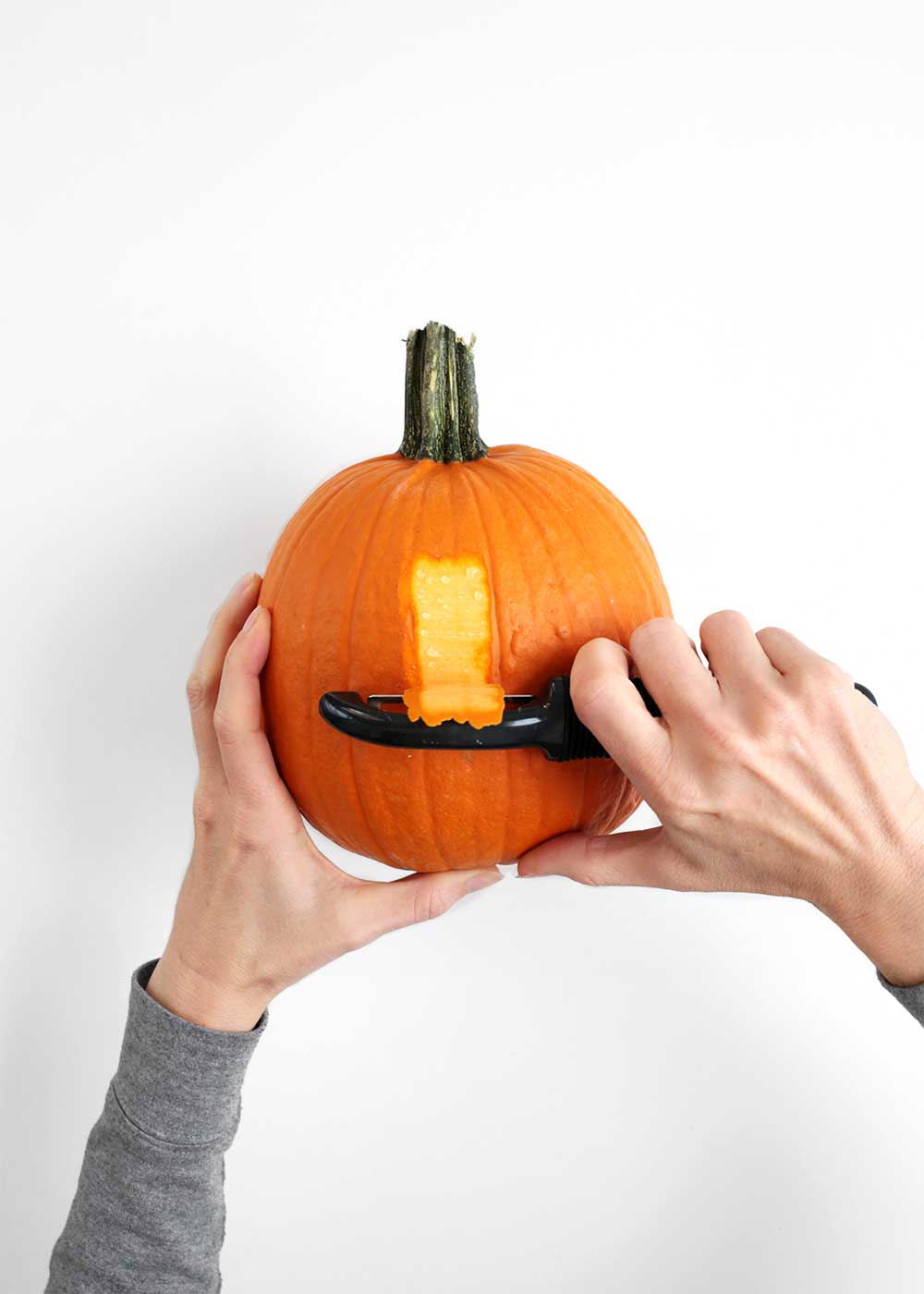 1. Peel the Winter Squash
Using a vegetable peeler, remove the skin from the squash. Note: This method works best for smooth-sided squash like sugar pumpkins, butternut squash, kabocha squash, and blue hokkaido pumpkins. Rippled squash, like acorn squash, can be difficult to peel. Doable, but more difficult.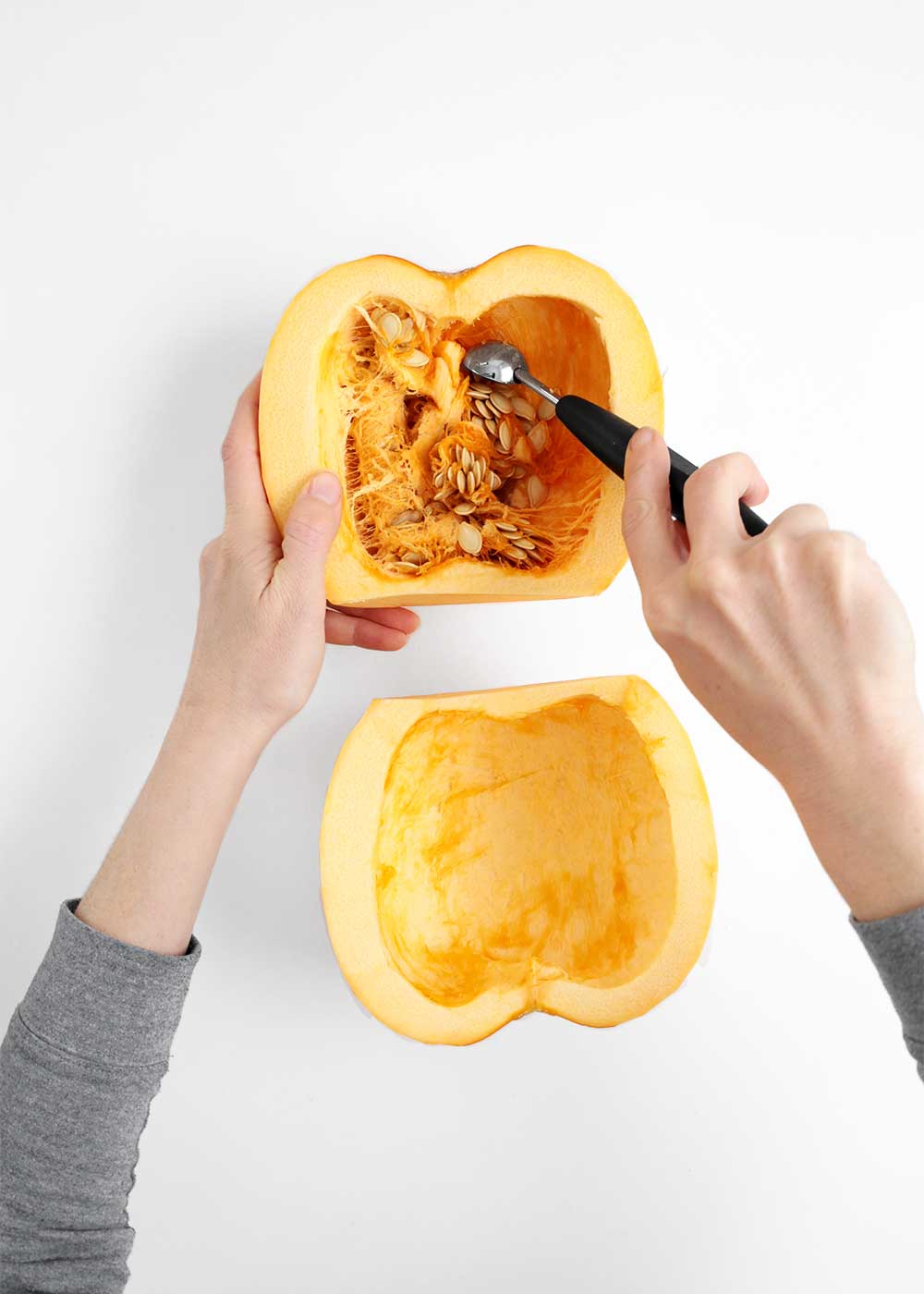 2. Remove the seeds
Trim the top and bottom off of the squash, then cut in half. Using a spoon or a melon baller, scoop the seeds out. Discard or save for toasting. I find scooping the seeds out while the squash is raw to be easier and less messy.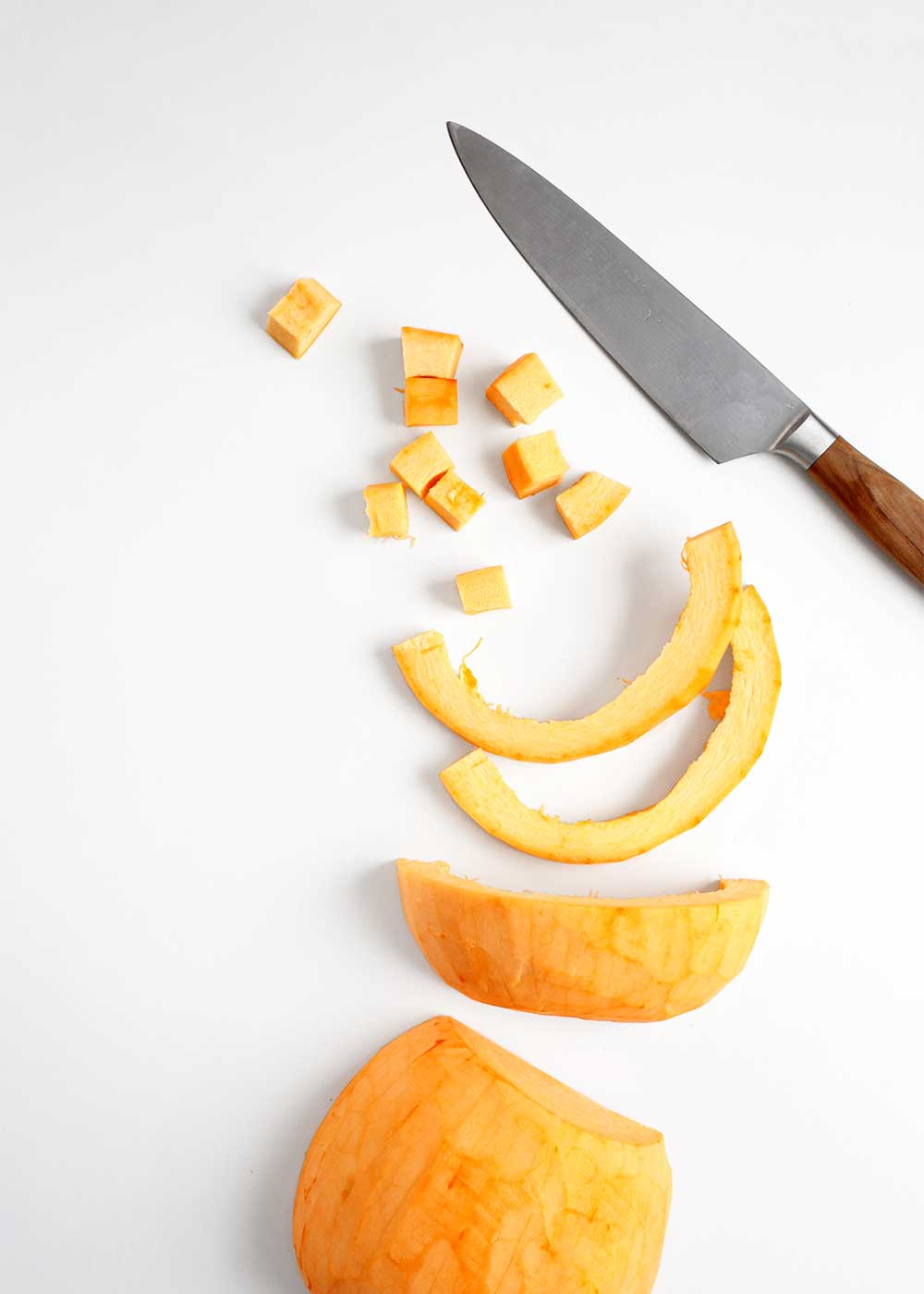 3. Cube the Winter Squash
Dice the squash meat into 1″ cubes. Note: larger cubes will take longer to steam and smaller cubes will take less time to steam. Either way, be sure to cut similar sized cubes for even cooking.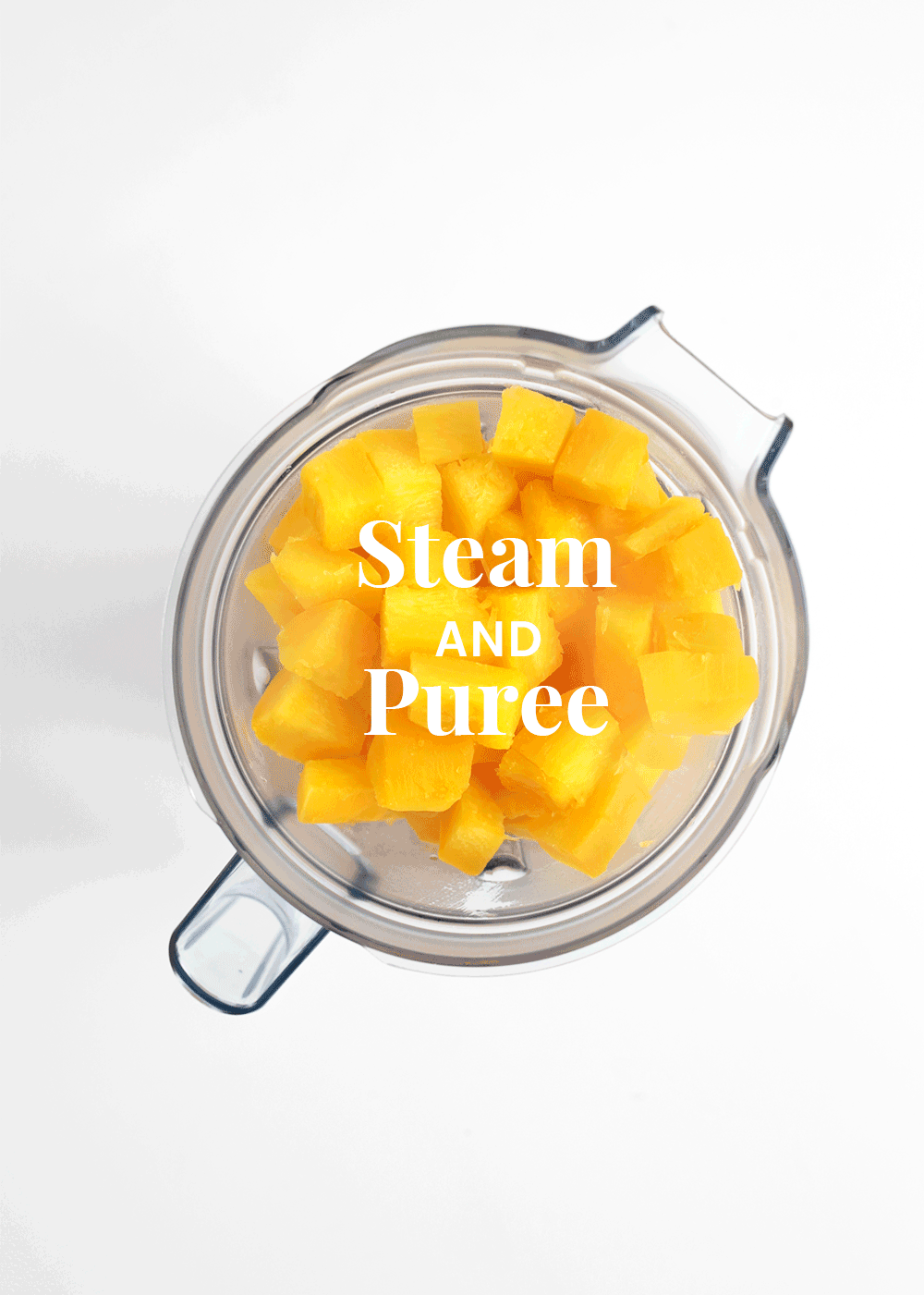 4. Steam the Winter Squash
In a Dutch Oven or large sauce pan fitted with a steamer basket, add just enough water to fill the pot without touching the base of the basket, about 1″ high of water. Add the squash. Cover and cook over medium-high heat for 15 minutes. Turn off the heat, keep covered, and allow to continue steaming for 5 minutes more. The squash is ready when easily pierced with a fork or a knife.
Note: steamer baskets are an inexpensive tool and a great way to cook vegetables that do best with a hit of hydration (steam) first, like root vegetables, winter squash, and cruciferous vegetables like cauliflower. They store neatly upside down in your colander. Steaming is also a great cooking method for nutrient preservation. You can read more about that here. Vegetables cook fast this way. Fast! So don't overdo it, or you'll end up with mush. Try out this method on the Blistered Peppadew Cauliflower, the Curried Cauliflower on page 181 of The Minimalist Kitchen, or the Caramelized Roasted Carrots on page 178.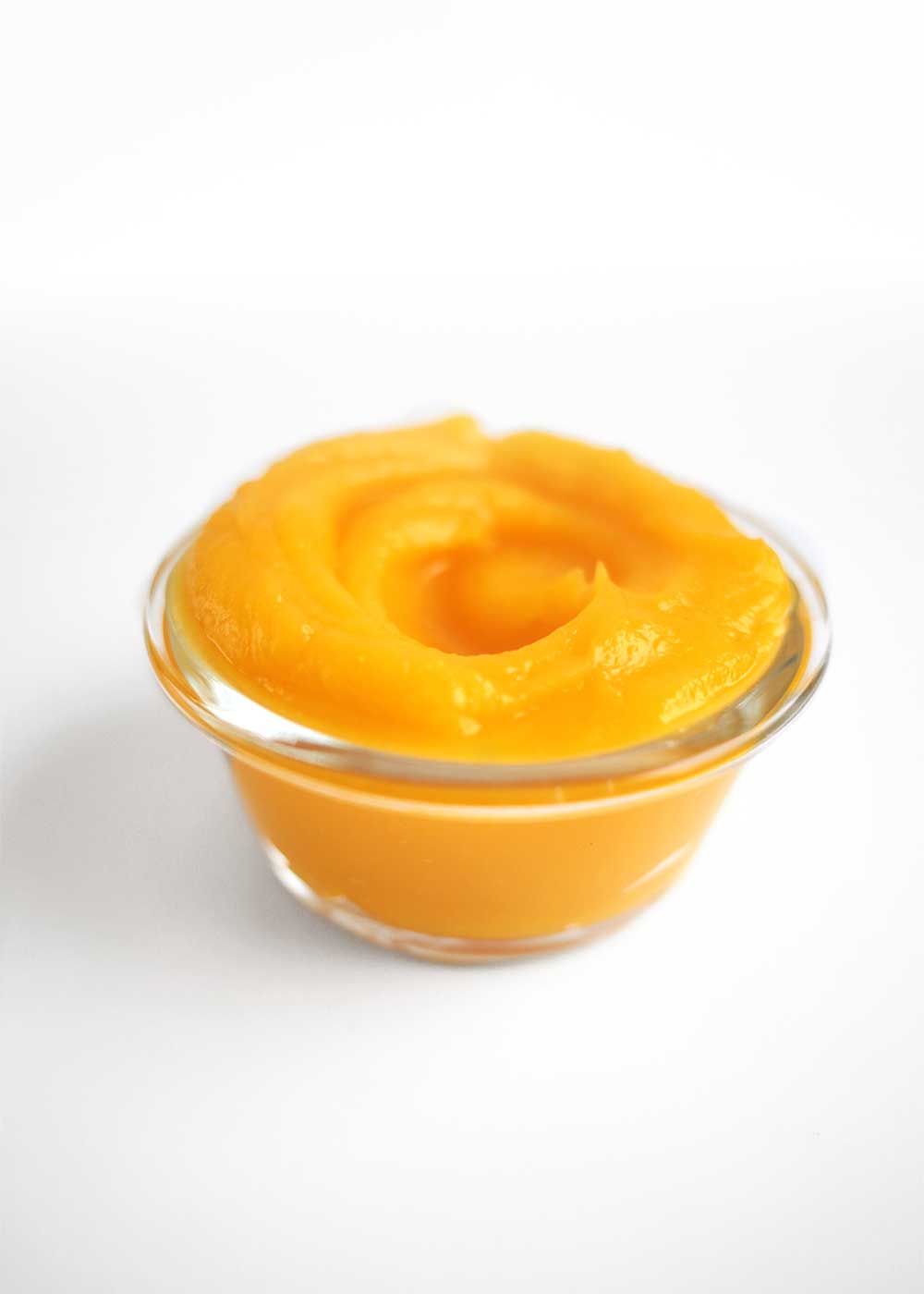 5. Purée the Winter Squash
Using a large spoon, transfer the roasted squash to a high powered blender, like a Vitamix. Cover and purée until smooth, using a tamper to press down the squash or stopping the blender to stir. If using within the week, store in an airtight container in the fridge. If later, divide squash into pre-measured portions (like 1 cup) and store in a freezer safe bag or container for up 2-3 months. Try using your purée to make Browned Butter Pumpkin Bread, Maple Pumpkin Latte Syrup, Maple Pumpkin Pie, Baked Pumpkin Donuts, Butternut Squash Soup, Chipotle Butternut Taco Sauce, Enchilada Sauce (swap in squash of your choice), or Butternut Pasta on page 98 of The Minimalist Kitchen.
This blog is made possible by your support (thank you), select brand partnerships, advertisements, and affiliate links to items I love and use. READ MORE >