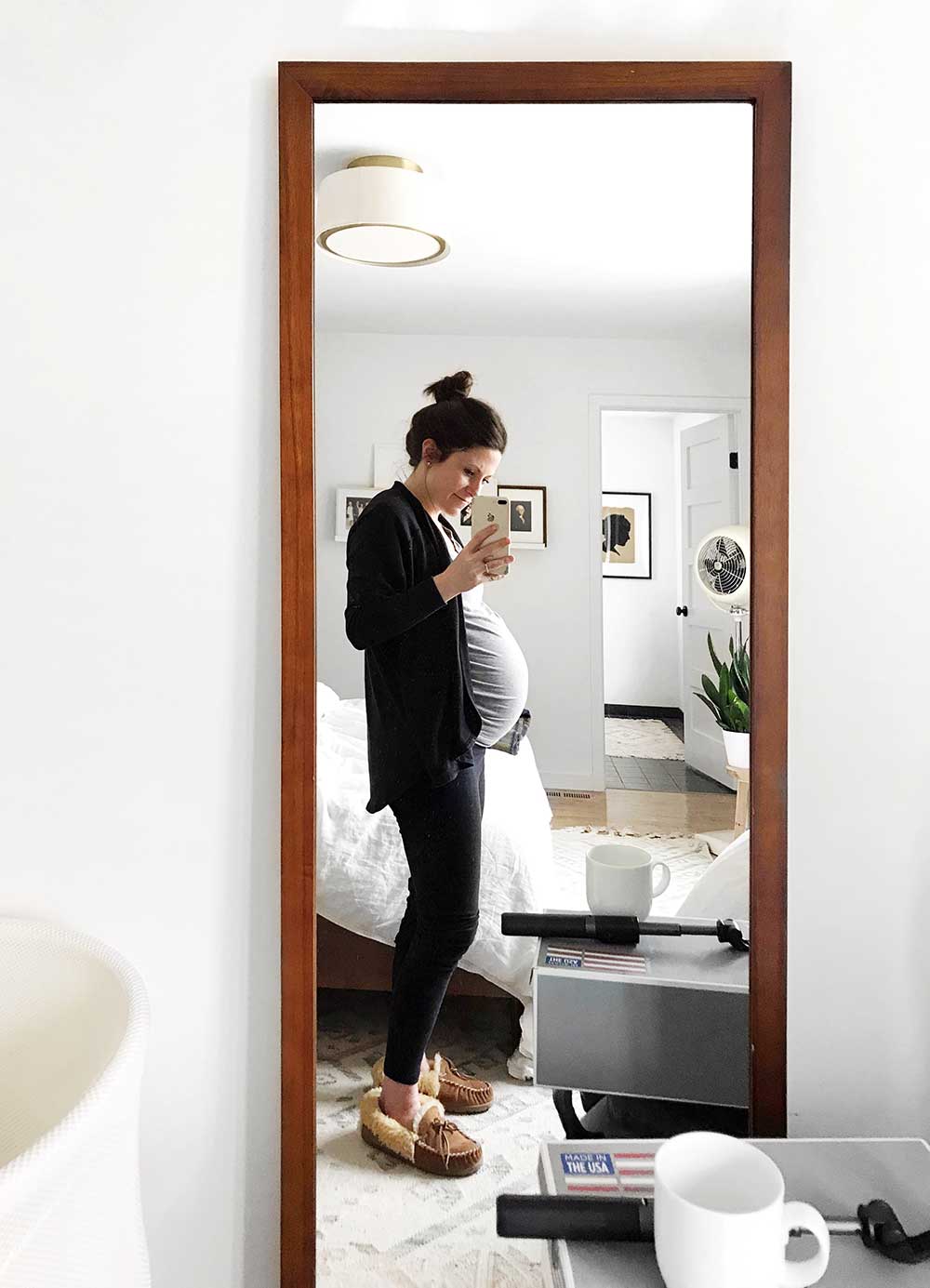 How are you doing? Last week, over the span of 24 hours, everyone in my Rolodex seemed to reach out asking the same question. How are you doing? It was comforting until I realized they were just as worried about us as we are. 38 weeks pregnant during a pandemic, this must be a storyline from a movie, a movie we've all been cast in.
How am I doing? Well, my anxiety is worse than my heartburn, which is saying something this deep into pregnancy. At any given point throughout the day, my emotions are all over the place, rolling up like a yo-yo to the tippy top of what used to be my stomach, hanging steady for a second like the old Melissa, before falling back down the ever-growing hill of my bump. Who will watch Hal if we go into labor early? Will they be as careful as we're trying to be? Is the hospital the safest place to have a baby right now? Will they have a bed for us? Is my doctor being careful? Should I have a home birth to guarantee Kev will get to be there too? What if the baby gets sick? What if we get sick? Should I do the induction offered next week? All questions I never thought I'd have to ask.
On Dateline a couple of weeks ago, you know the show you shouldn't watch alone, a grieving mother said she worked long and hard on changing her thought patterns from "What if?" to "What is?" Because what-if never seems to give us good answers, at least that's what I always say to my tiny what-iffer. Though, right now some of these what-ifs are helping us to better prepare. Maybe there's a purpose for them after all.
How am I doing? Well, I'm trying really hard to stay in the what-is, in the concrete, in the now, and in the Braxton Hicks. Because there is no predicting tomorrow. So for now, I'm finishing up the baby's room, hanging her muted pink striped wallpaper. Kev helped last weekend, which was so helpful, and we reminisced about living in Chicago lots of years ago and debated on whether we should go to XOCO or Pizano's for dinner. Of course, we did neither because we're in Minneapolis and quarantined and 38 weeks pregnant. My mother-in-law forewent her flight and drove 12 straight hours a whole week early to be with us. No more worrying about who will take care of our sweet girl when we leave for a night or two to meet our other sweet girl. Kev is sequestered to a room upstairs doing teletherapy for the first time in his career, with a wrapped up heavy blanket at the foot of the door and Hallie's old sound machine on full blast to ensure privacy. I'm extra thankful for work—for his and mine. When I'm not trying to walk or lunge this baby out, around the house and on the treadmill in the basement, or pretending I can still do the 10 push-up challenge (I can only do 5), I'm wrapping up a couple of final posts and a tiny website update before taking some time off.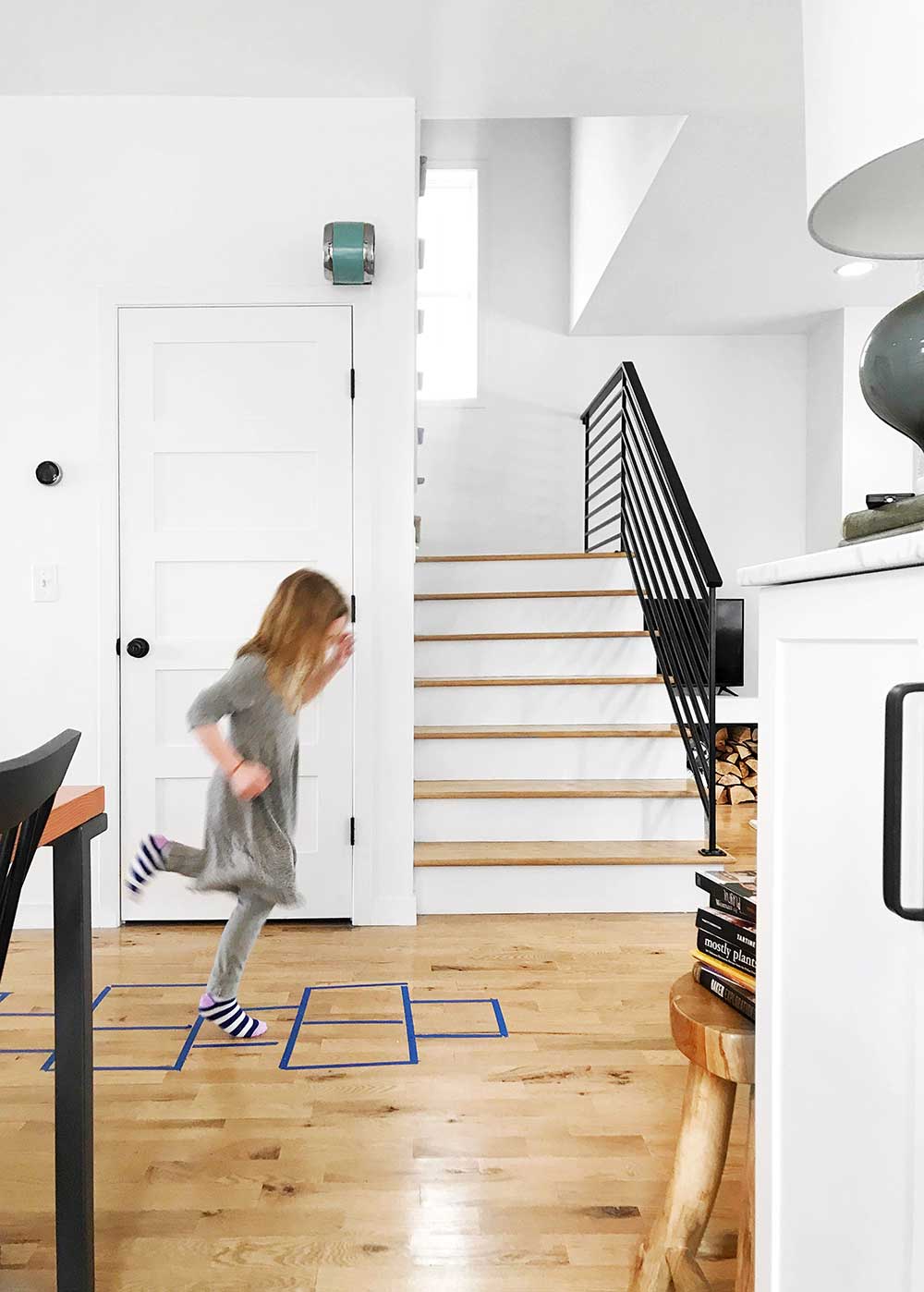 Hal is missing her friends but loves being at home with everyone. We're natural homebodies. She thrives on routine, so we're trying to give her that, even though planning isn't our strong suit, tagging in and out of work to do so. So far, she's really loved Bravery School. I think we'll do a bit of that again today. She's also been loving the Stories Podcast and jumping down the indoor hopscotch track made from painter's tape. We've been ending our days with an episode of The Great British Bake Off. Only a decade late to that show and a bag of flour short to curb our nightly baking craving.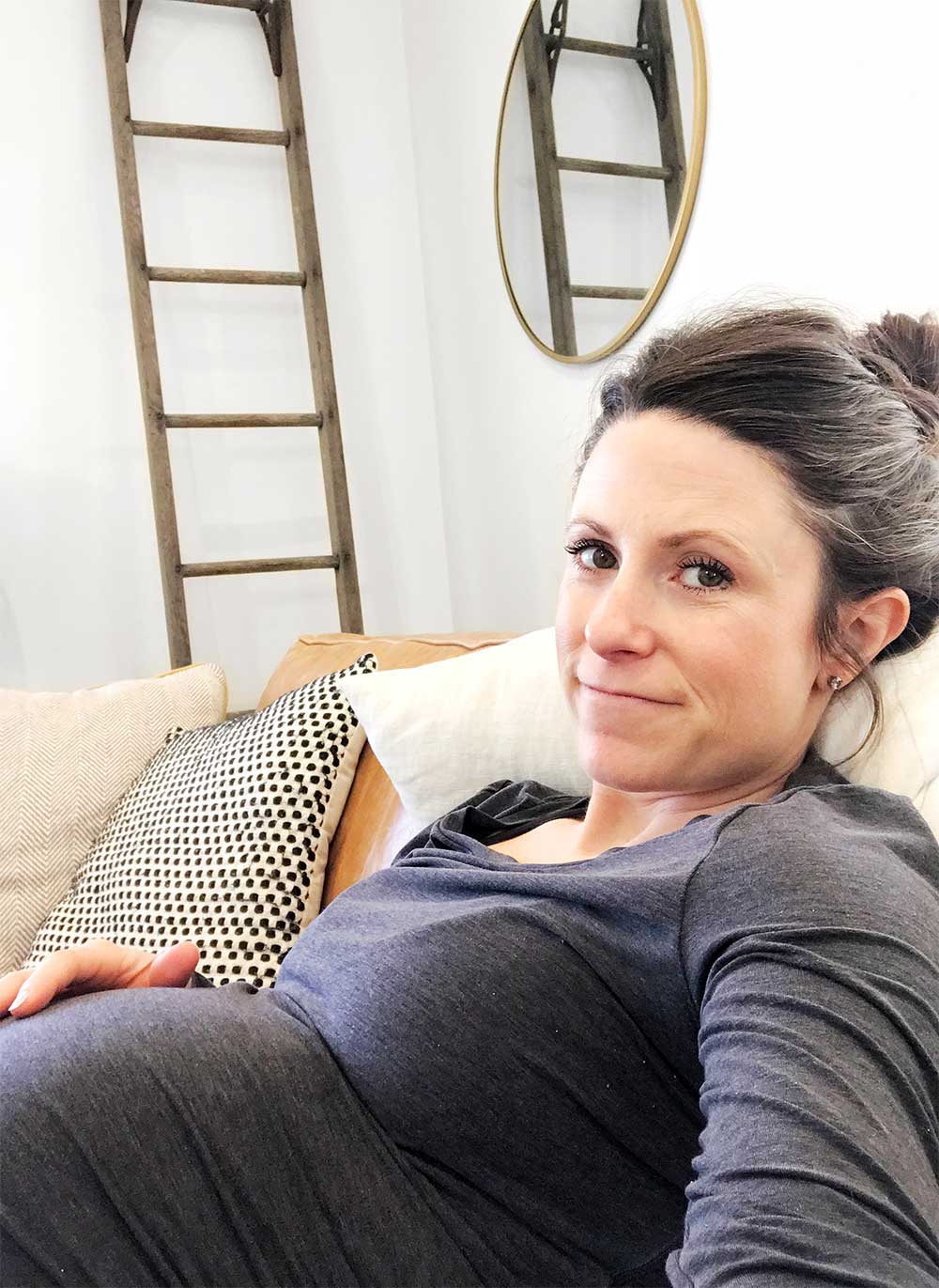 I know this post is out of the ordinary, but I wanted to show up, at least for a quick second. I hope this is all just a crazy story we get to tell one day—for you, for me, for my neighbor down the street. But I know that it might be, will be, more than that for some of us, for a lot of us. How are you doing? I hope you're staying well and finding a safe place or person for your what-ifs and an ounce of extra something to live in the what-is.
This blog is made possible by your support (thank you), select brand partnerships, advertisements, and affiliate links to items I love and use. READ MORE >