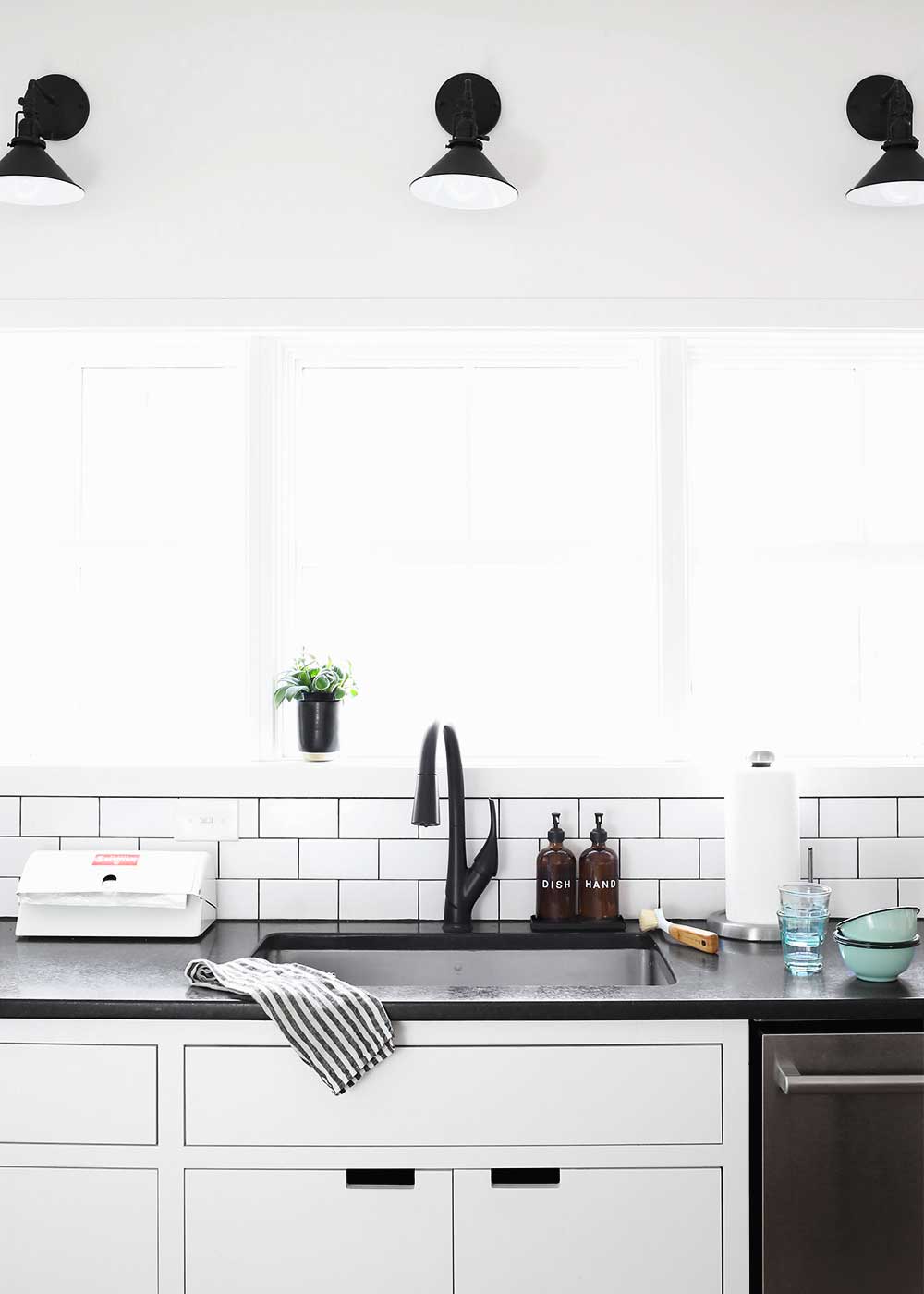 Nine years ago, almost to the day, I started this blog. At first, it was a hey-mom-and-dad blog. Kev and I were freshly married and had just moved from Dallas to Chicago. A blog seemed like an efficient way to let our families know what we were up to. By the second or third post, I was typing out recipes, mostly the baked variety, with a side of crafting and knitting. 

This post is sponsored by Delta® Faucet. Their new ShieldSpray™ Technology cuts through stubborn messes with a concentrated stream and reduces splatter with an innovative water shield, so you can power off the mess without making a bigger one. See what Delta can do.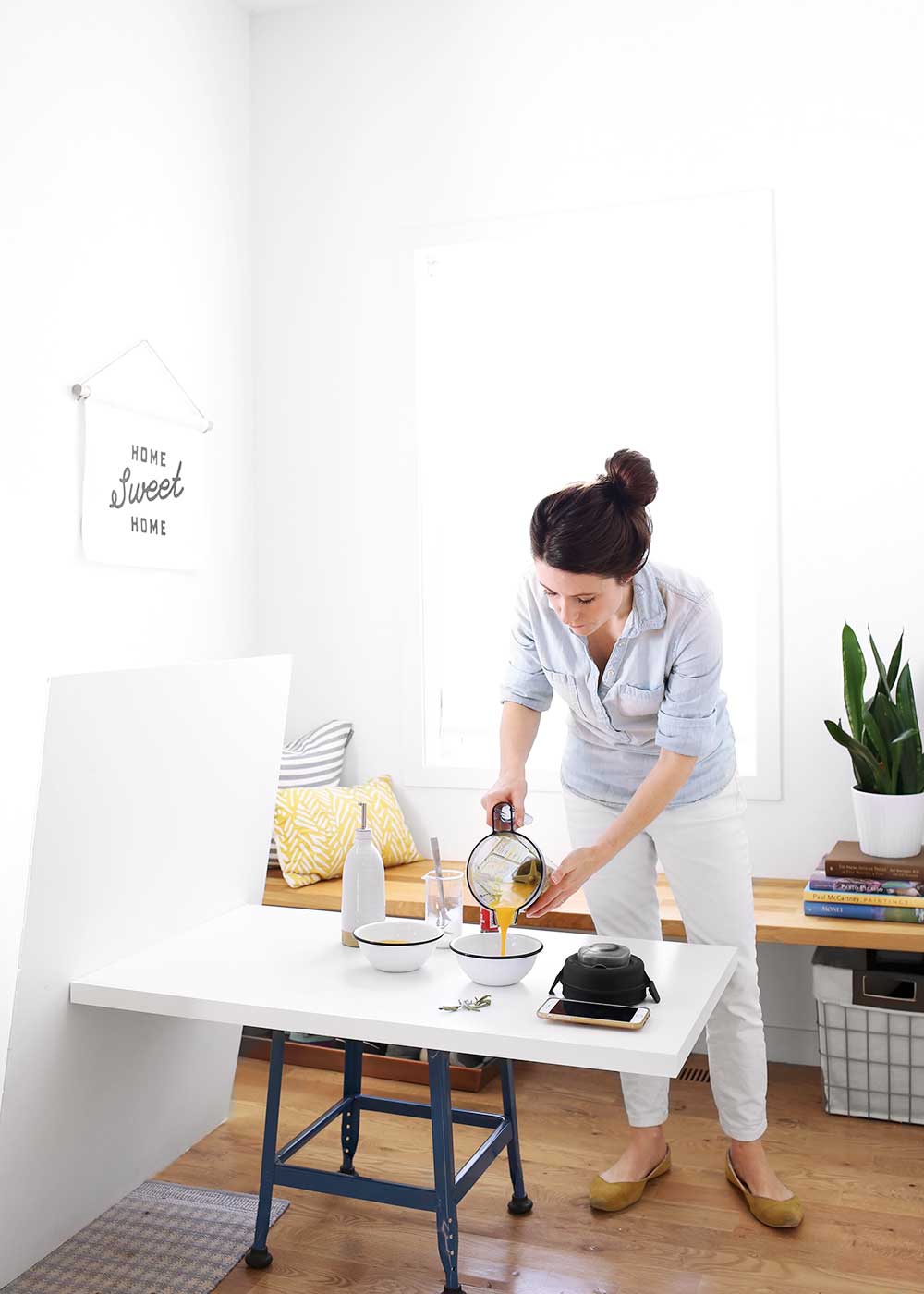 A couple Christmas's after starting, my dad gave me his old DSLR. (An aside: I used that very same camera up until last year, when my friend Lindsay convinced me it was time to upgrade.) Kev was supposed to be my fancy camera guy until we realized he has very unsteady hands. The camera stabilizing technology was no good back then (and there was no room for a tripod in our tiny condo). So I had to fire him. Many years later (like two years ago), I hired him back. Actually, he hired himself in a new position. But that's a story for another day.
Nine years ago, I fell in love with blogging over a point-and-shoot camera, over yellow-toned, artificially-lit images, over making everyone else's recipes, and posting whenever inspiration hit. I fell out of love with magazines. They were so pretty but too unrealistic. Blogs were real. I was craving real.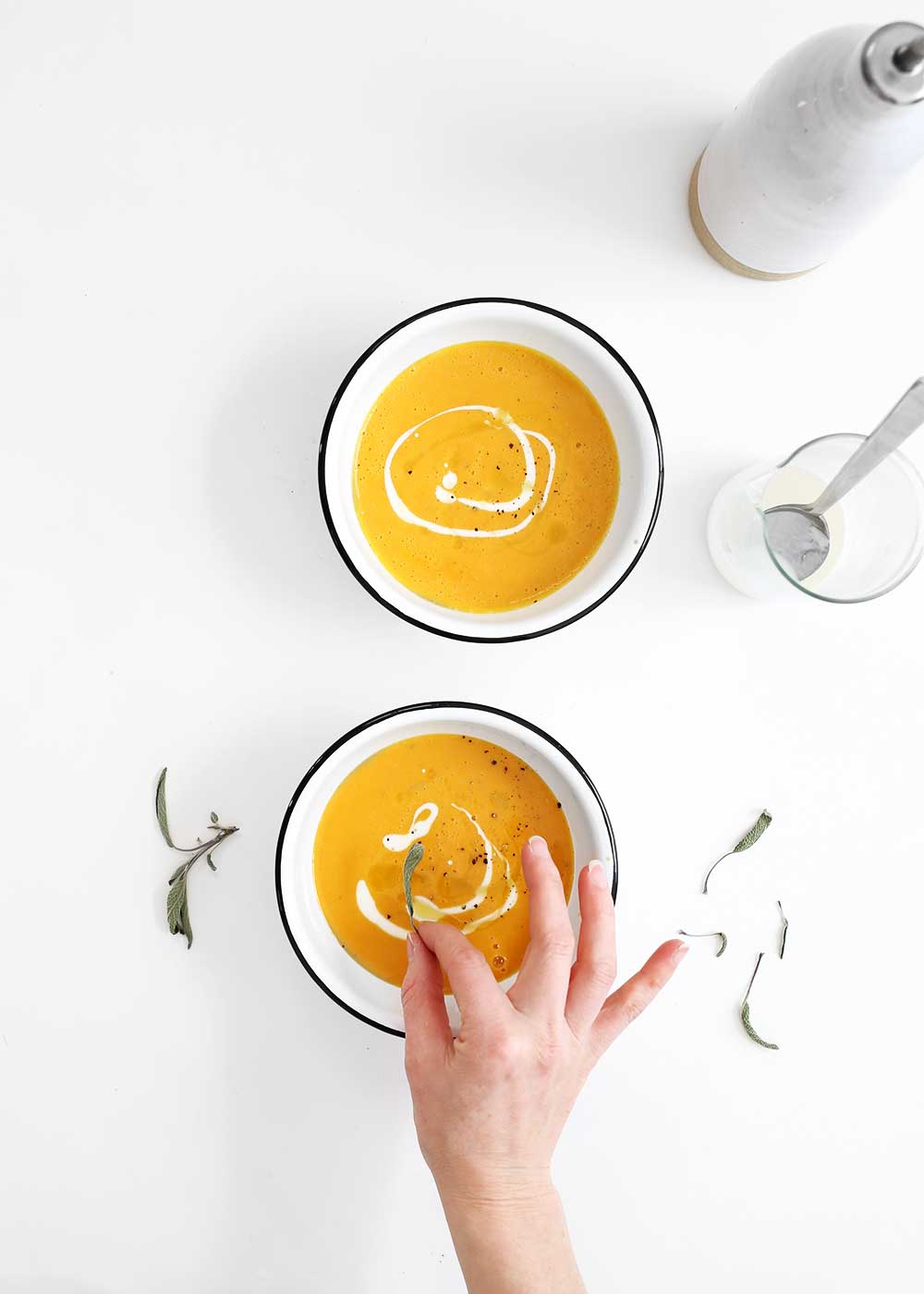 But like anything that grows older and matures (especially wine), it gets better with age. Until we find ourselves right back where we started—to the magazines. Beautiful and well done things aren't bad. It's good to get better. But is beautiful real?
Inadvertently, we often communicate just as much by what we don't say. When you only see my highlight reel, the beautiful things, you begin to wonder if my house is ever messy. If my relationships are complicated. If I eat frozen pizza. If I lose my cool with Hal or Kev. If I deal with self-doubt. If I clean my own toilets. If I have fine lines and grey hair. If my pie crusts ever shrink. The answer is of course.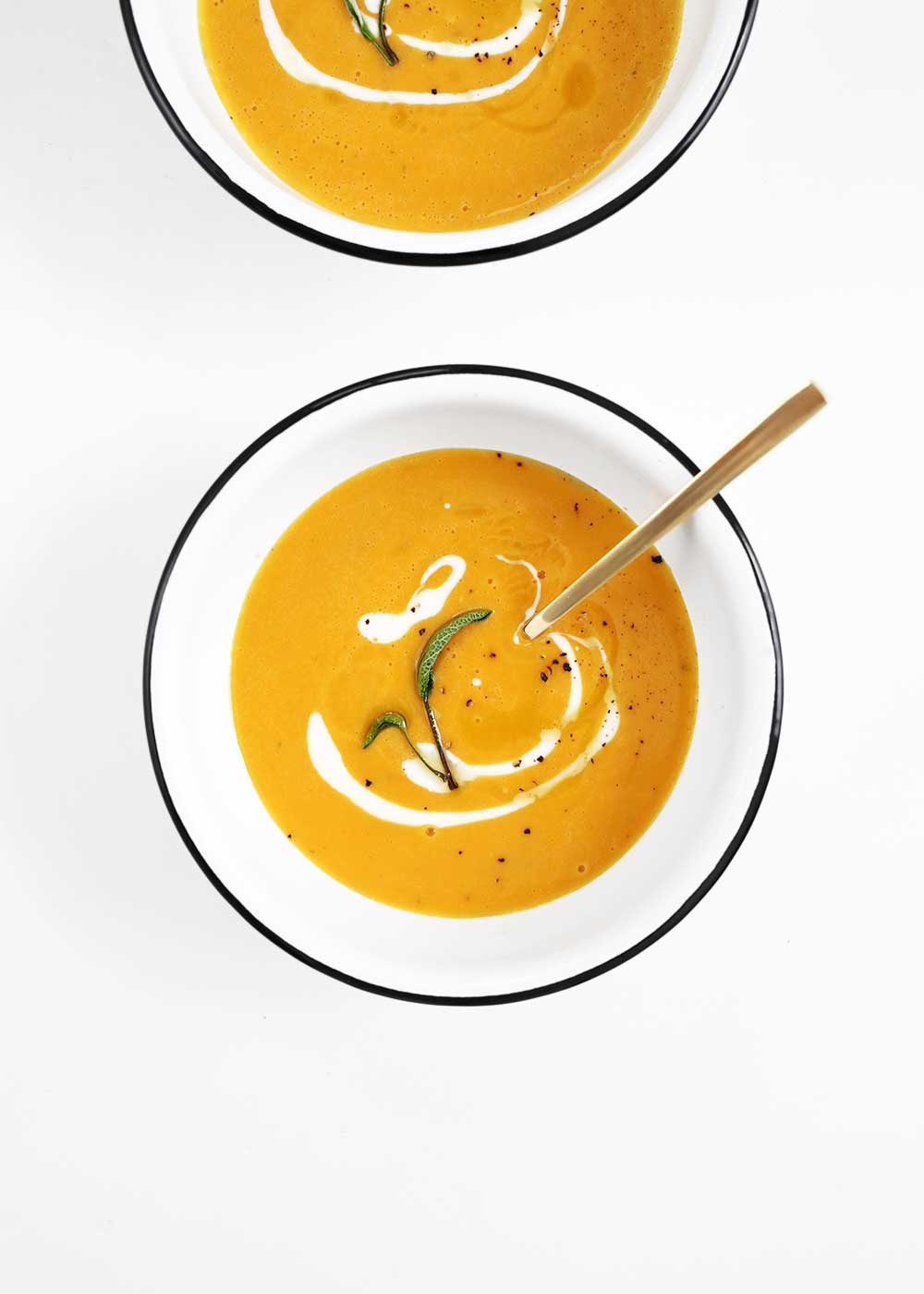 I have messes too (the literal and figurative kind), even when I don't mention them. So, I'm pulling back the fancy camera that now sits on a tripod to show the beauty and the mess.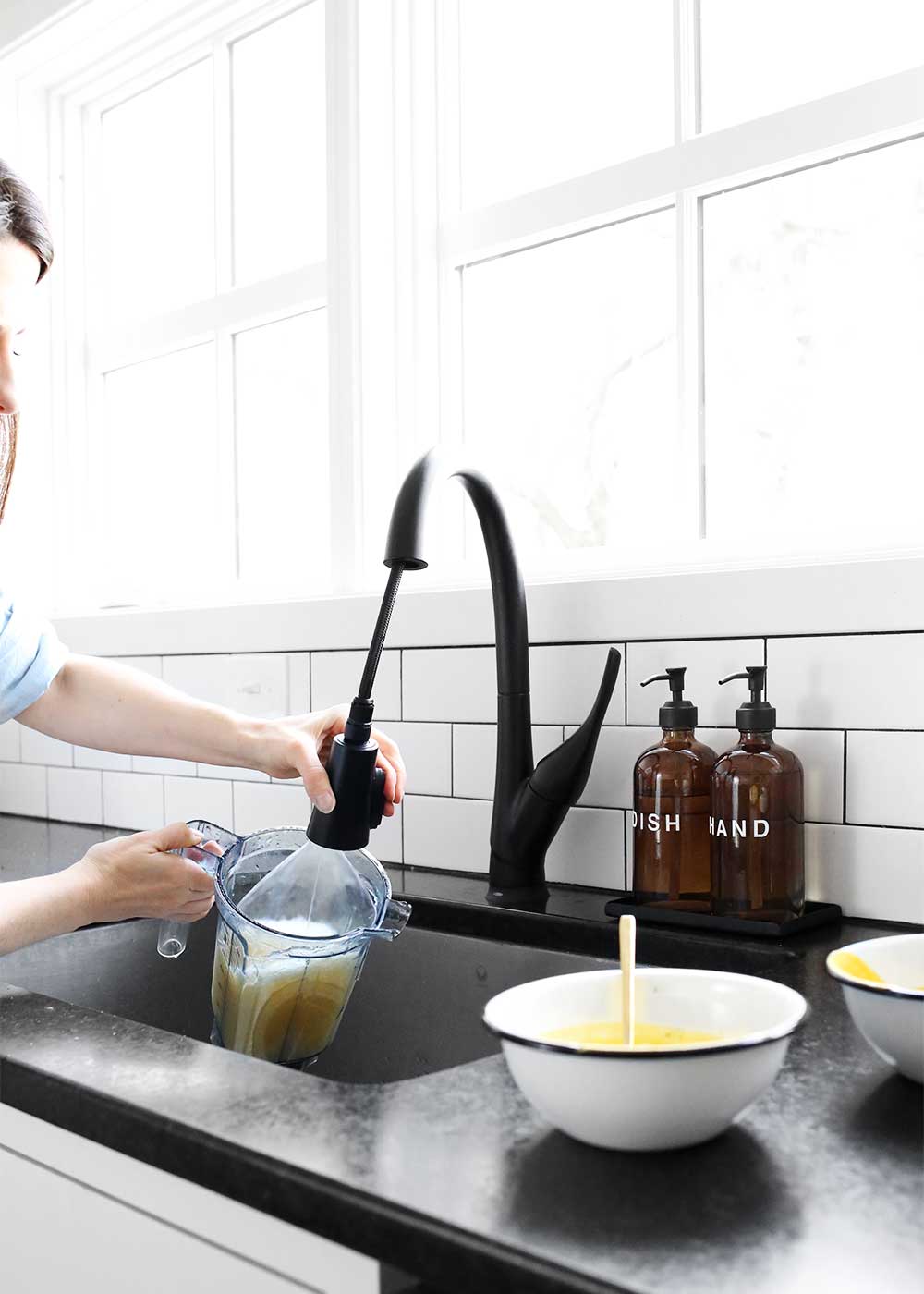 The Faucet
In October, I got the chance to visit the Food52 headquarters to see the newest Delta Faucet technology. I'm a sloooow adopter when it comes to new technologies in the kitchen. So I was a little nervous to try something new.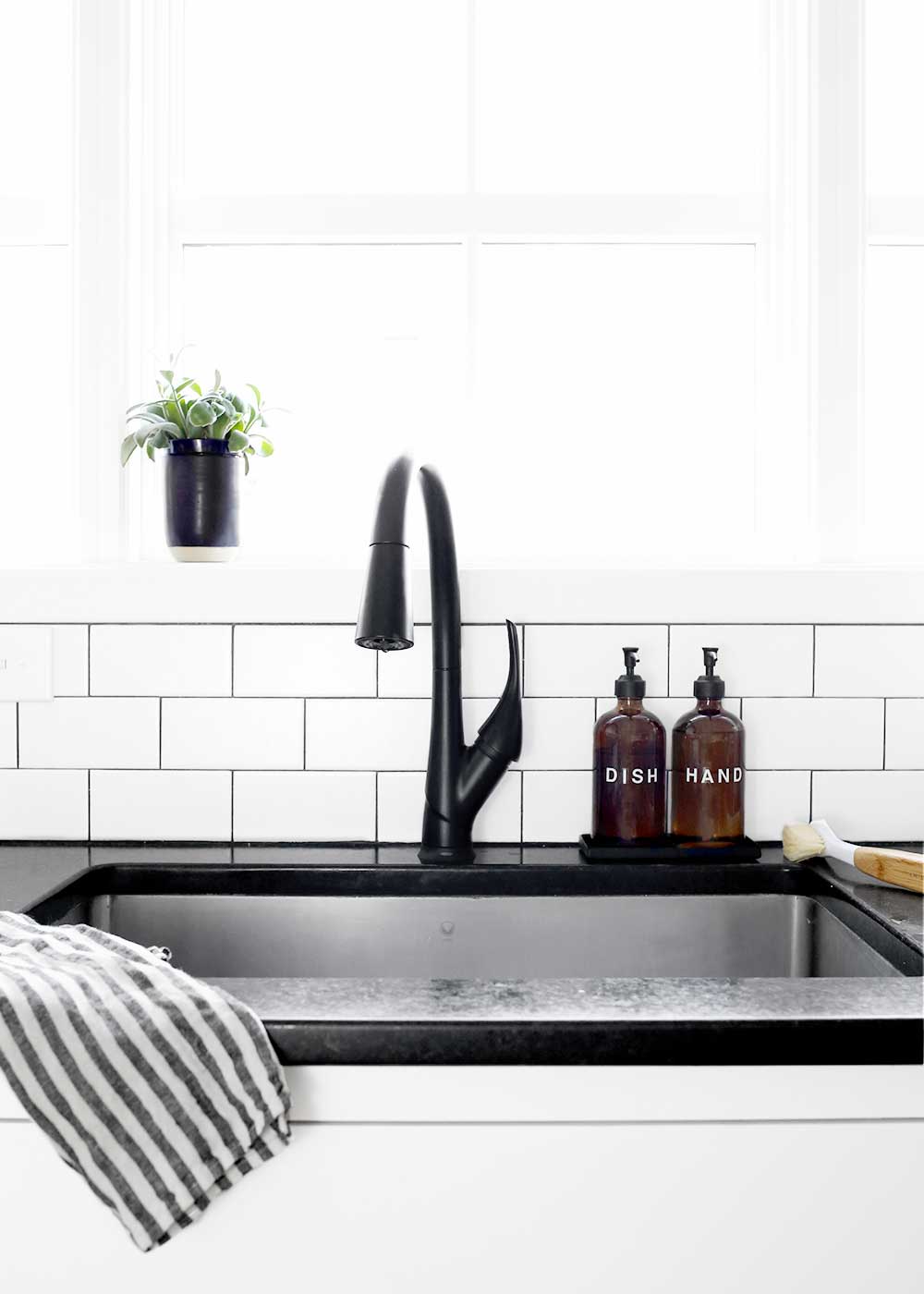 Like an iPhone without a home button, change takes some getting used to. But I'm beginning to love this matte black beauty. The Touch20® on and off technology is so amazing, especially while making pizza dough with flour all over my hands. Forearm bumps and cheeks work to turn the faucet on and off too. The ShieldSpray™ Technology took the most getting used to, but once you learn how to use it properly (up close and not pulled back, whoops!), it's magic. See the video for proof.
Get the recipes:
Butternut Squash Soup
Blender Hummus
Mambo Taxi
POST SOURCES Matte Black Esque Delta Faucet | Soap Bottle DIY | Soap Bottles | Linen Striped Towel | Dish Brush | Olive Oil Bottle | Foil Dispenser (vintage) | White Enamel Bowls | Seafoam Enamel Bowls | Flower Vase (former candle) | Grandview Sconce
This is a sponsored conversation written by me on behalf of Delta Faucet. The opinions and text are all mine.
This blog is made possible by your support (thank you), select brand partnerships, advertisements, and affiliate links to items I love and use. READ MORE >