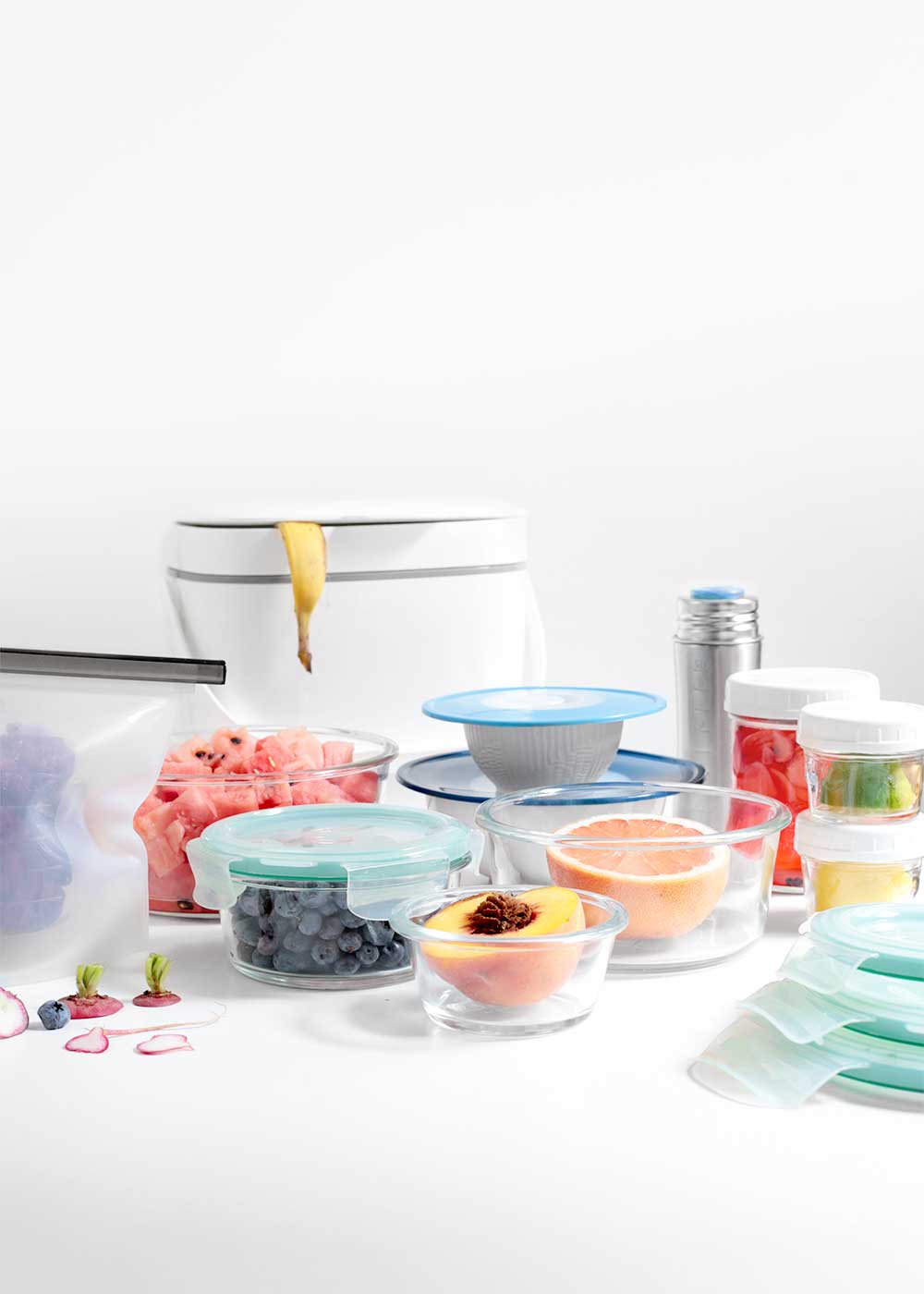 I'm back with an update on my favorite reusable food storage items. This post was originally published two years ago when I was just beginning to change some of my habits in the kitchen to create less waste, from food storage to food itself. Two years later and I'm still at it, working to keep our trash heap as minimal as possible, composting as much as possible. Because there's an understood rule of the trail— through the worn path up a mountain and down the driveway on trash night—leave no trace. I know this rule from Kev, who likes to backpack. It's a rule much easier to follow when you only have a couple things on your back. It's a rule that looks a little different in a home. Below are my favorite reusable food storage items that make this task more doable.

DISCLOSURE
This post was created in a long term partnership with OXO, a brand that I've had in my home since day one of adulthood. I'm grateful for an ongoing partnership with a company that I buy with my own money.
My Favorite Reusable Food Storage
I store all leftovers and prepared food in these containers. They are leak-proof, airtight, durable, and stack nicely in the fridge and the freezer. Over the last couple years, I've added a couple more containers in the sizes we use most often to match the weekly needs of our kitchen. With that said, these are sold as a set or as individuals so you can customize to your needs. Dishwasher safe.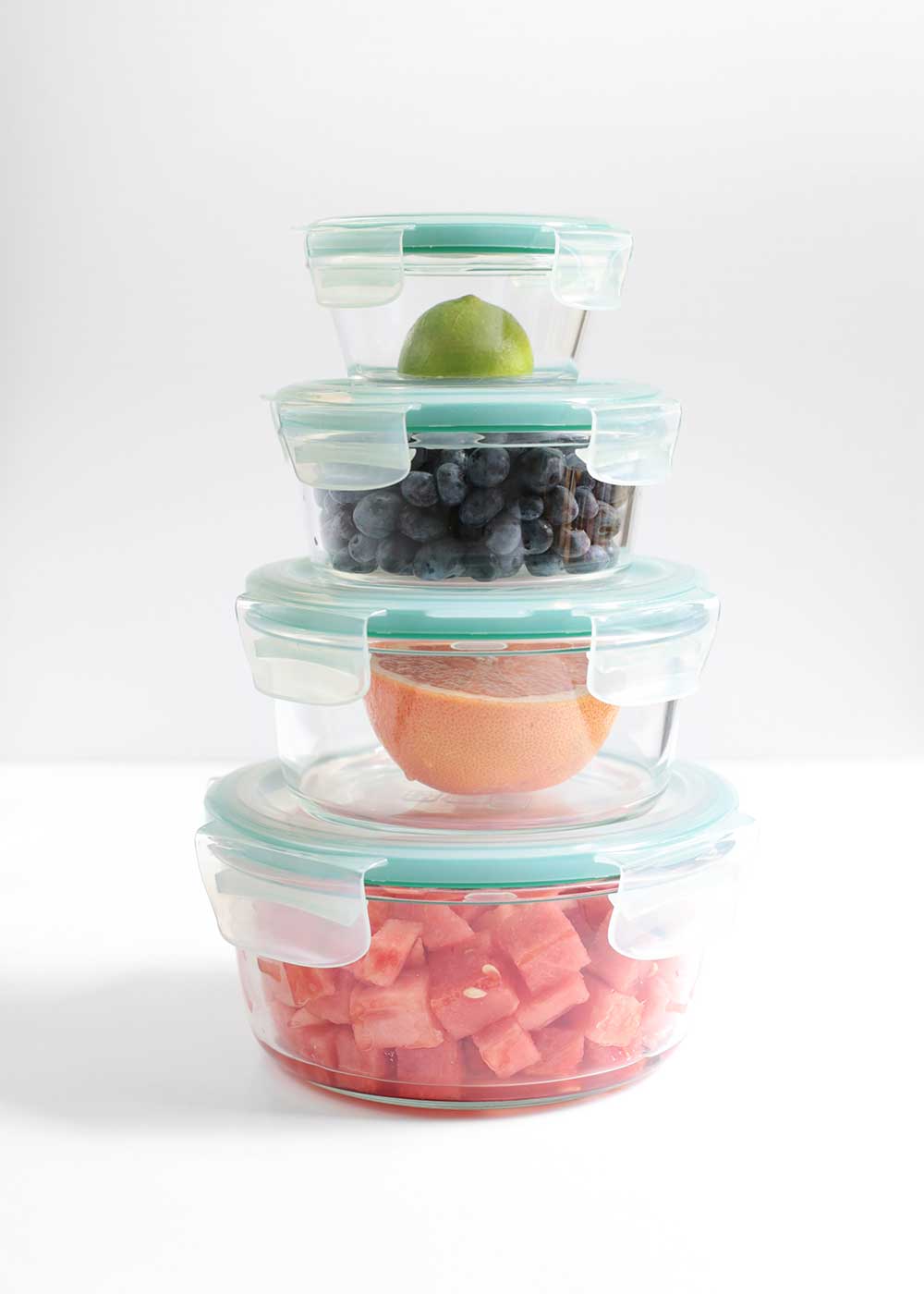 Reusable produce bags took some major getting used to. I'm on my second batch of bag trials, but these bags are thee bags. You can see the produce through the bag, they wash and dry easily, and they list the weight (tare) of the bag on the side that's deducted at the register. Once I get home, I store certain produce, like berries and greens in my OXO GreenSavers, as seen in this post. NOTE: Due to COVID, you might not be able to use reusable produce bags at your local grocery store right now.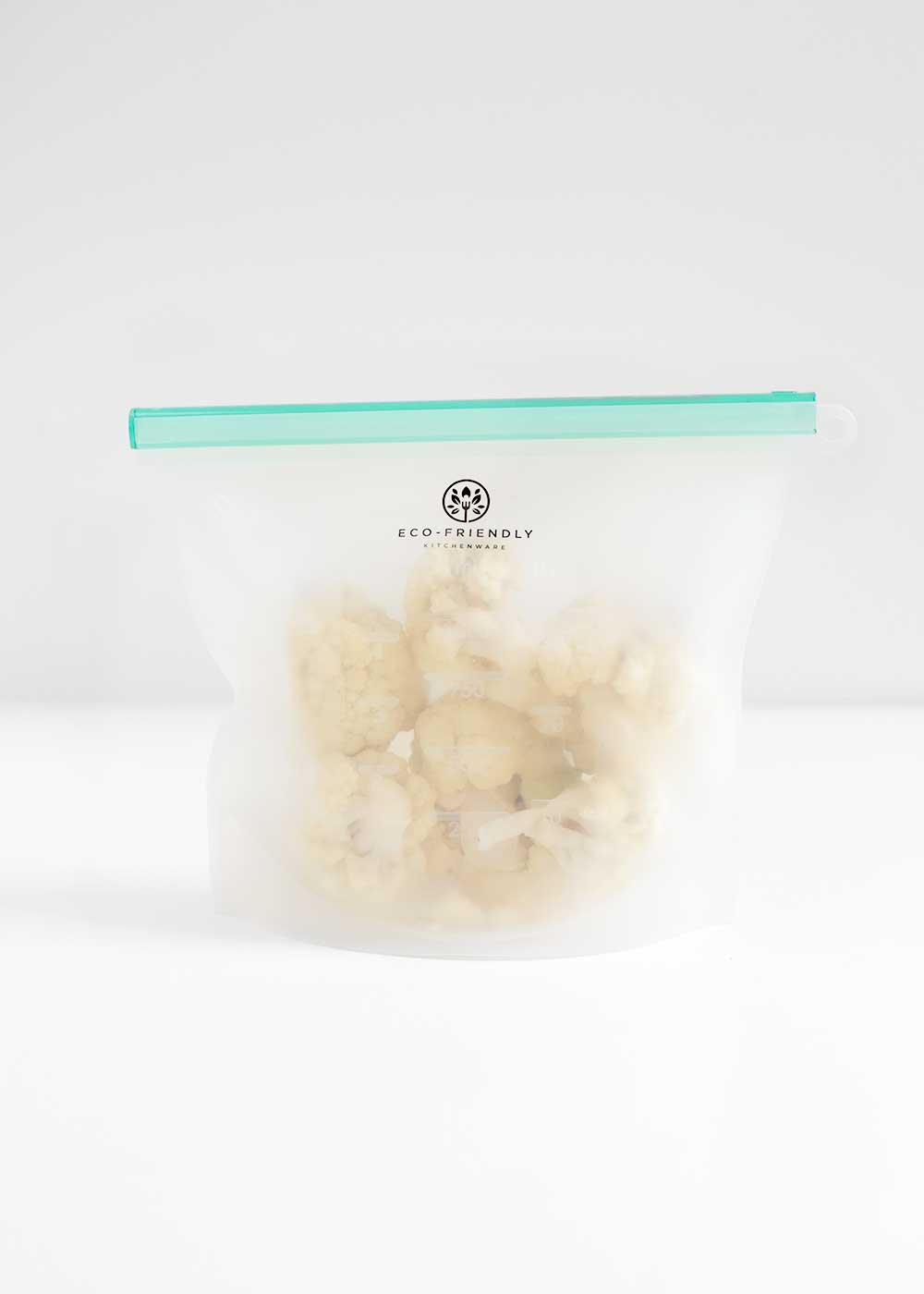 We've been using these bags for over two years with great luck. They wash well—by hand or by dishwasher. There's no tiny crevice for food to get stuck in. They're easy to seal and leak-proof. They don't stain or hold on to odors. They also do a great job keeping cheese fresh. (Cheese doesn't like a tight hug. Moisture gets trapped between its surface and the hug, producing mold more quickly. These bags give a nice, loose, awkward hug–just the way cheese likes it.) I also use these gallon-sized silicone bags for larger storage needs, like storing kale.
Reusable lids, to replace plastic wrap, has been one of the hardest things to successfully replace. OK, maybe every one-time use item was hard to replace at first. We tried waxed canvas wraps for over a year and just couldn't get them to work for us. They didn't seal food off as well as needed, and they were so hard to clean, as you can't use hot water or scrub too hard without rubbing off the protective wax coating. The silicone reusable lids, however, have been a great replacement. They seal for freshness, clean easily, store flat, wash well, and allow you to stack in the fridge. You can buy these in a multi-sized set or individual sizes to meet your kitchen needs.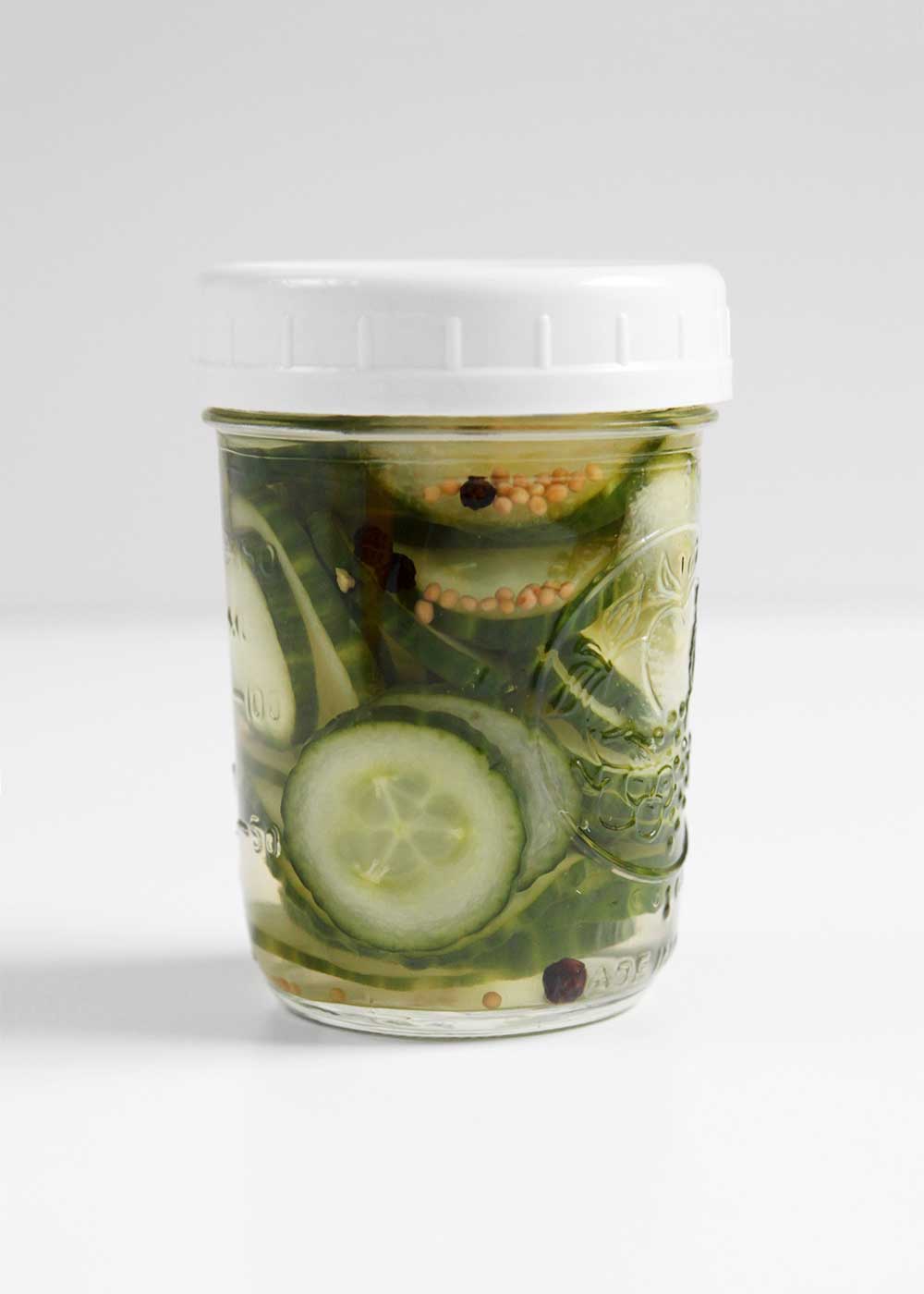 I store all things liquid (like quick-pickled vegetables, dressings, sauces, etc) in these jars. I've swapped all the 2-piece metal lids with the BPA-free plastic lids. I know, plastic. But I'll be using these lids for a lifetime based on their performance these last couple of years.
When we first started composting through the city, there weren't a lot of great compost bin options for the kitchen. I bought the only one available at the time, and it was far from perfect. I was so happy when OXO came out with a compost bin. It solved all my grievances like hiding the compost bag. It tucks into the grey band of the bin to keep things looking tidy. Speaking of tidy, the lid detaches for easy cleaning, which needs to happen so often when storing compostables. Finally, you know how TV cooks always have a convenient discard bowl? This compost bin is that for me. I tote it all around the kitchen, and it's also compact enough too to store away under the kitchen sink when needed.
These bottles have been with us since the beginning of Hal's life and are now being used with Linnie. They grow with you—from bottle to sippy cup to snack container. The silicone insert converts the bottle to a container. We keep ours full of homemade trail mix, and carry it everywhere and all the time.
I love these reusable bags for two reasons—they're sturdy and fold up into a small pouch. I keep two in my purse, where I also store the produce bags. Speaking of, my purse doubles as a shopping bag to hold groceries. NOTE: Due to COVID, you might not be able to use these at your local grocery store right now.
Do you have any favorite reusable food storage that's helped to cut down on waste? I'd love to hear it. PS—we've been using these compostable smoothie straws for the last year. We haven't gone the reusable route here because I know they'll sit in the kitchen sink all week and drive me mad. PPS—If you see me sorting your trash, just ignore me.
This blog is made possible by your support (thank you), select brand partnerships, advertisements, and affiliate links to items I love and use. READ MORE >