I have been blog hopping left and right these days. Too bad all this hopping doesn't burn calories. There are so many well done blogs out there. I'm jealous. The newest one I have been drooling over is Joy Ever After. Looks like she dabbles in some of my favorite things—cooking, crafting, design, etc.—so of course I love her blog. It's inspiring. Her pictures and photography are excellent, something I am trying to beef up myself. Kevin is helping me out in this area. He got a new hefty duty camera last Christmas and bought a sweet lens with a low f-stop. Now we are trying to learn this intricate piece of machinery. Before I was using my canon point-and-shoot, on a tripod, in manual mode. It did OK. But hopefully you start to see some improvements.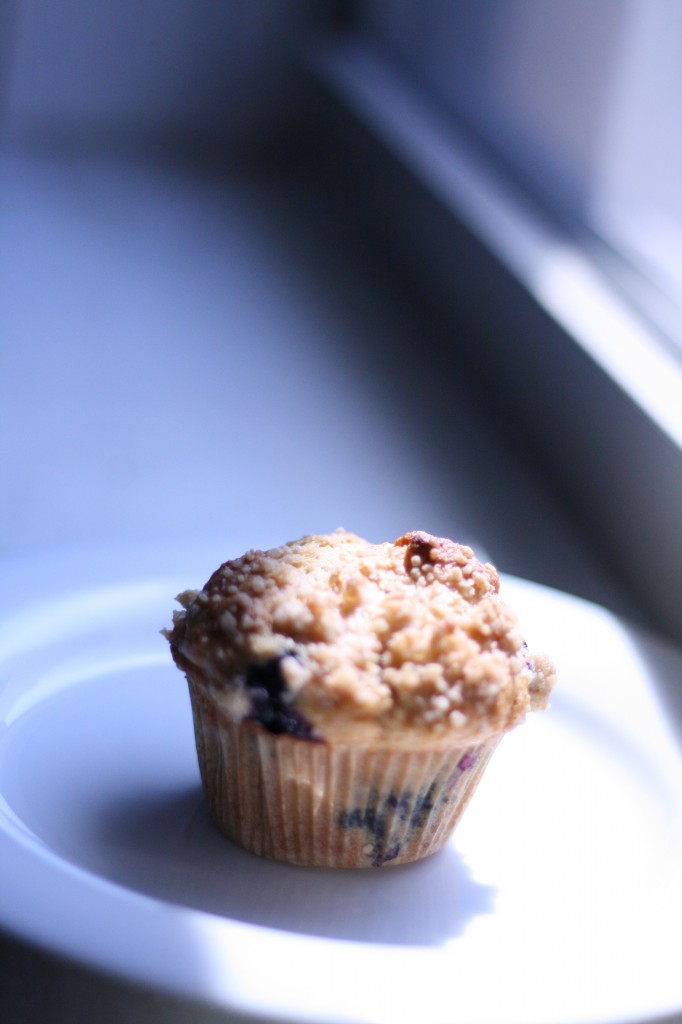 So, while blog hopping, I came across this cute recipe for blueberry muffins. Cute recipe? Yep, she designed a cute recipe card for the muffins. So cute it made me want to make them this here Saturday morning. Lucky me, we had a huge bowl of blueberries in the fridge. As always, I made some tweaks to the recipe. Well, maybe alot. It all started because I didn't have a lemon, which her recipe called for. And then I made a couple more tweaks. And a couple more. So here's what happened….
Blueberry Muffins
makes 12
1 c. AP unbleached Flour
1 c. Whole Wheat Flour
2/3 c. sugar
1 tsp. baking powder
1 tsp. baking soda
1/2 tsp. salt
1 c. plain yogurt
1/2 c. canola oil (or some other heart healthy oil)
1 egg
1 tsp. vanilla
2 c. fresh blueberries
CRUMB TOPPING
2 tbsp. turbinado
2 tbsp. flour
dash of cinnamon
1 tbsp. slightly melted butter
1. Preheat oven to 400°. Line muffin tin with liners.
2. Whisk together dry ingredients (flour, sugar, baking powder, baking soda, and salt).
3. In a separate bowl, mix together wet ingredients (yogurt, oil, egg, and vanilla).
4. Add dry ingredients to wet ingredients and mix until just combined. I did this all by hand. No need to get out your mixer.
5. Fold in blueberries.
6. Fill muffin tin with batter. I use a spring release scoop to make sure each muffin is about the same size.
7. In a separate bowl, combine turbinado, flour, cinnamon, and slightly melted butter until crumby.
8. Sprinkle mixture on top of muffins, and bake for 23 minutes or until golden brown.
9. Allow to cool for 10 minutes, and serve!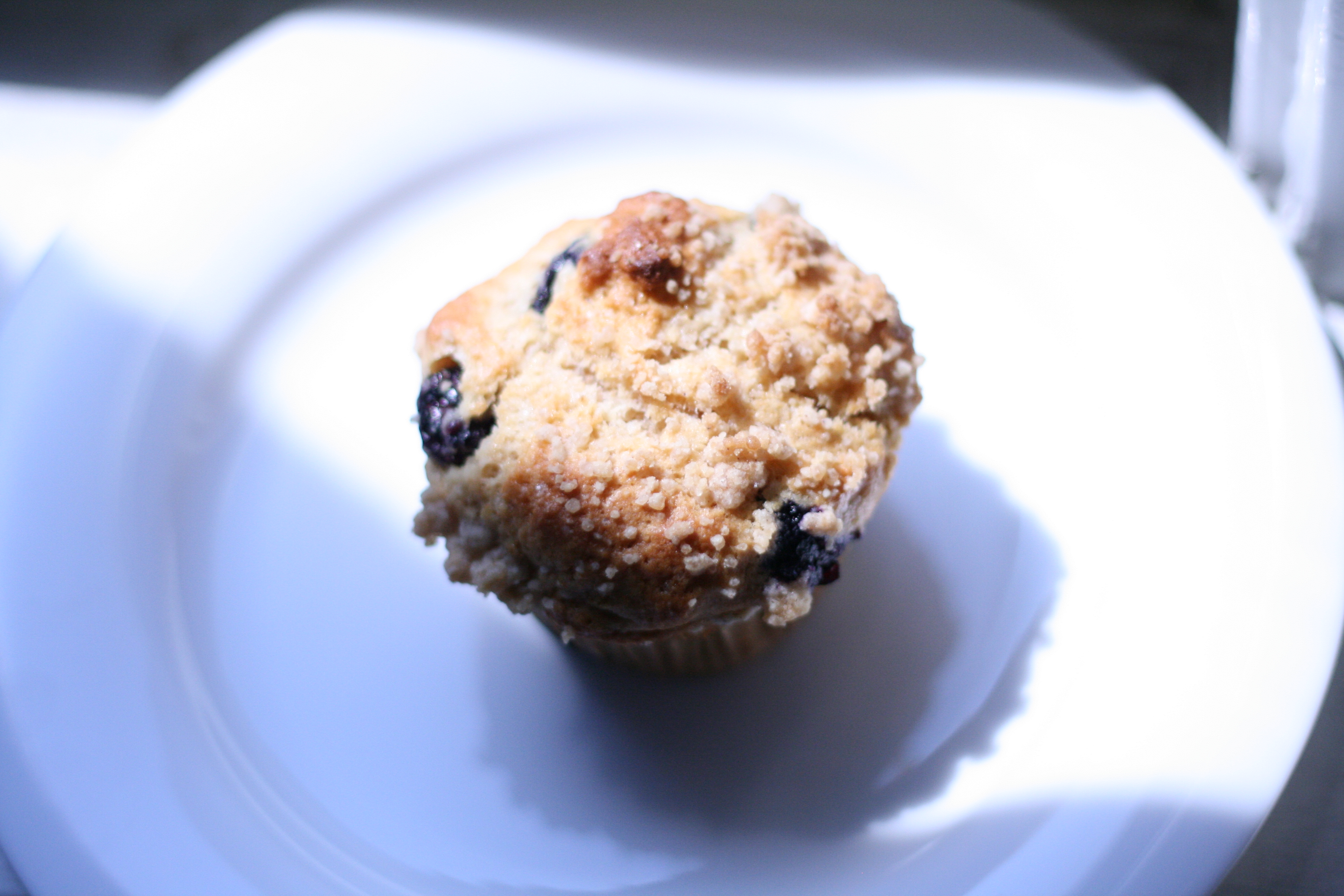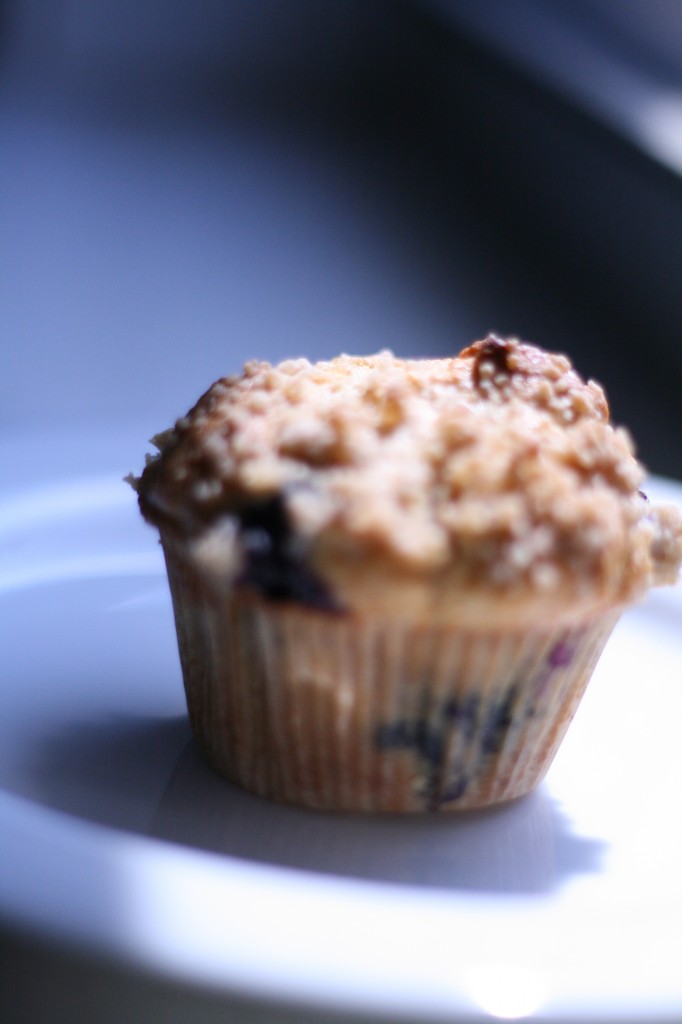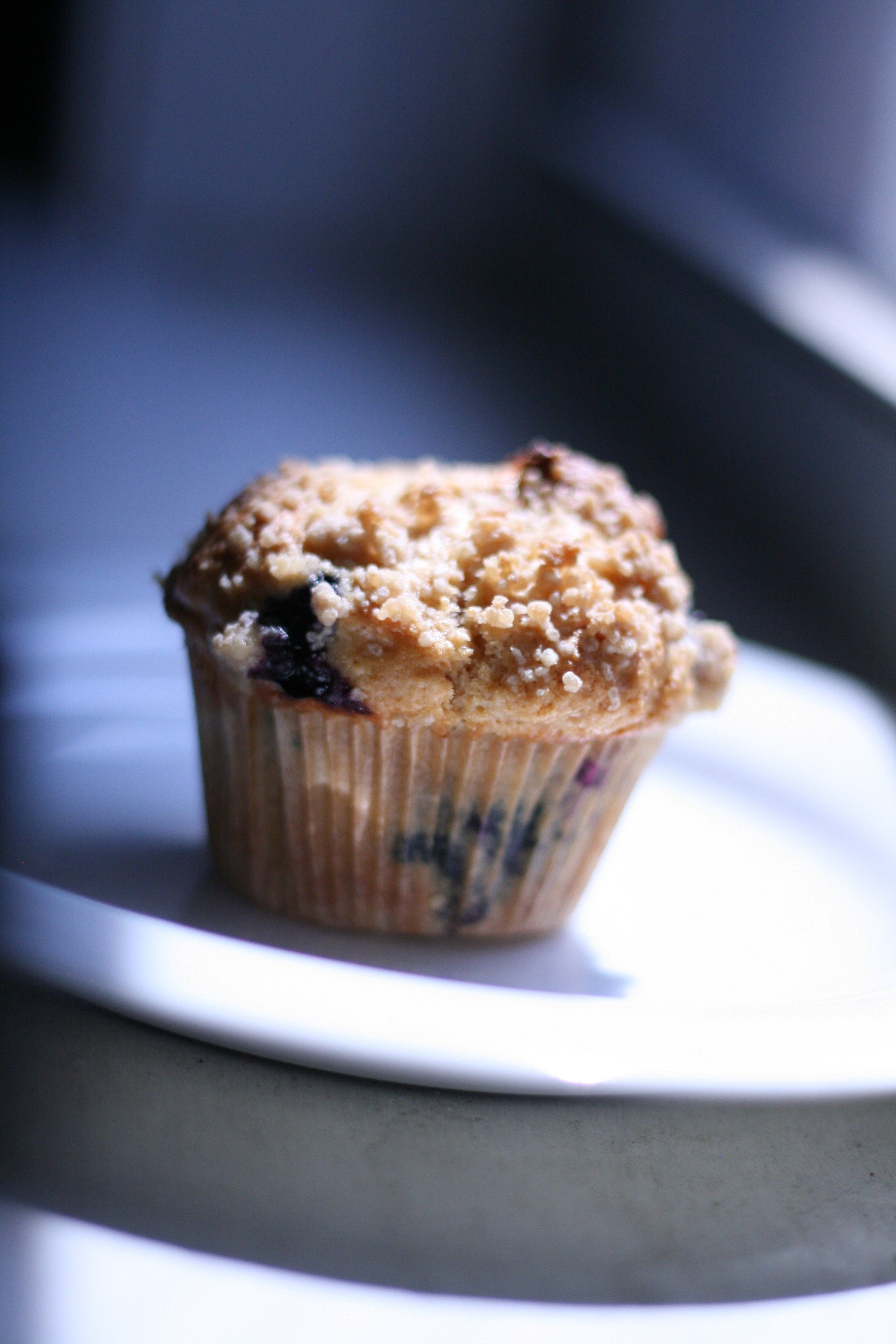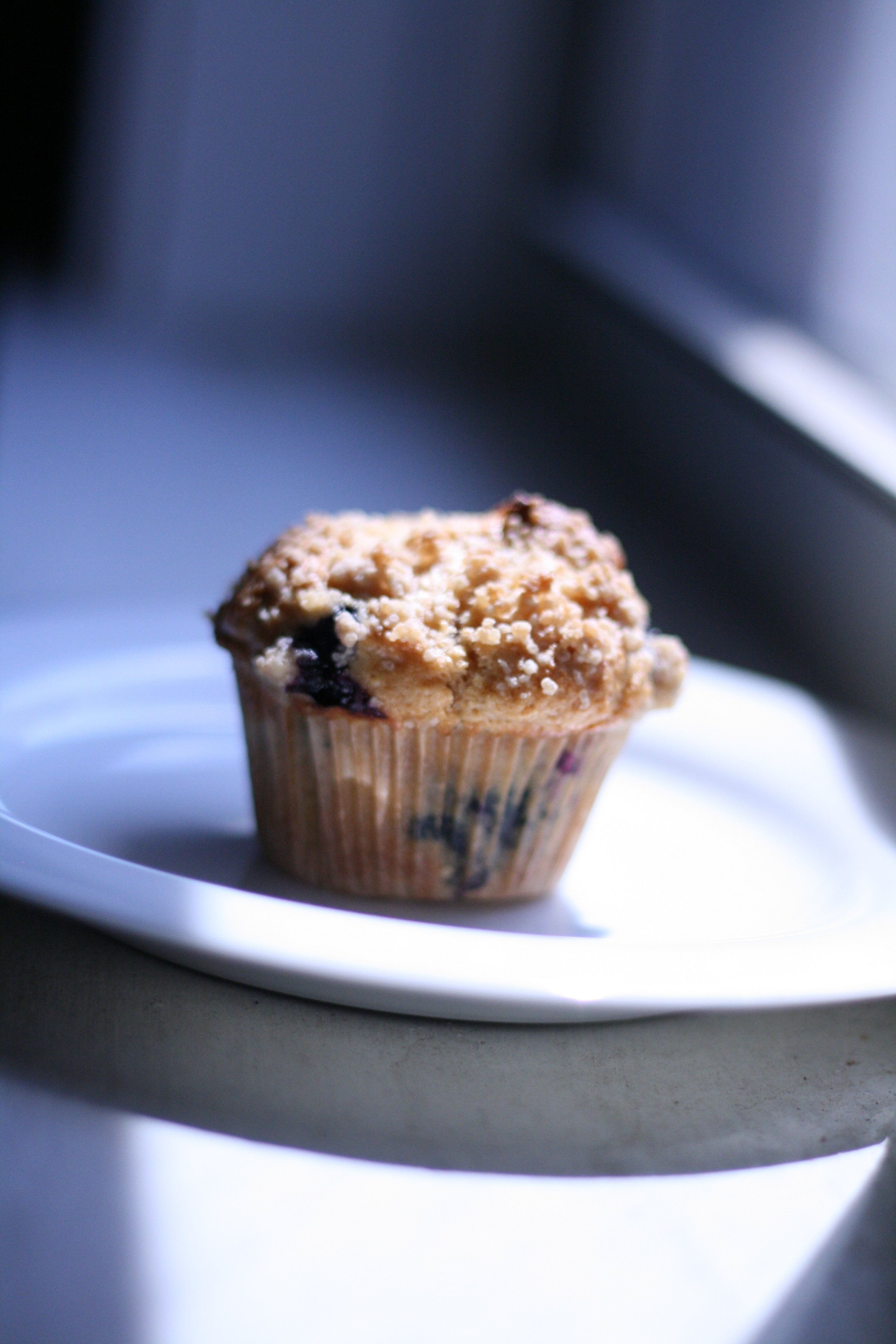 They were good. Notice Kevin ate two.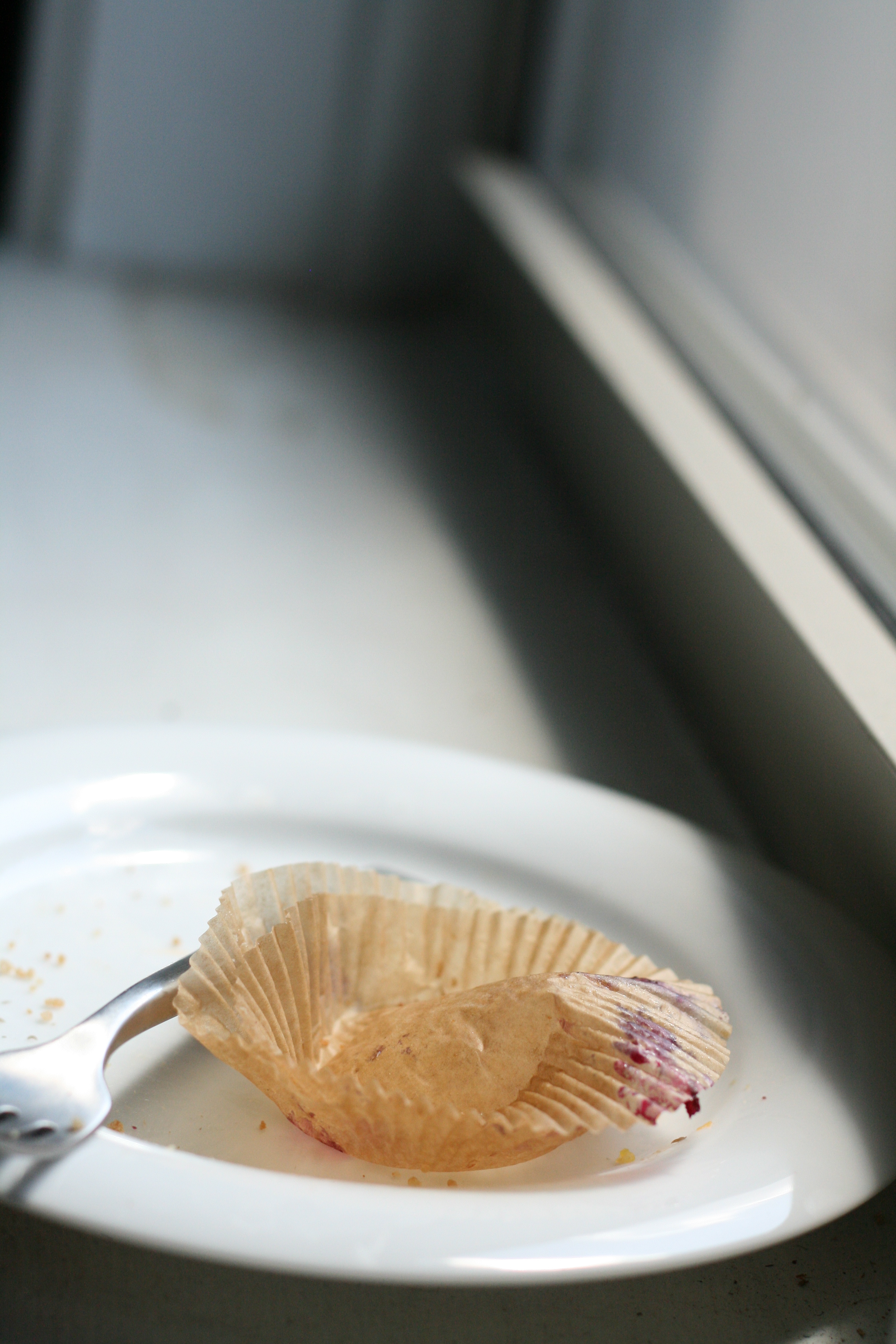 This blog is made possible by your support (thank you), select brand partnerships, advertisements, and affiliate links to items I love and use. READ MORE >