I didn't grow up eating banana pudding that I can remember. I did, however, grow up listening to a ventriloquist, Dennis Lee, during drug free week at school. He had a little monkey puppet that would sing the song "Nana Puddin". I loved this song as a kid. I had it memorized. I was on my way to becoming the next Dennis Lee. Hmmm, that could've been weird. I searched YouTube high and low for the song and came up with nothing. Dang. I thought about recording it so you would know what I'm talking about, but I figured that might be a little over the top, even for me. I have no song to leave you with today. Only a recipe.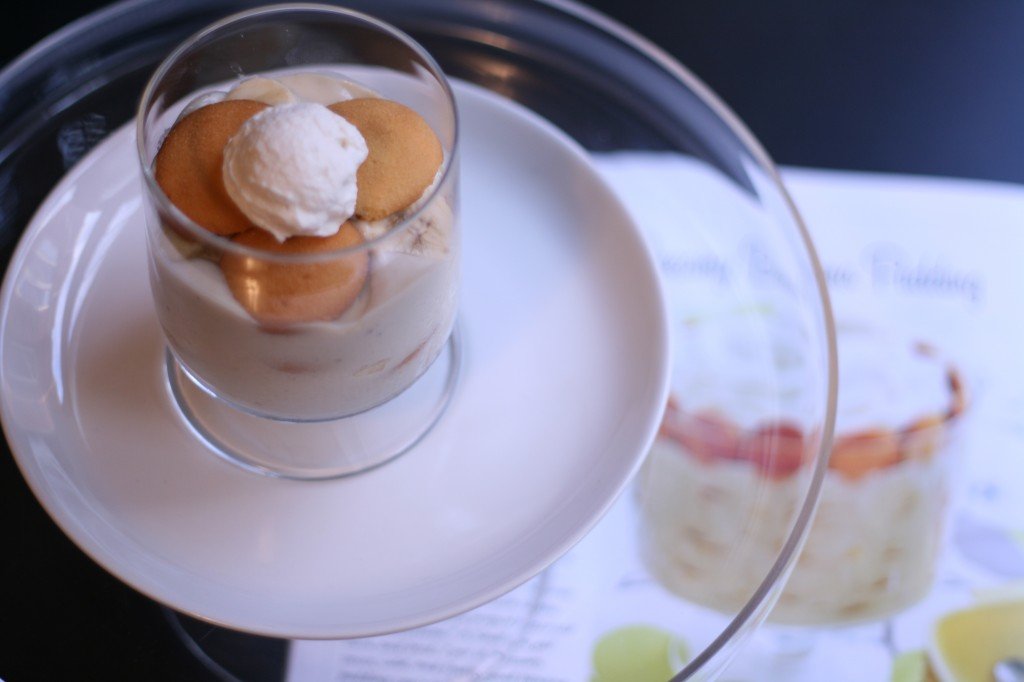 This recipe hails from Cook's Country Magazine. My dad got me a subscription to this magazine a couple months back. It is wonderful. I highly recommend it. Their tagline is "Recipes that work." How many times have you made a recipe that just down right flopped? Well, the people at Cook's Country cook through all the good and the bad recipes and provide you with the best recipe. I'm a fan of their show on PBS as well. They have the best tips and tricks out there.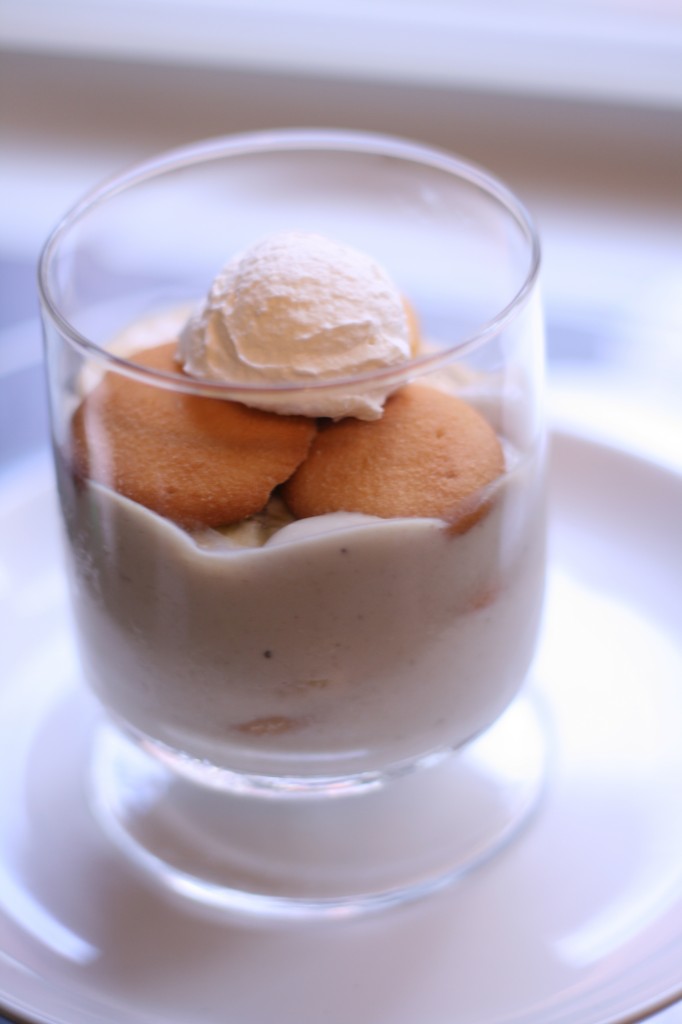 Here's the "Rich and Creamy" banana pudding recipe. I've added my comments in (parentheses). What's different about this recipe? You roast the bananas. This process draws out the best flavors of the banana. I will never make banana bread or pudding with overripe bananas again. From this day forward, I will roast my bright yellow bananas. As always, read the entire recipe before starting. Pudding can be tricky. But it's worth the work.
Banana Pudding
recipe from Cook's Country serves 12
PUDDING
7 slightly underripe bananas (this means bright yellow, no brown spots)
1 1/2 c. sugar
8 large egg yolks
6 tbsp. cornstarch
6 c. half and half
1/2 tsp. salt
3 tbsp. unsalted butter
1 tbsp. vanilla extract
3 tbsp. lemon juice
1 (12 oz.) box of vanilla wafers
WHIPPED TOPPING
1 c. heavy cream
1 tbsp. sugar
1/2 tsp. vanilla extract
1. Roast bananas. Adjust oven rack to upper middle position and heat oven to 325°. Place 3 unpeeled, (bright yellow) bananas on a baking sheet. Bake until skins are completely black, about 20 minutes. Let cool for 5 min.
2. Make Pudding. Meanwhile, whisk 1/2 c. sugar, egg yolks, and cornstarch in medium bowl until smooth. Bring half and half, remaining sugar, and salt to simmer over medium heat in large sauce pan. (I prefer to use a dutch oven.) Whisk 1/2 c. simmering half and half mixture into yolk mixture. (Pour half and half mixture slowly and whisk constantly and quickly. You don't want your yolks to curdle.) Slowly whisk tempered yolk mixture into saucepan. Cook, whisking constantly, until mixture is thick and large bubbles appear at surface, about 2 minutes. (The bubbles are also referred to as lava bubbles. They will rupture. Be warned.) Remove from heat and stir in butter and vanilla.
3. Process pudding. Transfer pudding to food processor. Add warm peeled roasted bananas and 2 tbsp. lemon juice, and process until smooth. (Don't over process. After making this, I would recommend first processing bananas and lemon jiuce, and then adding in pudding. Over processing the pudding breaks down the compounds you just built in the heating process and leads to a thinner consistency.) Scrape into large bowl and place plastic wrap directly on surface of pudding. Refrigerate until slightly cool, about 45 min. (It can stay refrigerated longer if needed.)
4. Assemble and chill. Cut remaining bananas into 1/4″ slices and toss in bowl with remaining lemon juice. Spoon one quarter of pudding into a 3-quart trifle dish and top with layer of cookies, layer of sliced bananas, and another layer of cookies. Repeat twice, ending with pudding. Place plastic wrap directly on surface of pudding and refrigerate until wafers have softened, atleast 8 hrs. or up to 2 days. (I followed the same steps but made individual trifles. I ended with cookies instead of pudding, and it softened just fine.)
5. Top and serve. With electric mixer on medium speed, beat cream, sugar, and vanilla until stiff peaks form, about 2 min. Top banana pudding with whipped cream and serve.