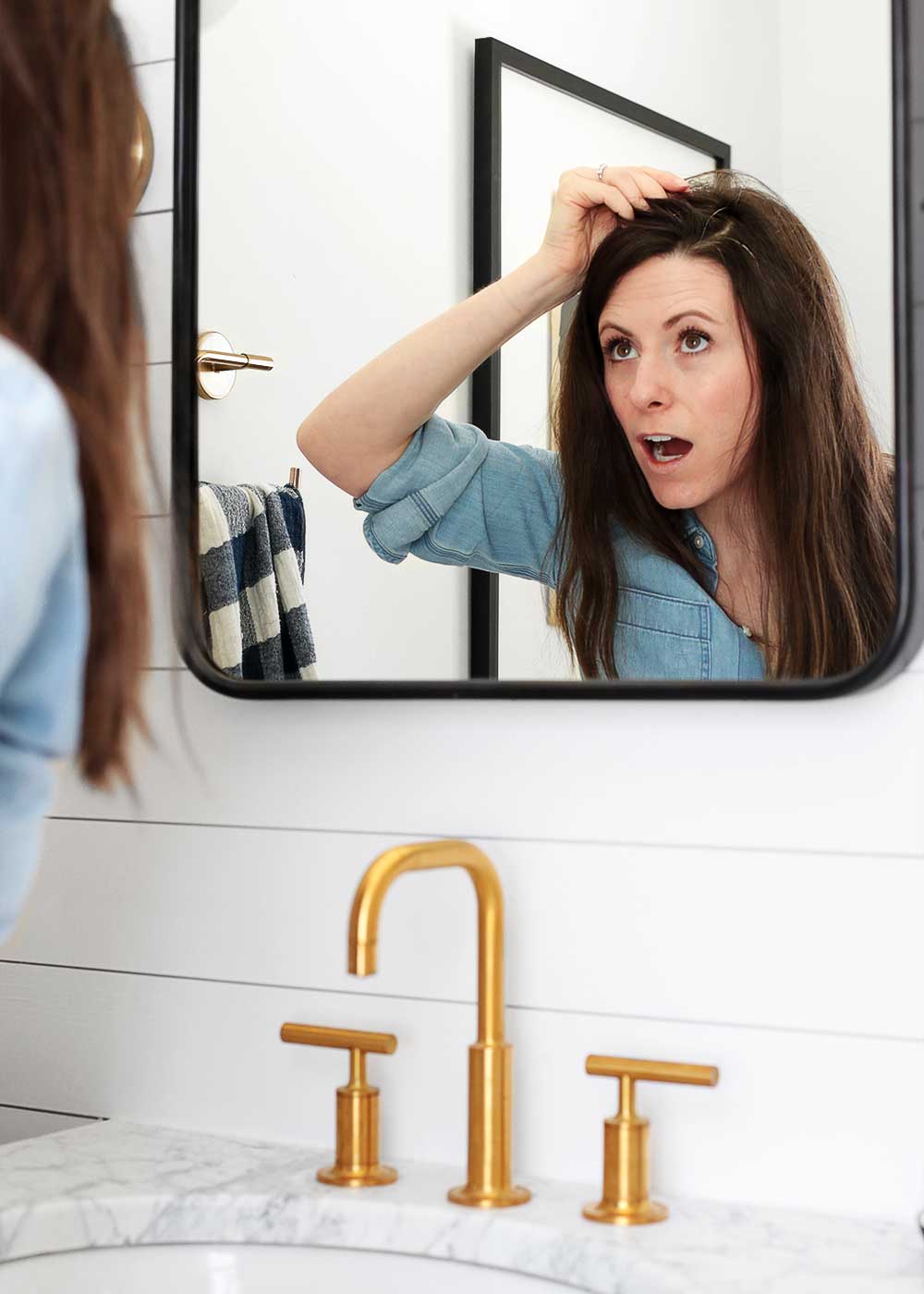 Before we start talking about grey hair, because I'm greying at what feels like lightening speed, I want to tell you why I'm really talking about grey hair. Because I almost quit blogging in January. Maybe I can attribute the influx to that? I joked about it with Kev and friends for a while. I was trying the idea on, hearing what it sounded like outside my head. It soon became a conversation we were having on the weekly. I've already mentioned I'm calling this year "The Year of the Pivot" because something has to change. Mostly because I feel like a plastic bag stuck to a branch in the backyard. "Look, guys, it's a white fox! Oh no, it's just a plastic bag. Wait, no, it's a snow owl. There's a snow owl in our backyard! Oh, shoot, it's really just a plastic bag. Hold on, I think it might actually be…" No, it's the wind blowing a white plastic bag into a thousand different shapes. It's just a plastic bag. I'm just a plastic bag. 
"You know who you are," Kev reminds me during the 12th iteration of the same conversation. "Be that." But as blogging has continued to change at the speed of my hair color, so have the expectations, requirements, and ownership. I've tried to be everything for everyone, a Mighty Morphing Power Ranger. Of course that's not healthy. So I'm navigating back towards healthier waters to prevent myself from prematurely jumping off the ship. I'm practicing being a plastic bag, and saying no to anything that makes me look like a snow owl, or a rabbit, or whatever next shape the wind blows. To preserve myself and this space, I want to make sure I'm talking about the things that matter most to me, because those are still the things I love reading most. (PS—I've added ads back on my site to support this shift. Thank you for understanding.)
But before you think too highly of me, here's what's on my mind these days. My hair! My first grey hair showed up in my mid-twenties. I plucked it out because it wasn't my hair. Now it is my hair. And it's in that awkward stage where it appears that most of the new growth is grey. Five inch grey hairs are smattered in between the deep dark long brown hairs. It feels a little unkempt, even for me who spends such little energy on her hair.
I always thought I would grey naturally until I started to grey naturally. I'd love to rock the all grey look one day, but what do you do in the meantime? How are you greying or planning to grey? Do you have low maintenance tips for someone who's never dyed their hair (me)? Do I need to add a new line item to the budget? I'd love to hear your thoughts and perspective on greying. If you'd like to chime in about your perspective as a reader of blogs—what you like and dislike—I'd love to hear that too. Thank you for being here and for sharing a little bit of your life with mine.
(Visited 11,758 times, 1 visits today)
This blog is made possible by your support (thank you), select brand partnerships, advertisements, and affiliate links to items I love and use. READ MORE >