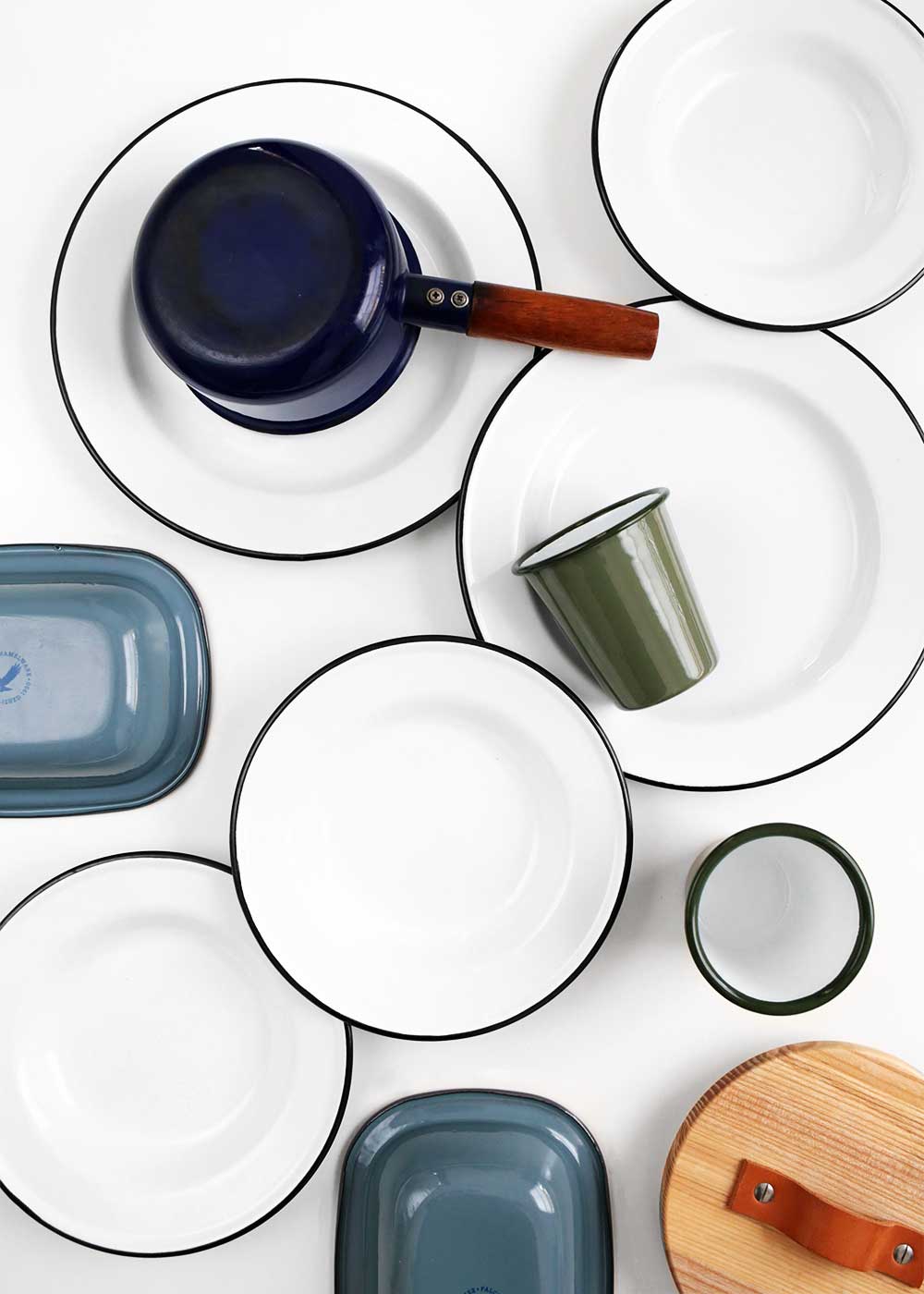 One of the most common questions I get—where do you buy enamelware? I'll tell you all my enamelware sourcing details in a second. But first, I want to tell you why I love it so much. It's so beautiful, so functional, and so light and compact to store. It's also so easy to clean. So, so, so. Can you tell how much I love this stuff? I even opted to use the baking dishes exclusively in my cookbook instructions, though the pan sizes are a touch non-traditional. It performs so very well, I don't own any traditional casserole dishes anymore. (I've been slowly replacing things for the past 5 years.) You'll find a lot of enamelware at vintage stores, which is a testament to how timeless and durable these kitchen items are. If buying vintage, check for chips and rust before using in your kitchen.
We use enamelware year-around, especially when having a large crowd over. We also use it exclusively as our outdoor plates and bowls. It's light and durable—perfect for kids and adults. It's also fit for camping.
Where to buy enamelware
There are two major makers in enamelware—Falcon and Crow Canyon. Falcon is a UK company that now ships to the US, which is great because their quality and colorways are the very best. Crow Canyon does not sell directly from their site. They sell to stores. Enamelware ebbs and flows out of stores, so it can be tricky to track down from time to time. I've seen it at all the places—Crate and Barrel, Rejuvenation, Urban Outfitters, West Elm, Target, Zara Home, etc. But they seem to stock it as a trend/seasonal product. There are, however, a couple places you can always find it—Falcon, Schoolhouse Electric, and Amazon. When buying from Amazon, check the reviews. Not all enamelware is created equal.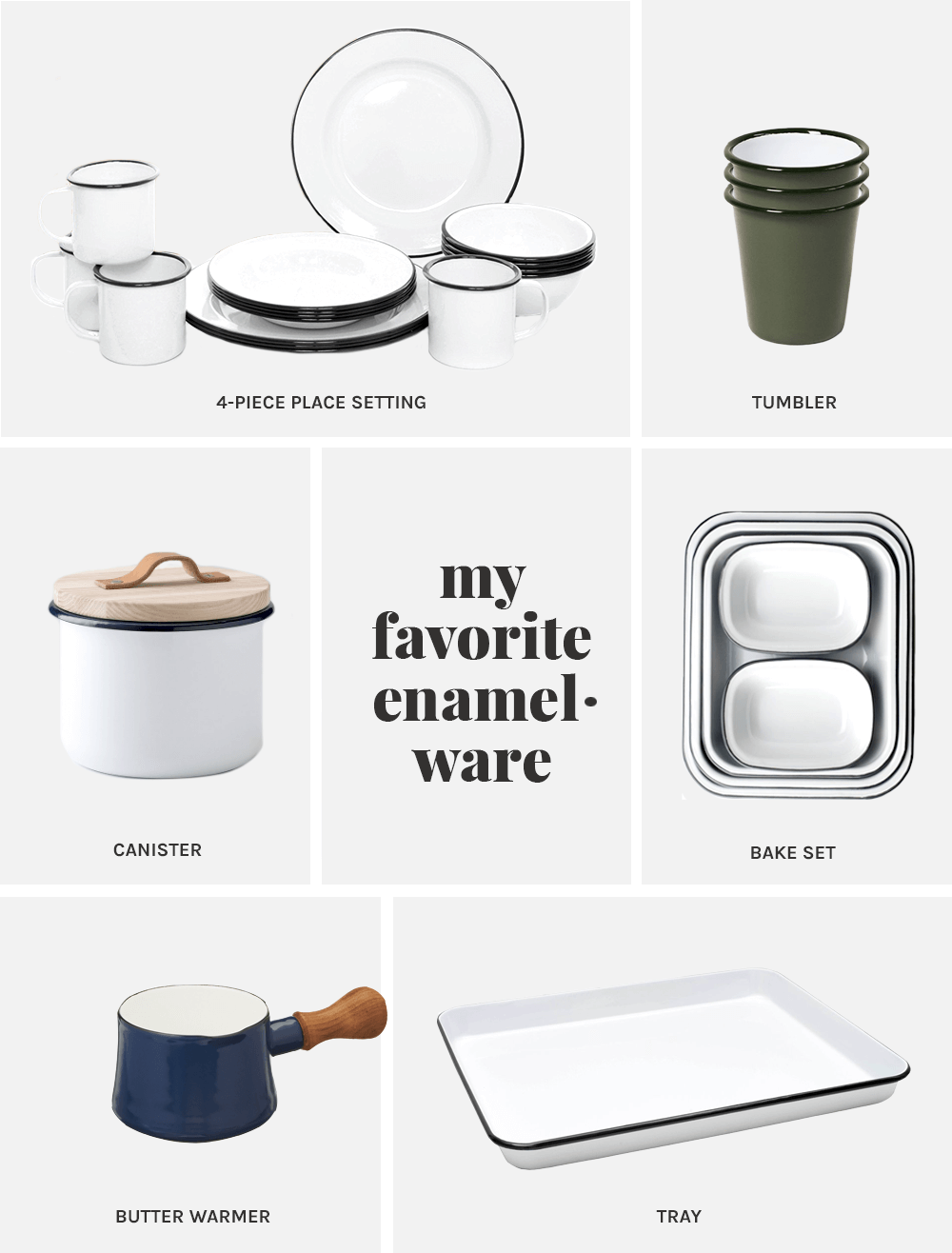 Favorite Enamelware pieces
Here's a couple of the favorite, well-loved pieces from my kitchen: 4-piece Place Setting  |  Tumbler  |  Canister  |  Bake Set  |  Butter Warmer  |  Tray (for serving)
How to clean enamelware
Whether it's an enamel-coated Dutch Oven or an enamel-coated baking dish, it cleans up so easily. Enamel is a durable, non-stick surface. I can clean an overcooked pan of enchiladas in less than two minutes after a quick soak in water. It's amazing compared to the clean-up of glass cookware that looks ancient and dirty after a couple uses. But what about the stains? Yes, yes, it can stain. However, you can polish it up back to new using Norwex Cleaning Paste (most cost effective to order from a Norwex seller) or Bar Keepers Friend. Is it dishwasher safe? The good stuff is (like Falcon). Some lower quality pieces may rust at the seam.
This blog is made possible by your support (thank you), select brand partnerships, advertisements, and affiliate links to items I love and use. READ MORE >