You know what day tomorrow is. The day where you're supposed to do something extra special for your honey. But it's hard to be creative every year. If you don't know how to out-do yourself from last year, look no further.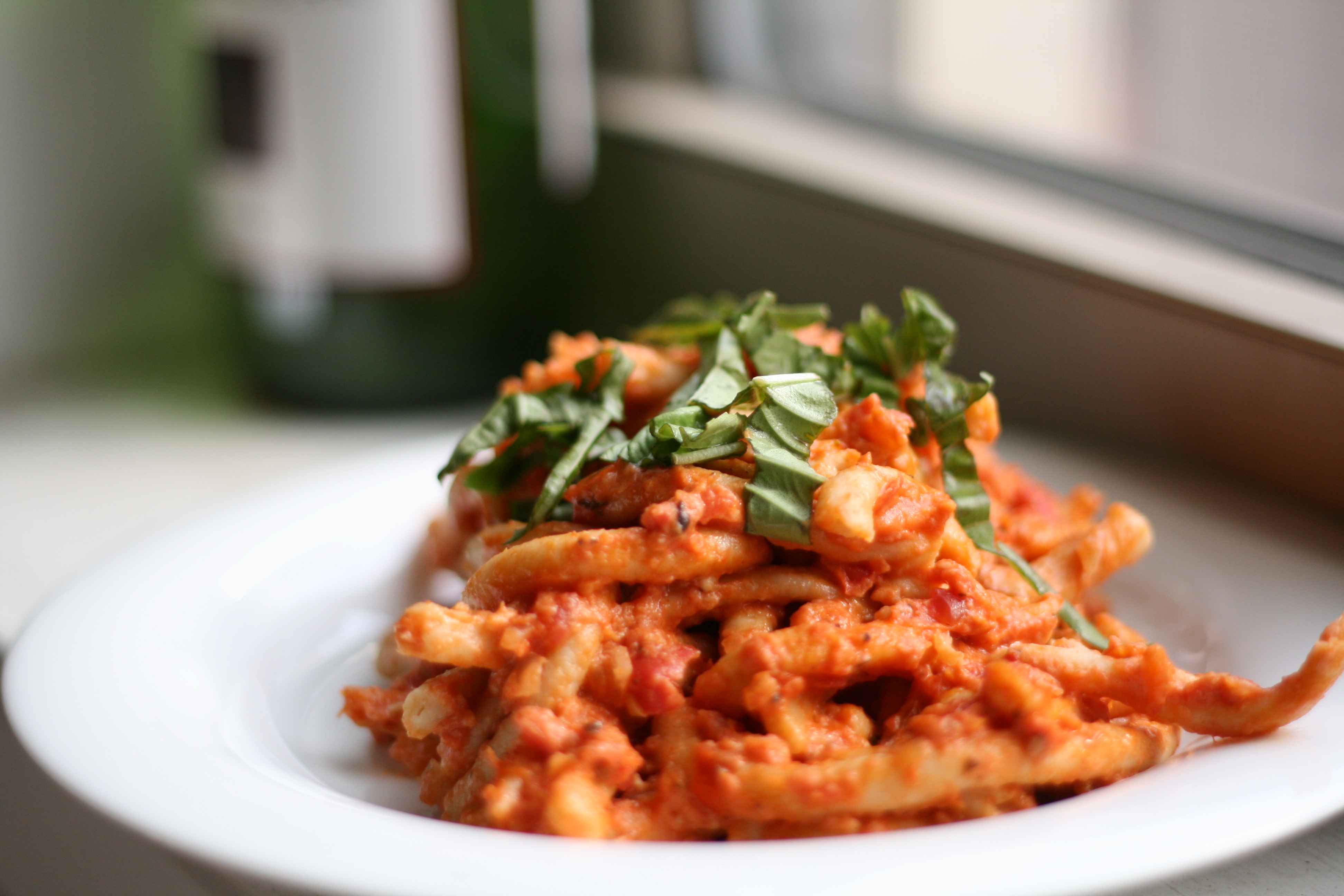 I've got two words for you—homemade pasta. And another three words—tomato cream sauce. Don't get hung up on the first 2 words. If you don't have a pasta maker, you can usually buy freshly made pasta from Whole Foods or from a specialty grocery store. If you do have a pasta maker, click here for a whole wheat pasta recipe. (Half the recipe, though, because you'll only need dinner for two). And let me tell you, the tomato cream sauce is decadent. It'll make you look good. Best part of all, it's quick and easy to make.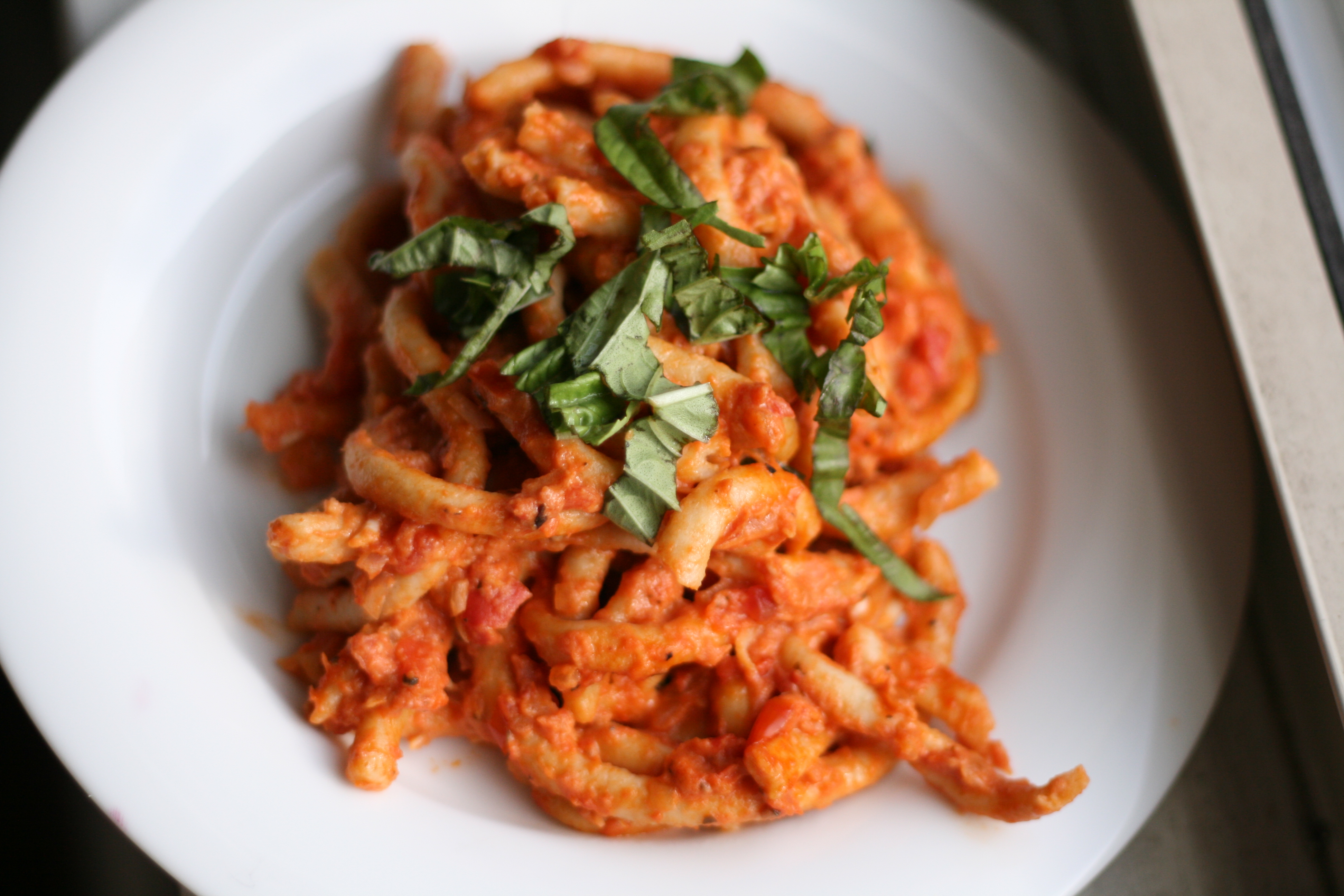 Whole Wheat Pasta
Half the recipe for 2 servings
Click here for the recipe. I made bucatini noodles (they are hollow on the inside), but any type will do.

Tomato Cream Sauce
adapted from the Pioneer Woman
1 tbsp. Olive Oil
1 tbsp. Butter
1/2 Medium Sweet Onion, Finely Diced
2 cloves Garlic, Minced
1 can (15 oz.) Crushed Tomatoes
Salt and Pepper, to taste
Dash of Sugar
1/2 c. Heavy Cream (or 1/4 c. half and half and 1/4 c. heavy cream to cut down a little fat)
Handful of Grated Parmesan
Fresh Basil, Chopped
1. Cook pasta.
2. Heat butter and oil over medium heat. Add onions and garlic, and saute for a minute or so. Pour in tomatoes, and add salt, pepper, and sugar to taste.
3. Cook over low heat for 25 to 30 minutes, stirring occasionally.
4. Remove from heat and stir in cream. Add cheese to taste, then check seasonings.
5. Stir in pasta and chopped basil. Serve immediately.
6. Watch your significant other look to you in awe.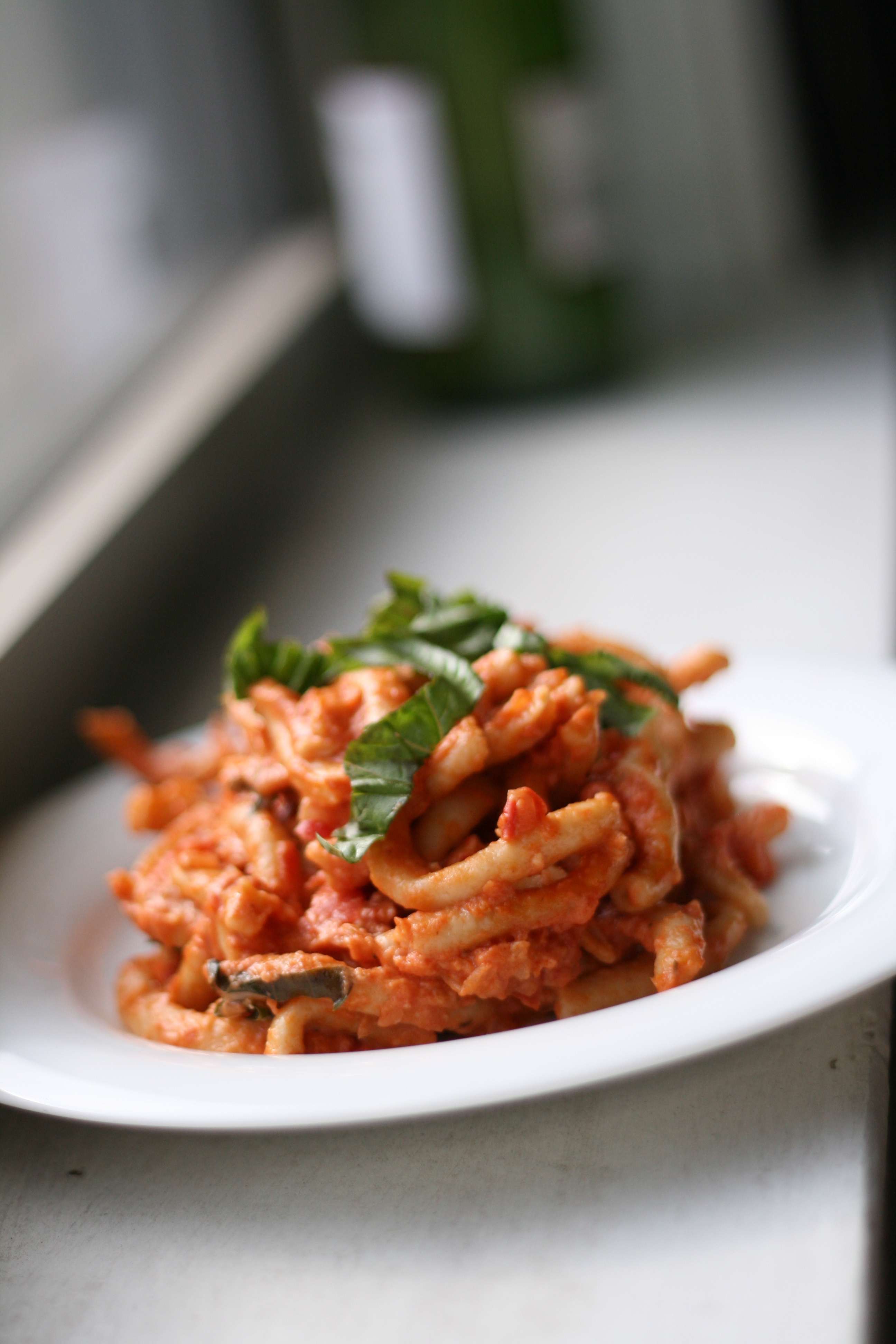 Now you're probably looking for something to accompany this delicious meal. Get some asparagus, break the tough ends off, sprinkle with salt and olive oil. Bake at 450º for 10 minutes and serve. Don't forget a glass of wine. Frank Sinatra. Candles. You know the drill. And to top the evening off, make some velvety dark chocolate pudding. We used Lucinda Scala Quinn's recipe from Mad Hungry (link includes video). It did not disappoint. It's quick and easy to make as well.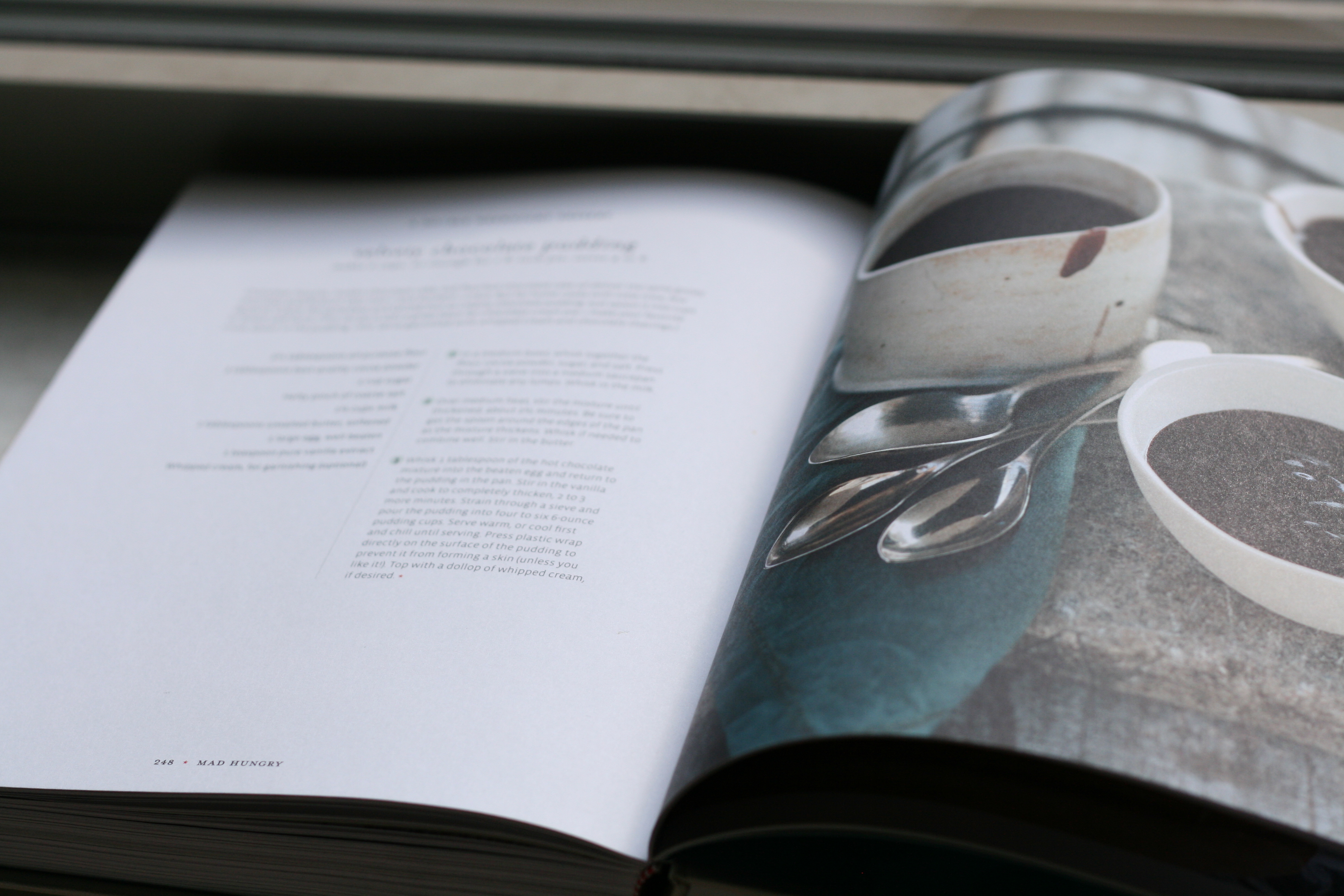 Hope your dinner for two is decadent. Happy Valentine's Day.
This blog is made possible by your support (thank you), select brand partnerships, advertisements, and affiliate links to items I love and use. READ MORE >