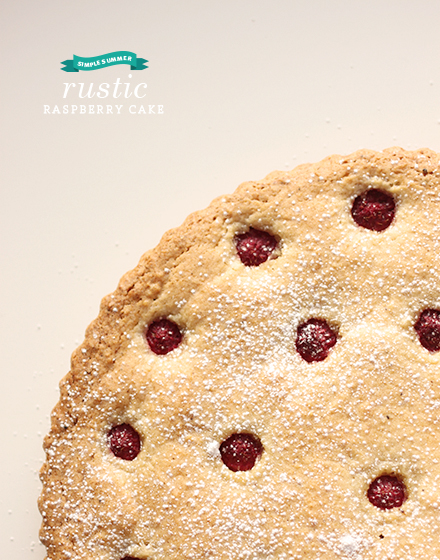 Simple is hard. And it happens to be a big part of my day job. As a designer, I try to pare information down to its most simple form. Communicate only what is most important.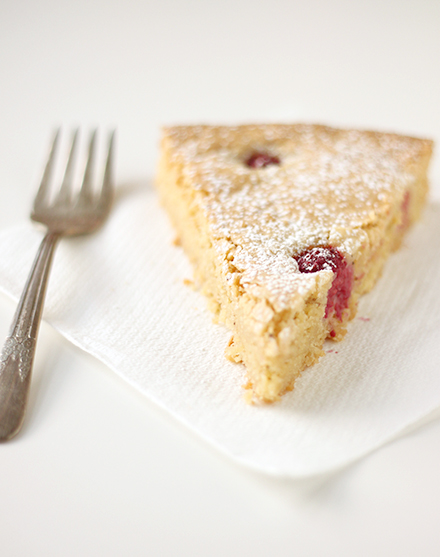 But the task of paring down, of achieving simplicity, is hard. And messy. And often uncomfortable. It means getting rid of things. Sometimes good things. It means making decisions. And most times it means putting more time in on the front end.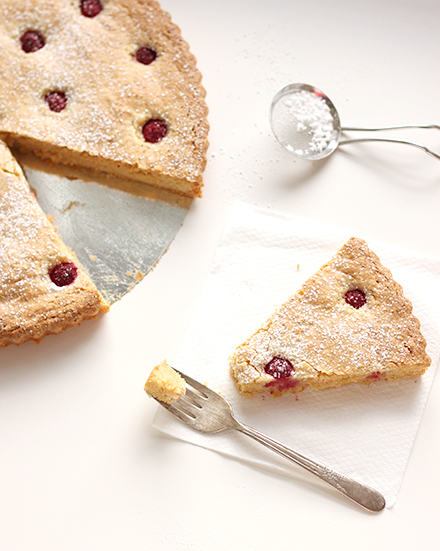 There's a quote I love—Pare down to the essence, but don't remove the poetry. Keep things clean & unencumbered but don't sterilize (Leonard Koren, Wabi-Sabi).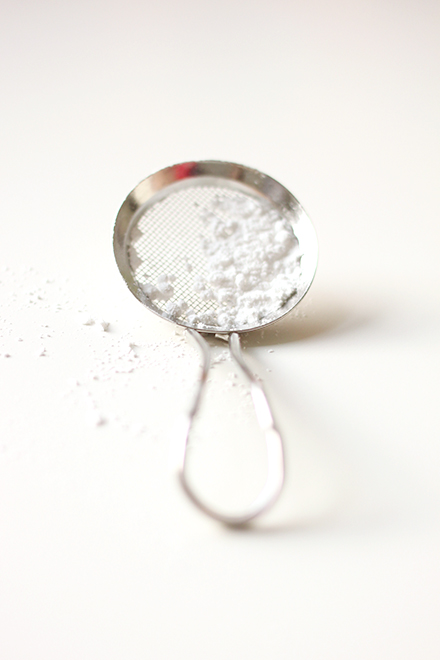 Simplicity is an art form. It is to be clean but not sterile. To be simple but still poetic. It's hard. Harder than it looks. But to that end, I'll keep creating.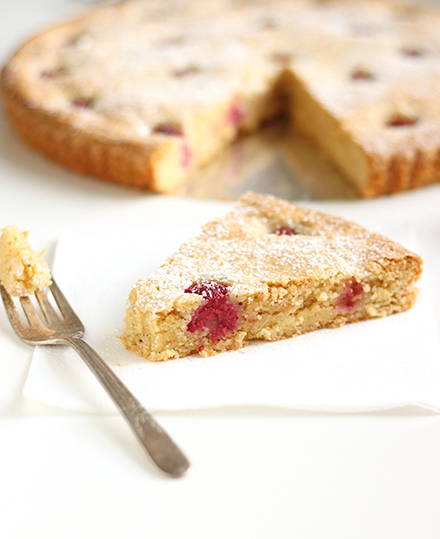 This brown butter, almond-y cake is dense and full of flavor. It wears a crusty top and hides a moist crumb. Its raspberries scattered throughout may be the most savored bites. But don't take my word for it.
Ingredients
3/4 c. (1 1/2 sticks) butter, plus more for pan
1 1/2 c. sugar
1 c. almond flour
1 1/2 c. unbleached all purpose flour
1 tsp. baking powder
1/2 tsp. sea salt
2 large eggs
2 egg yolks
2 tsp. vanilla extract
1 tsp. almond extract
3/4 c. raspberries, washed and dried
Instructions
Preheat oven to 350°. Lightly butter the tart pan. Set aside.
Add butter to a small sauce pan. Cook on medium to high heat until butter browns, swirling pan occasionally. Set aside to cool.
In a medium mixing bowl, stir together sugar, almond flour, flour, baking powder, and salt.
Whisk in eggs and extracts to cooled butter.
Add butter mixture to flour mixture and stir well until combined. Mixture will be thick.
Evenly spread batter in tart pan. Carefully, or not so carefully, place raspberries into the cake. If you happen to drop in a few extras, it's not such a bad thing.
Bake for 35-40 minutes. Cover with foil if browning too quickly. Allow to cool before removing from pan. Sprinkle with powdered sugar. Or top with ice cream, whipped cream, or creme fraiche. I'll let you decide.
Notes
• Substitute raspberries for blackberries or blueberries.
• Find out how to make your own almond flour here. Or buy online here.
http://www.thefauxmartha.com/2012/07/18/rustic-raspberry-cake/
PS—Check out my post over at Mint today.