Remember when I redid my post on Spinach Quiche a couple weeks ago? Well, I'm at it again. But I promise this is the last re-do for awhile. Brand spanking new content is on the way.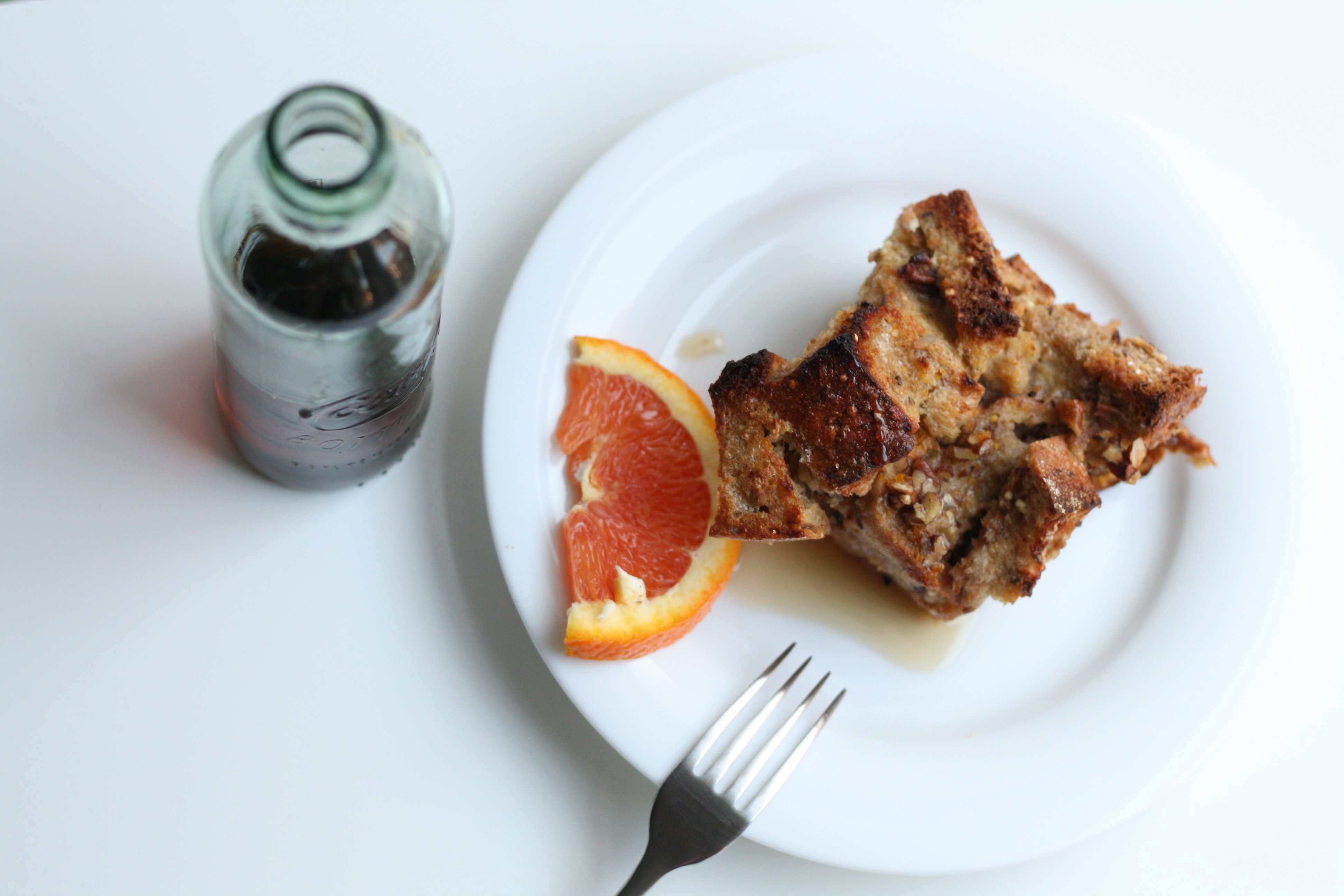 By the way, sorry I've been MIA this week. I've been working on a couple freelance design projects. Not only have I neglected the blog, but I've neglected dinner. We've been ordering pizza or scrambling eggs every night. Don't judge. This week will probably be no better. I'll be spending the week at the HOW Design Conference.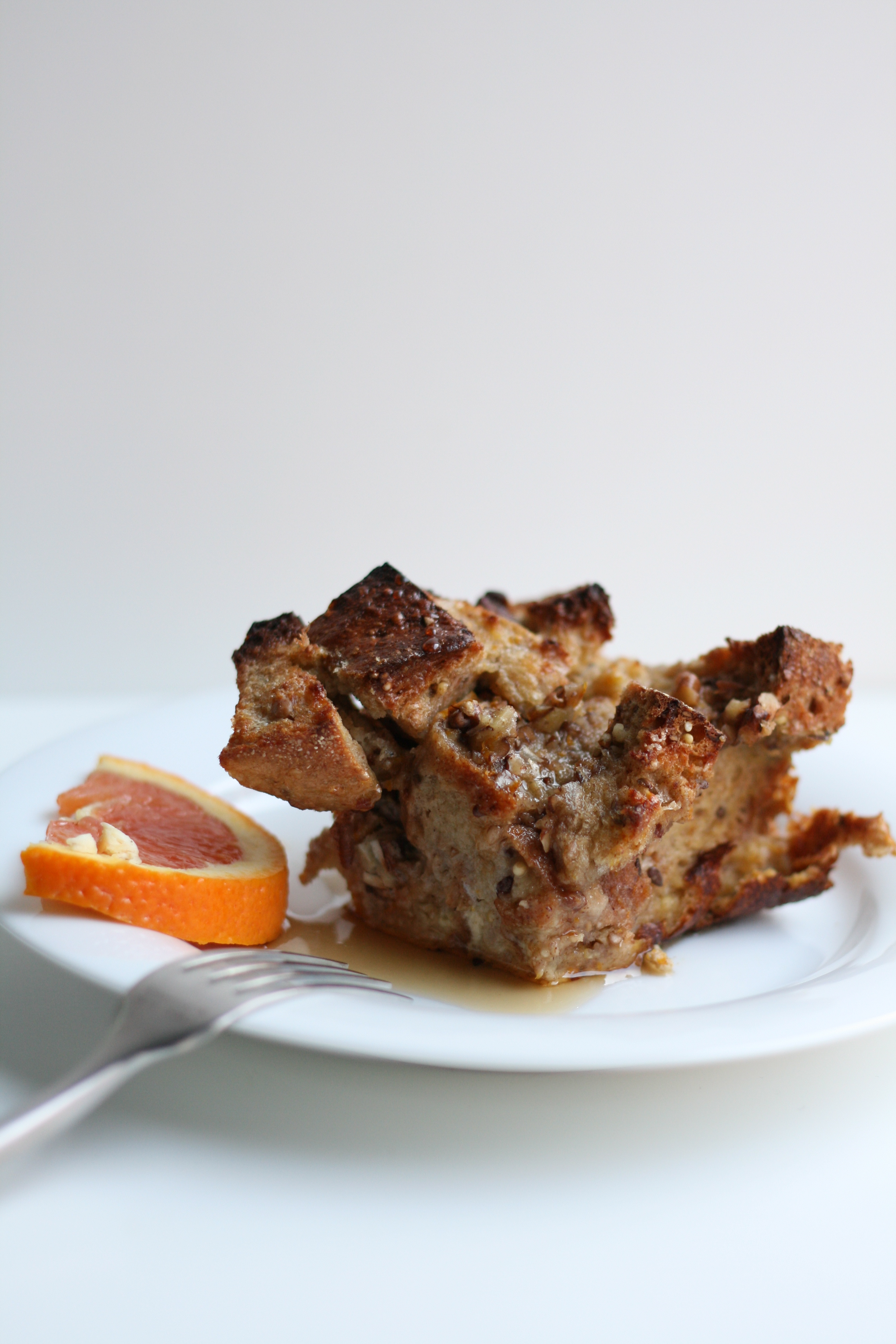 Enough about work. Let's talk about Baked French Toast. It's a classy breakfast casserole in my book, if you can even call it a casserole. It's wonderfully versatile. The best part about baked french toast—you prepare it the night before and bake it in the morning. I don't know about you, but I'm not much of a morning person. The less work I have to do in the AM, the better. How do all you mom's do it? I can barely get myself out of the door in the morning. Needless to say, baked french toast makes my mornings easier. And on the weekends, it lets me sleep in longer. Baked French Toast, I love you.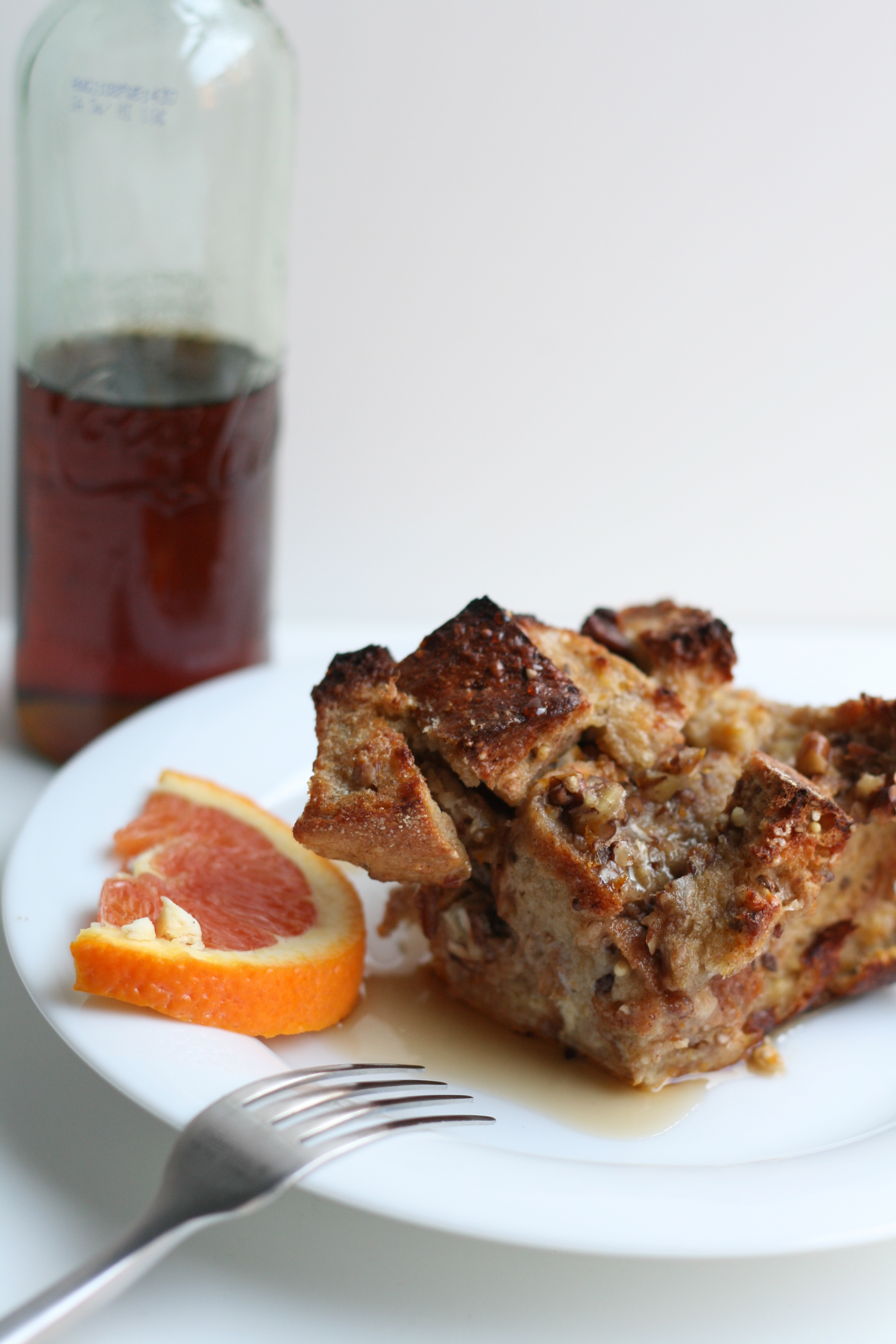 This recipe has a simple nutty orange flavor. I am a little obsessed with orange right now. I think it may be the new lemon. May I suggest that you serve it with 100% pure maple syrup? I made the switch a couple years ago. Once you go pure, you'll never go back. And yes, that is a Coke bottle I'm serving the syrup in. It's time invest in a syrup dispenser.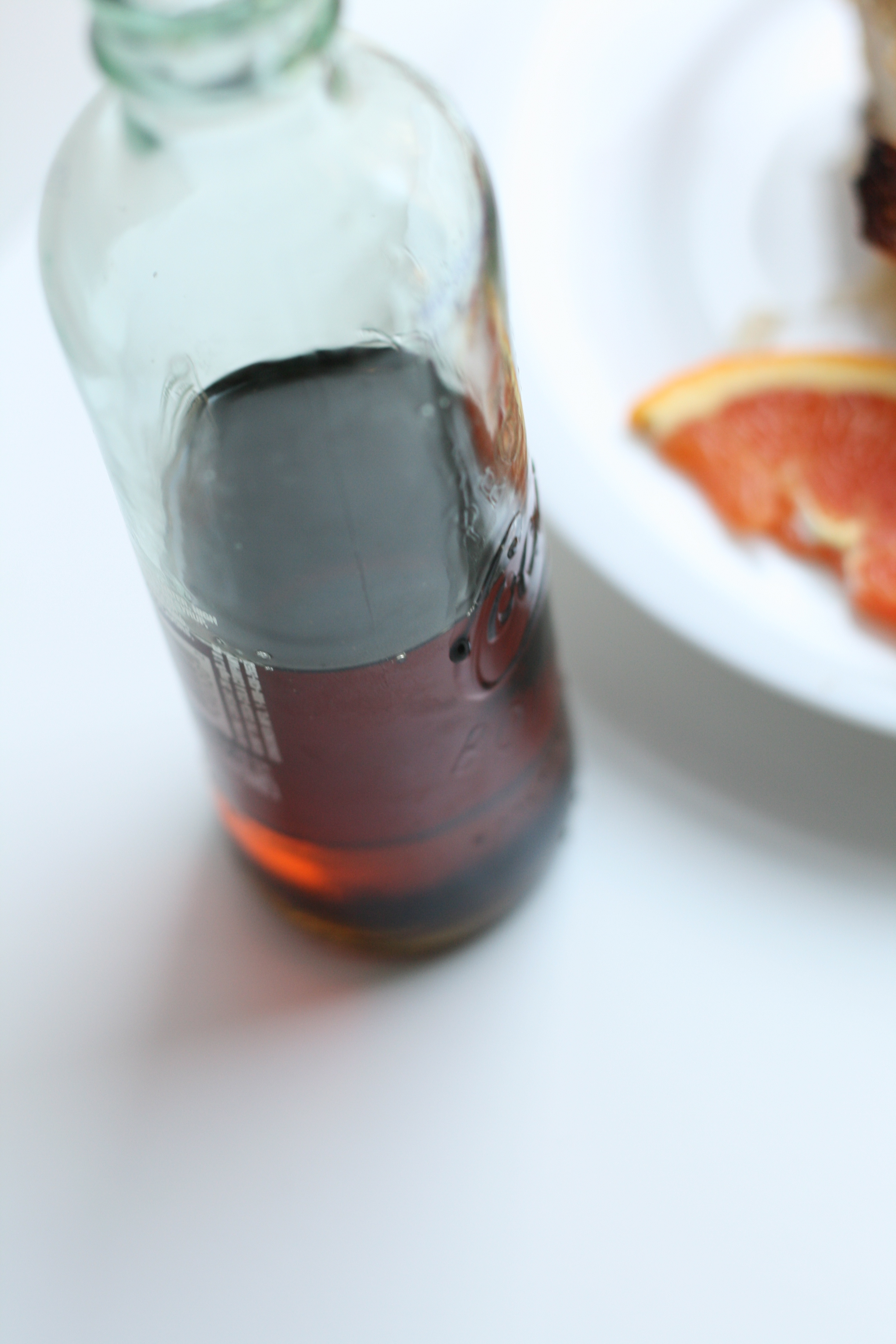 Baked French Toast
recipe from yours truly; serves 2 (this recipe easily doubles or triples)
1/2 loaf of thick, hearty whole wheat bread cut in large cubes (about 2 cups)
small hand full of crushed pecans (about 1/3 c.)
1 1/2 c. of milk
2 eggs
2 tsp. cinnamon
2 tbsp. turbinado
dash of salt
zest of half an orange
juice of half an orange
1 tsp of vanilla extract
1. Remember to prepare the night before.
2. Butter baking dish.
3. Cut bread and place in dish. Sprinkle with chopped nuts.
4. Whisk together milk, eggs, cinnamon, turbinado, salt, zest, juice, and vanilla in a separate bowl.
5. Pour mixture over bread. It should almost cover bread.
6. Cover and let sit and soak overnight in fridge.
7. Morning of, preheat oven to 425°. Sprinkle top with a pinch of turbinad0. Bake for 30 minutes or until liquid is set. Cover with foil after 15 minutes to prevent burning.
8. Enjoy with warmed 100% pure maple syrup.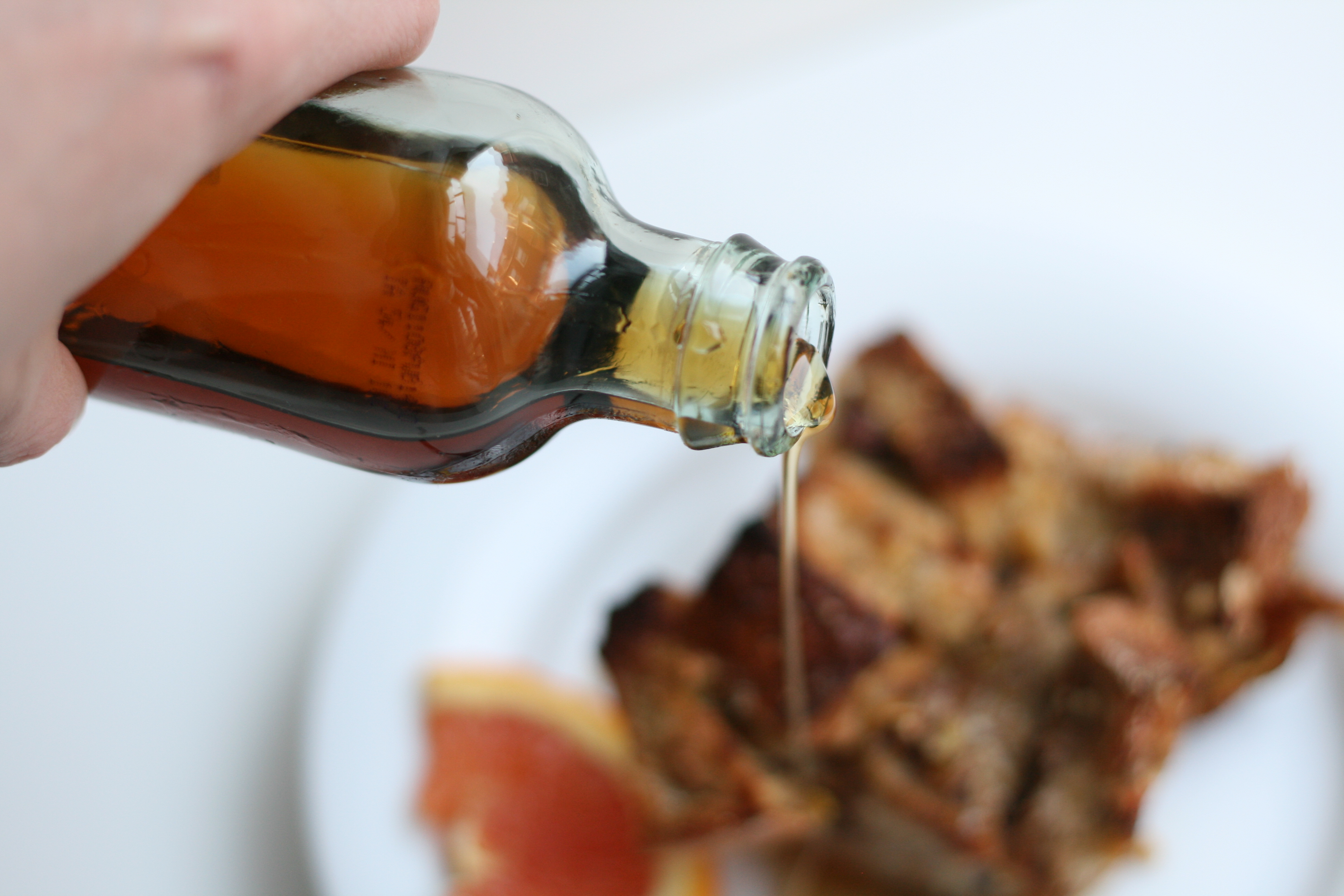 Did I mention the new Facebook page? Click 'Like' to receive even more updates and chat!